13 Best Twitter Reactions to Game of Thrones Season 6 Premiere!
April 25, 2016 ・ 2 min read
First and foremost, we'd like to warn you that this post contains spoilers. If you haven't seen the premiere episode of Game of Thrones you should leave this post in about one sentence time. This is what you should be doing:
Avoiding #GameofThrones spoilers got us like…? pic.twitter.com/xtG8qwISwx

— Ozone Gaming (@ozonegaming) April 25, 2016
However, if you've seen the recent episode, you should be like: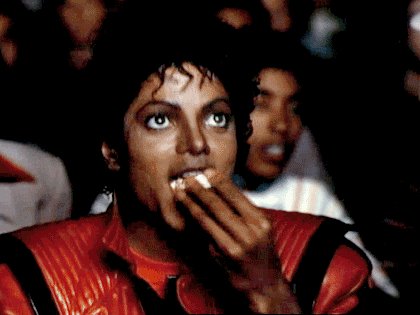 Yo, I just came here to read Game of Thrones mentions from Brand24.
On April 24 fans of the TV series returned to Westeros. Maybe not on a horseback with a sword in hand, but on a sofa, sipping soda and enjoying a favorite snack. And that's fine.
Wooo #GameofThrones tonight! Got some mead and I'm ready to party. And by party I mean eat pizza.

— Holly? (@HollyConrad) April 25, 2016
Finally, it's here. Awesome, fantastic, shocking, unexpected and epic. These are just some adjectives describing the first episode of Game Of Thrones Season 6.
Last episode of Season 5 left fans in doubt when it comes to Jon Snow, as well as Sansa and Theon jumping from the castle walls. No wonder emotions within GoT fan community were running high. It seems that David Benioff and D. B. Weiss didn't let down fans of the TV series. Voices and opinions of appreciation regarding the premiere resonate all across the Internet and Social Media.
Now, in case you didn't know, at Brand24 we monitor not only brands and company mentions, but also online reactions to various topics, for example the premiere of new GoT episode. That's why, today we'd like to share with you some fan reactions from the web.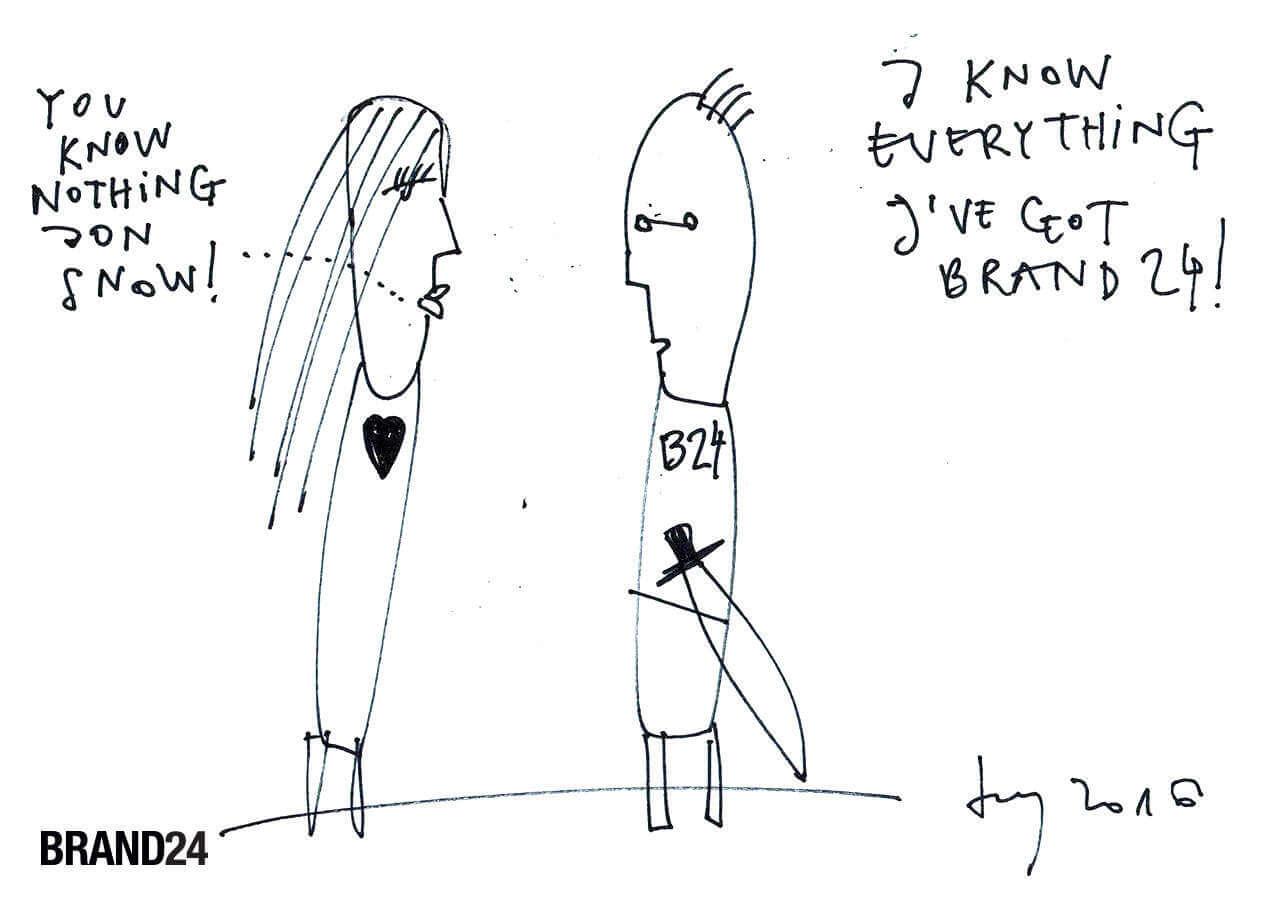 A piece of art we got from the amazing Tomasz Jakub Sysło. Make sure you check his work!
SkyNews' special weather forecast
An irresistible storm will hit the UK at 9pm. Here's @SkyNewsNaz with more. #GameofThrones #GoTAtlantic https://t.co/9pyEvnneGz

— Sky Atlantic (@skyatlantic) April 25, 2016
Reactions to Melisandre taking off her magic necklace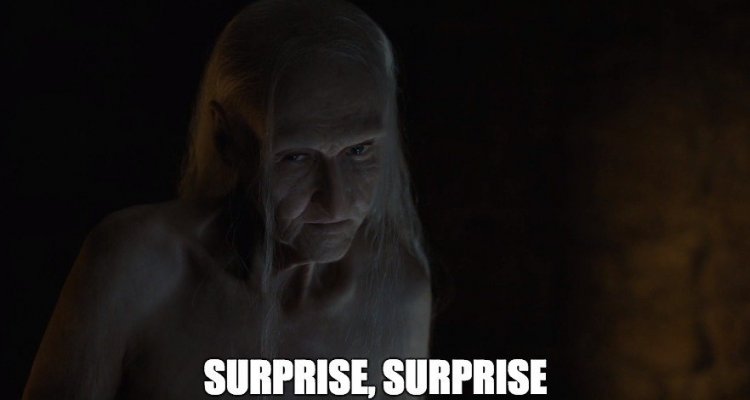 I look that way when i get OUT of bed in the morning. #GameofThrones

— Jim Gaffigan (@JimGaffigan) April 25, 2016
This one cracked me up! The power of Instagram/makeup ? #GameofThrones pic.twitter.com/f8FucJU3rH

— Nikita Singh (@singh_nikita) April 25, 2016
I'm sure a lot of ladies will want this as birthday gift #GameofThrones #Melisandre pic.twitter.com/JNo1lwDm0D

— Andrés Díaz (@newandrewayne) April 25, 2016
When all the nudity in #GameofThrones finally turns on you pic.twitter.com/oEKfYleDNZ

— The Homely for the Holidays Baby (@TheHomelyBaby) April 25, 2016
Fap aborted ( final scene)#GameofThrones pic.twitter.com/ybZRyyDfst

— Robb Stark (@robertroxx) April 25, 2016
That ending though #GameofThrones pic.twitter.com/TX48yFGyns

— Clayton Dyer (@Dyer_Wolf_) April 25, 2016
Tinder vs. Real Life #GameofThrones pic.twitter.com/DeedBhHr16

— Jarett Wieselman (@JarettSays) April 25, 2016
Reactions to Jon Snow's death
Welcome back, #GameofThrones. I missed you terribly. Like Jon Snow misses living

— jacksfilms (@jacksfilms) April 25, 2016
'Do you want a happy ending?' she asked, massaging his back.
'Yes please' he replied.
'OK' she said 'Jon Snow's still alive.'#GameofThrones

— 50 Nerds of Grey (@50NerdsofGrey) April 24, 2016
Literally me tonight watching #GameofThrones pic.twitter.com/TxxQLqzrPX

— Haley Jessup (@haley_jessup16) April 25, 2016
Game of Thrones: Most viral show on the Internet?
Season 6 took off with a massive impact. Social media went crazy after the premiere of the season. Uncertainty related to Jon Snow's death and shock surrounding the real Melisandre are now the most debated topics on the Internet. In 2015, Game of Thrones was the most talked about and tweeted TV series online out there. Reddit reported that in 2015 it had its Game of Thrones section had more subscribers than NFL, Star Wars or Marvel.
Undoubtedly, the TV series is so appealing because it connects George Martin's literary talent with a great acting and splendid directing of the TV series. We're looking forward to hearing out your opinions on the episode!