3 Reasons Why Social Media is Critical for Small and Medium Businesses
June 17, 2016 ・ 6 min read
Technology is no longer for geeks only. The Internet has changed the world. Social media has changed everything, including marketing.
Why? First, because social media has enabled social selling and "social selling is a whole different way of selling and approaching people" (learn more from the Guide to Social Selling with Tim Hughes). Secondly, and what is even more revolutionary, because technology and the Internet in particular has "democratized" business in the sense that it offers equal weights for everyone. Everybody has a voice and everybody can share their opinion.
Small, medium, large. All sized companies are gathered under one roof and with an equal right (not resources obviously!) to speak to and reach more customers. And as the Internet seems to reward above all creativity and ability to reach the right people with the right product at the right time, smaller sized companies can now use digital media to scale up their enterprise and compete with the larger companies on the market in a very cost-effective way.
Are you operating on a limited budget and still hesitating whether to invest your time and money into social marketing? Well, this article is made just for you. Here are the 3 Key Reasons Why Social Media is Critical for Small and Medium Businesses.
Why Social Media is Critical for Small and Medium Businesses
1. Everything Starts with Awareness!
It is quite simple, "You cannot change what you are not aware of, and once you are aware, you cannot help but change", borrowing the words from Sheryl Sandberg, Chief Operating Officer at Facebook.
Every single (successful) branding strategy starts with building brand awareness. There is no shortcut here. No, you cannot skip this stage. Yes, we know it is annoying as it does not generate an instant return on investment. But hey! The good news is that now you can speed up this stage quite easily.
Social media increases your reach and helps more people to learn about your product/services in a much faster and more cost-effective way than traditional media does. No surprise then that as much as 81% of North American small and medium-sized enterprises (SMEs) are using social media and 94% of those that use it do so for marketing purposes.
While these metrics speak loud, the ultimate test of any marketing strategy is, of course, the amount of business it brings in. Easy Lunchboxes knows exactly how effective a social media strategy can be for a brand with limited resources. Kelly Lester, a mom of 3, was looking for a fast, convenient, fun way to make school lunches for her kids. And this is when she came across "bento," the Japanese single-portion packed meal that is arranged into compartments in a little box. She quickly decided to design a similar lunch box solution for American households and this is how Easy Lunchboxes have been created.


With absolutely no money for advertising but with an exemplary understanding of the social media marketing potential Kelly Lester took benefit of the fact that her products were vividly shareable online via images.
Lester focused on building brand awareness first and generated tremendous word of mouth by sending samples of her lunchboxes to influential bloggers for reviews and giveaways. This soon borne fruit of thousand of posts and links back to her site, with tons of photographs shared on social media networks. The smart mom has also managed to skilfully fuel content marketing with amazing user-generated images on Instagram simply by sharing a post on how to share Instagram #easylunchboxes photos of your lunches.
The results: 214K Page likes on Facebook, 81K Followers on Pinterest and 31.9k Fans on Instagram. If you want to learn more about Easy Lunchboxes success, you can find an inspiring interview with the Founder here.
2. Be Right on Demand
Twitter, Facebook, Instagram or Pinterest accounts are not only a cost-effective and easy way for SMEs to keep in touch with customers and keep them updated with products/services news. The information flow can go here both ways as social media platforms are also a great source of valuable insight into who your customer is, what she/he likes and dislikes. No need to spend a fortune on customer research program, in the beginning, a reliable social listening tool should be enough to pick up the most relevant online conversations about your brand and use it to adjust your offering and/or marketing communication accordingly.
Another smart SME not only skillfully used social media as a marketing tool, but inspired the whole business idea with a unique customer demand spotted on the Web. How? Well, one word: cats. For some mysterious and scientifically inexplicable reasons, cats got extremely trendy on the Internet these days and Lauren Pears knew exactly how to translate this observation into a very successful business model.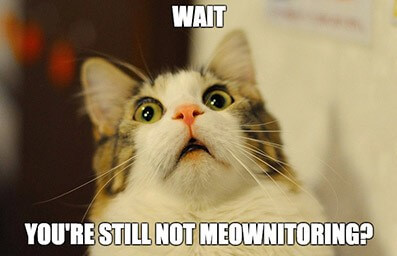 Imitating the Japanese (again!) concept, Pears who previously worked within the technology industry, crowdfunded the venture and created the first London's premier Cat Cafe and an Online store – Lady Dinah's Cat Emporium.
The place where city-dwellers are offered an opportunity to spend some time with 10 rescue feline friends in a quiet, peaceful environment has quickly proven to be a real hit with cat lovers from all over the world as it received 20,000 bookings in just first two weeks after the opening! The Cat Cafe continues to build on this success as the booking calendar stays very busy till now and the Founder had to start of a VIP scheme in the café to reduce the number of guests and give the privileged members more chances to interact with the pets.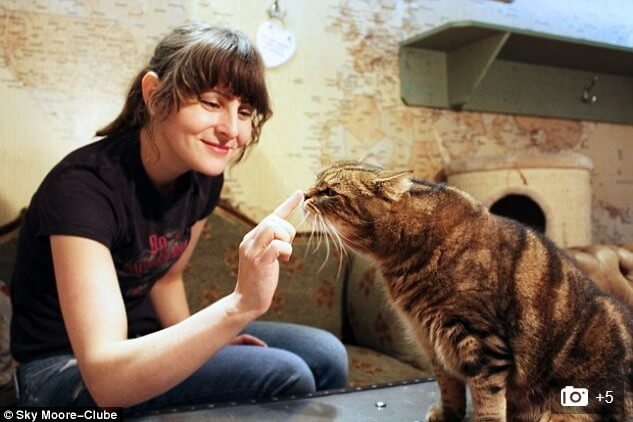 As a reputation-based business, Lady Dinah's took social media and social listening very seriously. "Two years on, we're constantly fully booked and we take on board every bit of negative feedback we receive and act on it", says Lauren. Moreover, each of the cats at Emporium has its own Twitter handle and a regularly updated Twitter account. Cats "shares" witty tweets with images of themselves and "engage "with their fans! This clever marketing move taps on the strong social media phenomenon of the "cat trend" and helps to attract lots of social attention for the business.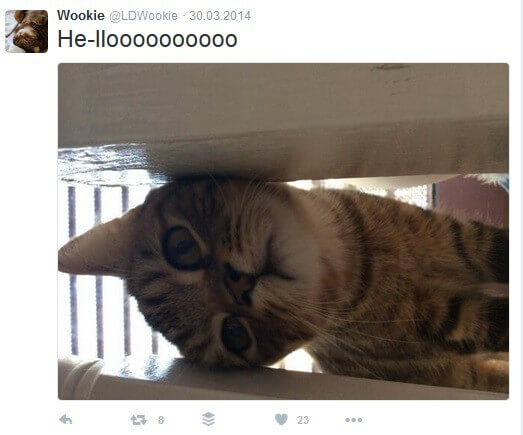 The results: 56K Page likes on Facebook, 13.5k Instagram Followers, 202K Pinterest Fans and 20K Enthusiasts on Twitter and a celebrity Cat Wookie with 798 Twitter Followers!
3. Play on Your Strengths. Stay Approachable
"Showing that you're human is incredibly important for SMEs, because people want to do business with real people", says Sonja Jefferson, managing director of marketing company Valuable Content.
It is no any longer a secret that when it comes to modern marketing, people trust other people more than they do brands. This is why the whole concept of Influencer Marketing has emerged and is now taking social marketing by storm. Social media users love humanized and approachable brands. In this sense, there is no better place for SMEs to take advantage of their approachability and adaptability than the right social media platform.
A UK-based technology company Novatech gained a substantial Followers base through lucid wit and creative flair that are far from any social media handbook guidelines but definitely prove to be extremely effective at cultivating brand approachability and consequently winning people trust. Have a look the Novatech Twitter account Bio that says it all: "These views are of a rogue employee, not the company. Not in the slightest. Never ever. Not in a billion years."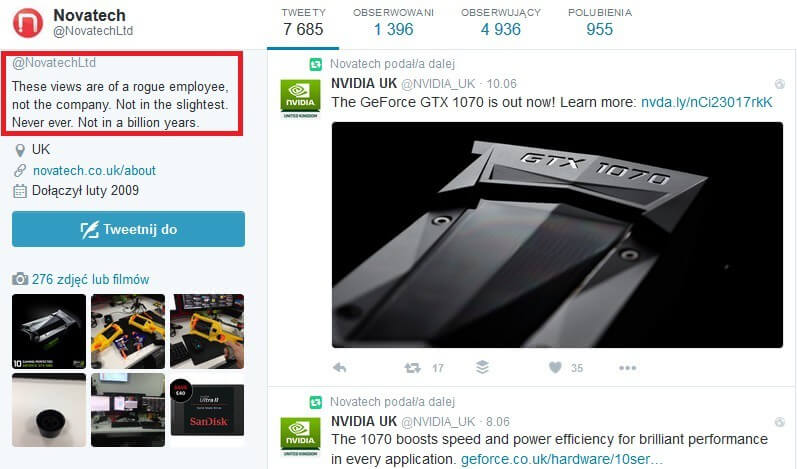 The results: 5K Enthusiasts on Twitter and nearly 22K Page likes on Facebook.
Over to You
Social media has enabled small and medium-sized companies to punch above their weight and to compete against bigger brands on the market in a very cost-effective way. The above-mentioned enterprises provide strong evidence that when it comes to social media marketing the skills are more important than the business weight. Has your small or medium-sized enterprise fully embraced social media marketing yet?