4 Tools To Save A Sh_tload of Time if You're a Small Marketing Team
July 28, 2017 ・ 4 min read
Being a marketer requires a set of skills.
And if you're working in a tiny 2 or 3-people team, you need to do even more. You have to be like a Swiss army knife. You have to be like a MacGyver.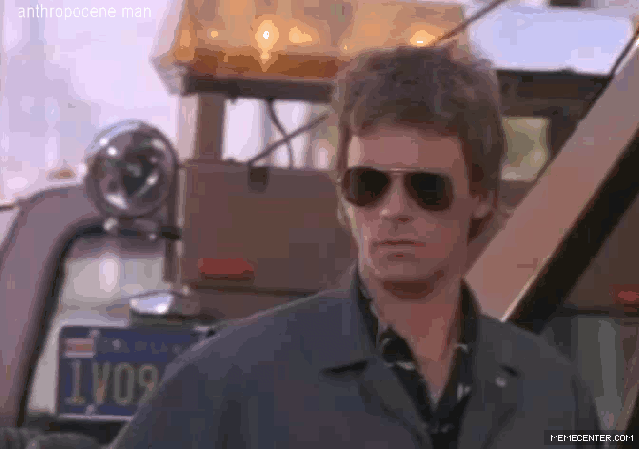 In other words, you need to be able to make your way out of any task and project.
As a member of a small team, there are times that you'll have to be a graphic designer, a video editor, a writer, a project manager and so on. I'm speaking here of experience.
During our Brand24 journey, we've stumbled upon a lot of tools. Some have made our lives easier, some have made our lives harder.
Here are 5 tools that really help us at work.
Kraken.io
If you're a content marketer or social media manager, you certainly use images to support your content.
Particularly in the case of the blog, dealing with images involves requires an exquisite delicacy.
If you care about the performance of your blog, such as SEO and loading time, you should remember about uploading possibly lightest images.
It goes without saying that compressing is a must.
Fortunately, Kraken is here to help.
This tool is epic. You can compress your images in no time for free. What's important, there's no quality loss!!!!111111oneoneone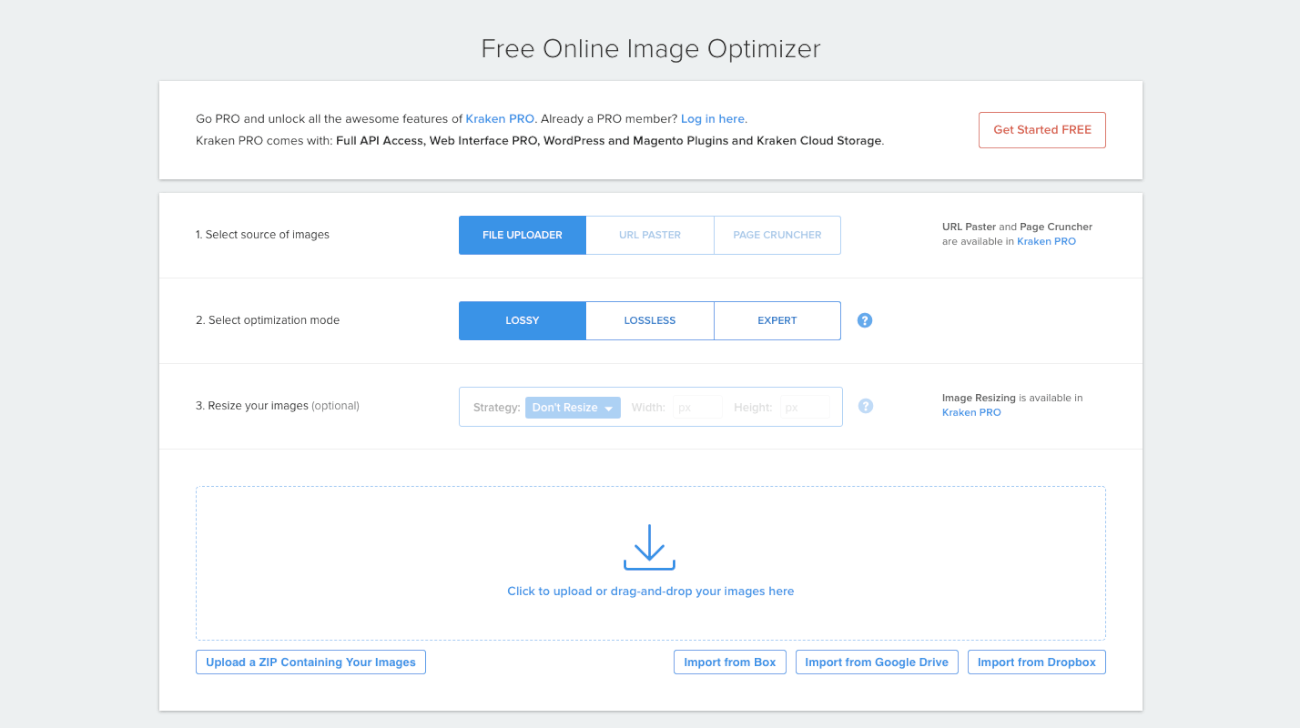 I love it.
The paid version of the tool gives you even more awesome features:
WordPress plugin.
Cloud storage.
API access.
Magneto extension.
Yes, I do eat my own dog food.
An inevitable part of running a business is managing its online reputation. To be aware of what's going on online, one needs to follow online pieces of content mentioning the company name.
Believe it or not, there are companies who hire interns whose only task is to manually browse social media and the Internet in the search of relevant mentions. Well, that's one way.
However, to hire an intern, you have to be a company of considerable size.
If you want to control your online reputation, you can use a social media monitoring tool. One of them is Brand24.
It's s a web and social media monitoring tool. It tracks social mentions of predefined keywords on websites, blogs, discussion forums, social media and YouTube.
It's also a social media analysis tool. You can use it to analyze hashtag performance, social media reach, the most popular sources and more.
All mentions are collected in real time inside the dashboard, in the mobile app, in your inbox, and a Slack channel.
You can try it for free here. (no credit card required)
Zest.is
If you're into reading good content, you should take Zest.is for a spin.
It's a tab feed of content. You can access it via a browser extension.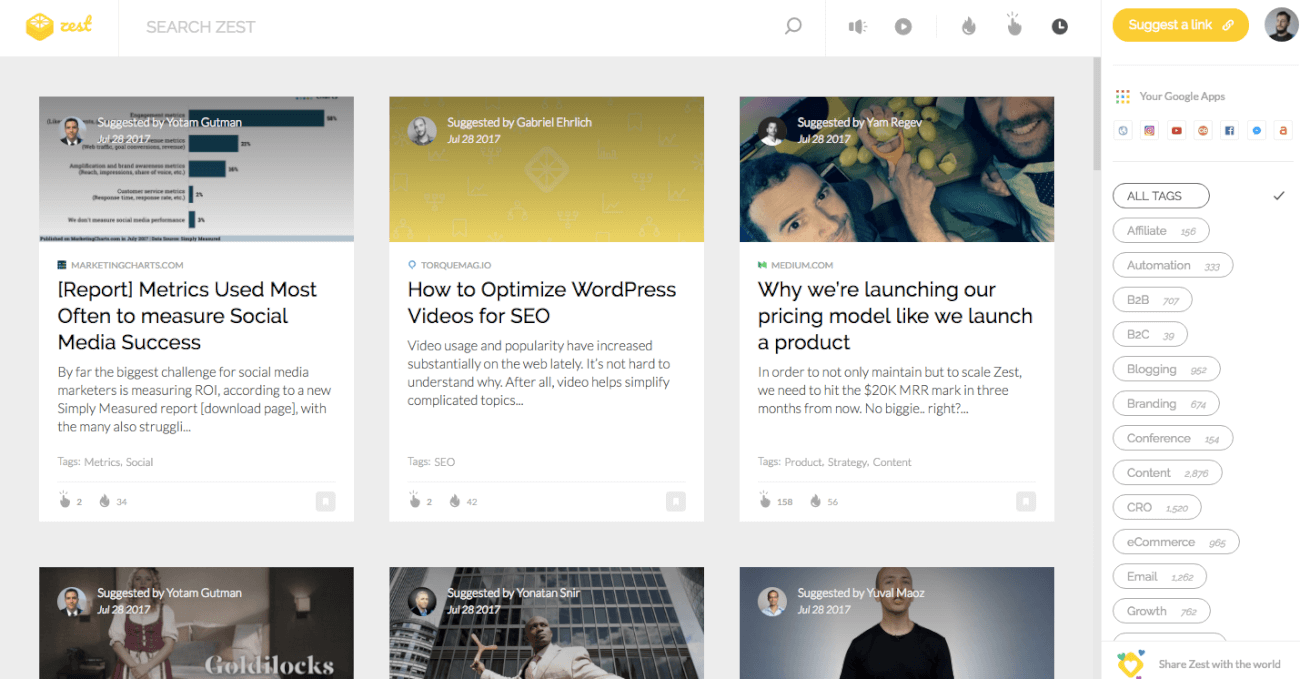 Within the tab, you can browse video, audio and written content according to the number of shares, tags, the number of clicks and more!
And I love this laid back tone of communication from Yam Regev, the CEO of Zest.is.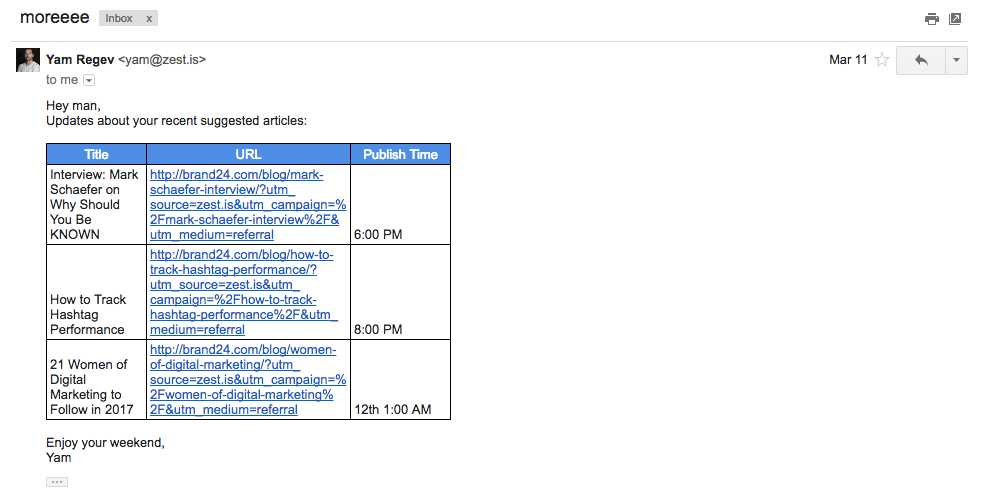 What's important, it's a source of quality content. Guys at Zest.is moderate content and make sure to publish only the best pieces.
Reading good content inspires and this is how you should use Zest. Get inspired to produce your own content.
Lumen5
From time to time, for example on the occasion of product update, you need a video. If you have doubts whether you need videos, here's some food for thought:
Video will account for more than 80% of all internet traffic by 2020.
83% of marketers said they would do video if there were no obstacles like budget, time and other resources.
Companies that use video marketing experience 27% higher CTR and 34% higher conversions that those who don't.
And last but not least:
83% of marketers said they would create video content if there were no obstacles, such as time, budget and resources.
Guess what?
With Lumen5 you can produce video content in no time and for free!
It's a great tool for creating promotional videos and turning your blog content into videos.
What's important, it's so easy in use.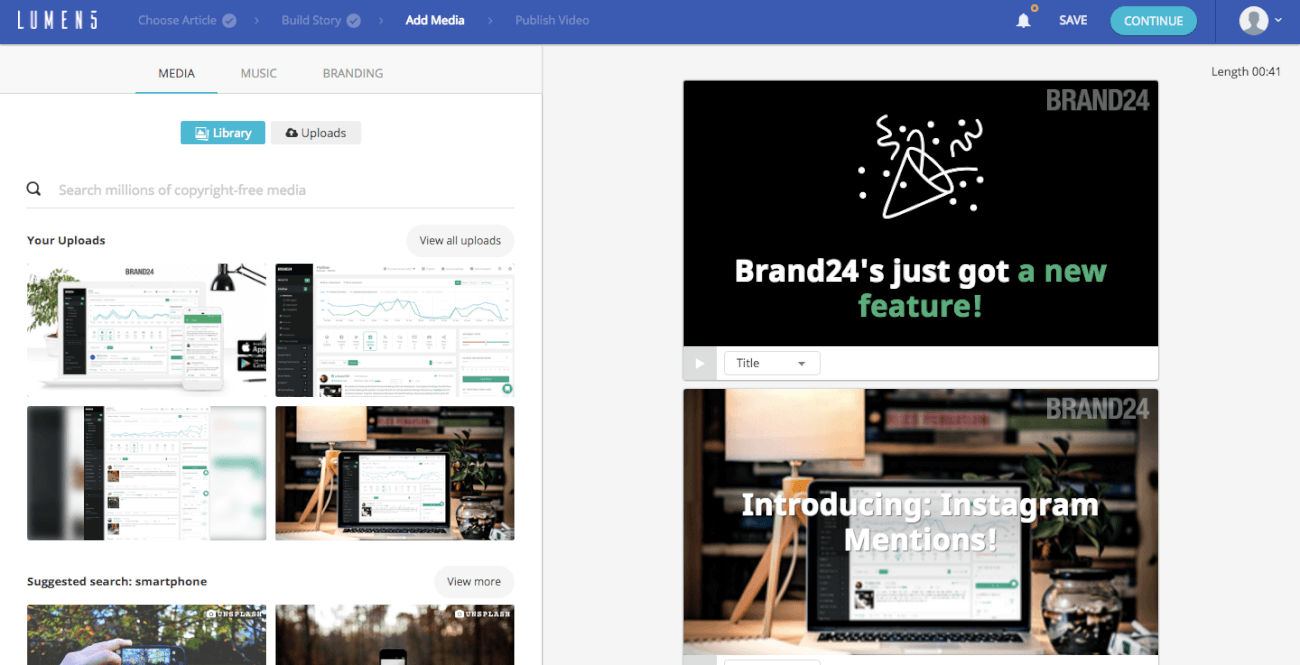 Here's a video we I did to present one of our features – Instagram Preview:
Make sure to check other relevant reads:
The Best Free Tools to Monitor Hashtag Performance
How to See the Number of Tweets for a Specific Hashtag
5 Incredibly Useful Social Media Automation Tools to Simplify Marketing, Sales and Customer Service