48 Hours of the United Airlines Crisis: Buzz Analysis & Reactions
April 12, 2017 ・ 4 min read
Just a two days ago, on Aprill 10, the Internet saw the sad and disappointing images from the inside of a United Airlines' plane, #flight3411. This image presents how United Airlines make sure a doctor leaves the plane because of an overbooked seat.
@United overbook #flight3411 and decided to force random passengers off the plane. Here's how they did it: pic.twitter.com/QfefM8X2cW

— Jayse D. Anspach (@JayseDavid) April 10, 2017
It's no secret that overbooked flights cause problems both for customers and for airlines. This time, however, things went way too far.
The man who refused to leave the plane was dragged out of it down the aisle by security officers. As they dragged him, his glasses slid down and his shirt rose about his midriff.
The situation was captured at least by two other passengers who posted it to Twitter. The videos have immediately spread online and the snowball effect tarnishing United Airlines' reputation has begun.
Never before had an airline received such amounts of devastating critique online. United Airlines got roasted. They got roasted pretty bad.
They even lost $800 million in value.
Analysis of the Buzz
Seeing what happens, we had a look at social data connected to the situation and rushed to our social media monitoring tool to enter two, some of the most frequently appearing keywords of the day: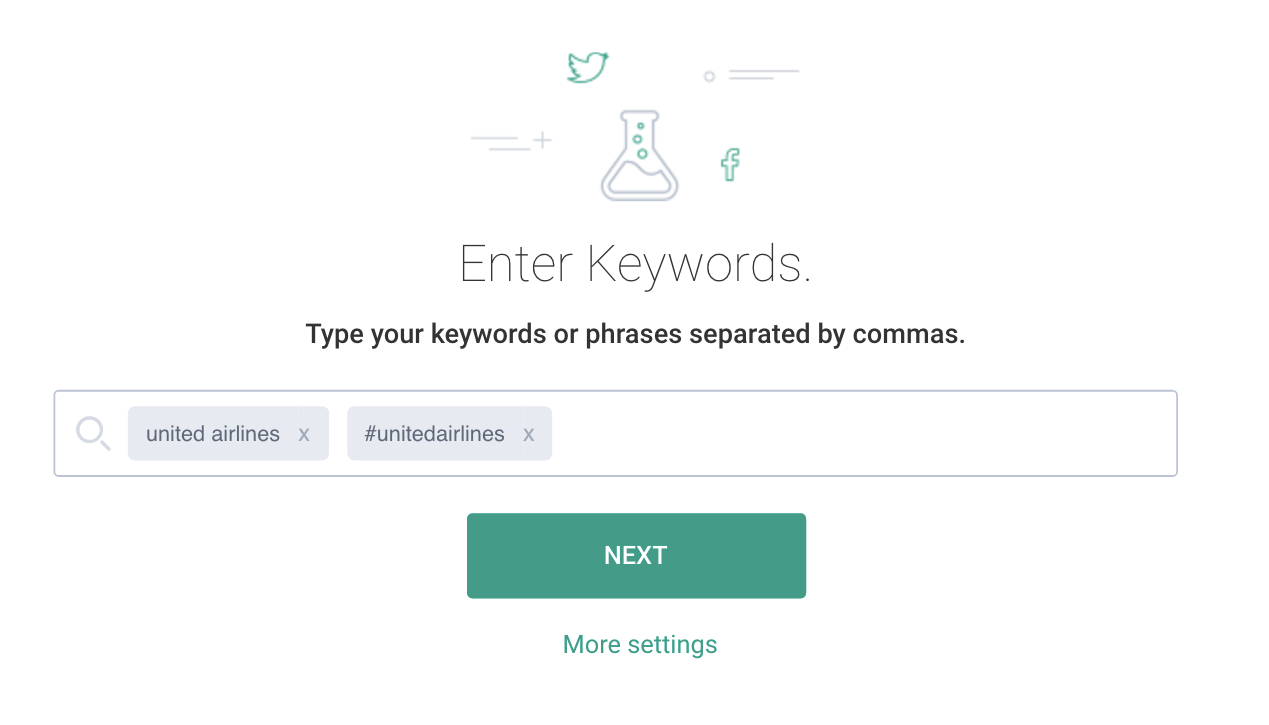 Social media monitoring tools like Brand24 allow collecting in real time online mentions of keywords that can be connected to basically anything. Apart from finding its use in customer service, brand reputation management, or social selling, social listening works well in research.
I used it to measure online buzz connected to this incident.
46 641 Mentions Analyzed
Since Monday until this very moment, United Airlines and #UnitedAirlines have been mentioned 46 641 times online. All 46 641 mentions generated an estimated social media reach of 292 065 482 users. You don't mess with the Internet, United Airlines!
"United Airlines"
Over the last three days, it has been mentioned 22 678 times. The vast majority of conversations have taken place on Facebook.

Undoubtedly, in the case of Facebook, mentions come from numerous debates that spark in comment sections on hearing the news. Just like this one: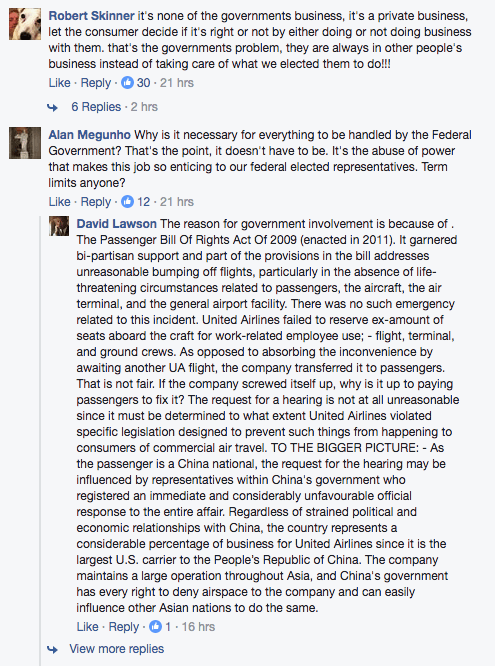 Having looked at the Sentiment Filter, it's clear that people's attitude towards the issue is far from positive. We've got a PR crisis.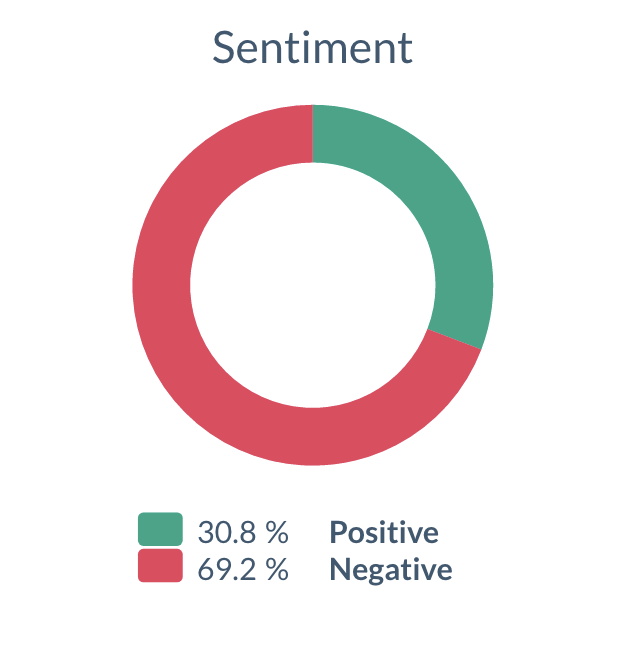 "#UnitedAirlines"
This hashtag has been mentioned 20 159 times. Here, the majority of mentions come from Twitter and Instagram.

And this is where we get some real gems in the shape of reactions.
Emirates airlines reacted immediately and released a commercial in response to the situation. Point scored.
There have been many brutal and hilarious remakes of United Airlines' commercials, like these ones:
Other Twitter mentions including #UnitedAirlines hashtag contained memes, jokes and a lot of disappointment.
Before the officers dragged out the passenger, the crew of the plane asked passengers if anyone could leave the plane voluntarily. When the story went viral, the Merriam-Webster dictionary observed a 1900% increase in searches for "volunteer".
Get Your Data
Using social media monitoring, you can collect data that can be used in a number of ways. Social listening tools such as Brand24 have broad analytical capabilities and they can do more than what you could see above.
One of the applications social media monitoring is designed for is brand reputation management. Following keywords related to your business, such as your company name, the names of your products, services, or industry allow you to track all online relevant conversations and spot some burning issues in real time.
It's an opportunity to learn what they think of your brand and product.
Here's a piece of content on social media monitoring in the service of brand reputation management.
If you feel like that's what you need, give Brand24 a try. It's completely free.
Here are some other pieces of content you might find interesting: