6 Tools that Boost Contact with Clients
April 5, 2017 ・ 5 min read
Are your clients the center of your business? Or maybe you are struggling to find new ones? In our case, our clients form the very axis of our business, and since their numbers are growing (thankfully!), it has become harder and harder to maintain close connections with them. You probably already know how crucial it is for your clients to feel that you are there for them and that you're willing to help them get the most out of your product.
To give you a hand with that, we've prepared a list of tools that will help bring you closer to your clients, simultaneously getting them on board and convincing them to stay with your brand for as long as possible, all while minimizing the occurrence of churn.
1. Findthat.email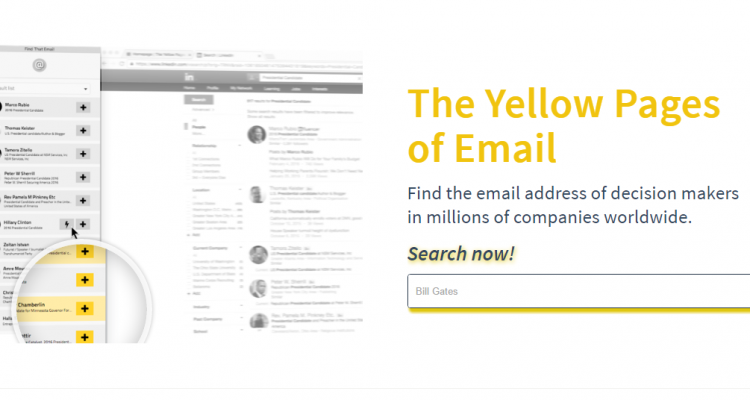 In the beginning, when you're trying to get new B2B clients, one of the biggest challenges you face is finding and contacting the right people, such as the decision makers of the company you are trying to build professional relationships with. In most cases, it is almost impossible to find their email addresses, even on their company website. However, LinkedIn and Findthat.email make this much easier.
Find That Email is an email finding tool paired with a people search feature. You can find any professional's email address without any guesswork thanks to algorithms which scan through 20 different databases to arrive at the correct email address. With the people search tool, you can find a list of people, their job titles, and their business email addresses, all without leaving your browser. All you need is the Chrome extension.
2. Woodpecker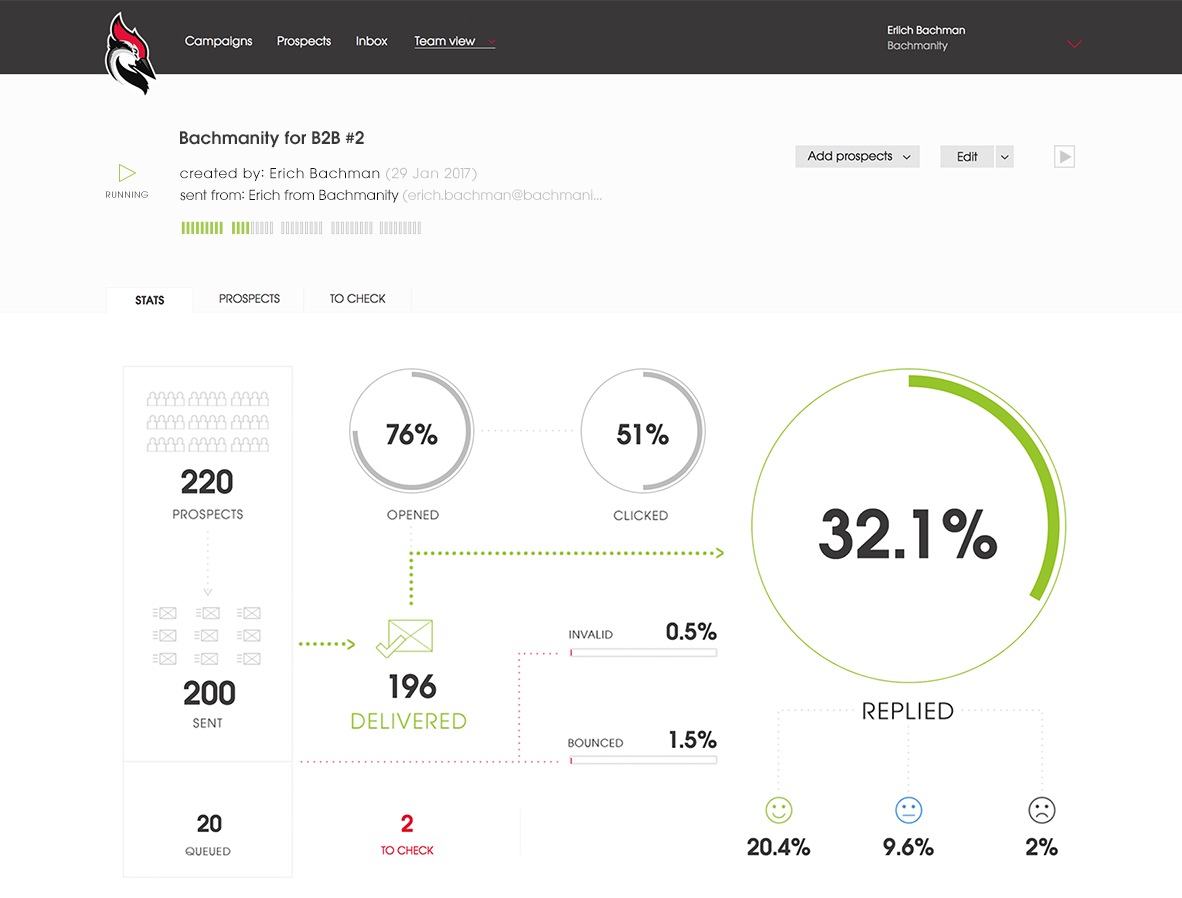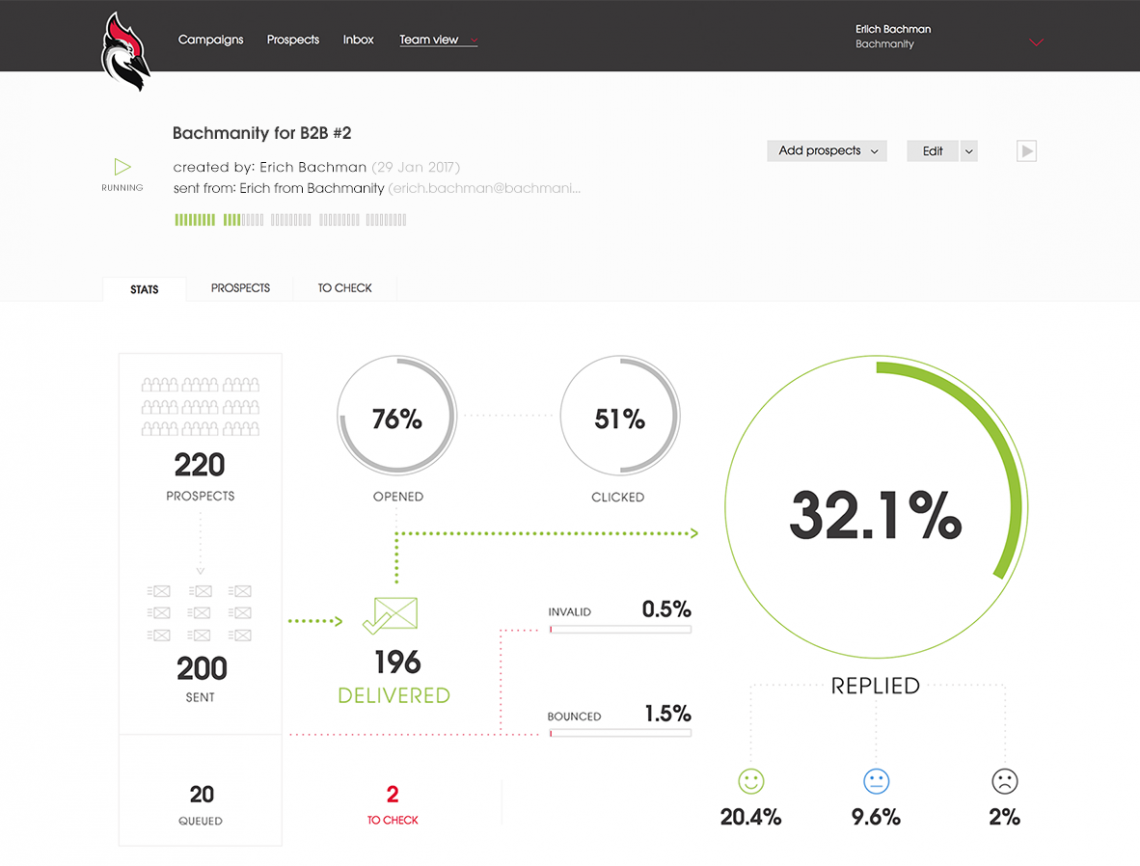 Sometimes you have to send over 20 / 50 / 100 emails in a very short amount of time, and this can be a real pain in the neck. Especially if you end up writing them individually because you're trying to make them look as personal as possible. Well, now you don't have to.
Woodpecker helps B2B companies contact prospective clients directly by creating automated and personalized sales emails and follow-ups. The greatest benefit of using Woodpecker is that it can be integrated with your email account, allowing you to send email sequences just as you normally would. This lets your e-mail reach the main folder of your prospect's inbox, ensuring that it will be noticed. Woodpecker will automatically send your follow-up messages only to those prospects who haven't replied. You can customize your messages with dynamic custom fields to make each email look personal and relevant.
This is not a tool for sending newsletters. Woodpecker will help you establish B2B relationships with decision makers in the companies that you've hand-picked as belonging to your ideal customers.

3. Callpage.io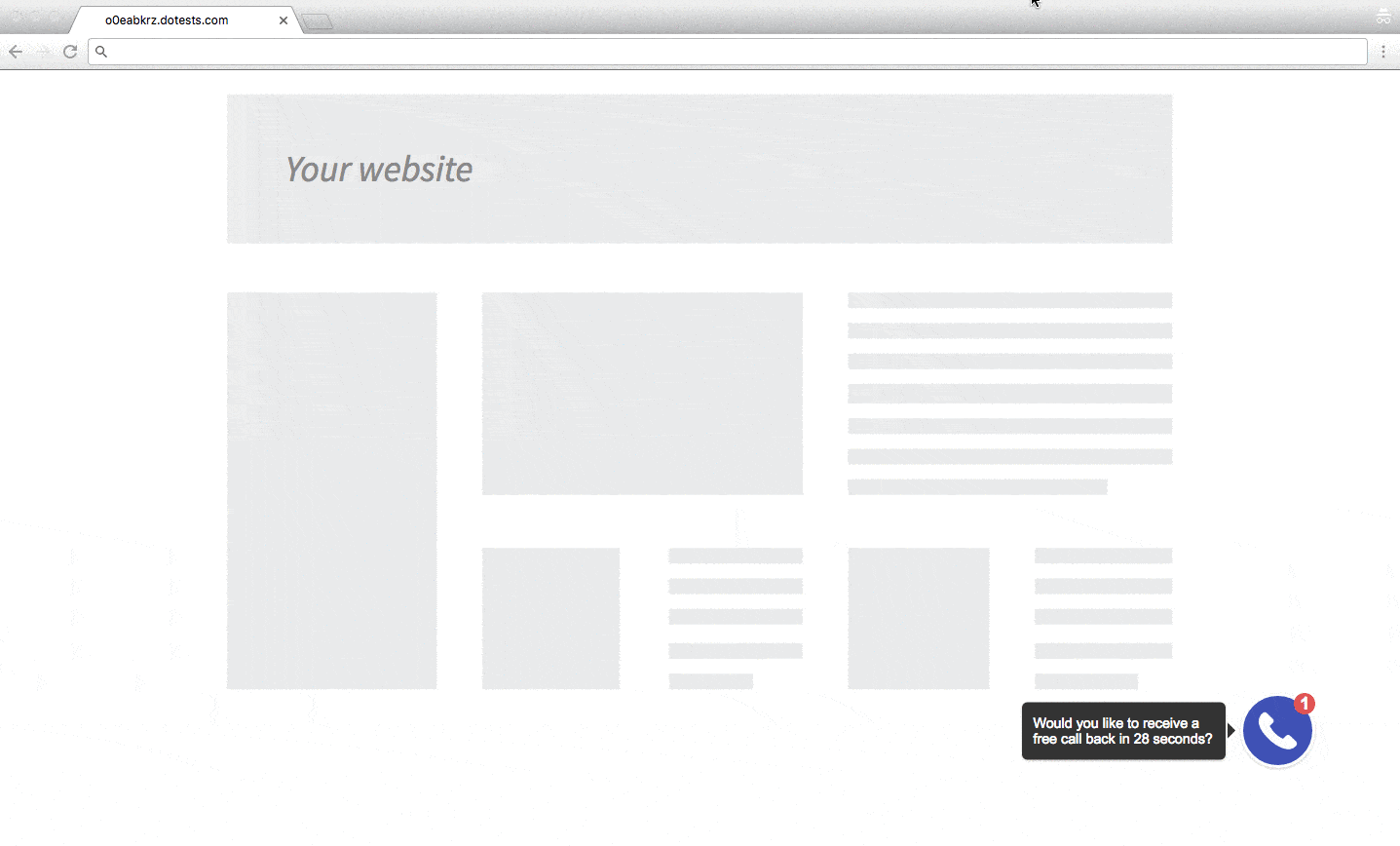 We all know how frustrating cold calling can be – for both sides. But now there is a way to call potential customers who have a real interest in your product and are willing to receive a call from you.
CallPage is a widget that can be installed on your website. It analyzes the behavior of website visitors in real-time. When the system detects that a potential customer is visiting the website, it will display a pop-up and offer him a free callback from the company's rep in 28 seconds.
This simple-to-use widget has a number of features to help you convert your website visitors into loyal customers. It attracts attention with a catchy call-to-action, has the ability to record calls, as well as send "Thank You" SMS messages after calls, and will also allow the customer to reschedule a free callback if a call is missed. CallPage is fully responsive and customizable, so you can tailor it to your individual needs.
Intercom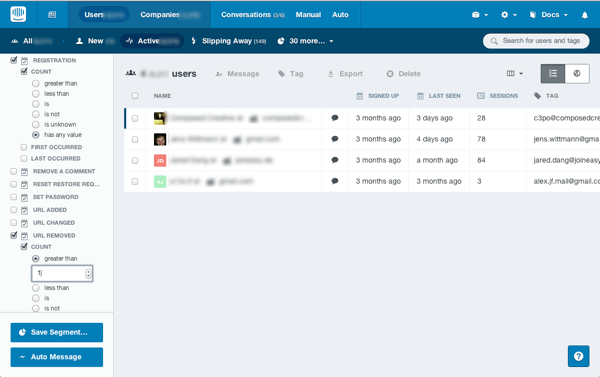 This is probably a tool that requires no introduction.
Intercom is an all-in-one tool for online businesses to communicate with customers. It can be used to advise potential users via the LiveChat website plugin, to streamline the new customer onboarding process, provide assistance within the web and mobile apps, and also for sending personalized emails.
It is the perfect tool for managing relationships with your customers and connecting with them on a personal level.
OptinMonster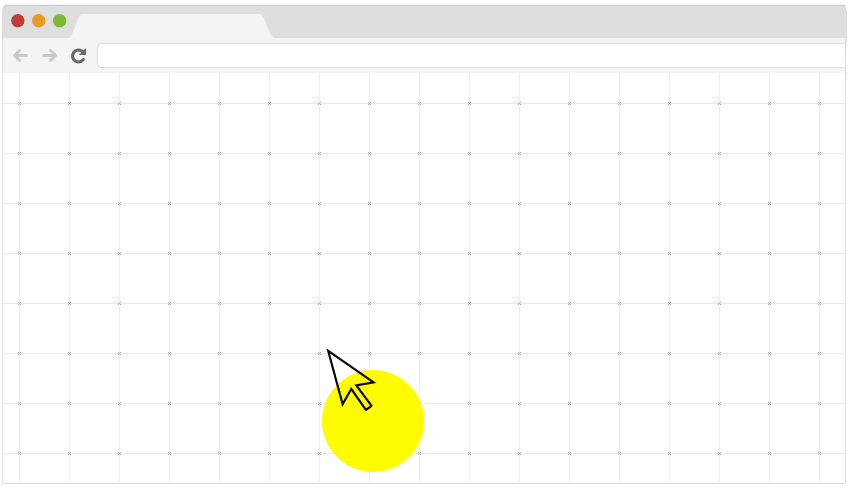 What about those visitors who want to leave your website before they've even gotten to the good stuff? We have a solution for that too.
OptinMonster converts visitors who are ditching your website into subscribers and customers. It lets you create A/B tests and pop-up scenarios based on user behavior and will even separate them into specific segments.
Their form builder is easy to use and does not require any coding skills. Just by using drag-and-drop, you can build personalised pop-ups, floating bars, slide-ins, and more. You can program them to appear at specific moments or based on user behavior to grab the attention of your website visitors at the right time and place
Social Toaster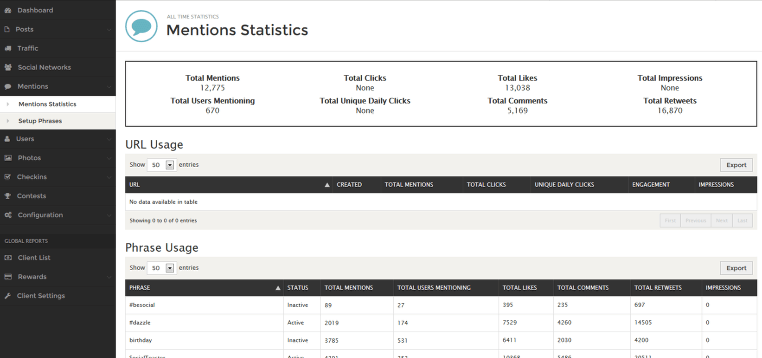 Do you have any clients who are more like fans of your brand?
With SocialToaster, you can reach and engage fans through marketing emails, social media campaigns, contests, and social gamification, all of which can be easily customized to your brand. SocialToaster is compatible with major social networks and uses an easy social sign-up system that'll have Superfans sharing your content in seconds.
Streak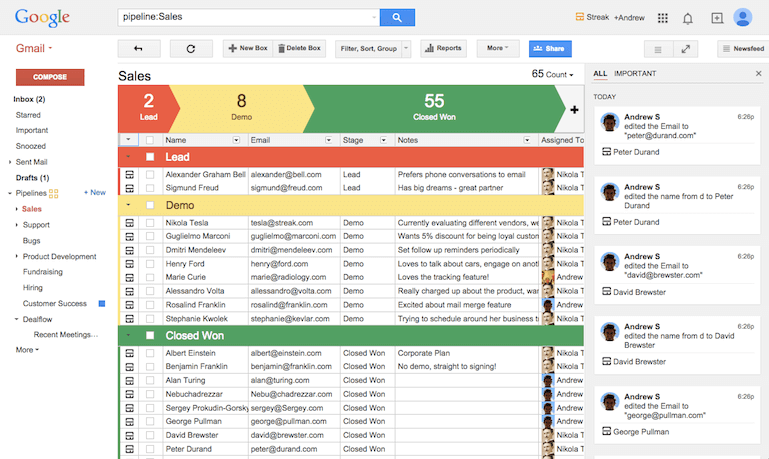 And last but not least. To wrap-up communication with your clients, you do not necessarily need to have a robust CRM.
Streak is a fully-stacked CRM that can be merged with your Gmail account. It allows you to organize and pipeline your sales. Additionally, you can collaborate with your teammates by sharing emails, contacts, and files. Everything is based in the cloud so you can access your information from any computer or even while you're on-the-go by using their dedicated mobile App.
Summary
Managing communication with clients can be hard. We're all familiar with this. However, by choosing the right tools, it's not only possible to maintain strong client relationships but you can increase your conversion rates as well. We mentioned above only a few good tools you can use for that.
Try to find one that will best suit your needs for your company's current performance stage. Most of these tools have trial periods or freemium plans that you can sign up for to see if they're what you need.
After trying them out, you can then decide if the value they bring is worth paying for. Good luck!