7 Proven Ways to Get Topic Ideas for Remarkable Content
July 21, 2015 ・ 5 min read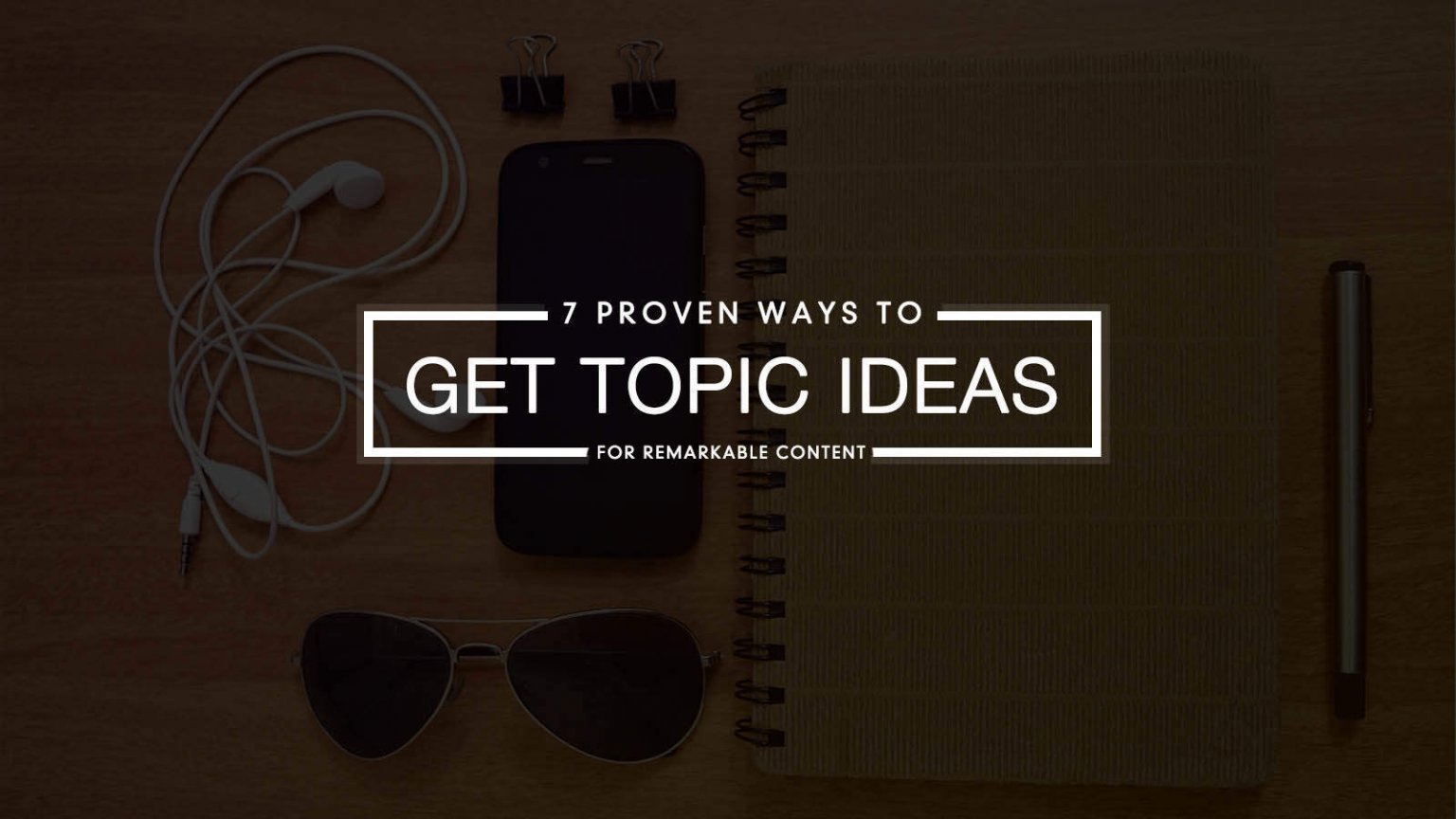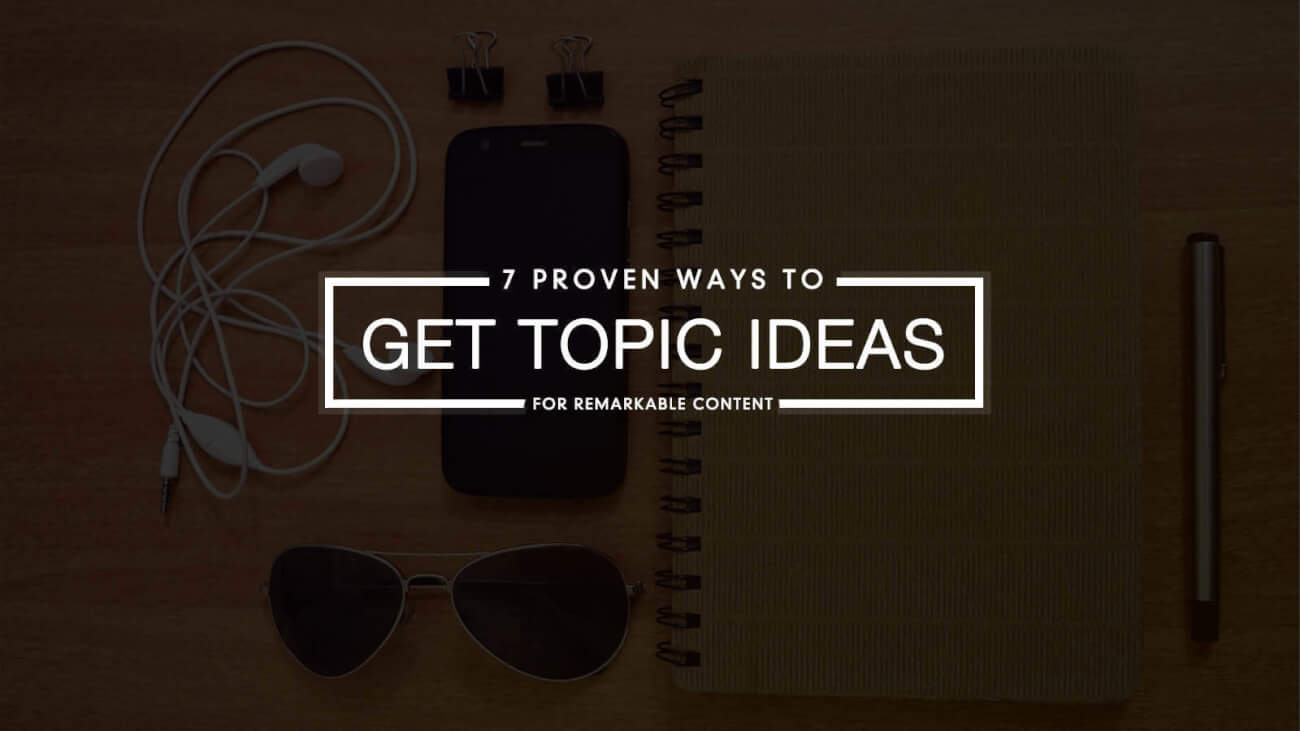 I sat behind my desk today in order to write a new article and I couldn't think of a new topic that would be interesting and appealing to our audience. I started to seek for an inspiration using my proven methods that always help me with getting new ideas for content. But then it came to my mind that many authors struggle with the same problem, so why shouldn't I share my strategies with them.
This time I hit on the idea without using external methods, but usually they come in handy before I start writing. Continue reading below to get inspiration for getting inspiration for topics to write on.
Inspiration for Topic Ideas
Finding a topic idea is not a rocket science, but finding the one that would be interesting, adjusted to an audience and with high search volume might be more complicated. When creating new content you expect users to read it and without meeting the conditions above the chances for success plunge. Here are a few methods to search for inspiration for topic ideas for remarkable content that would get lots of readers.
1. Ask Your Audience about the Topics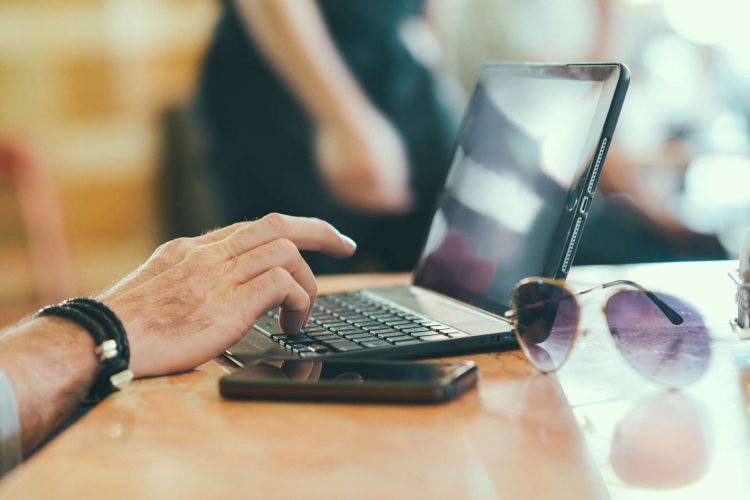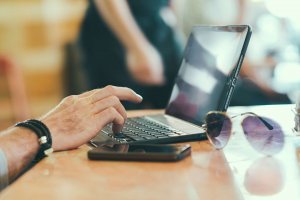 Do you want to create a piece of content that would perfectly match your audience? Ask them for ideas. Who knows better what your followers are interested in then themselves!
There are plenty of ways to do so. You can set up a survey on the website or just simply ask users on social media. If you go for a questionnaire, make it simple so visitors will not get discouraged.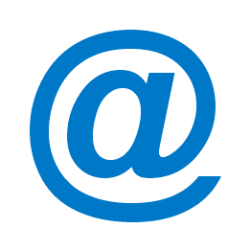 If you decide on social media, you will have many options to choose. For instance, you can ask your most engaged and active followers for opinion or ask an open question on your profile. Closed groups (on Facebook) that are focused on a specific area of interests are also a good place for such discussion. On Twitter, on the other hand, you should use hashtags to categorize your tweets and to clarify your goal.
Finally, you can use your subscription list and send mailing to subscribers asking for ideas. Surprisingly, this type of newsletter gets very high open and response rates. Don't forget, though, to make it personal. These rates will drop significantly if your message will look like a product offer.
2. Use Social Listening to Get Ideas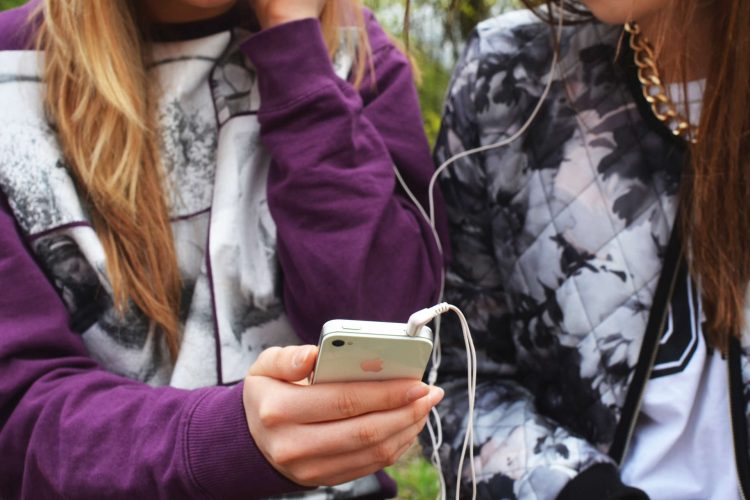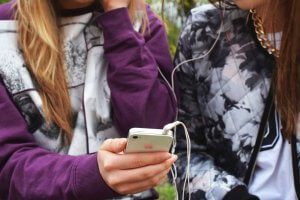 Social listening may also play a role of your content marketing adviser. You can enter general topics as keywords, for example "social media marketing" and then an Internet monitoring tool will collect all mentions with this keyword. Thanks to this you can find out what are the most popular contexts of a discussion about social media marketing and then use it as your topic idea.
3. Find the Most Shared Content with Buzzsumo
Buzzsumo is a freemium tool that helps you find the most shared content across all social networks and determine which articles on any topic or of any competitor are the most popular.
This is a perfect way to find topics that appeal to people in your industry. On the image below you can see the most shared articles on our blog within the last month. It might be a clue for authors that write about marketing and business to create something similar to our content.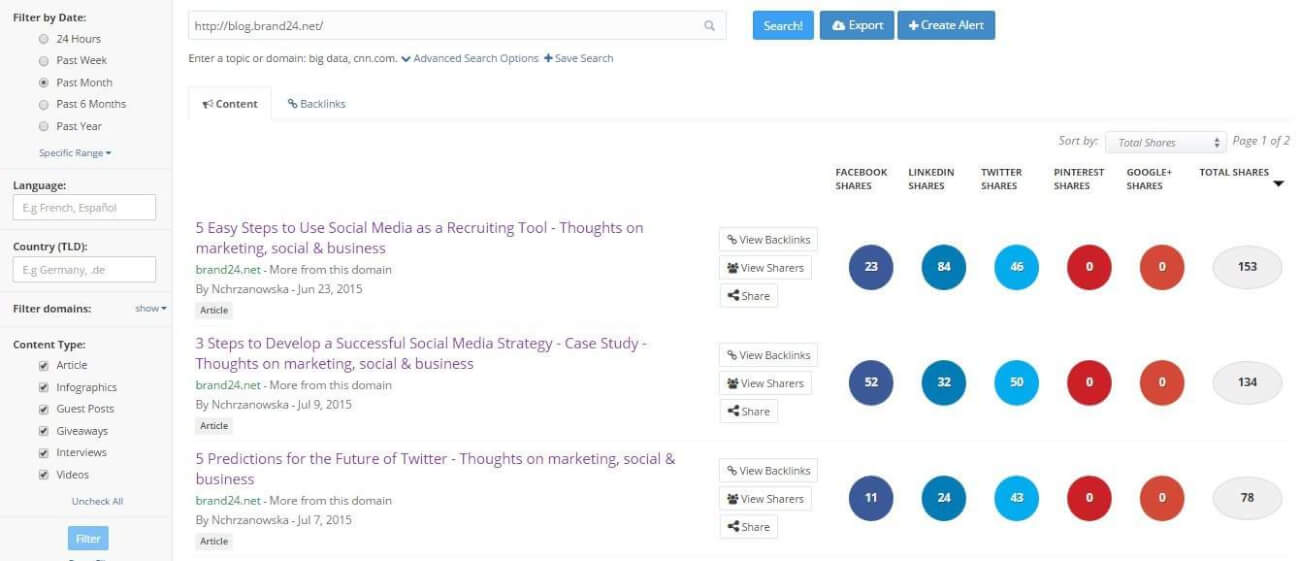 4. Topic Ideas on Google Trends
Google Trends is a free tool provided by Google that shows search volume for particular keywords across the time, and across various regions of the world, and in various languages. Thanks to this facility you can easily determine what people are looking for on Google and then create content that would answer to these queries. In addition, you can compare a few terms with each other and pick the most popular ones.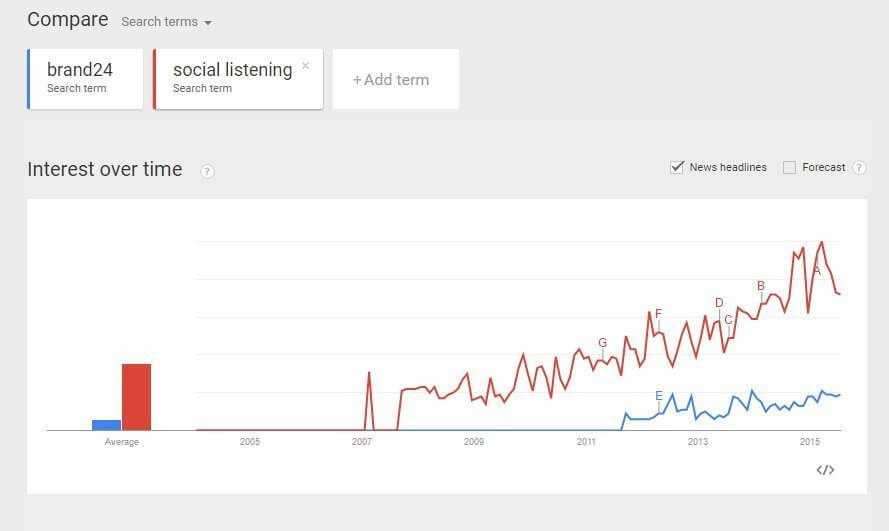 5. Keyword Planner as Topic Ideas Creator
Keyword Planner comes in handy when you need to find proper keywords for your Adwords campaign, but it's also useful for getting topic ideas. Similarly to Google Trends, it gives you an idea of search volume for particular keywords together with a competition on this this term. It means you'll discover both the most popular search terms and whether there are many results that match this term.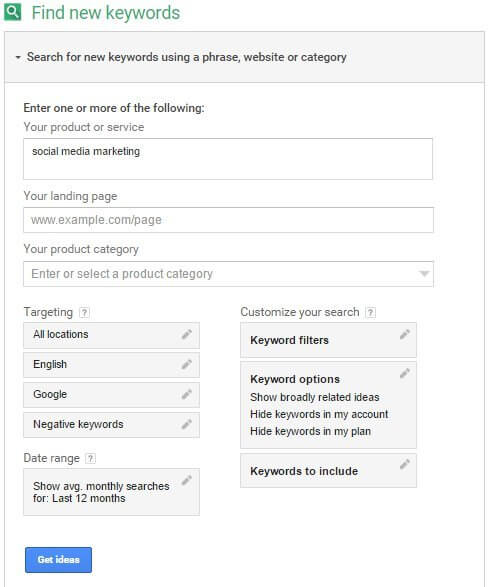 In the first step, you need to enter a general idea on what you want to write about and then click on "Get ideas". Then you need to switch a tab from "Ad group ideas" to "Keyword ideas", in which you'll find terms related to the one you've entered together with valuable statistics.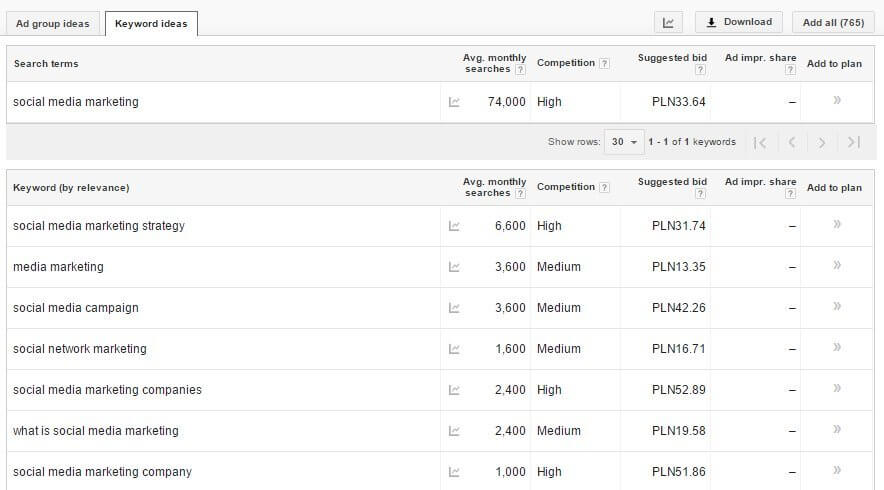 6. Get Inspiration from Other Articles
Good habit is also to keep up with other publications in your industry. You should go over the most popular articles that are related to your area of interests on daily basis.
First benefit is that content creation will be much easier for you. Secondly, you can be sure that you will not miss important news or events and finally you will get inspired by these publications to create your own content.
I recommend to sign up to Feedly, a tool that organizes blogs and publications and gives you the access to the news that you might be interested in. You can follow topics or specific websites that matter to you.
Feedly is just an example of such platform and you can find many more.
7. Measure Performance of Content with Inbound Writer
InboundWriter is a payable solution that measures effectiveness of your content before you start writing.
Imagine you'd like to write about social media marketing for small business. Before you start creating content you enter this topic to the tool and it measures the content performance. If you get a poor result, InboundWriter prompt similar topics that would perform much better.
This is something that would definitely save your time and unnecessary efforts.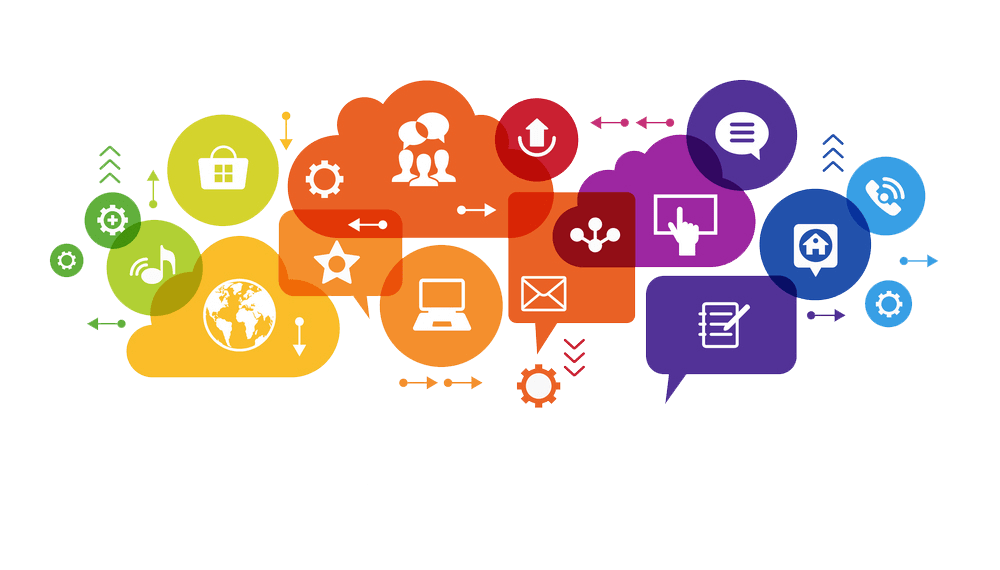 These are only a few possibilities to get ideas and inspiration for your new content. I use them the most often and I find them the most useful, but I am sure you know and employ many more methods.
Share your own proven strategies in a comment!