8 Tools To Successfully Run a Company
October 24, 2016 ・ 7 min read
Do you remember your desk 10 years ago? The execution of every task was often time-consuming and extremely strenuous. Forget it as it won't come back.
Today, we make our lives easier with effective and smart applications. These days, your team consists of a set of tools on your computer. You save time, office space, see the results and welcome news customers. It's not a fairy tale. It can become your reality.
Check what we've got for you today.
Mind42 – Write your ideas down
I'm sure you've been through meetings and creative discussions that give birth to projects. New ideas pop in and new plans are developed. Then, you put your ideas into words and images t remember them, present to other colleagues or simply to develop your ideas further. The most important thing is to capture your thoughts the moment they come across your mind.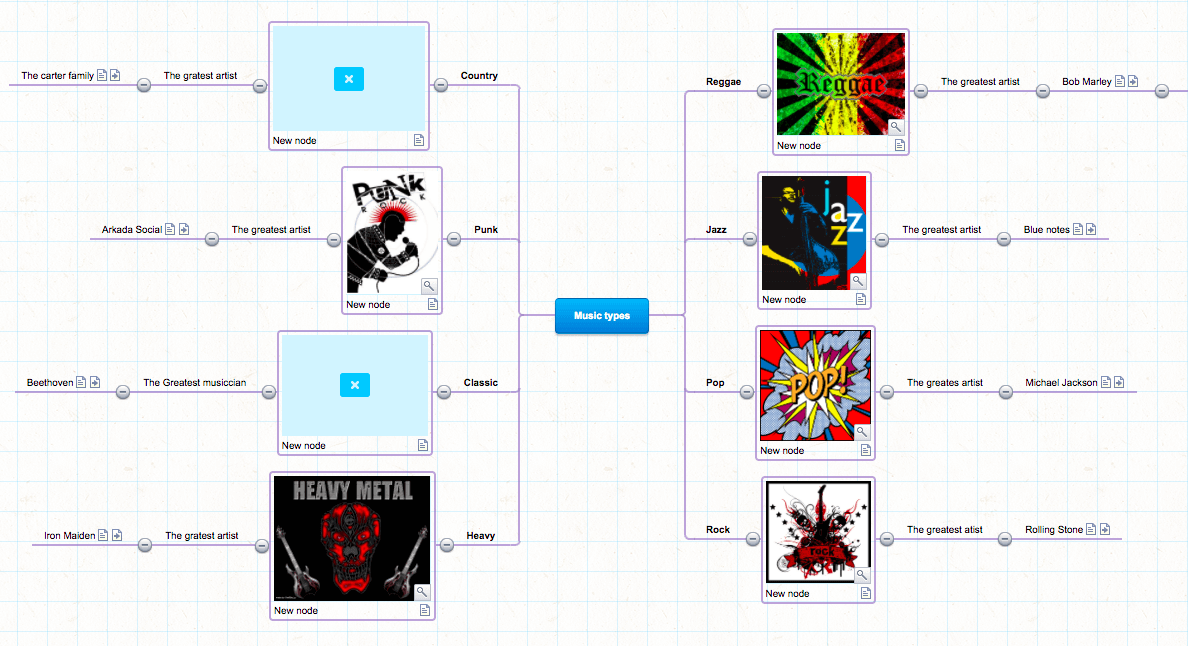 Here, Mind42 comes to rescue.
It is a free online mind mapping software. This tool runs in your browser and creates mind maps – a special form of a structured diagram to visually represent information. Use it to create to-do lists, brainstorm ideas and organize events. The created mind maps, which are private by default, can be shared with others.
Hubstaff – Track your daily effectiveness
Hubstaff is a time tracking tool that was designed to empower teams to work together effectively in real time. Running as a desktop application, Hubstaff uses a combination of screenshots, activity levels, and in-depth reports to enable freelancers, website owners and virtual teams to keep a better track of the actual time they've spent working on projects.
In addition to screenshots, activity monitoring and reports, Hubstaff's platform also includes key features like automatic payroll and GPS. It integrates with about 30 popular business applications, which means users can work more efficiently and managers can gain a better understanding of which third-party applications their team members are running while they track time.
Hubstaff has advanced features like screenshots, application monitoring, website monitoring, and the ability to pay contractors automatically. When managers have a better understanding of how much time is being spent on projects and how much their team members are actually working, they're able to control budgets and satisfy clients.
Drip – Private marketing team
Drip will help you out with many marketing-related tasks.
One of the biggest pros of Drip is the Visual Workflows visual campaign builder. You can apply tags to subscribers, send one-off emails or entire campaign sequences. All defined visually. How about you automate a huge part of your marketing efforts? You can automate (almost) everything with 18 triggers and 16 actions in the automation rule builder. Automation can be used to move subscribers in and out of campaigns, apply tags, record conversions, send them to another application (like a CRM system), and more.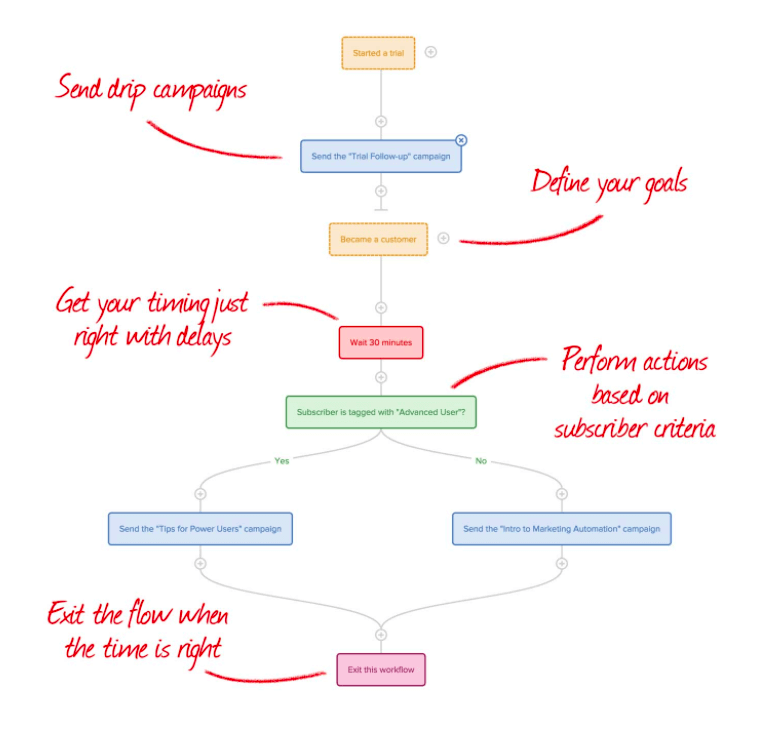 Let's go further and identify your leads! Scoring algorithm tracks the number of events to determine which subscribers are the most engaged with your content and likely to become customers. Another big plus: Drip's UI and simplicity make it easy to build out sophisticated marketing funnels without the need of any assistance to use the tool.
They also offer a 21-day free trial.
Troops – Your new, friendly CRM
CRM is a necessity for all salespeople and a pain to keep updated. The value of current data is indispensable. You can easily project if you're going to hit your quota this quarter and beyond if you've kept your client information detailed. Managers and reps alike benefit from a tidy CRM for the same reason: everything you need to access is clear and reliable.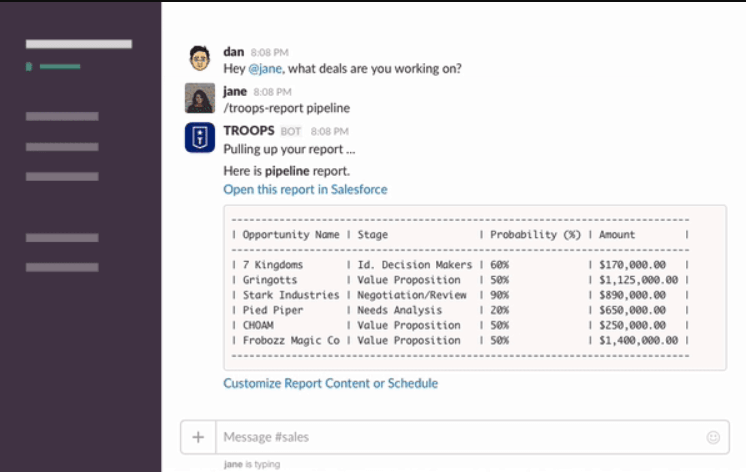 Imagine the world where this would be easily doable, right from where you work. Troops's free Slackbot is an easy way for sales and customer success teams to use Salesforce within Slack. Right now, Troops integrates with Salesforce, Google Apps, and Slack so that teams can run reports and pull any customer information into Slack with a simple command as well as configure alerts based on Salesforce activity / inactivity to be piped into Slack. Rather than sifting through your Salesforce database to get what you need, simply receive your data in the same place you are collaborating with the rest of your team.
SocialHP – Empower your team and acquire your clients
You have a dynamite content strategy but struggle to generate traffic? By empowering your staff to deliver your message you'll be able to not only skyrocket your traffic, but you'll have your content delivered by a voice that your target audience knows and trusts: your staff!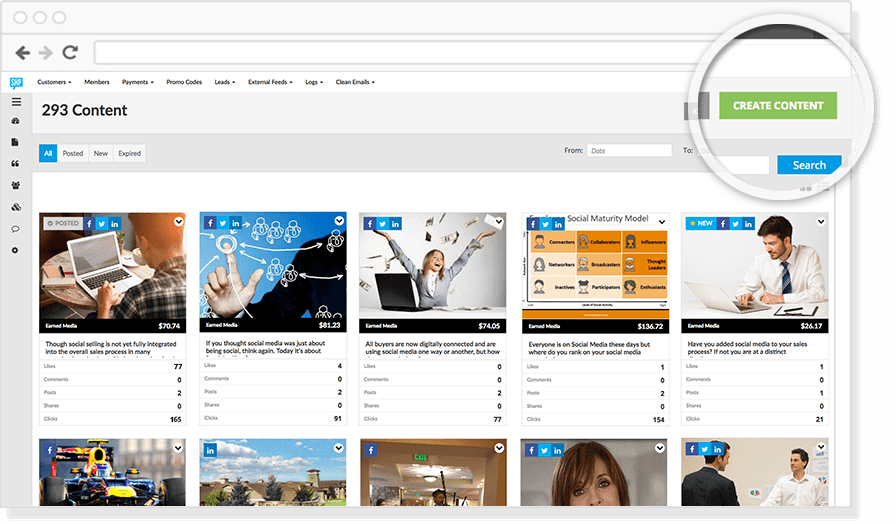 How about the sales team? Is it struggling to acquire leads in Social Media? How about adding social selling to their arsenal so that they engage consumers with value, lead generation, and content to post on Linkedin and Twitter.
Chances are you already have customers who love you, so let them promote your brand to their connections?
With SocialHP's Customer Advocacy tool, you can convert your best customers into a referral generating / revenue growing powerhouse.
With the SocialHP platform, your business will be able to easily build, manage and monitor the team of "Digital Ambassadors". Check how the Employee Advocacy and Engagement program can assist your business in Social Selling, Thought Leadership, Brand Advocacy, Recruitment, and Student Advocacy by booking a demo.
Pendo.io – Coding is a piece of cake now
You are well organized, you do your job and it brings clients. That's great. But it is not the end of your journey. You constantly need to improve your product and service, uncover what truly drives your product success and elevate your customer experience.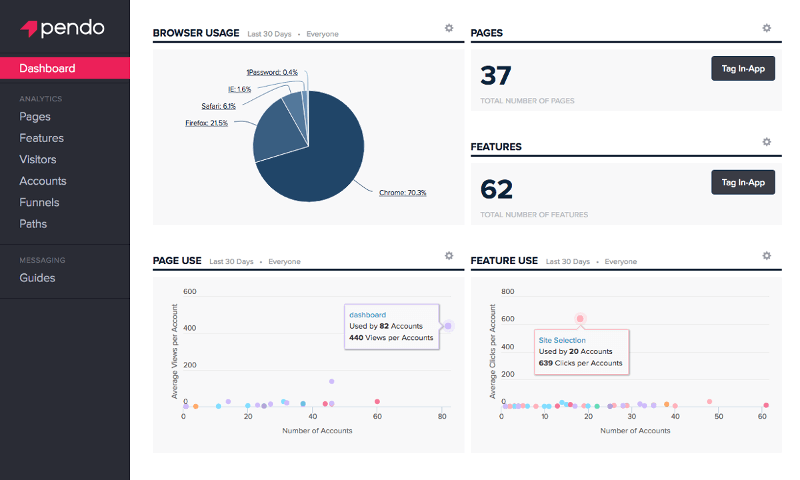 That's why you might need Pendo. That tool extends your product to capture user behavior, gather feedback, and guide users. Built by and for product people, Pendo provides a uniquely integrated interface that measures what users are doing, asks them why, and puts those insights directly into action in the product. Pendo doesn't impact security or performance and it is easy to use for people of all skill levels with no coding skills required.
Here you can see some Pendo's features:
No Coding

– After the installation, almost all of Pendo's capabilities can be used without any additional coding.

Retroactive Analysis –

Pendo collects every user action – all data since the moment it is installed. There is no need to tag specific pages or features ahead of time.

Built by and for Product Teams –

With Pendo, SaaS companies can analyze user behavior on company and customer level, and the individual visitor level.

Rich, Multidimensional Segmentation –

Pendo provides highly-detailed cohort definition and message or survey targeting. Users segments can be created based on demographic information from systems of record, specific in-app behavior, and even based on survey responses.
MeetEdgar – Double social media traffic
Almost all is set. But there's one thing left. I don't need to explain the importance of social media engagement. It's quite impossible to be there 24/7 and engage your audience literally day and night. It doesn't change the fact that you should!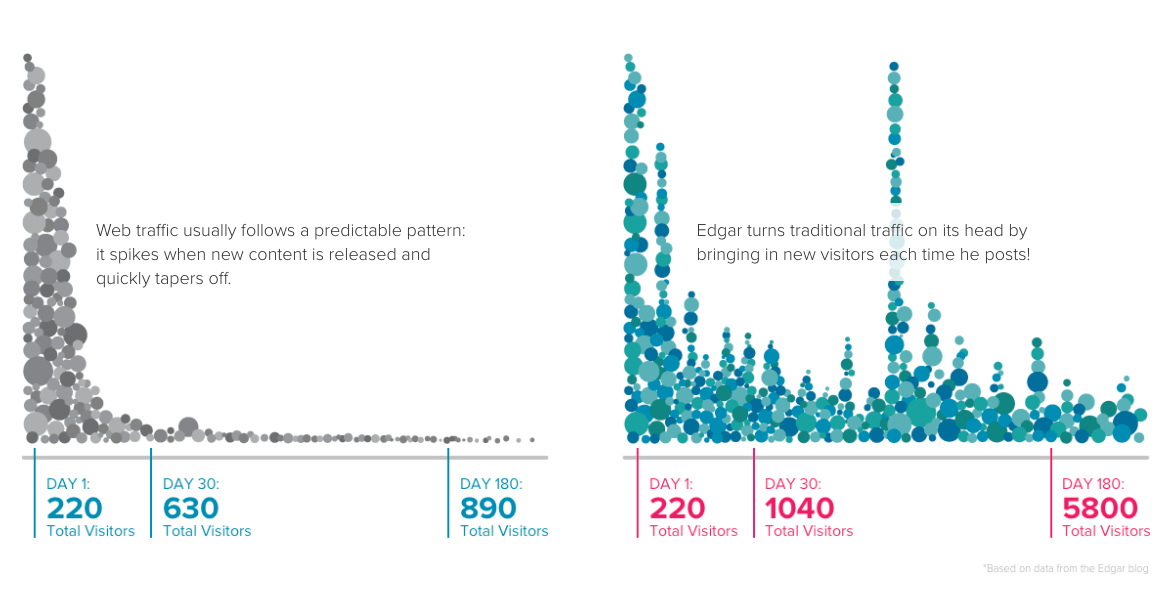 MeetEdgar is some kind of your time saver.
Unlike social media schedulers that throw away your updates after posting them, Edgar automatically builds an online library of every update you add, saving them even after they've been posted. That way, the tool can automatically share those updates again and again over time, and they get the chance to be seen by new people!
Slemma – Connect all your tools in one spot
To cut a long story short – Slemma links everything. It is a browser-based data visualization tool. As they label themselves – it is the next generation of business intelligence.
What it's all about?
Slemma lets you connect directly to shopping cart platforms, cloud services, and databases. Thanks to that, you can query and visualize any of the data you already have. You no longer need an internal analytics system to work with your data.
How it works and how it can help you?
Slemma connects directly to your data so your team can explore it using a user-friendly interface. It plugs directly into the databases and tools you already use. You will easily connect to all your data in minutes. Slemma will automatically refresh your dashboards so you always have your data when you need it. Slemma also provides visualization, which makes it easier to accelerate different data sources over common dimensions for powerful cross-source analysis. You can convert data into insights with Slemma.
Also, there are a couple of integrations, such as Google Drive, Dropbox, MySQL, PostgreSQL, Amazon Redshift and other databases.
How do you like your job now? Everything is way easier and more organized with proper applications. They were created to make your job more effective. With the same amount of work, they allow launching new projects with the speed of the French TGV train.
Also, you can start a free trial and try Brand24 out. It gives you the possibility to track in real time mentions about a given keyword across social media and the Internet. These mentions can be related to your business, competition, product, industry or whatever you prefer.
We create the lists of awesome tools so that you can be ahead of your competition. Use them effectively!