Beats by Apple? – Reactions Across Social Media to Beats Electronics Acquisition
May 14, 2014 ・ 5 min read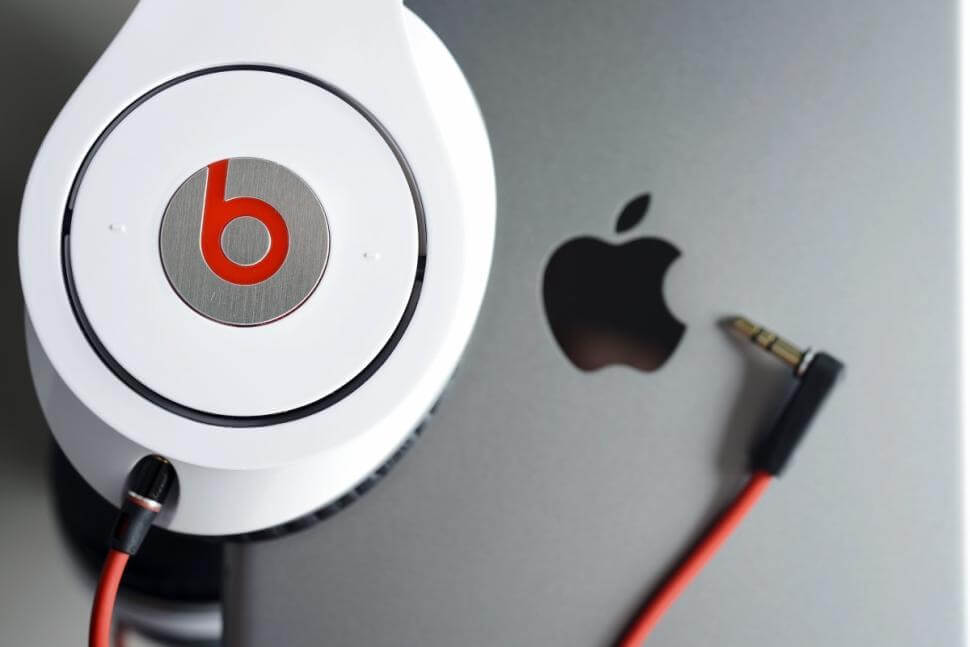 Just before the weekend exciting news went public. Apple acquired Beats Electronics – a pacemaker in high-end consumer headphones market for $3.2 billion. This tidy sum made Beats' co-founder Dr. Dre the "first billionaire in hip-hop", as he said in the video on the night after the deal. 48% of opinions regarding acquisition were positive, 42% negative. Apple was criticized for its lack of creativity.
The news aroused plenty of questions and uncertainties in media, ecpecially in digital ones. This article presents general mood in the Internet concerning Apple's adventurous move. We went through the social media in search for opinions about Beats Electronics acquisition. We examined the contents, sources of mentions, sentiment of opinions and what did we discovered? The long and short of it is that within 3 days 16,299 mentions related to Beats acquisition appeared in the Internet, the opinions were split nearly fifty-fifty and the most popular source of mentions was Twitter.
Results
The number of threads / mentions was obviously the greatest on the day of the official acquisition's announcement and in following days it went down substantially.

The most popular source of mentions was Twitter, which is still a crucial communication channel in social media in US.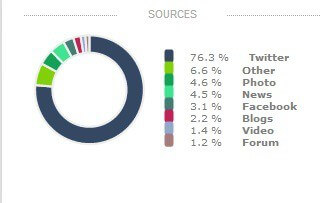 Sentiment of opinions:
Nearly half of the opinions in the analysis had positive sentiment and 42% were negative. However, ample number of social media users could not express their attitude to the news unambiguously and they had rather mixed feeling towards Beats Electronics acquisition.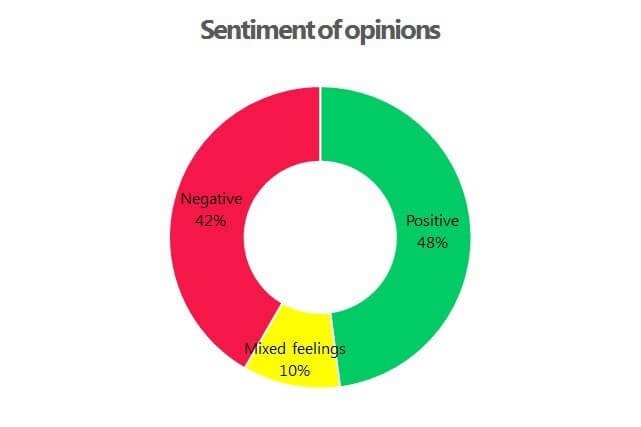 Even though, our analysts found plenty of positive opinions about the deal, those mentions usually refer to Dr. Dre, who was given an ovation for making a fortune on the deal. A significant number of people congratulated Beats' co-founder. However, Apple is not presented in such a good light. Internet users impute lack of creativiy to the company, which used to be know for developing new technologies and services on their own rather than purchasing complete products. The graph below presents the most frequent reasons of users' (dis)satisfaction.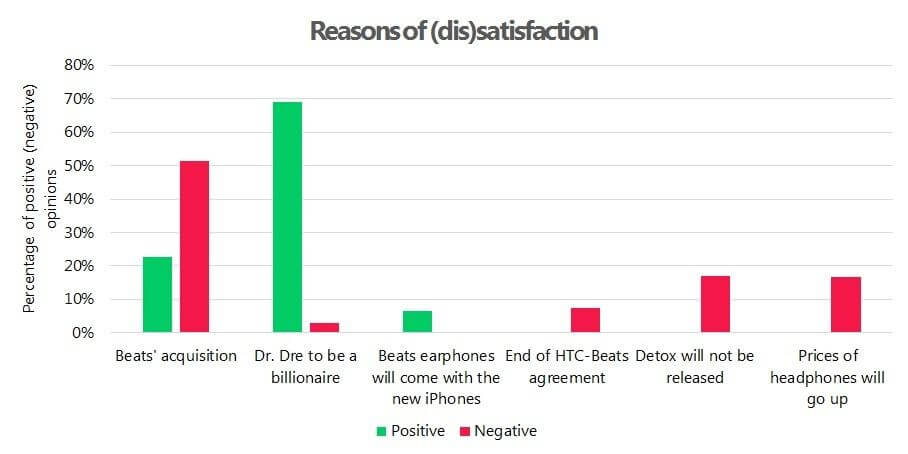 Sample mentions:
As we mentioned before, Apple got little appreciation for their move, however the company earned some recognition…
Apple is smart for buying Beats Electronics. #AppleBeats

— Vedran Askraba (@vedranask) May 9, 2014
Dr Dre Sells Beats Electronics to Apple for $3.2 Billion – 7daystheory: I'm really happy to hear about… http://t.co/cBJrlVluHL — Lois Grace-Rhys (@achelois_) May 10, 2014
However, they did not come up with anything innovative…
Apple's Beats acquisition is exciting but at the same time this is no "innovation" Apple is known for. #Apple #BeatsByApple #BeatsByDre

— TR (@absenceofnunchi) May 10, 2014
…so, it might have not been the best move…
what a horrible move by apple to buy beats by dre

— shayan ʕ•̫͡•ʔ (@iLoveLA) May 9, 2014
Apple buying Beats by Dre? Don't see it. Definitely a defensive move to keep someone from buying them. http://t.co/wp7aJY6BVP — Marcus Matthews (@blackgamedev) May 9, 2014
I think Apple acquiring beats by dre makes perfect sense and sticks to their core competency of selling overpriced equipment in markets whe…

— David Ferguson (@daveferguson68) May 10, 2014
…because the prices will probably increse…
Apple bought Beats by Dre. Get ready for the most overpriced headset ever. — Bry de Jesus (@BryDeJesus) May 10, 2014
…and a quality will deteriorate…
LOL beats by Dre got sold to Apple? They're gonna be even shittier now! Yay!!

— N (@BrownRetard) May 10, 2014
But others are satisfied with the deal…
So now that apple bought the beats by dre headphones, does this mean we get beats headphones with iphones instead of these crappy white ones — Carmen M. Torres (@iCarmenTorres) May 9, 2014
iPhone 6 + Beats by Dre (Beats by apple) in sept *Runs to bank & saves £650* — Erabu Wallace (@wallaceerabu) May 9, 2014
Yeah, why would Apple buy Beats by Dre? That would be pretty cool to have in a MacBook tho.. — Justin (@Mistaa_Tao) May 10, 2014
"@TrettaBush: So, I didn't know @Apple was trying to acquire @BeatsByDre. I love it! #GoDre #FinancialAffairs" — Viisha P. Souza (@PauahiSouza) May 9, 2014
…and are happy for Dr. Dre, who made a fortune…
I can't front I'm happy for Dr. Dre for getting $3 billion for his company Beats by Dre… Hard work and dedication at it's Finest — Anthony Johnson (@Anthony_Rumble) May 9, 2014
Apple bought beats by dre for 3.2 billion OMG! Dr dre first hip hop billionaire much respect #HardWorkPaysOff — IG:JSBUK (@JSBuk) May 9, 2014
…but not those who are waiting for Dr. Dre final studio album "Detox" to be released.
@drdre doesn't need #DETOX anymore. #BeatsByDre = #BeatsByApple

— Kae Grin (@KaeGrin) May 9, 2014
To be quite honest, I don't give a shit about Apple's purchase of Beats by Dre. Where the fuck is Detox? — Ben Dreyfuss (@bendreyfuss) May 9, 2014
The news about beats by dre yesterday was the nail in the coffin for detox!

— Michael Robertson (@MykeL_WCIP) May 10, 2014
Another question that was raised by social media users is if the company changes the brand's name…
So since Dr.Dre sold his "Beats by Dre" to apple does that mean the name is going to change to "Beats by Apple"?? — Travis B (@Numba1Swag) May 12, 2014
"@t_aku_: I wonder what Apple intends to do with the Beats by Dre?" Right? Are they gonna be called Beats by Apple now? ó_Ò

— Catherine. (@NessaBosman) May 11, 2014
"@OutOfLeftField_: Are Beats By Dre now known as Bapples?" Plz stop no — God (@LIGHTSKVNPRINCE) May 9, 2014
… and what will happen with HTC-Beats Electronics agreement…
Will @htc still have @beatsbydre??? Anyone???

— Katie Jardine ♎ (@KJar79) May 9, 2014
Conclusion
Social media users are, by and large, not satisfied with Beats Electronics' acquisition. Most of positive mentions relate to Dr. Dre and his personal success. On the other hand, Apple is criticized for its lack of creativity, which used to be the company's advantage over the competition. What is more, common topic of the Internet discussion concerning Beats' acquisition is the new brand's name and contract terms, which still remain unspecified.