Imagine there's a company which provides its users with a platform that brings together leading social media experts and influencers. The users can easily contact and engage in discussion and…
Hey, wait a minute! There's no need to imagine this.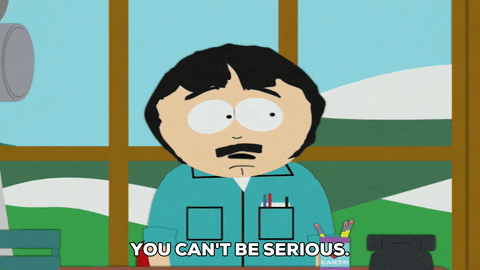 Actually, you can visit Brand24's Expert Hub and there you have it!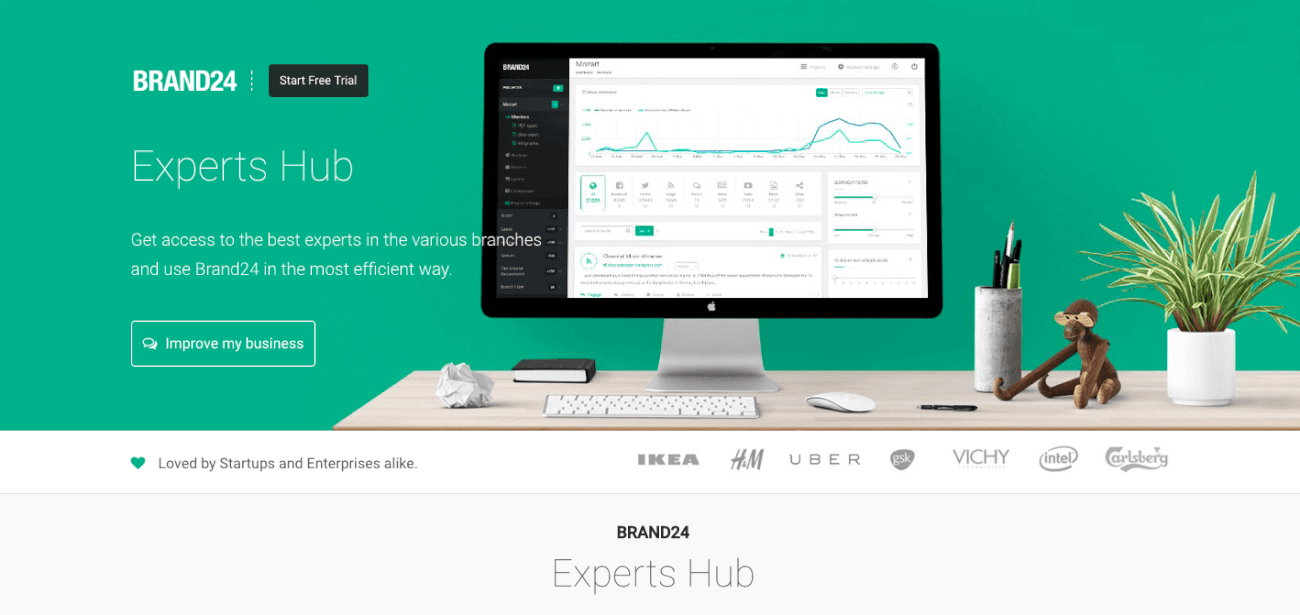 We've launched Brand24 Experts Hub to connect our users seeking advice with the industry experts who individually price their consultations.
Our users can benefit from years of experience, knowledge, and ups and downs of some of the most successful entrepreneurs in e-commerce.
They have an easy access to qualified and experienced industry professionals

All of them are in one place

It's super easy to connect with them
It's a Win-Win Situation
Let me explain it.
Brand24 Experts Hub has been designed to help our users. Since their good is of utter importance to us, we thought it would be awesome to connect them with industry experts. Luckily, they agreed and there are more to come.
On the other hand, our experts' involvement guarantees them exposure to a bigger audience which translates into various benefits, starting from financial profits, through increased web traffic, to increased awareness.
How cool is that?
How Does It Work?
Simply. It's all about connecting people.
It escalated really quickly and what's awesome is that our Expert Hub still growing. Right now, we have on board 62 industry experts ready to assist our users.
This cream of the crop consists of people of various qualifications. We have here CEOs, CTOs, COOs, C3POs, heads of marketing, content marketers and more!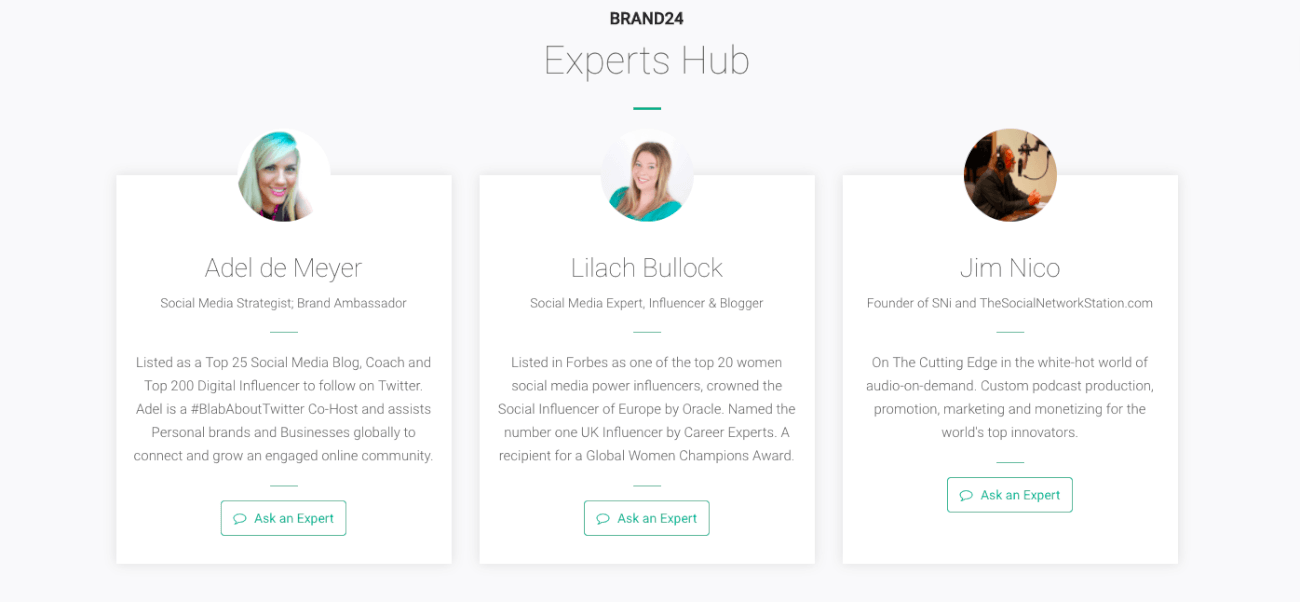 In fact, we gather so many professionals that you could build your business from A to Z with pieces of advice from our experts.
Thinking how to start off with a podcast? Here's Jim Nico who's been in the game for a long time. You want to become a social media rockstar? Adel de Meyer will be more than happy to help you take the stage.
Or Katyan Roach can help you get on track with your social!

Check Yourself Before You Wreck Yourself!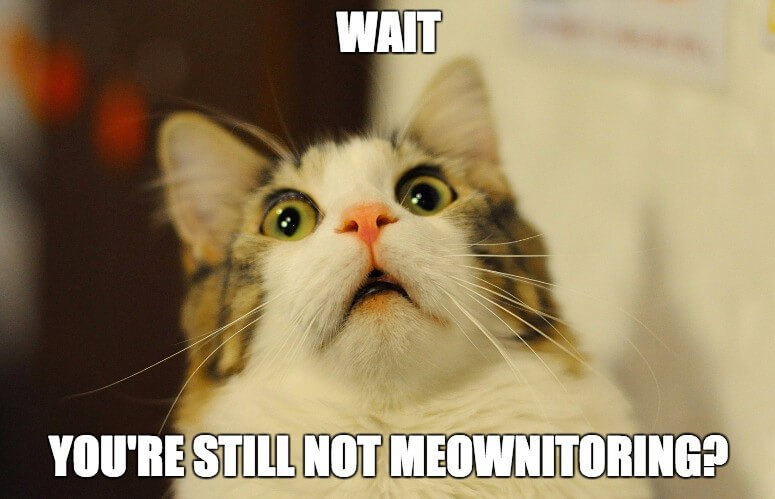 By the way, have you tried Brand24? We have a social listening tool that in real time gathers all mentions of the keywords of your choice from the Internet. The keywords can be related to your business, brand, industry, product, competition and more.
Here you can catch up on its application in, for example, social selling, brand management or research.
And here, if you feel like giving a try, you can sign up for a free 2-week trial.