RT @PhoneDesigner: #bendgate LEAKED: new iPhone Dali Edition! pic.twitter.com/8HARW1R4Rq

— St Austell Bay TIC (@StAustellTIC) September 26, 2014
#bendgate If you can't break your smartphone you're not trying hard enough. — Paul (@reflectivist) September 26, 2014
Brillant! #ImOooldAndIKnow RT @iGriever: Breaking: new Apple Executives Page #bendgate pic.twitter.com/CG68F1WqX6

— Arno (@ArnoBrn) September 26, 2014
#Bendgate LOL. #iPhone 6 $AAPL pic.twitter.com/2VkkEGFqQi — Veeru789 (@CVKedarnath) September 26, 2014
Now we finally know what the 'plus' in the iPhone 6 stands for. #BendGate

— Akshay Naravane (@SeedheSaadhe) September 26, 2014
Nice #iphone6 joke on @TheNextWeb#BendGate#applepic.twitter.com/IGfDAI6aKJ

— Stephen Mann (@stephenmann) September 26, 2014

Oh dear Apple, it's not all good news for #iphone6 users as brands jump onto #BendGate… http://t.co/cWkGucscZypic.twitter.com/6NGBl8MIZq

— The Media Octopus (@themediaoctopus) September 26, 2014

Will it bend? #BendGatehttp://t.co/AErWNkO3OKpic.twitter.com/dwabxeIwlq

— Göran Fröjdh (@frojdh) September 26, 2014
Just ordered my iPhone 6 Plus pants #bendgate pic.twitter.com/Pym7GYagQc

— Joe Seifi (@joeseifi) September 23, 2014
ROUNDUP: The Internet's hilarious reactions to #bendgate http://t.co/9UF2xBlE5U Image via @OmarMohsen04 pic.twitter.com/DHWPyLMVIT — The Next Web (@TheNextWeb) September 25, 2014
What's with the bent iPhone 6 and the sloppy iOS 8? Steve Jobs must be fuming looking at this mess right now.

— PK Built My Hotrod (@HABSMAKEMECRY) September 26, 2014
I hope the #iphone6 #BendGate issue helps to rid the world of hipster skinny jeans. That would Job's greatest gift to the world, ever. — Nick Disney (@ndisney) September 23, 2014
So jealous none of my Androids have magical bendability. Guess they were too cheap. 🙂 #bendgate

— Simon Cousins (@simon_cousins) September 24, 2014
iTaco. #BendGate http://t.co/hssIpCoGV7 pic.twitter.com/im0CaD6ejC — 9GAG (@9GAG) September 26, 2014
Brands trolling Apple
Apple's competitors and other brands as well did not miss the chance to take the advantage of BendGate affair. They used the bending iPhone image in clever ads, which engaged even more people. These photos are great examples of how to run successful online activities in a real-time marketing in order to increase your audience and gain new followers.
Samsung – Apple's competitor number 1 struck twice:
Curved. Not bent. #GALAXYNoteEdge pic.twitter.com/OTPIYlI07f

— Samsung Mobile (@SamsungMobile) September 25, 2014
RT Samsung Mobile USA has a new advertisement targeting the Apple iPhone 6 bending issue…. http://t.co/4OGcgvQrLO pic.twitter.com/RiGdFdAf0M — Trystan (@Trystan2k) September 25, 2014
However, other mobile devices producers also trolled Apple:
We like this one:
Designed to withstand the most demanding environments. Like your pockets. #HTCOneM8

— HTC USA (@HTCUSA) September 24, 2014
Our phone doesn't bend, it flexes…on purpose. #bendgate pic.twitter.com/d1DudxDQgf — LG USA Mobile (@LGUSAMobile) September 24, 2014
Not only brands of mobiles proved their creativity. Here are other examples of real-time marketing:
Dear Apple… #BendGate pic.twitter.com/XJ8zVEUog9

— Heineken NL (@Heineken_NL) September 25, 2014
We've only ever had curves in all the right places #bendgate pic.twitter.com/D7MD81VZli — Coca-Cola GB (@CocaCola_GB) September 25, 2014
Avoid #bendgate with our hidden security side pocket. Smart phone, meet the #SmartestKhakis ever made. pic.twitter.com/Eb2bvg6fcS

— Dockers (@Dockers) September 24, 2014
Bends rule! #bendgate #hyperbolicparabaloid pic.twitter.com/AlreYLQ6D1 — Pringles (@Pringles) September 25, 2014
The only curve your startup wants is growth #seedcamp #bendgate pic.twitter.com/vq7us2dQPS

— seedcamp (@seedcamp) September 25, 2014
We happen to think bending's underrated! #LenovoYoga #bendgate pic.twitter.com/cCP2hkkYO5 — Lenovo UK & Ireland (@lenovo_UKI) September 25, 2014
Curved by design > Bent out of shape #bendgate pic.twitter.com/Q0q3sSNa8Q

— LG Electronics (@LGUS) September 25, 2014
    And our favorite one:
We don't bend, we #break. #bendgate #iPhone6plus pic.twitter.com/uippCg4kCi — KITKAT (@KITKAT) September 24, 2014
So what else bends or #breaks? http://t.co/zx1Nf3CBy0#bendgate#iPhone6pluspic.twitter.com/tDtjE15Snc — KITKAT (@KITKAT) September 25, 2014
Sales drop
In the worst scenario Apple might loose a lot of fans and customers. This seems to be very likely outcome as already plenty of Internt users have written on their profiles that they are not going to buy iPhone 6 Plus anymore or even they cancelled their orders. Some even rerurn their already bought devices. What is more, Apple was forced to pull update of iOS 8.0.1 as after its introductions a lot of issues with the operating systems were reported. The future for iDevices does not seem bright and now it is all up to Apple and how it will handle the crisis. The company have already responded that iPhone 6 Plus went through rigorous testing and that only 9 people reported problems with devices. However, it might not be enought for such a huge wave of negative reations and mocking jokes about Apple. In this Forbes' article you can find out more about the possible outcomes for the company.
Just canceled my #iphone6 plus order after seeing the bending issue. smh #BendGatepic.twitter.com/Ajdy8myRwm

— Garrett Peek (@GKPGKP) September 24, 2014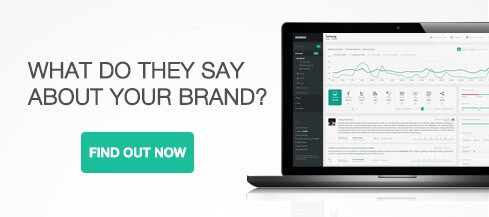 ---
---