CMO Insights with Karolina Kurcwald – Everything You Need to Know about Email Marketing
April 28, 2015 ・ 4 min read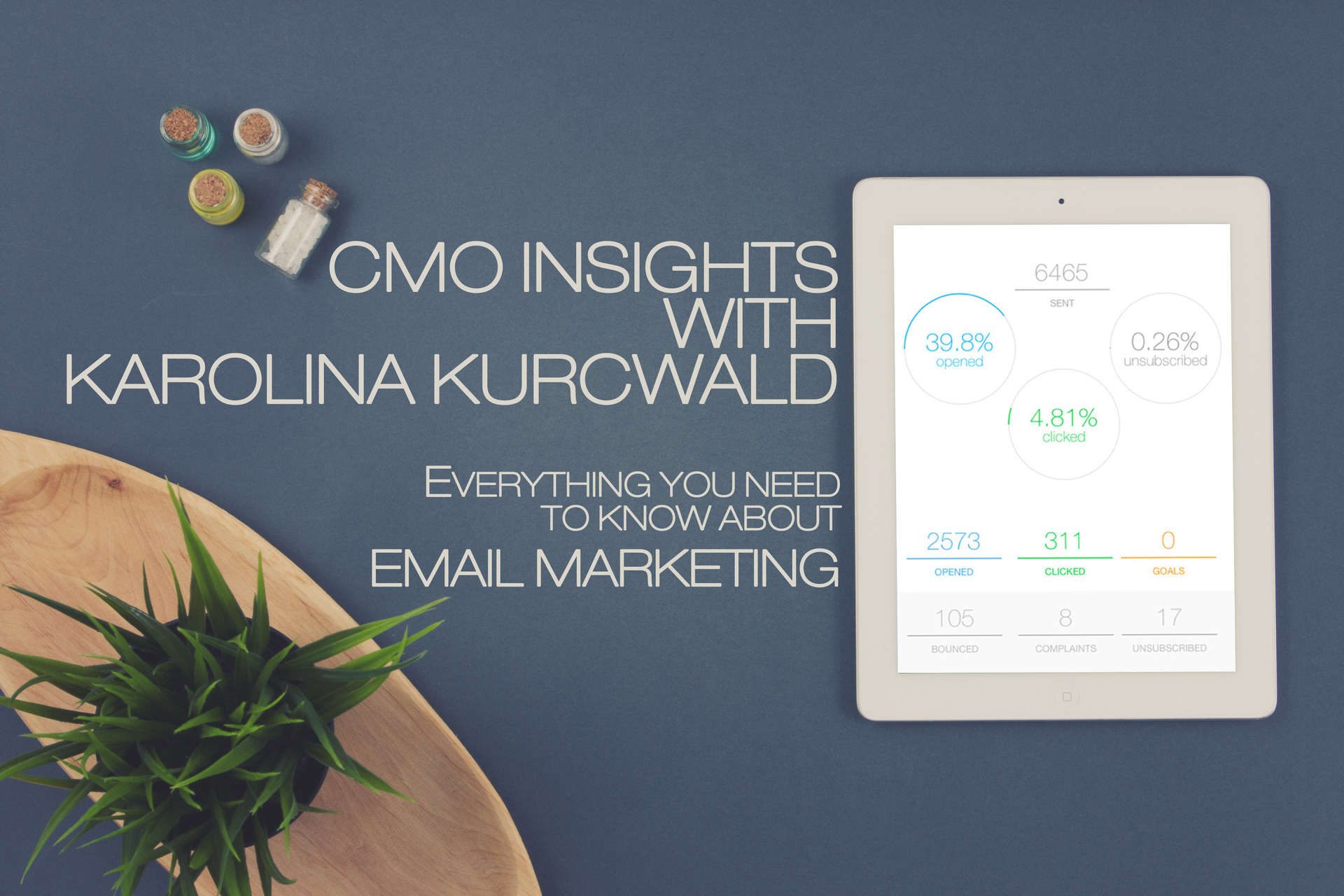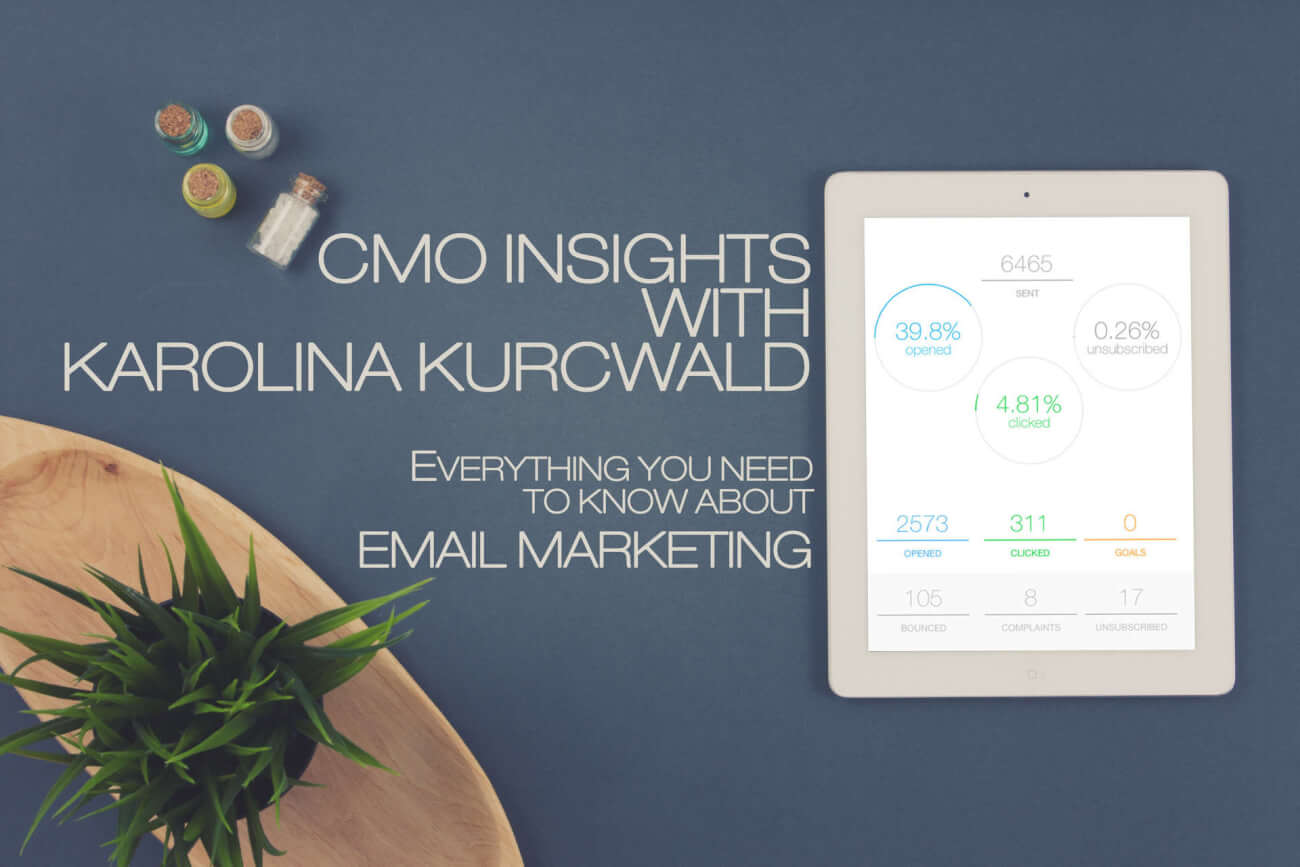 Karolina Kurcwald who is our next guest in CMO Instights works as Social Media and Content Marketing Manager for GetResponse. She is responsible for the communication on the brand's social channels and oversees the creation of educational materials on various areas of online marketing by GetResponse's content marketing experts. Today she will share her expertise on email marketing.
What is the best way to optimize newsletter forms on a blog to be effective, yet not irritating to a visitor?
The first thing to remember – and I think I'll say that a lot today – is to test different approaches and see what works best.
It's always a good idea to place your form somewhere your readers will easily find it. Make sure it doesn't get lost on your blog. Instead, make it pop out and grab your readers' attention.
Don't make it too complicated – only use as few fields as you need, and include a clear call to action to compel them to click.
And make sure you tell your readers what they'll gain when they subscribe. Even more importantly, deliver on that promise with high quality content they'll love.
What should the perfect newsletter message include? Is there any secret recipe?
I don't think there's just one recipe – there's probably as many as there are newsletter subscribers. The perfect email should really include relevant and personalized messages – so something that its audience actually expects and finds valuable. And this will differ across audiences, industries, etc.
What metrics should we consider when measuring effectiveness of email marketing?
There are some standard metrics such as open rates and click-through rates that are a must for each email marketer. Following them is essential to determine what works for your audience and what should be improved. You should also be looking at your subscribe and unsubscribe rates, bounce rates as well as conversions from your email marketing efforts. These you'll be able to find in your email marketing service provider's dashboard – and make it a habit to analyze them on a regular basis. (We have quite a few useful resources on email analytics GetResponse blog so feel free to check them out!)
But the key here is to act on these metrics – so, for example, if you're finding your open rates are too low, there are a few things to consider. Is the subject line compelling? Are you sending your emails to the right people? Is the from field address appropriate? If the unsubscribe rate is high, maybe your messages are not relevant to your audience? Or perhaps you're just sending too many (or too few) emails?
How often should we send newsletter? Should we stick to a regular schedule or rather send it occasionally? What strategy is the best and why?
Again, this is an individual thing and you should always look for what works best for you and your audience. A regular schedule is definitely good, as it helps create a long-term relationship with your subscribers. If you send only occasionally, there's a good chance your subscribers will simply forget about you. On the other hand, if you send too much, you risk irritating your subscribers and being sent to the junk folder.
So test the days and times as well as frequency of your mailings and follow the practices that prove the most effective in your business case. Whatever you do, though, don't overwhelm them with too many emails – that's almost never a good strategy (I'm saying "almost" because I'm pretty sure there will be at least one single case when it's actually desired. I might be wrong, though).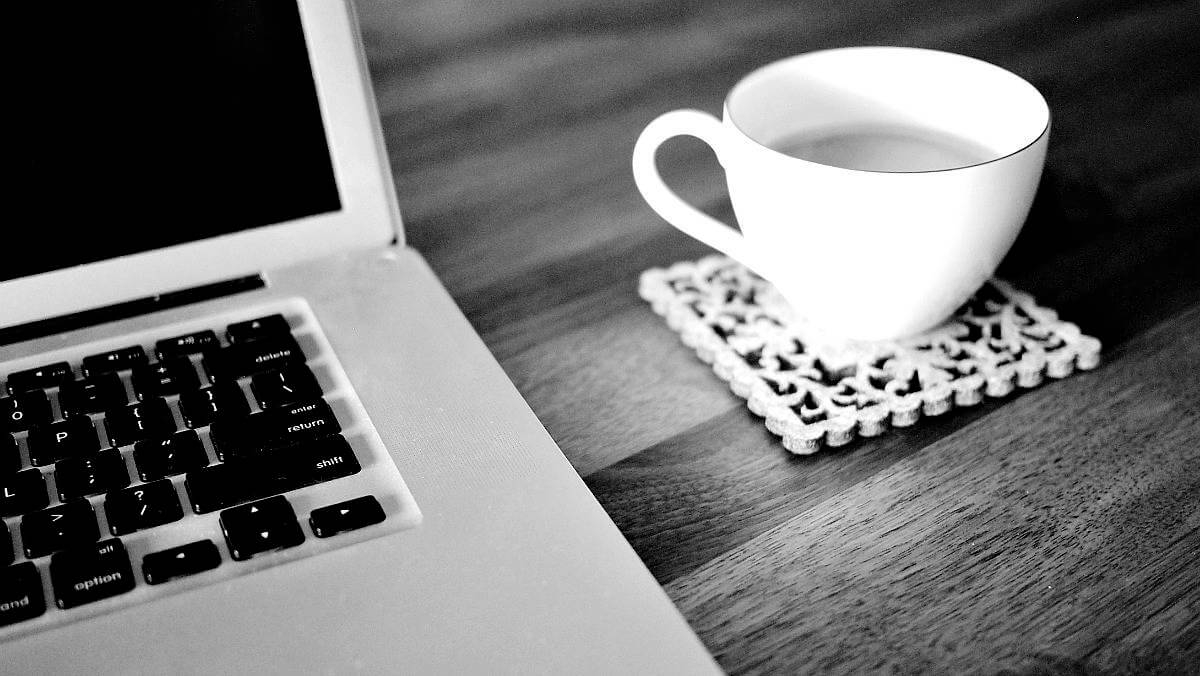 What are 3 biggest mistakes that marketers make in email marketing?
Hmm, that's a tough one – I could think of much more than just three, but these would be my top three:
1) Not getting to know their subscribers and sending all subscribers the same content.
2) Being to salesy in the emails and not providing any valuable content apart from the sales pitch.
3) Making it difficult for people to unsubscribe thinking it's a good list building strategy. It's not. (But it is a great way to increase your spam rate).
How to avoid our newsletter goes to SPAM folder or promotions tab?
First of all, it's important to realize that being in the Promotions tab is not a bad thing at all (and here's a post I wrote about this some time ago). What email marketers must understand is that today it is the subscriber who decides whether they want an email in their inbox or not. And if their inbox is reserved for personal emails only, why would they want a promotional newsletter in there? Of course, you can always ask them to move your newsletter to their inbox, or even instruct them how to do that, but honestly, there has to be a real value in your email following such a request. Otherwise, they'll move you back to the Promotions tab, anyway.
Now the SPAM folder is another matter. The first rule is (and I'll be repeating myself again) – be relevant. But there are a few other rules, such as:
Choose a reputable email service provider
Use a clear from field address that explains who you are
Avoid spammy phrases in subject lines and the body of your email. Also, don't be deceptive in the subject line – it should always match what your email's about.
Don't send emails that are all images – that will increase your email's SPAM score. Poor and corrupted HTML code will do the same. Always include a plain-text version of your email as well.
Always, always include an "Unsubscribe" link!
And again, I'll point you to GetResponse blog where we made a really cool infographic about it – hope it helps!
What is your recipe for successful email marketing? Leave us a comment!