How to Create The Perfect Call to Action
January 22, 2016 ・ 4 min read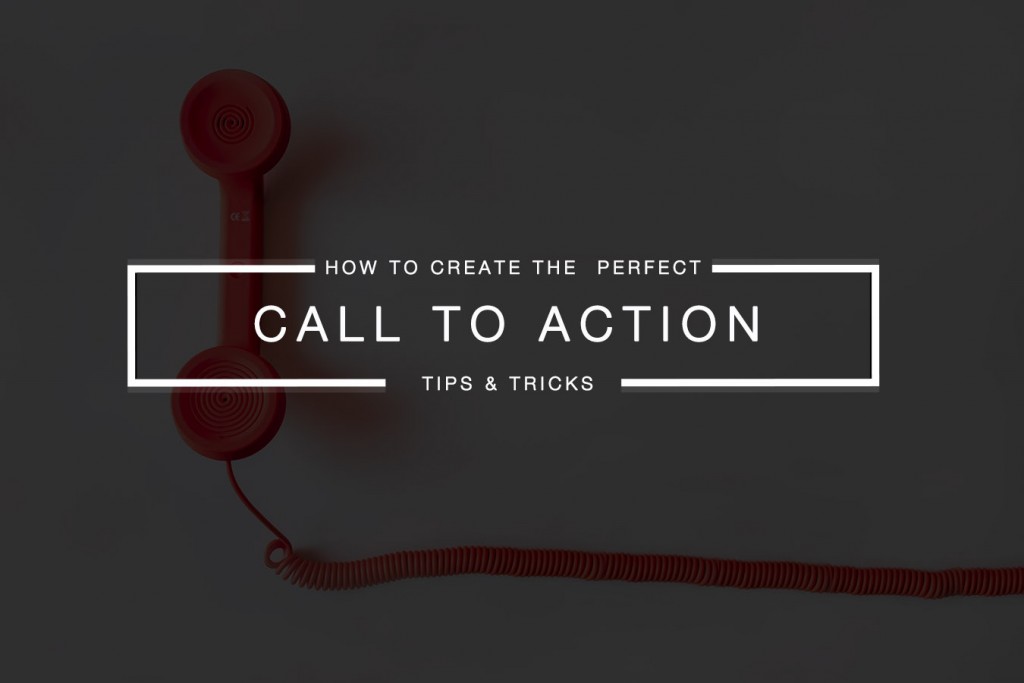 Does your website home page have a call to action? In other words, does it encourage your visitors to do something, besides only reading and simply leaving it? If it does, you can congratulate yourself as you are doing much better than 70% of B2B (business to business) websites. If it doesn't, or if your call to action trigger does not get you the desired results, invest a coffee break and learn how to create a perfect call to action that will change a bounce into a conversion.
What is a call to action?
A call to action (CTA) is an image or a line of text that encourages your visitors to take a specific and immediate action such as subscribe to an email newsletter, view a product demo, start a free trial, download an ebook, sign up for a webinar or take advantage of a special offer. A CTA is an essential part of inbound marketing and so-called permission marketing – as opposite to the traditional advertising methods often referred to as "interruptive". It is less interruptive because it aims to sell goods only when the prospects (your prospective customers) agree in advance to receive the marketing information by providing you with their email address.
What is a CTA main goal?
To put it simply, the main goal of a CTA is a click. In the essence, a CTA aims at attracting visitors and converting them into leads and later customers.
Types of CTAs
The type of CTA depends on where you are using it, what your product/service and your target market are. Typical CTAs are:
Buy now!
Send a Gift!
Click Here
Register here!
Open my account
Sign up!
Get Started
Not all call-to-action messages are equally effective. There are certain elements that a compelling CTA should include. Here is our checklist.
How to Create The Perfect Call to Action
Be specific. People need to know exactly what they can expect and what will happen when they click on a CTA. Make sure the benefits of clicking are clearly stated. This helps visitors to build trust and works as a differentiating factor for your brand. Here a great example of Kissmetrics, a customer analytics platform, that embraces this technique at its fullest.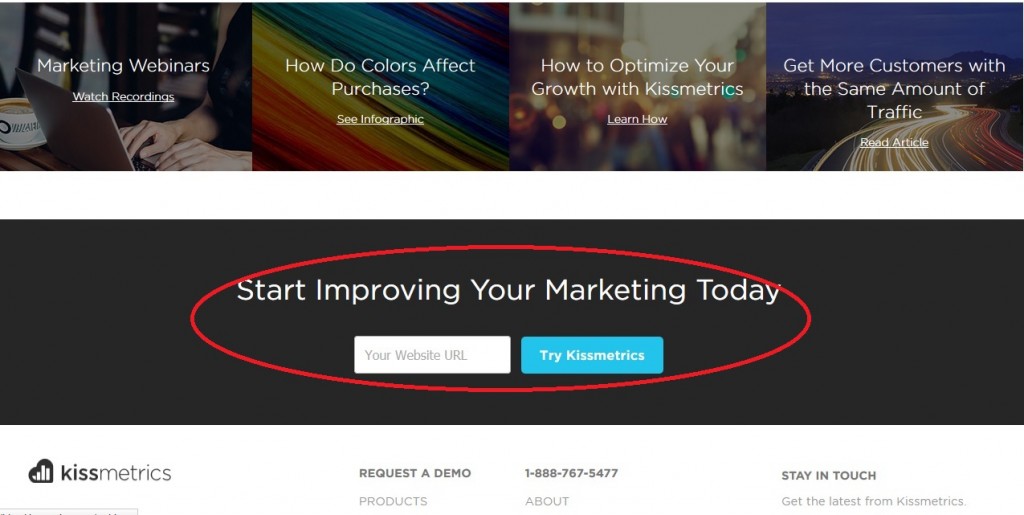 Solve a Problem
Some of the most effective CTAs appeals to the prospects' desire to solve a certain problem. Offer your audience a solution to their problem and they will not think twice before taking the desired action. Crazy Egg's messaging applies this rule and reinforces the value of their products in the context of a common online marketers' issue – a high bounce rate. Who would not like to know what is making their visitors leave?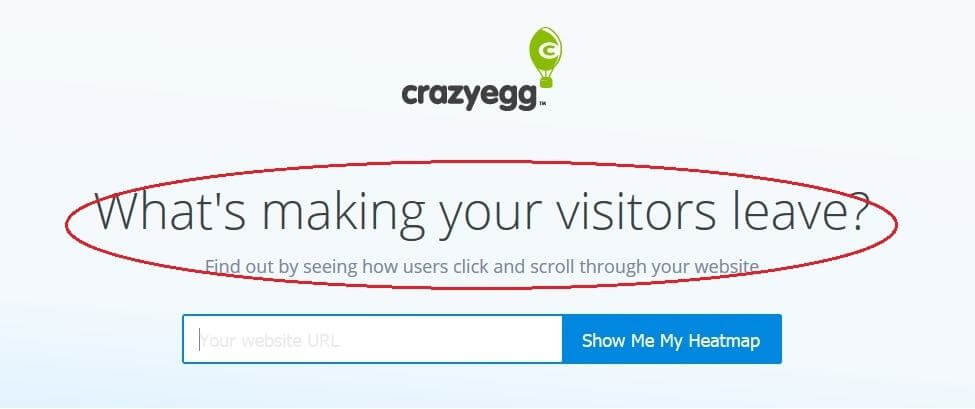 Make it Personal
A personalised CTA that includes words like "You/Your" or "Me/My" makes your message more persuasive. It highlights the fact that your product or service is designed specifically for this particular visitor. And as they come to your website with a specific need to be fulfilled it calls their attention and make them feel you care. Basically, they feel at your homepage like at home. The Crazy Egg example above demonstrates nicely this technique (look at the little blue button saying: "Show Me My Heatmap"), as does GoToMeeting, an online meetings brand.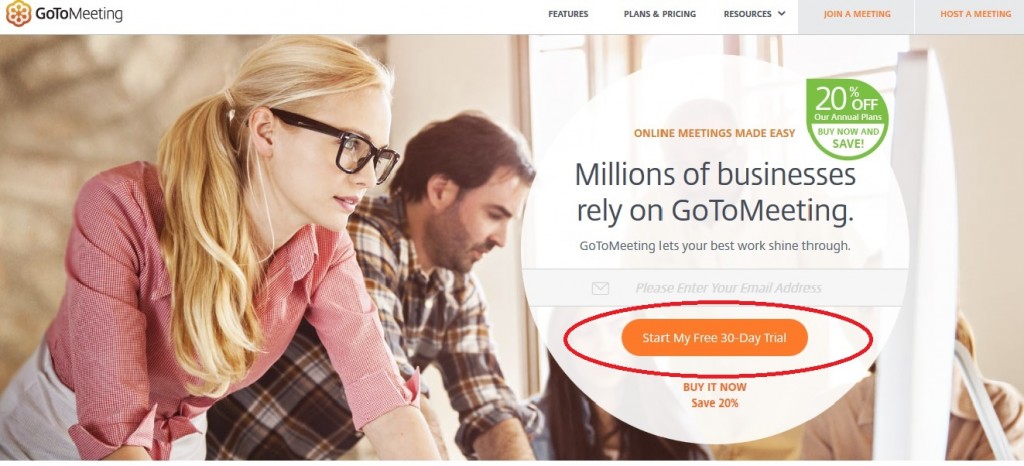 Speak Right Language
In order for your CTA to be compelling, you need to be at the same wavelength with your prospects. Use their language and they will feel understood and empowered to take action. Your CTA should also include action-oriented, second-person verbs such as "find, discover, get, start" as they catch people's attention, provide direction and guidelines (a visitor knows what to do next) and compel to perform a task. Take Manpacks, men's grooming brand, as an example. Except introducing an action-oriented verb "get started", they also speak the language of people they want to reach – men. Not only does the messaging name all the products you can expect to find on the website – "men's underwear, socks, razors and condoms", but also underlines that by clicking the CTA button you are joining a powerful group of other 1000's men. I, personally, would not resist if I were a man.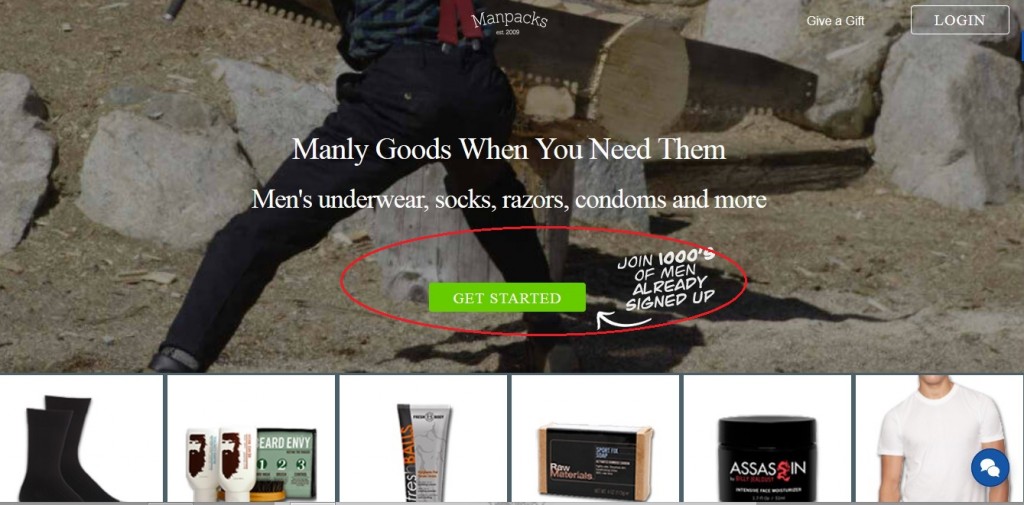 Create a Sense of Urgency
Great CTAs create a sense of urgency or/and limited possibilities that you need to act upon immediatelly. One way to do that is to add time-sensitive words like "now", "today" "before", "ends" to your CTA button. Here is how CloudFlare, the web performance and security brand, mastered this technique. Not only does the CTA create a sense an urgency for a visitor to sign up, but also it highlights the fact that you will wait for your benefits no longer than 5 minutes. Well done.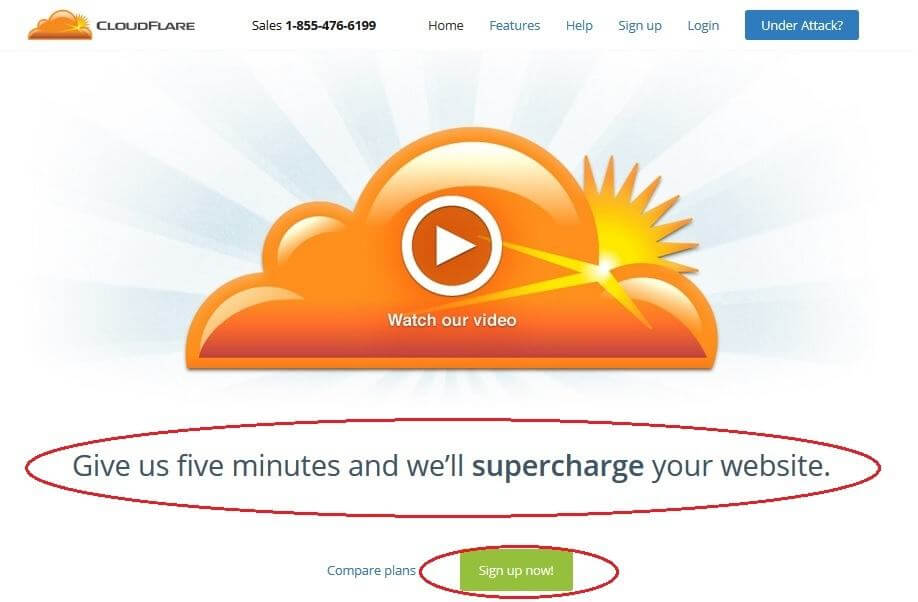 Make it Bold
A CTA should pop from the rest of your website design to make it easy for a visitor to notice. It should use contrasting colours and appear large enough not to be missed. An effective CTA design includes also a healthy chunk of white/plain space surrounding it. Besides the button itself, you should also consider the background colour, surrounding images and texts. Here is how Udemy, an online education brand, proves they know what an effective CTA design is.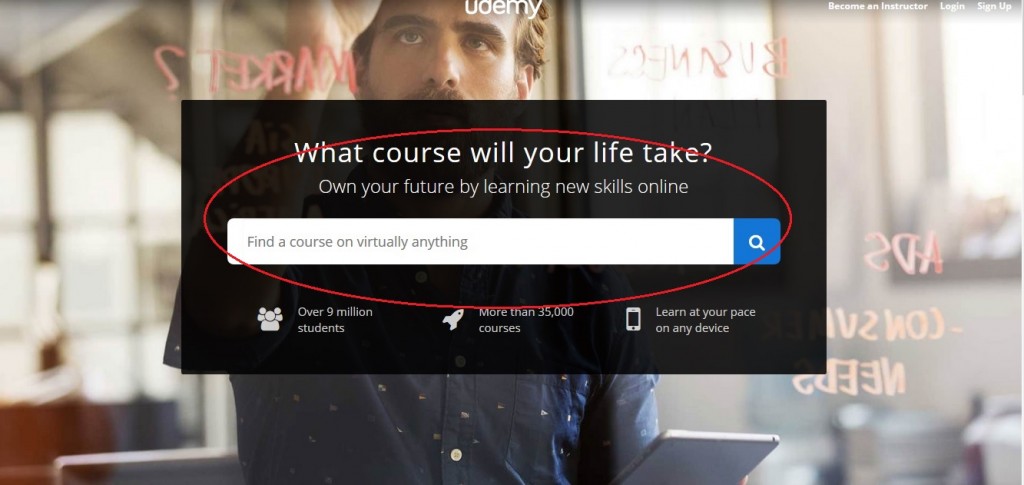 These are the fundamentals of CTAs. What would you add to the list? Leave us a comment!