A Tribute to David Bowie. Musicians, Celebs and World Leaders React on Social Media
January 11, 2016 ・ 3 min read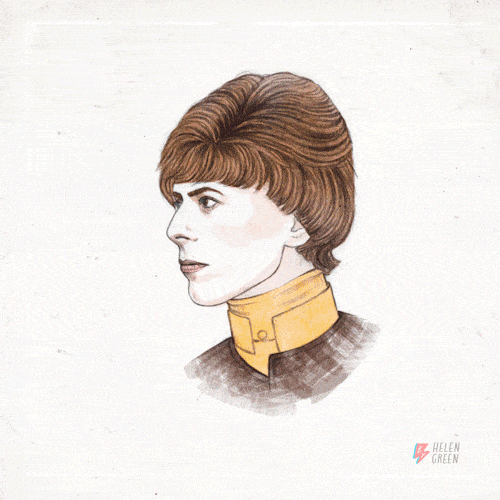 After more than five decades of innovation, during which he revolutionized music and the whole pop culture scene, David Bowie passed away last night at the age of 69.
"David Bowie died peacefully today surrounded by his family after a courageous 18-month battle with cancer. While many of you will share in this loss, we ask that you respect the family's privacy during their time of grief", read the statement on the artist's official social media accounts.
A true legend and an icon, a pioneer, a multi-talented artist and, with no doubts, one of the most influential figures of the 20th century. Challenging and breaking traditional codes of the contemporary music he made a historic impact on its evolution. We pay tribute, bringing the reactions of his Fans, Musicians, Celebrities and World Leaders shared on social media.
Madonna was one of the many artists how who took to social media to share her admiration and sadness for the loss of the great Bowie.
Among the other artists and celebrities were David Beckham, Pharrell Williams, Iggy Pop, Diane Warren, Linda Perry, Kanye West, Russel Crow to name a few.
"We are all Bowie's children. He inspired us and changed our lives. Love, gratitude and respect always for him and his work. Our truest condolences and sympathy to his family. Neil and Chris x"
Also, the word leaders remembered the legend.
Tributes to the British rocker have been rolling worldwide from the The Vatican to the International Space Station. The Vatican's culture minister paid tribute to Bowie by tweeting 'Space Oddity' lyrics.
British astronaut Tim Peake paid his homage to the 'Starman' tweeting from International Space Station.
Fans keep sharing on social media David Bowie's favourite lyrics and images.
We join The Great David Bowie's Fans sanding the deepest and the most sincere words of condolences to his Family and the loved ones.