Google+ is the brainchild of Google. It might not seem like a big deal compared to Facebook and Twitter, but Google+ has 300 million active monthly users. To put that into perspective, Twitter has just 230 million users.
Used intelligently, Google+ can provide plentiful opportunities for enhancing your website's SEO. By creating an SEO-optimized profile that links to your website, sharing regular, well-written content and using rich snippets, Google+ can become a valuable source of customers for your business.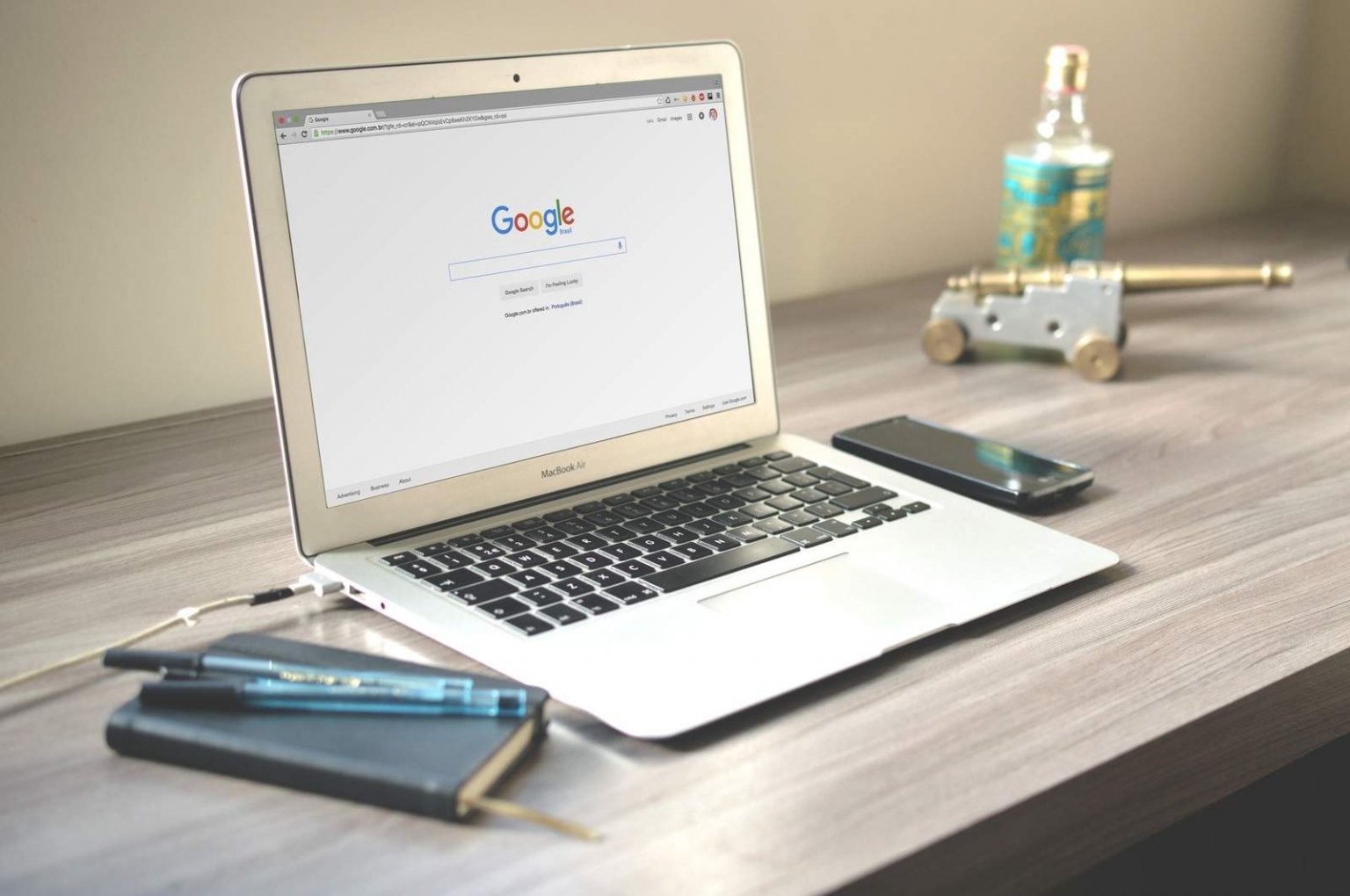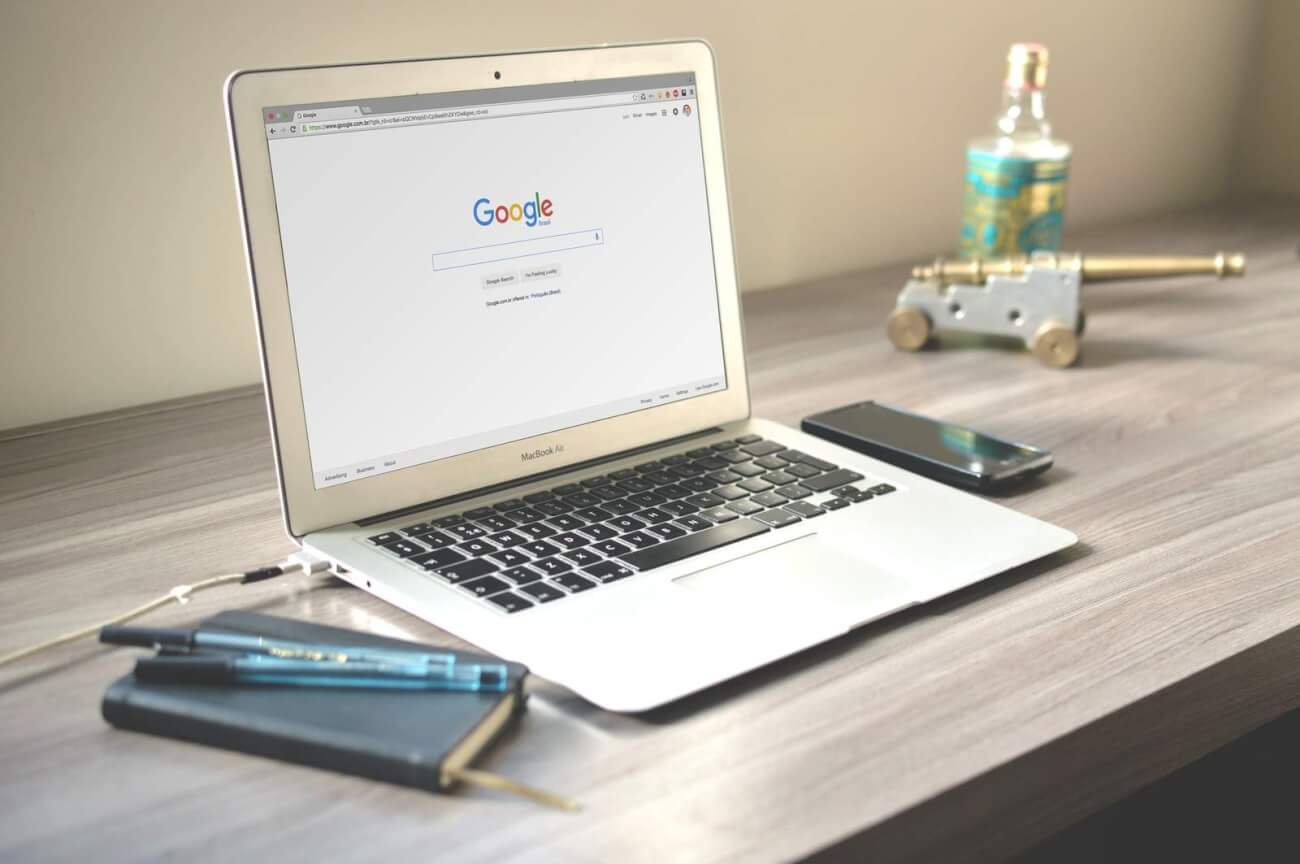 Drive Traffic Through Posting Regular Content
The most effective way to gain value from Google+ is to publish good content regularly. Sharing your content to Google+ means that Google will index your content faster and this in turns gives you a better chance of being discovered on search results.
Indexing Content: You should publish content from your on-site blog to Google+, as well as updates that you publish onto your other social media channels. Google+ content is indexed by Google like any other web page and will appear as a separate result in the search results.
Google+ Posts from Connections: If you search for content related to anyone in your own Google+ connections, then Google+ will show their content in the search results. For example, let's say I search for my colleague "Dale Davies" (Head of SEO at Exposure Ninja). Dale is my connection on Google+ and the search results show me two results pulled from Dale's Google+ profile on page one:

Visuals: Keep in mind the accompanying image when posting content on Google+. Articles with strong images attract 94% more views. Don't let your posts fall into obscurity by ignoring visuals. Eye-catching, original images will ensure your Google+ posts reel in the clicks.
Tags: Tagging your Google+ posts with relevant hashtags is crucial for building a relevant audience. It means more of the right people can find your posts, and that means more potential clicks to your website.
A Note on Links: Google+ no longer offers do-follow links to its users. Links from your Google+ posts to your business' website won't deliver a direct SEO benefit from the nofollow link, but that's not to say they're useless. Click-through traffic and brand exposure are still vital cogs in the online marketing machine. If you put out enough informative, engaging content, people will want to find out more about you, thereby increasing your referral traffic.
Google My Business and Google+ Profiles
For businesses with brick and mortar stores, set up a Google My Business Page instead of a Google+ profile. A Google+ page will automatically be set up and attached to your Google My Business dashboard.
Filling in your business details on Google My Business will tell Google — and your target audience — what you do, how to find you on Maps and when you're open. The Google+ page is where you can post content and updates and engage with users.
Create an SEO-Optimized Google+ Profile
Meta Description: Edit your meta description and tagline to include your target keywords. Just like proper tagging, an accurate meta description helps the right people to find your profile page. Effective meta descriptions can also encourage click-throughs to your website.
Branded URL: Once your Google+ profile has been up for 30 days and you have 10 or more followers, you can secure a custom URL. A branded URL makes you easier to discover.
Monitor Your Content
Google+ is a good place to promote your content across numerous community groups which will generate even more traffic on your website. To keep track of your content shares, you can use a social media monitoring tool like Brand24. It's good to know who shares your content as it builds the picture of your audience you can target later on.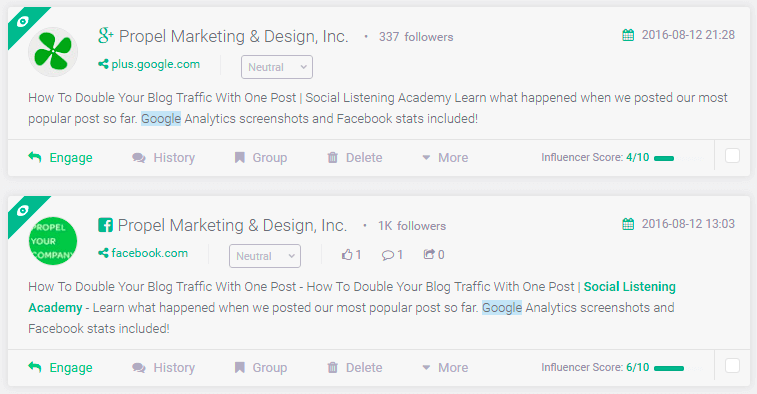 Start monitoring your content with Brand24 and see who interacts with it.
Link Your Google+ Page to Your Website
As with any other social media platform you're using, you should link your Google+ page and your website. Not only does this make it easier for customers to realize these both refer to the same company, but linking your Google+ profile to your website signals this to Google too. The popularity of your Google+ page could have a positive effect on your website's position in search results.
Star Ratings on Branded Local Searches
Local businesses with brick-and-mortar locations — whether that's a restaurant, dentist, law firm or any other business — can benefit from achieving star ratings. Star ratings are super important because they are highly visible and allow your website to jump up to the top of Google's search results to be listed under the Google Maps view.
Here's how these star ratings appear on a local search for "restaurants in San Diego":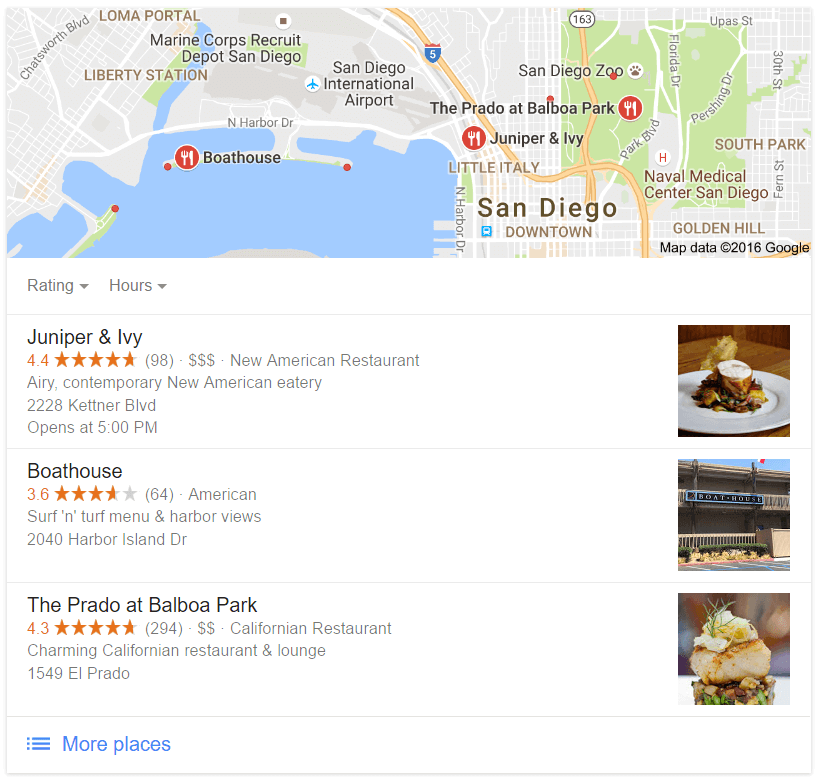 To gain a star rating in branded local searches, you need to get customers to add reviews on your Google+ page. Your business needs at least 5 reviews on Google+ before it shows a star rating, though this figure is not fixed and is subject to updates by Google.
eCommerce businesses can also add an organic review markup code to their product pages in order to pull up the star review under product pages on search results. After selling a product via an eCommerce website, a follow-up email asking that customer to review them with a link to their Google+ page can be a great way to encourage reviews.
Star ratings can also be gained on paid search. Third party review websites such Trust Pilot as are used by Google to determine a star rating. You will need at least 30 reviews and an average rating of 3.5 or higher for this to show up on your paid ads.
Since Google's Possum update, local search results have begun to fluctuate. Now Google search results will vary more based on slight keyword variations and on the searcher's location. This may affect your website's ability to be listed in the local 3-pack under the Google Map. Search results will be tailored towards specific locations of users and may show a larger map view depending on how far outside of city boundaries they are located.
Google+ and Your Website's SEO
As Google's search algorithms update and evolve, so too does how Google+ operates and how it can be used to benefit your website's SEO. Keeping abreast of algorithm updates and changes to Google+ is an important factor in determining the success of your SEO campaign. Stay ahead of your competitors and improve your website's SEO with a well-optimised and engaging Google+ profile
About the Author: Charlie Marchant is Head of Digital PR at Exposure Ninja, an innovative, remote-working digital agency. With three years industry experience, Charlie is an expert on online marketing strategies including Google+.