Working hard on growing your business on Instagram in 2018? If so, social media monitoring and analytics might be of a huge help here. In this post, I'll explain how to use the potential of Brand24 to grow your business on Instagram.
Without a shadow of doubt, Instagram is a marketing tool. According to Instagram internal data, there are over 25 million companies. Since you're here, you must have already recognized your opportunity there. I'll cover a few areas social media monitoring and analytics will help you:
Trending hashtags for your business
Increasing engagement
Why social media monitoring and analytics?
Tools like Brand24 apart from collecting all online mentions of predefined keywords offer also analytics. The combination of these two can be used in customer service, managing brand reputation, finding customer insights, acquiring customer feedback, hashtag analytics or measuring the performance of your marketing efforts.
Let's begin.
---
Trending hashtags
Trending hashtags super important to growing your business on Instagram – they boost your discoverability there.
This video shares some great tips on how to find the best (trending) hashtags to grow your Instagram account:
You can find top 100 trending hashtags for any hashtags you want. Here's how to do it.
Set up a project
While logged in, create a new project to monitor your branded hashtag or hashtags.

---

If you don't have an account yet, create one for free

---

In the project creation wizard, enter your branded hashtag(s). At Brand24, we simply use #brand24.

Then, click More settings and go to Sources tab.
In there, tick Instagram and click Save.

That's exactly what you needed – now it's time to discover Instagram hashtags to grow your business there.
100 trending hashtags
To see 100 trending hashtags for your hashtag:
Go to the Analysis tab – it's located in the panel, at the left hand side.


Scroll down to Trending hashtags.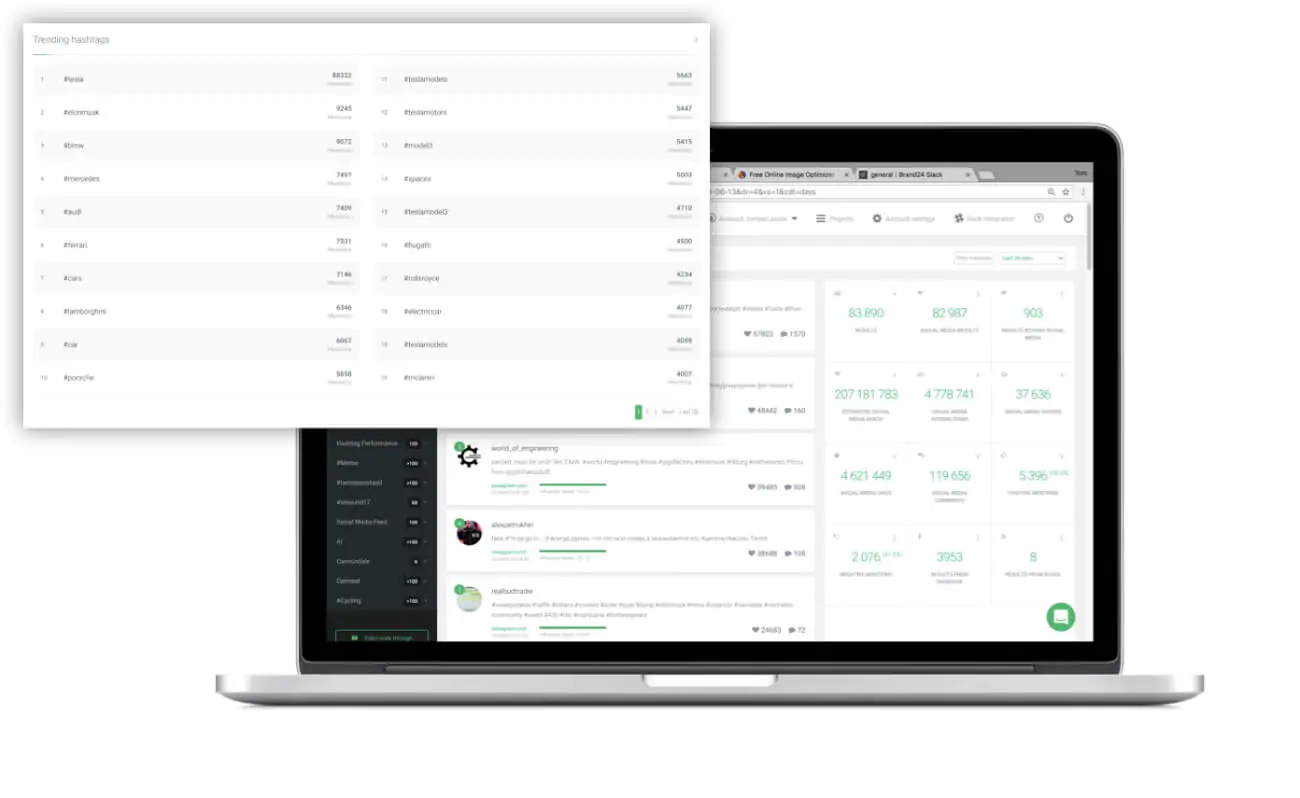 There you go! Trending hashtags are sorted according to popularity.
Keeping your hashtags trending will help you reach wider audience, get more followers and likes,
---
Engagement
Over 68% of consumers appreciate brands that drive engagement, are open to conversation or answer questions. Engagement is one of the fundamental metrics in social media.
It's even more important on Instagram – most recent algorithm changes put an emphasis on engagement. In other words, Instagram's algorithm favors businesses that drive engagement.
Engagement on Instagram happens on two levels:
On the business profile: likes and comments under an Instagram post
In Insta Stories: Instagram's algorithm takes into account also the engagement happening in Insta Stories.
But there's more.
Using social media monitoring tool such as Brand24 you're able to identify Instagram posts related to your industry or niche. You should engage them not only to show authority in your field but also to show consumers your company is responsive.
User-generated content
A great way to leverage engagement is to encourage your audience to generate content. It's a great way both to animate both existing and new audience.
User-generated content turns your customers and audience into your brand advocates. Completely free of costs.
A good way to display user-generated content is to embed Live Customer Testimonials from Brand24 – displaying user-generated content is a solid social proof.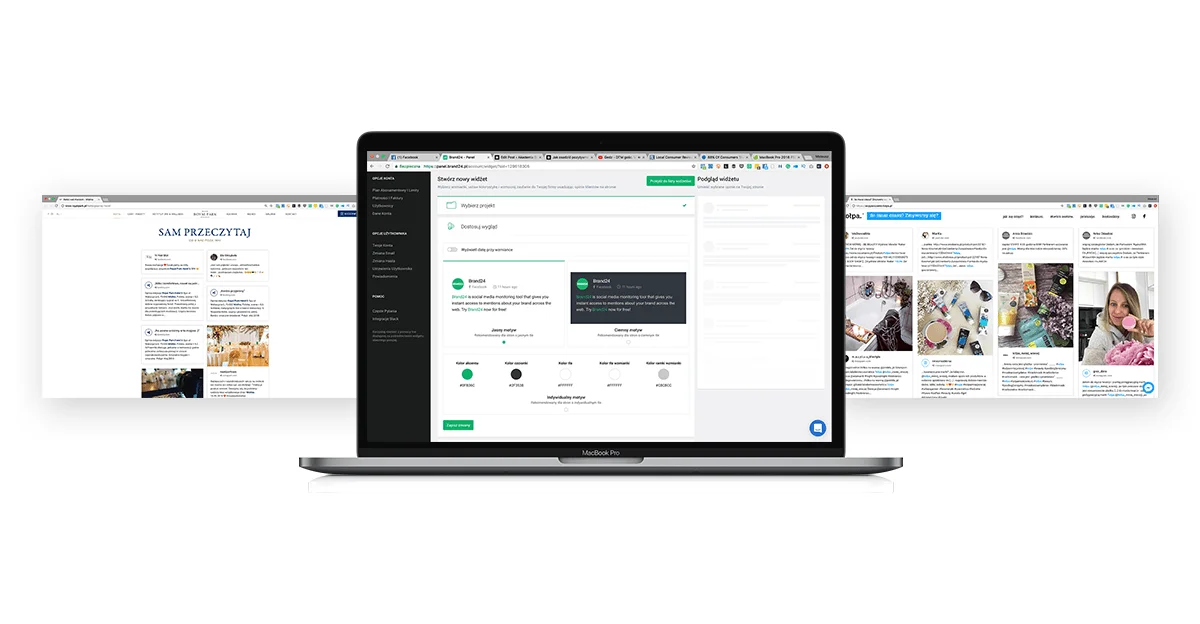 Live Customer Testimonials
Live Customer Testimonials is a clickable social feed of pre moderated social media content – its viewers can click on every single post an go to the source page, for example, Instagram.
Using this feature, you can easily display hashtagged content from your followers and audience, for example, results of a hashtag campaign or contest.
Here's how to set your your feed:
Log into Brand24 and create a new project.


---

If you don't have an account yet, create one for free

---

Enter your campaign or contest hashtag.
Click Save
Now you need to set up your widget.
Inside your newly-created project, go the menu bar on the left.


Click Create a widget.
Under Order, choose Latest mentions, and under Groups, choose No group – all mentions.
Then you adjust the look of your feed – font color, background color, accent color, etc.
Save changes and Brand24 will generate an embeddable code – copy the code and paste it into the source code of your page.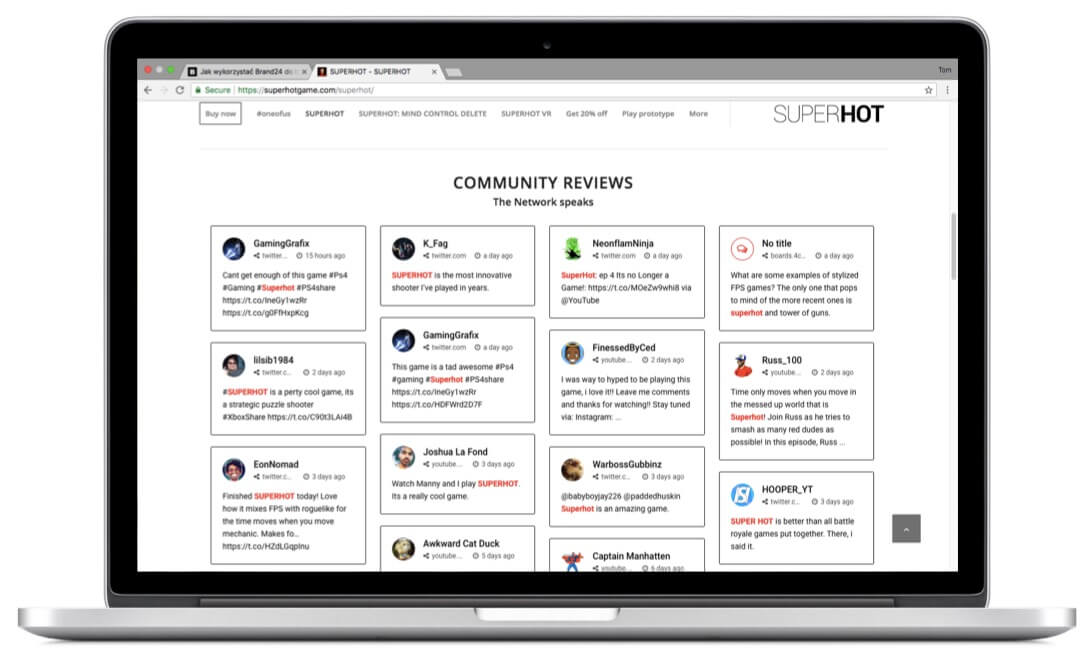 ---
Conclusion
Social media monitoring tools like Brand24 are super useful as they combine numerous features. When it comes to growing your business on Instagram, you can use Brand24's trending hashtags and Live Customer Testimonials to display user-generated content.
---
---