Social media are not only about social networking, connecting with new acquaintances and sharing cat videos or significant life events.
As consumers spend more and more time in social media, it simultaneously becomes a more significant sphere of life. It's potential is now recognized by brands, journalists, politicians, celebrities, and influencers.
In social media, one can see what people like, what are the new features of Instagram, who's become a new Internet meme, what tech's gaining positive reviews and what's popular in a given niche.
It defines what's cool, buzzing and trending.
The Business Side of Trends
People strive to stay up to date with the latest trends as it's also vital for their business. These might be trends related to an industry, product, design, content or basically anything. Staying on top of trends is a great way to gain an edge. Spotting new trends before your competition puts you a couple of steps ahead of the competition.
How to Do It?
One of the most effective ways to monitor social media trends involves following specific influencers.
What's great about social media is that you can easily reach influencers and industry experts. After all, they hang out in the same place you do. You just open your Messenger app, type in an influencer's name and you're good to go. By the way, check some quotes on social media from 10 most popular influencers.
Influencers are always up to date with their niche, therefore they are the most reliable source of trends, plus they're usually open to a debate with also provides additional value.
The most efficient way to follow your influencers is to track them via a social listening tool like ours.
The thing is simple: you sign up for a social listening tool and set-up a project following mentions related to the influencers from your niche.
In fact, you can try Brand24 right now in a free 2-week trial.
Is There Any Other Way?
You can always set a bunch of notifications on Twitter and Facebook when your influencers post something new, however, there's a bad side of it.
Controlling a couple of sources can be overwhelming, time-consuming and, all in all, ineffective.
A social listening tool monitors your influencers in real time, so you can have a quick look anytime you want without being disturbed. Also, you receive periodical reports which make reviewing the results much easier and comfortable.
Do-It-Yourself
Since we're both dealing here with text, let's try to follow influencers in content marketing. Some of the biggest names include Joe Pulizzi, Neil Patel and Sujan Patel.
Now, let's see how it's done in Brand24.
You can set up an account for a 2-week trial period here.
In the dashboard, you click Add a new project.

Then you choose Topic

Type in the name of your influencer and click Get mentions.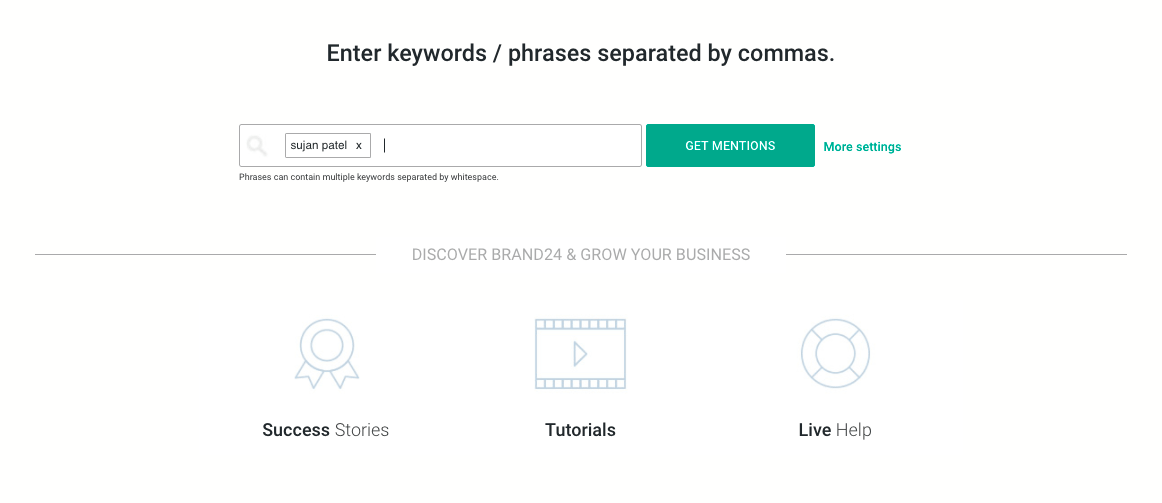 Now you're in a dashboard which fills up with the most recent mentions of your keywords.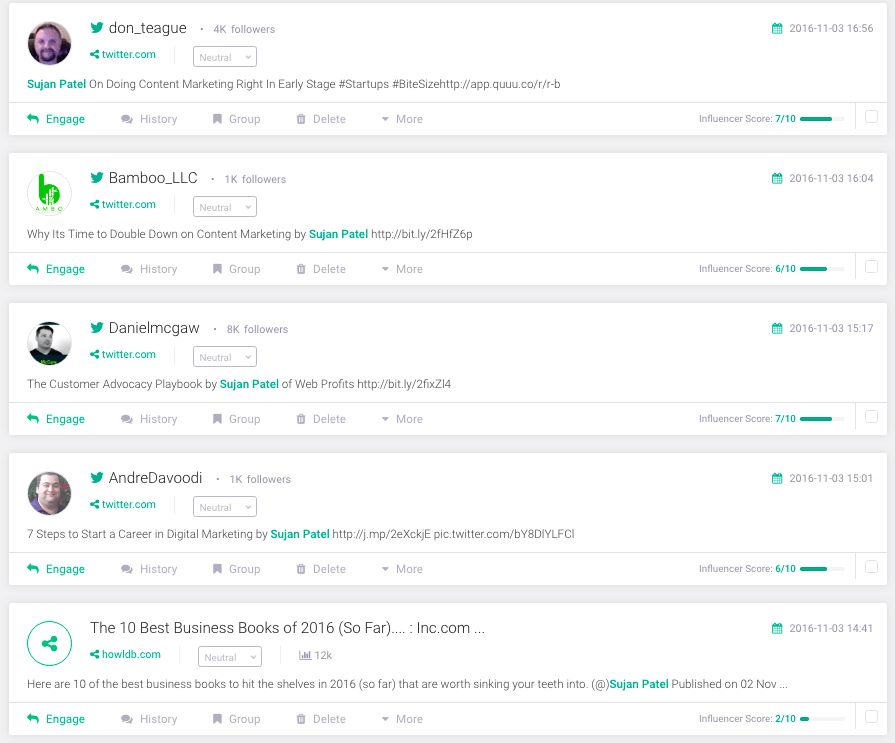 To make your results more specific, you can set additional filters, for example, Influencer Score, Number of Visits and more which are to the right of the dashboard.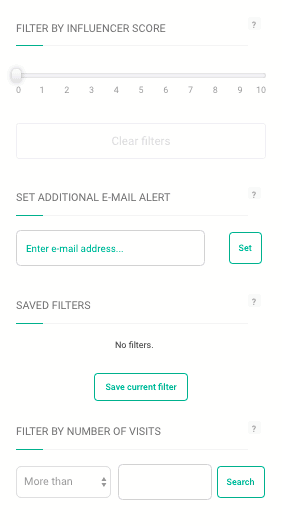 However, if you want to make your results even more specific, you can add more keywords do your project in Project settings.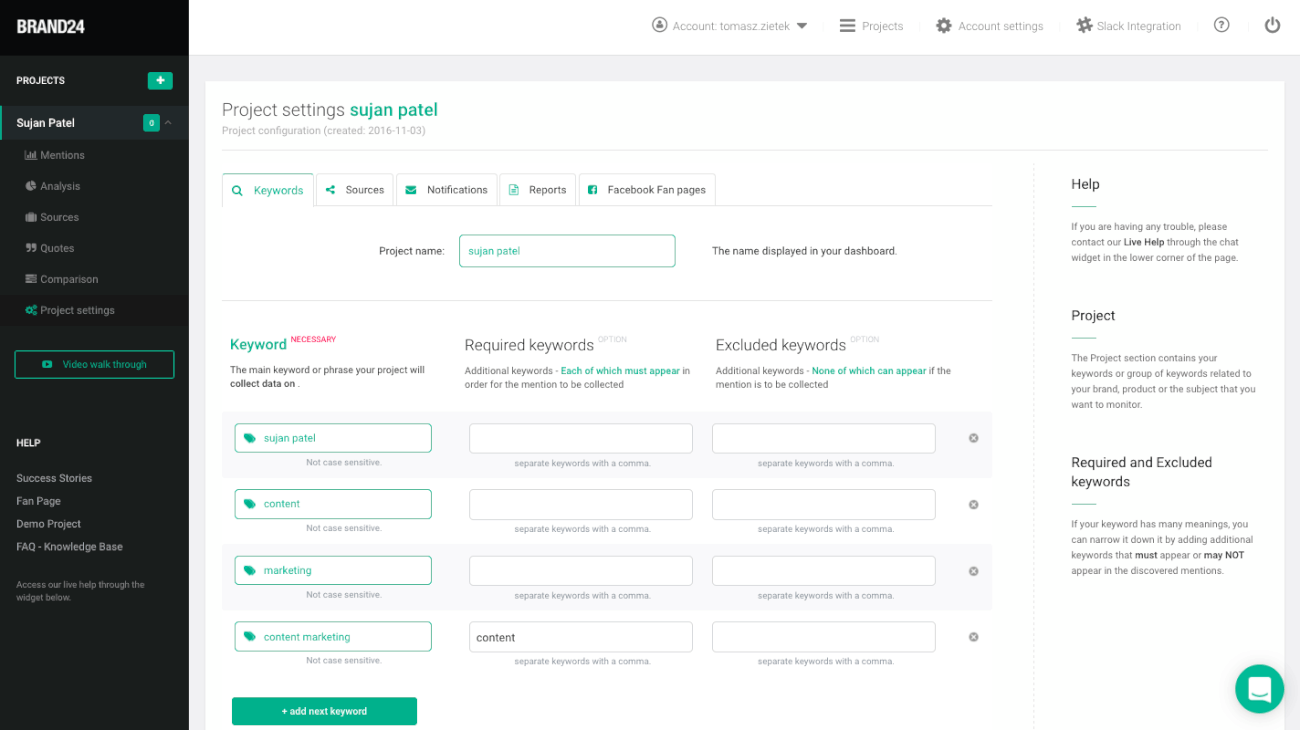 Once you adjust your project, you will start receiving emails summing up all new mentions. Such an email looks like that: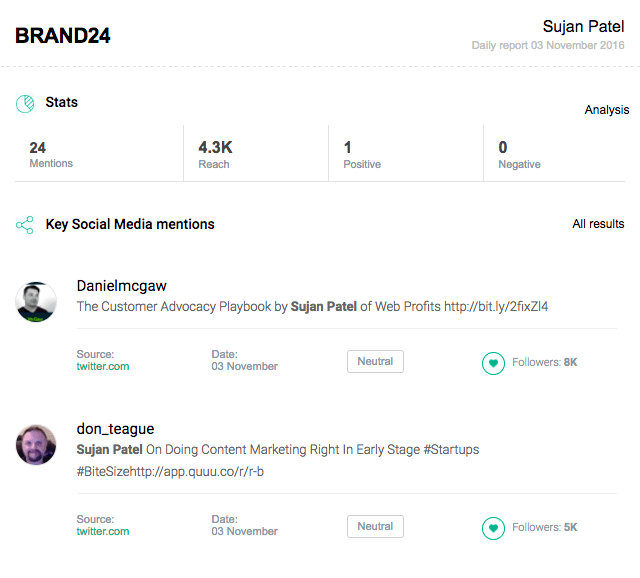 That would be it. What's your way of following trends?
---
---