How to Set up your Brand24 Integration with Slack?
April 7, 2016 ・ 2 min read
We've only launched Brand24 integration with Slack yesterday, but we're already gathering positive feedback from our customers! Thanks to the integration, you can now view your company mentions in Slack. We're glad our users find this feature useful!
Here's a quick reminder of integration benefits:
You get to be the first to react to improve your company image & increase customer satisfaction.
You can assign tasks to the most qualified person to increase the quality of engagement.
Thanks to the integration, you can handle problematic comments before they escalate.
Connecting your Brand24 account to Slack allows you to save time you usually spend navigating from one tool to another.
If you're looking for setup information, you're in the right place! You're just about to read a short & sweet, step-by-step guide on how to make your Slack integration work. Let's get to it!
Step 1.
First of all, log into your Brand24 account. In case you didn't have one, click here and create it.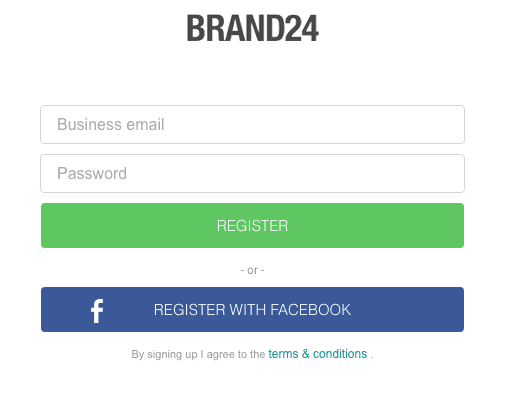 Step 2.
Go to "Account Settings" and select "Integrations".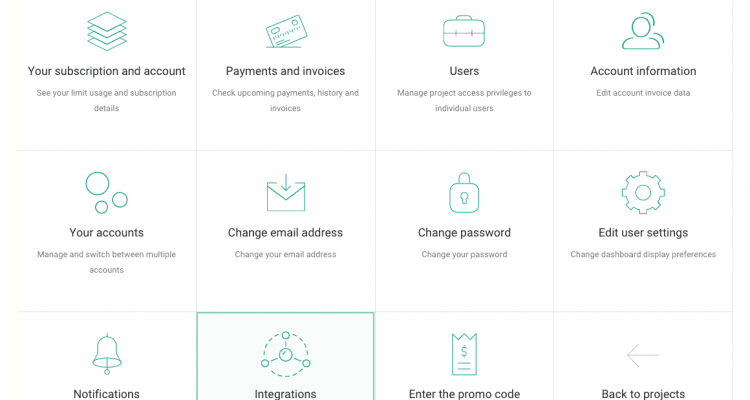 Step 3.
From the dropdown menu choose a project you want to integrate. Also, you can decide if and how you want to filter the results you see in Slack. It's an optional function. Filters for an individual project can be added in the "Mentions" tab of a project in your Brand24 Dashboard.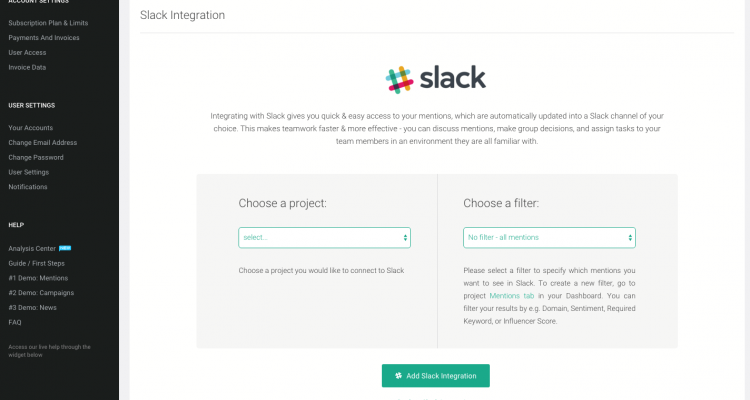 After you choose a project, click "Add Slack Integration" button. Brand24 will redirect you to Slack where you authorize the integration.
Below you can see the authorization process: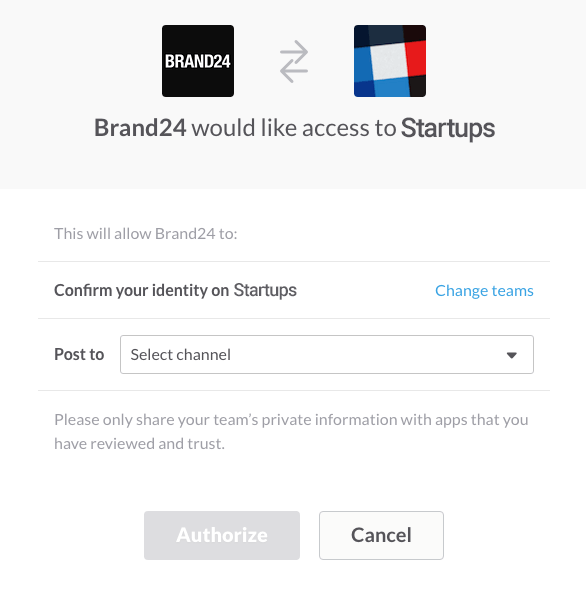 Step 4.
Select the team you want to connect with your Slack integration and choose the Slack channel you want to see your mentions in. Finally, click "Authorize".
That would be it!
Shortly after integration you'll receive a notification in your Brand24 Dashboard…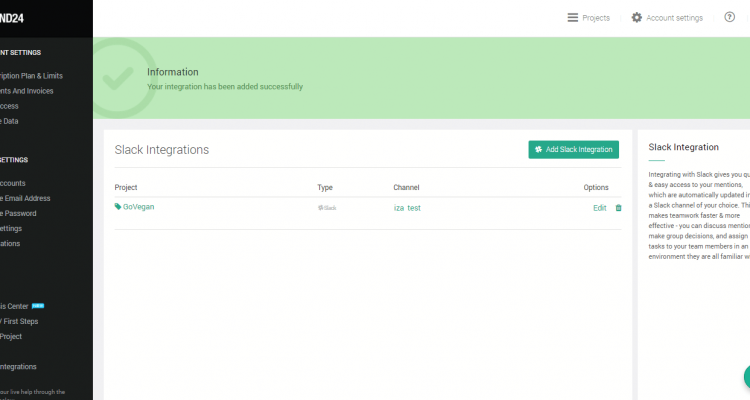 …and on the Slack channel you've selected for your integration.

Below you can see an example of a mention notifications in Slack:

Bear in mind that you can add/delete or edit your integrations in your "Account Settings".
Now, with instant mentions about your company directly in Slack you can bring the quality of your customer interaction to a completely new level. Bring the best out of it and improve your company's position in social media. Launch the integration yourself!
Happy integrating!