Apart from being a photo sharing social media platform, Instagram is also a marketing tool for businesses of all sizes, from all industries. One of a few things that make a business successful on Instagram are hashtags. Here's a starter pack how to use Instagram hashtags for business.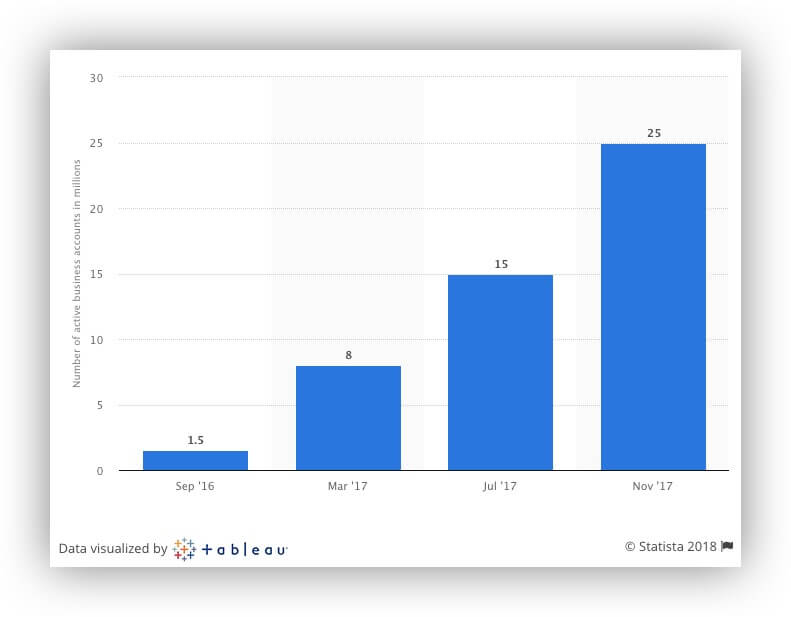 The graph shows the number of active businesses on Instagram as of November 2017.
Instagram shares some interesting internal data about the presence of businesses on the platform:
80% of Instagram accounts follow at least one brand profile
25 million businesses have Instagram account
60% of people on Instagram discover there products
200 million Instagrammers visits at least one business profile a day
What's more, Instagram actively encourages businesses to embrace the platform's marketing potential – they run a pretty cool blog completely devoted to marketing and boosting your business' presence on Instagram. It's full of tips, tricks, announcements and best practices.
However, it has at least one pain point – it doesn't teach much about making the most out of hashtags.
In this post I'll explain how to use Instagram hashtags for business to expand your reach and promote your business.
---
How Instagram hashtags work?
Apart from a couple of areas that influence an Instagram profile's performance such as understanding and responding to the Instagram's algorithm, generating engagement, or animating Insta Stories, it's important to understand how Instagram hashtags work.
To put it simply, hashtags mean reaching wider audience. They rank your posts in the Instagram's news feed.
Without hashtags, or with irrelevant hashtags, an Instagram posts doesn't get any exposure apart from the followers you already have – there's no way to grow your Instagram business account.
Here's how to use Instagram hashtags to grow your business.
---
Hashtag strategy for business
To start nailing down Instagram hashtags for your business, do a hashtag research.
It's like doing a keyword research – you need to find keywords relevant to your business, product, service, industry, or niche. Put them on paper into an spreadsheet.
In the beginning, there are two types of Instagram hashtags for your business: branded hashtags and exposure hashtags.
Branded hashtags
Branded hashtags should be unique to your company
Creating them might be an exciting creative challenge. Branded hashtags have two roles.
First of all, branded hashtags will increase your brand awareness – once you create them, you need to include them in your social media posts. A good way to increase brand awareness using branded hashtags is to do:
Contests,
Hashtag campaigns
Promote user-generated content.
One of the most memorable branded hashtags out there is Coca-Cola's #ShareaCoke.
Secondly, a branded hashtag is an analytical tool – they let you analyze the performance of your social media actions.
Using social media monitoring and analytics tools like Brand24, you can track following hashtag metrics:
The volume of social media mentions of your hashtag,
Social media reach your hashtag generates,
Metrics of engagement
Metrics of influence
Learn more about Instagram hashtag analytics here.
Trending hashtags
Trying to stand out on a application with 25 million active businesses is no easy task.
One way to boost your Instagram business, get quality followers and engagement is to use best trending hashtags for your business on Instagram.
Hashtags provide your Instagram posts exposure to audience interested in your niche – they might come across your posts in the Explore page, follow a hashtag from your niche, or simply enter a hashtag into the search box.
All in all, gaining vast exposure translates increases your brand reputation and translates into profits as more potential customers see your Instagram content. To get there, you'll need to use trending hashtags for your business.
You can stay on top of trending hashtags for your business using Brand24 – here's a guide how to find trending hashtags on Instagram.
---
Create hashtag groups
To save time on adding hashtags to every single post, create hashtag groups.
Hashtag set is a group of relevant hashtags connected to a category. You can quickly copy and paste them into your Instagram post.
There are at least two mobile apps you can save your hashtag groups – TagsforLikes and Preview.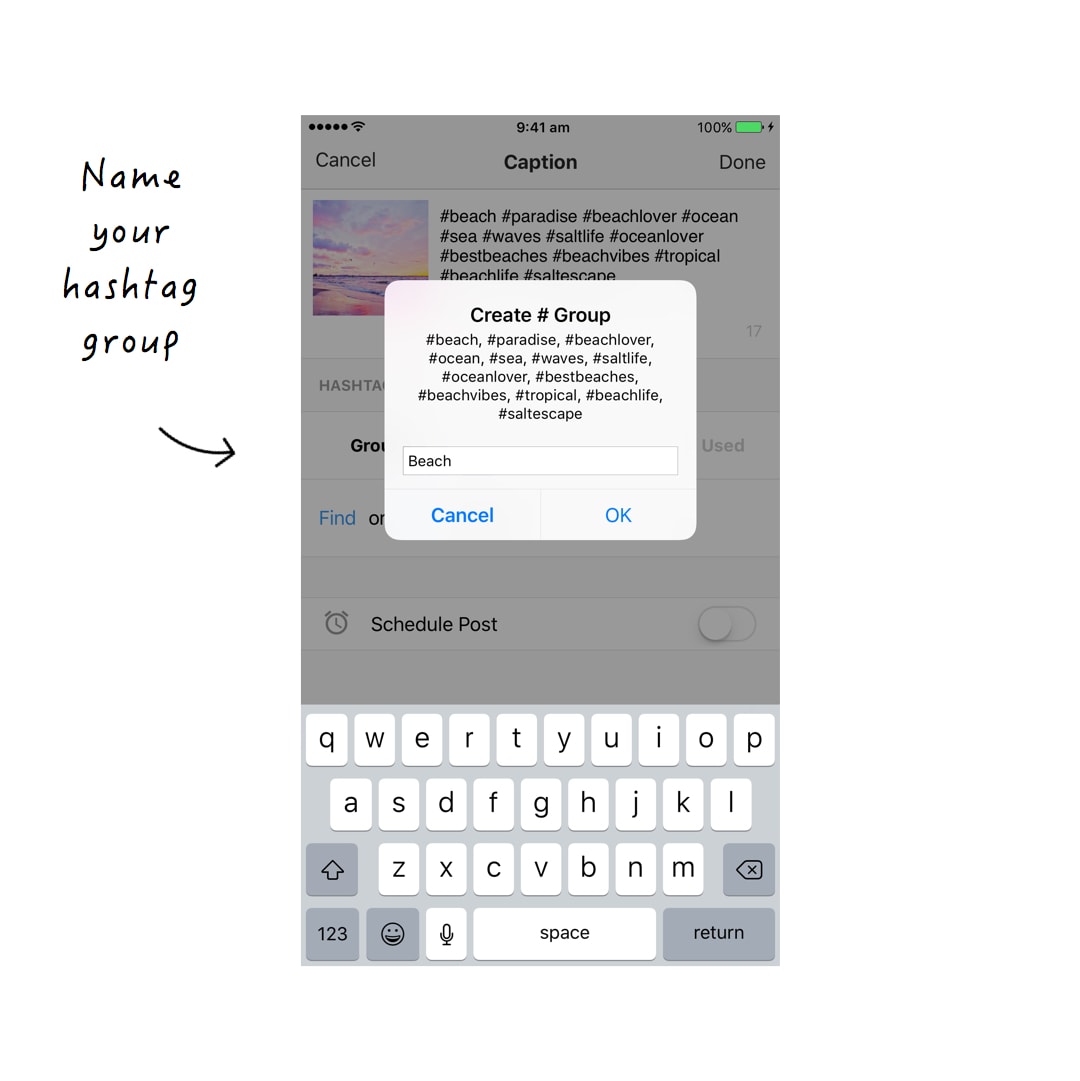 ---
Use hashtags interchangeably
To avoid shadowbanning, switch between hashtag groups.
Instagram's algorithm is a clever beast and recognizes using the same hashtags over and over again as spam. To avoid it, make sure you switch between your hashtags and hashtag groups.
---
Find out how many hashtags work for you
Different sources present different theories when it comes to the number of hashtags you should use.
TrackMaven did a research where they found that 11 and more hashtags received the highest engagement.
Then there's a study from Klear which says that 2 hashtags get the highest number of likes.
On the other hand, Simply Measured found that 91% of posts by top brands have seven or fewer hashtags.
However, there's no one-size-fits-all recipe for success – you need to come to conclusions yourself. Test it and sooner or later you'll find the what number of Instagram hashtags works for your business.
---
Keep your hashtags specific
Using extremely trending hashtags could be tempting, right? They could skyrocket your business exposure but if unrelated with your niche, they can be harmful.
You should always keep your hashtags specific and closely tied to your niche. It not only keeps you safe from shadowban, but also ensures quality audience and engagement – fully related to your niche.
---
Keep an eye on your competitors
Monitor your competitors and discover what hashtags they use and how they perform.
Also, on the basis of your competitor's hashtags, you might decide not to use the same hashtags and compete for the same exposure.
You can monitor trending hashtags your competitor's business  – Brand24 is here to help.
It's super simple.
Create a free account first. In the project creation wizard, enter your competitor's branded hashtag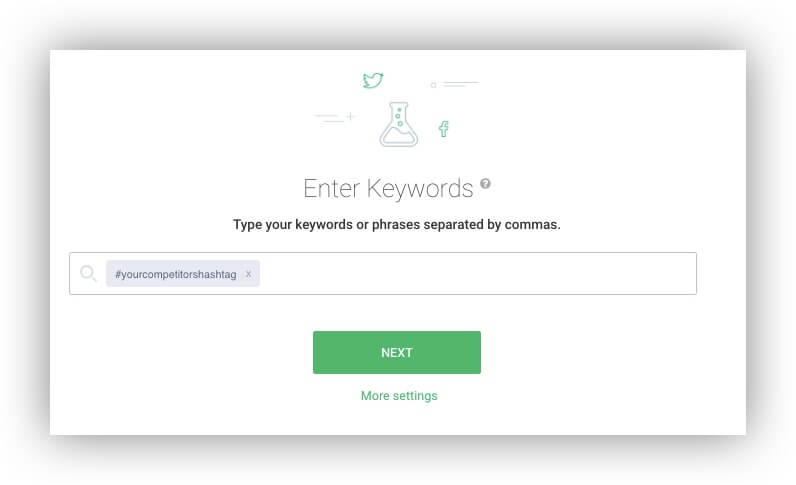 Once you create your projects, the tool will take you to the Mention dashboard.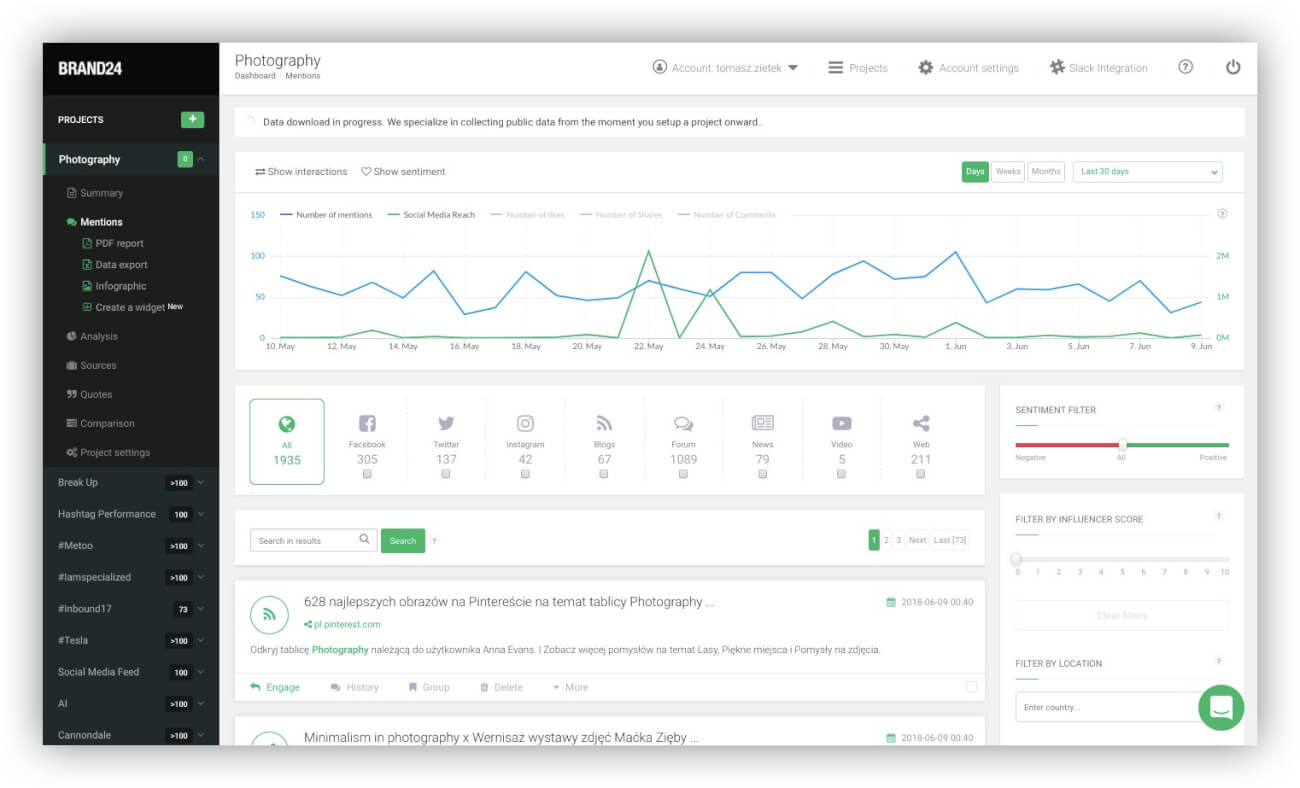 Brand24 is a web and social media monitoring tool that collects all online mentions of predefine keywords from the entire Web. It offers plenty of features and one of them are trending hashtags.
You'll find them in the Analysis tab: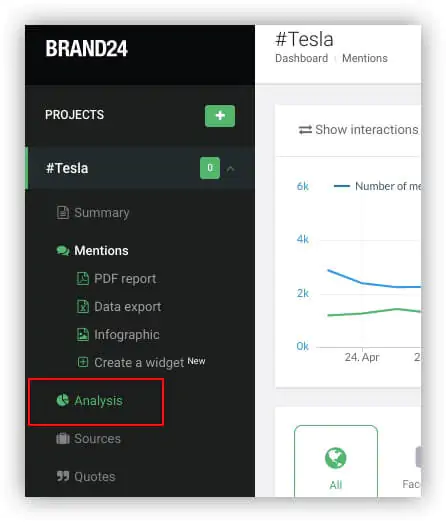 While inside the Analysis tab, scroll down to find trending hashtags: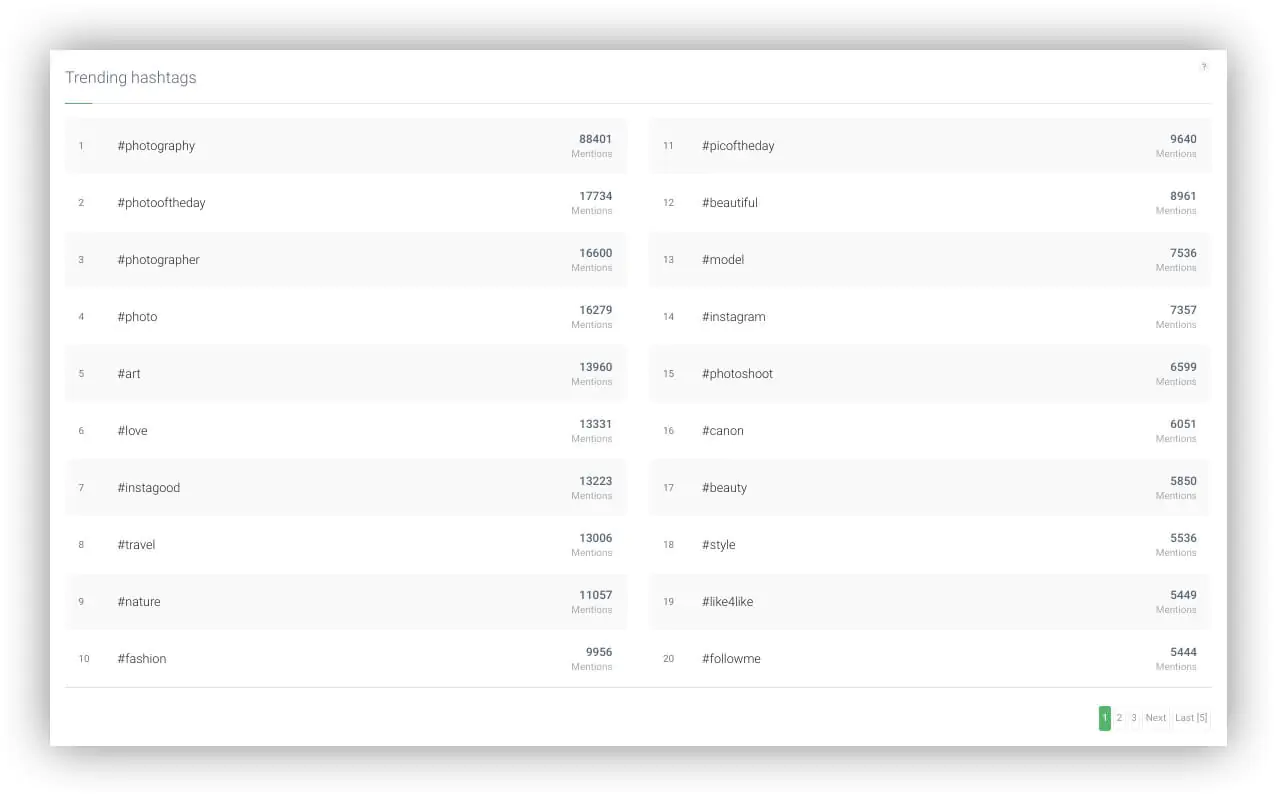 There you have top Instagram hashtags for your competitor's business!
Instagram hashtag analytics
Another important part of using Instagram hashtags for business is measuring their performance.
Much more can be analyzed than popularity of certain hashtags. Best social media monitoring tools such as Brand24 allow tracking various hashtag metrics:
Volume of your hashtag mentions
Social media reach of your hashtags
Metrics of engagement
Metrics of influence
Learn more about Instagram hashtag analytics.
---
---