Is Snapchat to Become the Most Popular Social Media App?
July 25, 2016 ・ 2 min read
Whether you're a marketer, influencer or social geek, you should stay tuned and be aware of the situation in social media. That's why today we'll talk about one of the most popular social media apps.
A Taking Stock With Teens study by The Piper Jaffray showed that Snapchat has become the most popular social media app among teens and it's gaining momentum.
Snapchat: The Origin Story
One day, one guy said to another one: damn, I wish these photos I'm sending this girl would disappear. The other guy, the future CEO, immediately thought it's a million dollar idea. Actually, as time showed, it was a 15 million dollar idea. That's how the idea of Snapchat was born.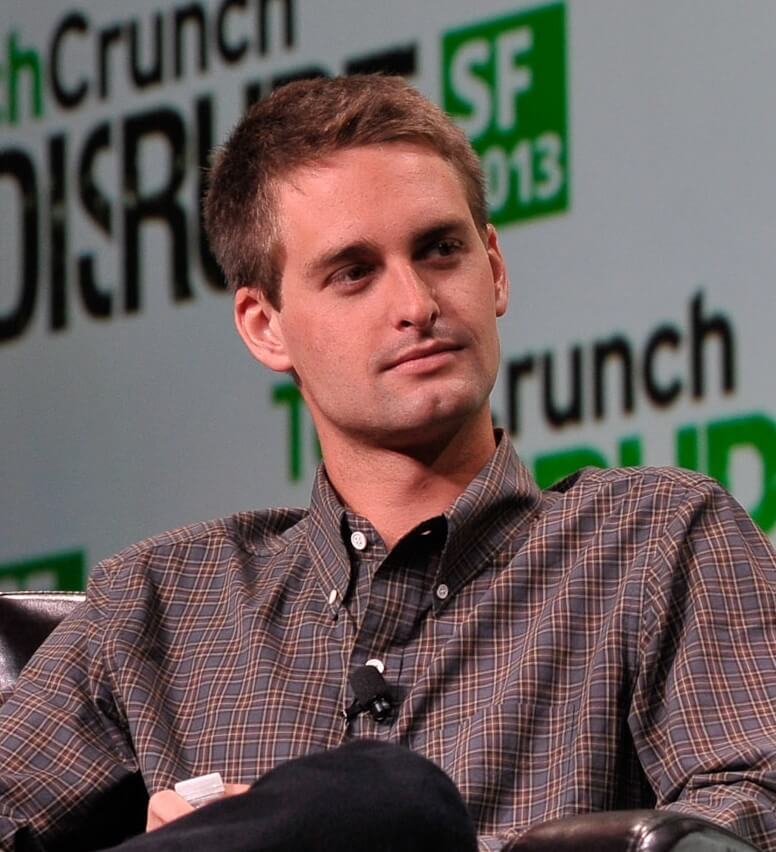 This messaging app has become yet another tool in marketers' hands. Best brands use it to market their products and engage the audience. See some of the best Snapchat campaigns done by top brands! Even ex-Terminator, ex-Conan The Barbarian and ex-governor of California, Arnold Schwarzenegger uses the app!
Numbers
This 5-year-old app made a wise decision turning down Facebook's 3 billion dollar buyout offer. Snapchat is becoming more and more popular and this trend will probably continue as the app is getting particularly popular among teens.
According to Harvard University's Institute of Politics, over 36% of Americans ages 18-29 use Snapchat and this number's growing.
Bloomberg found that Snapchat has surpassed Twitter by 15 million daily users.
Why is That?
It seems that more and more people prefer visual content to text media, such as Facebook or Twitter. Snapchat is aware of that. That's why they're keen on introducing updates, such as live streaming of huge events or Snapchat Discover that gives you a chance to discover new content. To make Snapchat more entertaining, guys introduced video and picture filters and face swapping feature.
Speaking of which, below you can see some creepy face swaps!

Future
A study from eMarketer shows that Snapchat is also becoming popular among users between 25 and 34. Just in one year the 25-34 group has grown by almost 4 million and the growth will continue also among other age groups.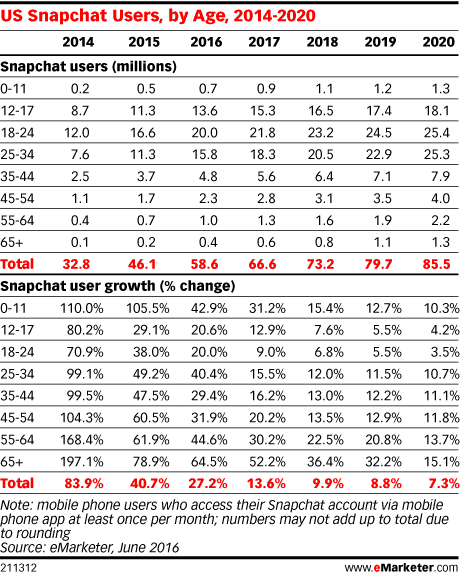 As we can see in the table, the number of users in 35+ age groups is also expected to grow. Snapchat's growth will have a tremendous impact on marketing and sales. It forces people to pay attention. To secure future sales, brands need to reach out to younger people who are the customers of tomorrow.
Wanna Know More?
Interested in Snapchat? You can stay up to date by using social listening. Get real-time mentions about a topic of your interest! Try out our free trial!