A great visual identity is as important, as the content itself. Let's see what we can do to boost yours.
Brand everything you can. Putting up your logo on every sticker, card, t-shirt or a package is a great way of raising awareness about your firm. The same goes for your online presence, especially when you're active on social media.
Matching your graphics to the requirements of Facebook, Twitter or LinkedIn is a great way to stand out and show that you can sweat the details.
After you've chosen the right social channels to support your image, you can take care of the image itself. Remember - first impressions last. Consistent brand presence is something that you definitely want to greet your customers with. It not only boosts user experience but simply looks good.
If you do have a graphics department, you probably don't need this article. But if you don't, and want to experiment on your own, read on.
What you need to pay attention to:
When designing your own profile picture or cover image, choose fonts wisely. For small-sized graphics, use no more than two.
The same goes for colors unless your company branding consists of more.
Use the same image style on a single graphic.
And here are some examples of profiles of the same companies on Facebook and on Twitter.:
Google
Here's what their Facebook page looks like: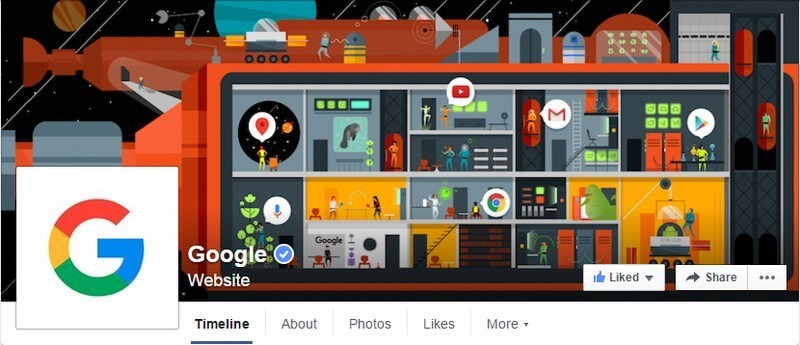 And here's their Twitter profile: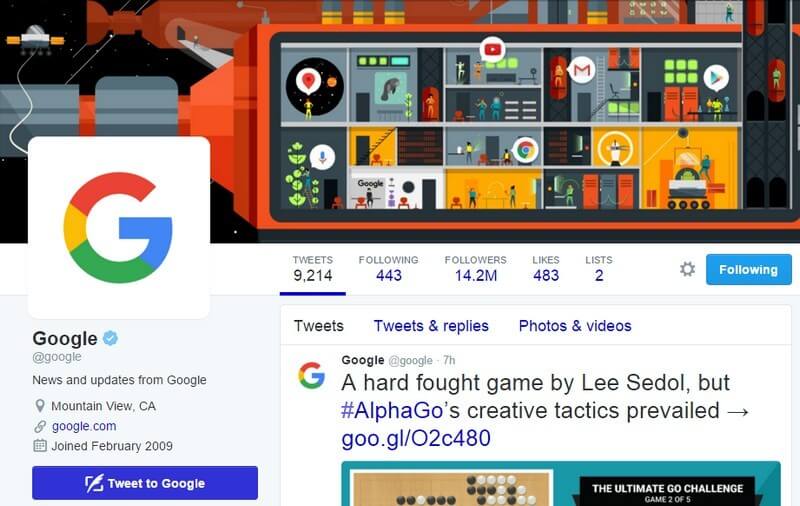 UNICEF
On Facebook, UNICEF is using these graphics: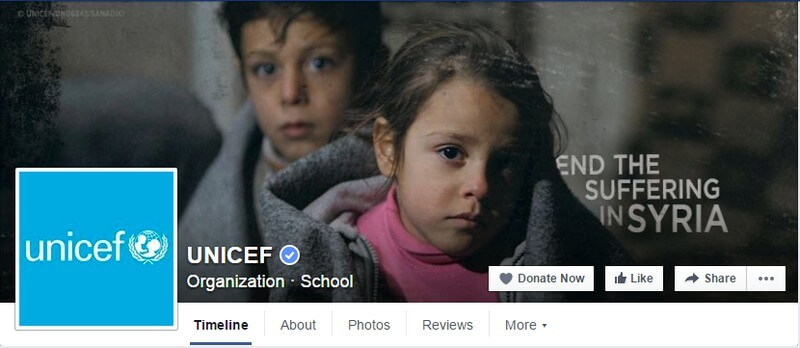 And on Twitter, well, guess which one they went with: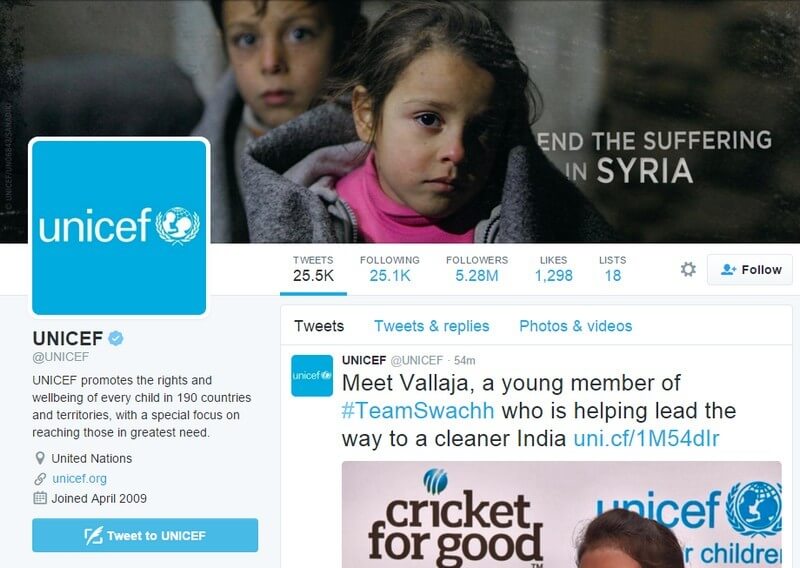 Brand24 (hey, we care about this too!)
Our Facebook page looks this: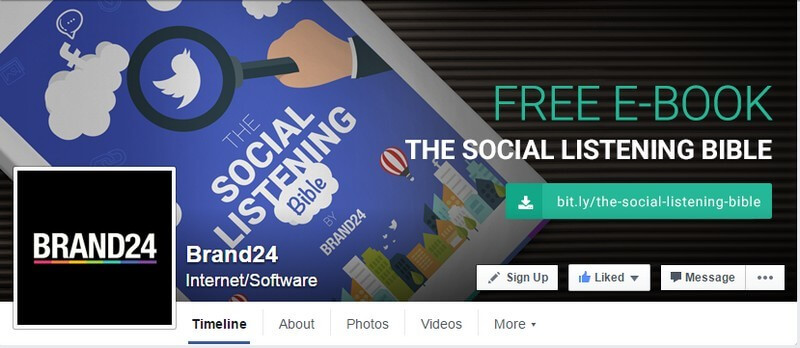 Twitter, on the other hand: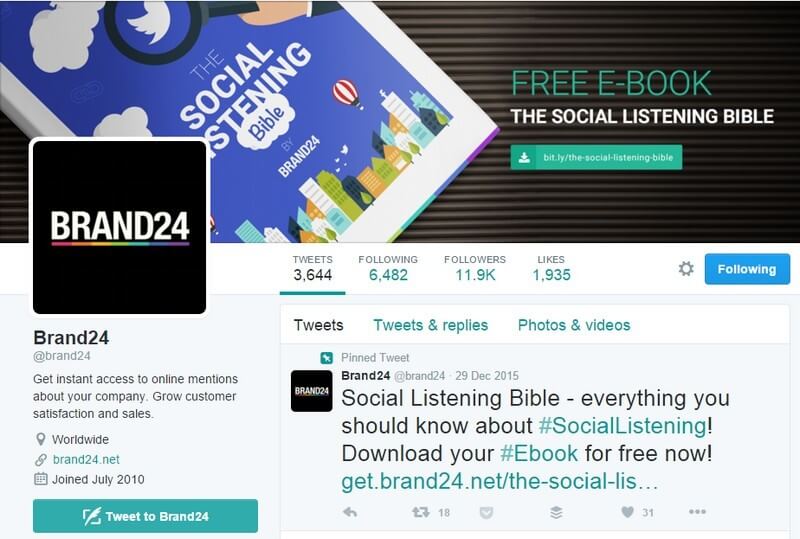 Red Bull
RedBull is also going for this type of look on Facebook: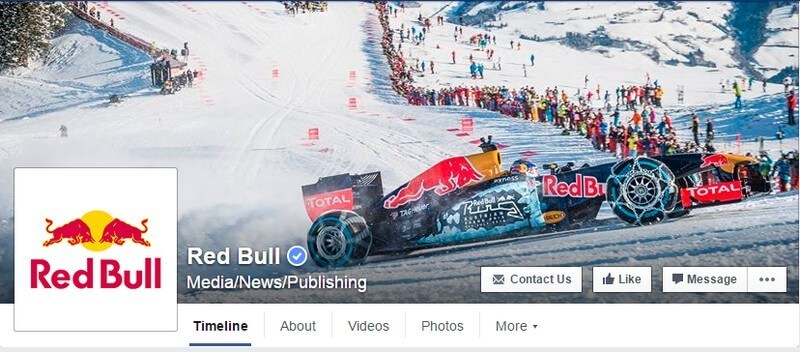 And on Twitter: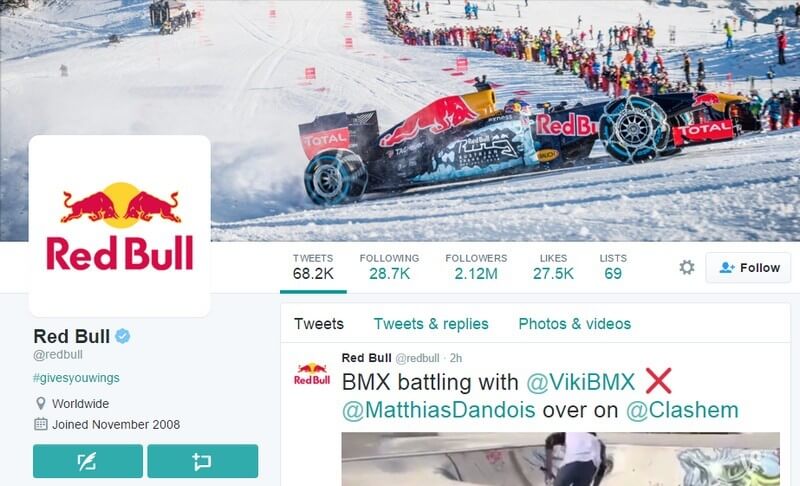 Smashing Magazine
Smashing Magazine is a great example of profiling your graphics while maintaining the branding across various social media channels. Check out their Facebook page:
And their Twitter: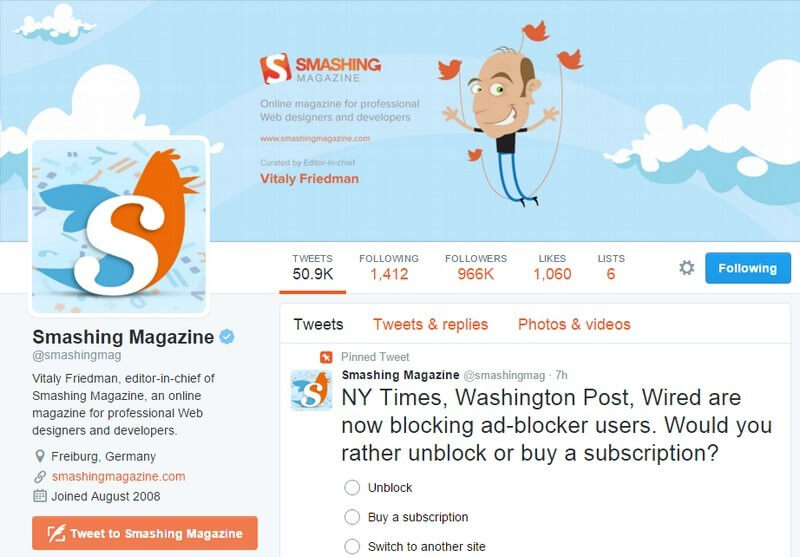 The 2016 social media image sizes
Below you'll find a useful infographic with all the recent dimensions – including, but not limited to, the sizes of shared or highlighted images. Using this cheat sheet will allow to easily prepare the graphics that you need to maintain a consistent social media presence.

What would I do it for?
Firstly – for yourself. It just looks nice. But secondly, by applying unified branding you'll make it clear as to who you are and what it is that you do. It doesn't really matter if you're a business or a freelancer. You should keep the same name, profile and overall branding across every profile – unless you want to sell different things through different channels, of course. If you're just starting to set up your social accounts, it would be a good idea to reserve the same domain name on each one of them.
Think about a tagline and a catchy bio
Aside from the whole imagery, you might want to put up a tagline. One sentence that summarizes everything that you do. It won't be easy, that's for sure. As Joe Alexander, a creative director at the Martin Agency, says: "The best ones are usually accidental. They're rarely well planned (…) The hardest assignment we have is when someone says 'We need a tagline'". Before deciding on your tagline.
Headlines are quite different. If you don't have the time to think about one, head on to Twitter Bio Generator and try to pick something from its vast collection. If you do have time, though, you might want to spend a little time crafting the perfect, unforgettable summary. Try to make it as short as possible without sacrificing any important information. And remember to add some flavor.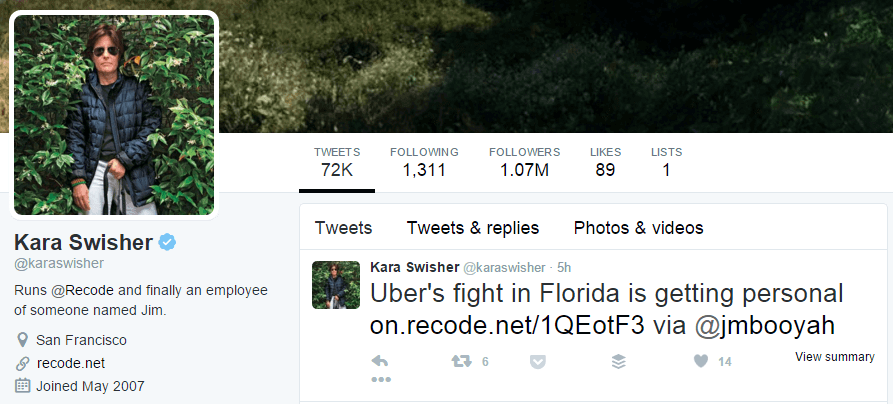 The Twitter headline will be the most demanding. You should use some keywords as people will be searching for them. The bright side is that when you're done with Twitter, you can copy-paste the same bio to your other networks. Feel free to use some inspiration, as well. Check out these bios of various famous people and companies: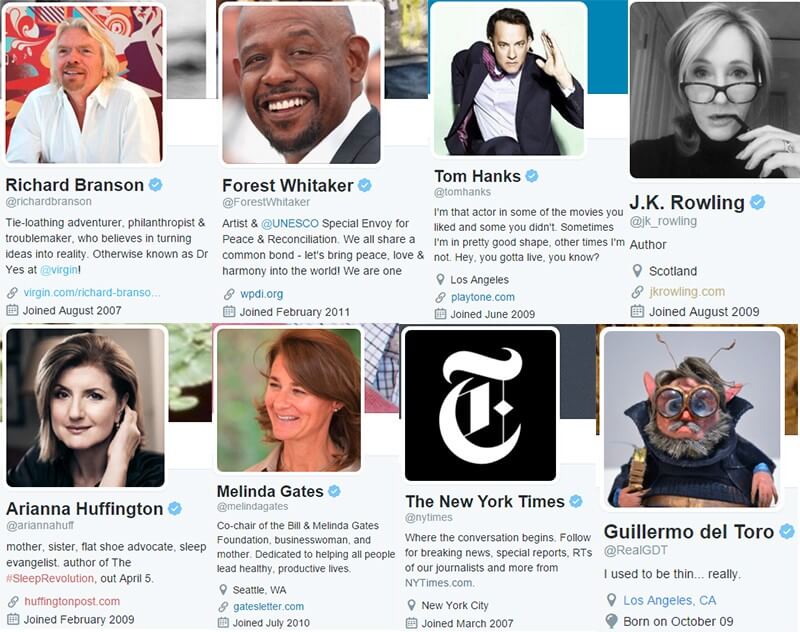 As you can see, there are some examples that you can apply… And some that you shouldn't. If you're not J.K. Rowling, the 'author' won't do much good for you.
Related read: