Twitter Content Curation: Use the Power of SELFIES!
September 10, 2015 ・ 4 min read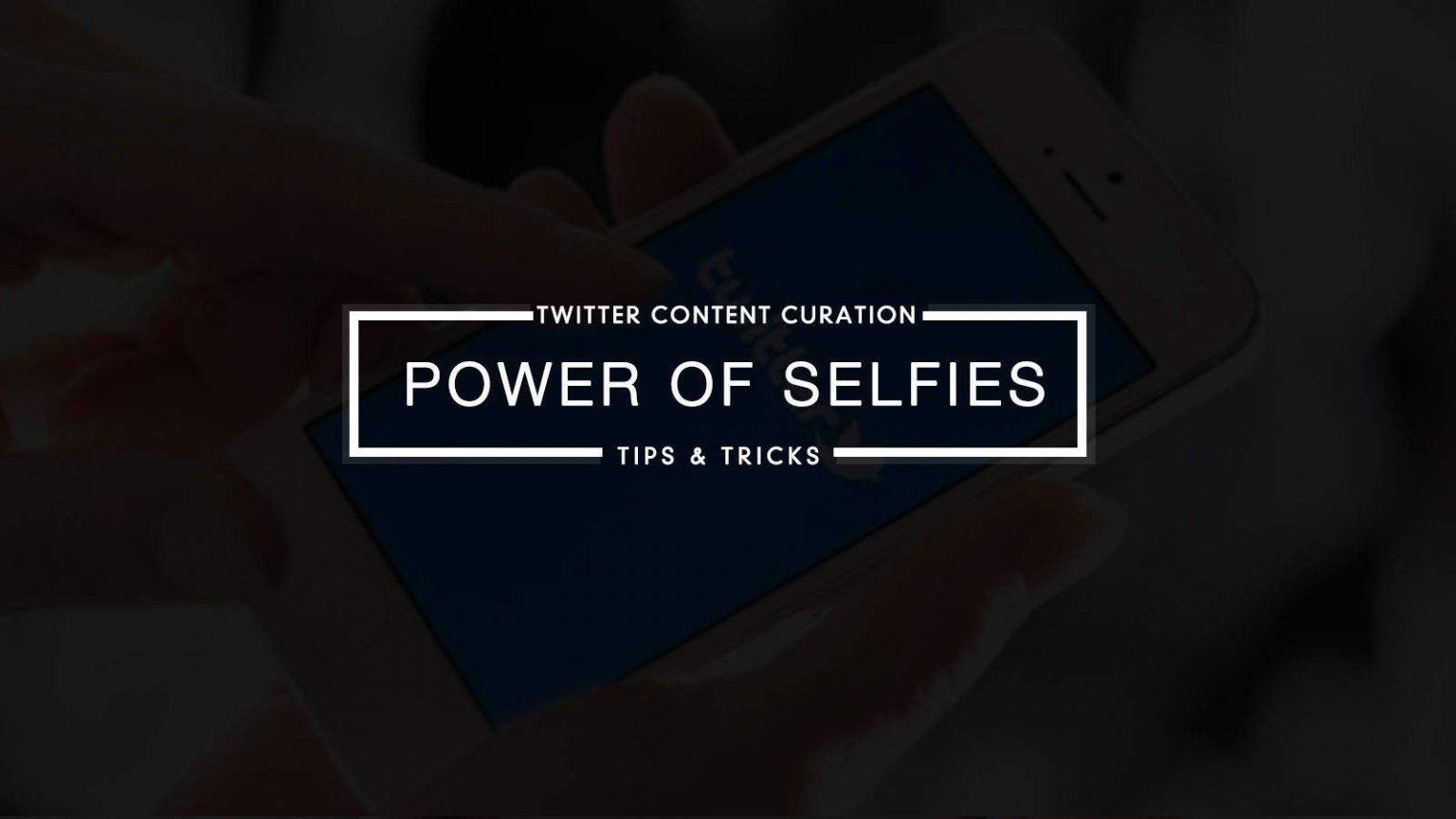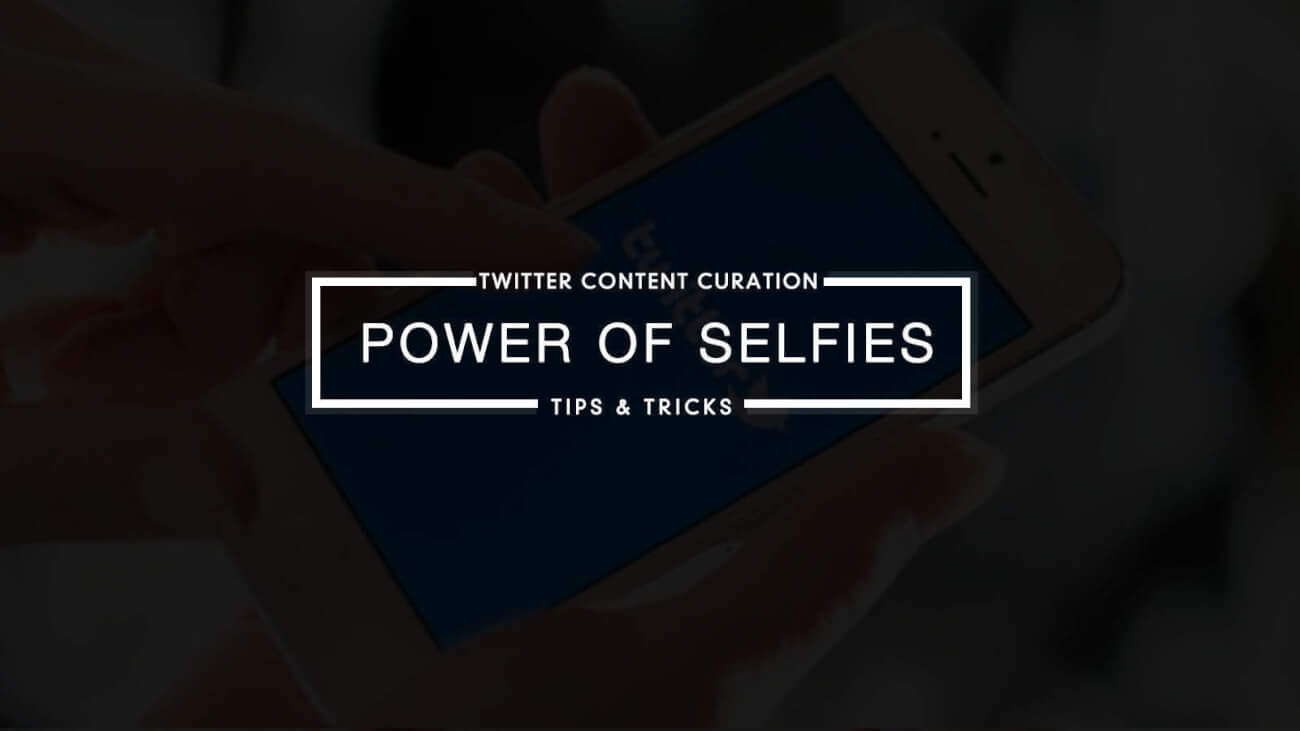 The Oxford Dictionary Word of the Year in 2013 was selfie. In the year and a half since then, the selfie craze has only grown. There's even the Selfie Stick for those with extra-self selfie needs.
How can this help you? Take a look at the 'record every moment' of many of today's Internet users. Then look at the 'share every moment' nature of most Twitter users. Imagine being able to insert your brand into the middle of this and tapping into the power of Twitter content curation with selfies!
This article is going to do just that, and will use some great examples to show what brands are actually doing right now. Oh no, here's an example now!
Not all of your selfies sent in may be this cute, but they will be fun, engaging, and expand your brand reach.
Twitter content curation and selfies
Twitter content curation that uses a heavy amount of social interaction should be one of your primary tactics used. Adding some sort of marketing edge to this content is how you will find your best success. You set it up, and your fans do your marketing for you. This is how you can turn selfies, a largely pointless bit of vanity, and turn it into a big Twitter marketing win.
A point about Twitter content curation using selfies that you can't discount is how it helps shape your brand's social proof. As more people see that you actively interact with your followers, the more apt they are to interact as well. This builds a great environment for your followers as they feel more and more like part of a community.
Here's a social engaging post, that feels like fun, from the Hamilton Tiger-Cats:
Using Twitter content curation for more sales and social proof
Twitter selfie contests and curation should be all about having fun. The goal of this fun is to:
Keep your current followers engaged, thinking about you, and interacting with your account.
Get your current followers to have their followers notice that they're interacting with you often.
Encouraging those who are not followers to give you a follow when they see all the fun you're having.
It's not all fun and games, there's some serious follower and sales lead acquisition going on here!
To really push sales you'll need to center your Twitter selfie curation around a particular event, promotion, product launch, or new store opening. If you tie a campaign directly to one of these, or anything exciting to do with your brand, you're going to tie people closer to this event and drive them to make a purchase. A basic sample tweet would read:
"Take a selfie using our new widget, tweet it out, and use #NEWWIDGET to win our contest!"
To keep your Twitter selfie campaign organised, follow these steps:
Use an incentive to drive people's desire to share their selfies. You can offer them the product being promoted, use a fun customization tool that you use to create a unique image of them, or offer to retweet them so that they get their 15 seconds of Twitter fame.
Focus on Twitter for the time being, drive people on other social platforms to Twitter to push this one as hard as you can. Don't have any other big social media marketing campaigns going on.
Decide on a hashtag that you'll use to keep this brand story all together. Make it unique to this contest and memorable. Don't use #generic hashtags that will be filled with irrelevant content.
Decide how you'll choose a winner. This is where the hashtag from above comes in handy as you have all the tweets in one place for viewing.
When you have your winners, ask them if they're okay with you using their selfies on other platforms. They'll look great in a blog post, on your website, or shared over other social platforms.
Don't forget the last step as it can be crucial for your social proof in a variety of other settings. Stretch your success as far as you can! Here's Garnier India working HARD to stretch the success of a Twitter contest:
Find new opportunities to push your selfie contests as far as you can, keep momentum high, and give your followers as many chances as possible to share your contest. Garnier had tweets similar to the above for each position in their contest. How can you maximize your Twitter selfie contest for even more success through the simple act of asking for retweets?
About the Author:
Ernest is a social media marketer who typically works behind the scenes. You can check out his Twitter follower review website at the link, or engage with him in the comments below! What Twitter selfie plans do you have?