Who Is Winning UK Elections in Social Media? – Social Media Buzz Analysis
May 7, 2015 ・ 3 min read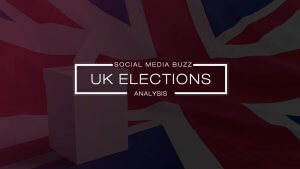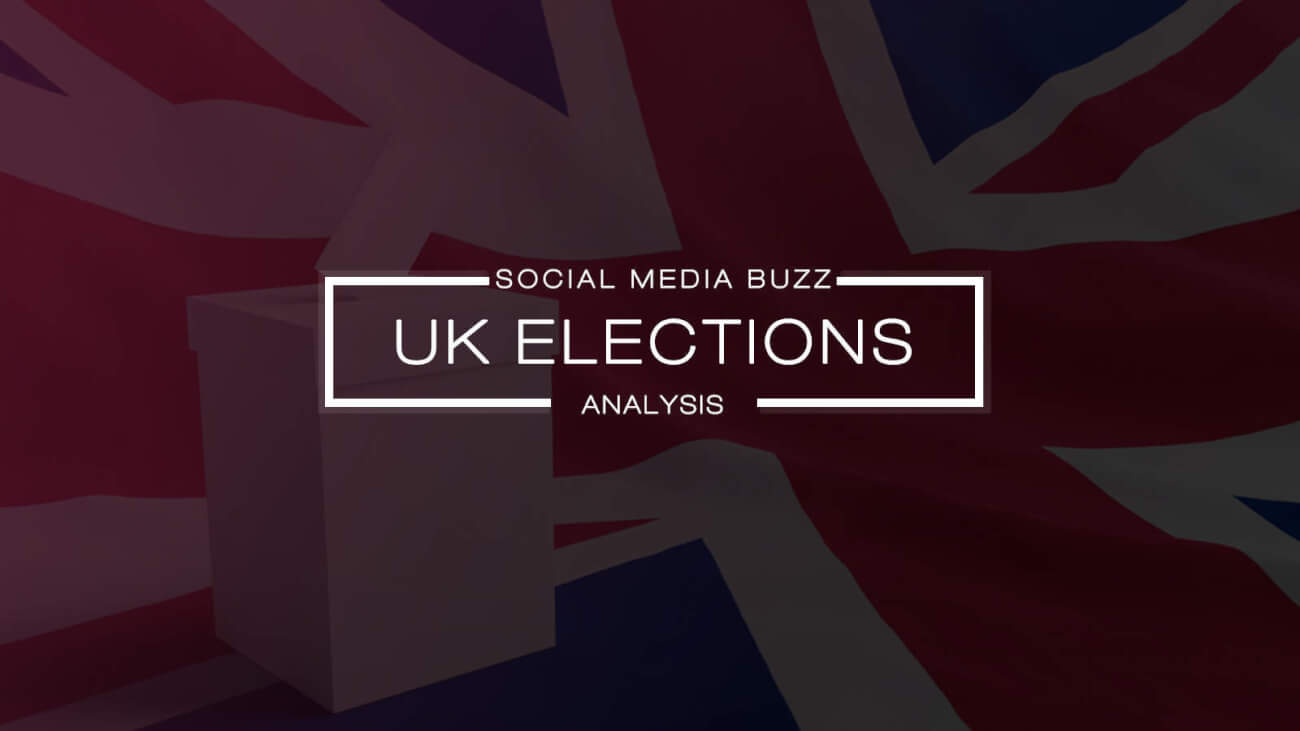 Today, UK General Elections is one of the most trending topic in the Internet. Voters still have few more hours to visit their polling stations and cast their votes. Predictions based on surveys and public opinion polls have already exposed possible results of today's elections. However, we, as the social media monitoring company, are interested who the favorites in social media. How close will our speculations be to the actual outcomes?
Social media authors widely use hashtags as the form of expressing clear messages on their profiles. In the case of UK Elections, it goes the same way. Users give their support to their favorite parties with unique hashtags. Today we've tracked "vote hashtags" of the 6 biggest parties and so far, the Conservatives Party has led the way, reaching 35%.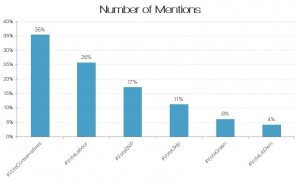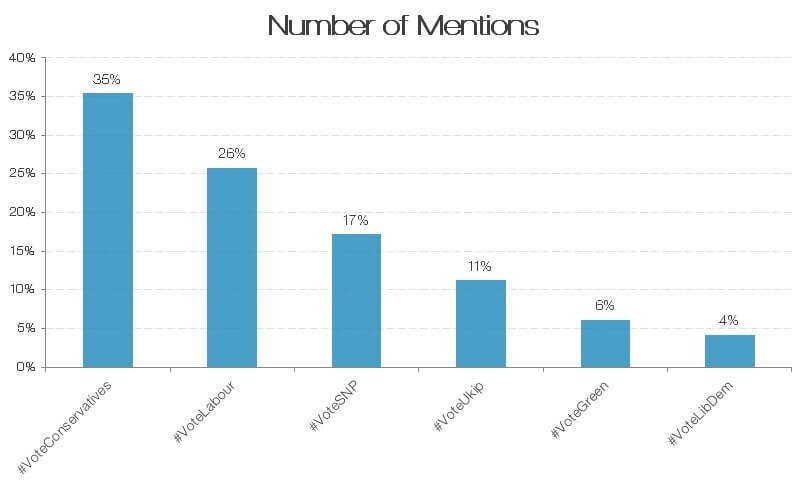 The Green Party, though, reached the highest proportion of results from social media – nearly 99.5%.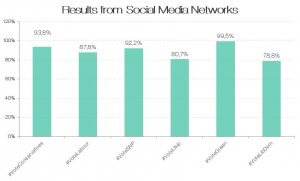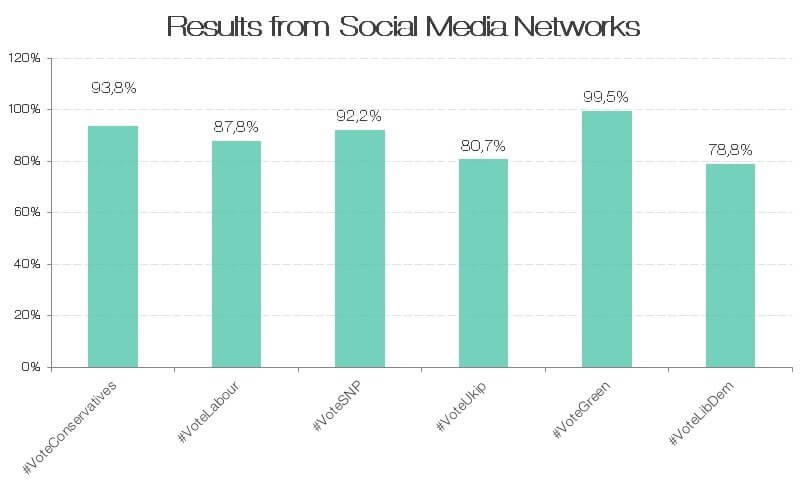 Source of Mentions
Twitter is the source of mentions that has generated the biggest number of mentions in the case of all Parties. Instagram is in the second place.
The Most Influential Entries
It goes without saying that popular figures in social media can influence public opinion and very often make people change their mind. We have analysed the biggest social media profiles that also shared "voting hashtags" and distinguished the most influential entries in the case of each party.
Conservatives
Today, you can vote for a stable Government and a strong economy. Don't miss your chance – #VoteConservative by 10pm. pic.twitter.com/FeHdhjnhpZ

— David Cameron (@David_Cameron) May 7, 2015
Labour
Vote Labour For the welfare and prosperity of ALL Britons, not the few. #VoteLabour — Stan Collymore (@StanCollymore) May 7, 2015
SNP
UKIP
Use your vote. Make a difference, #VoteUKIP pic.twitter.com/jKvPNTKrt9

— Nigel Farage (@Nigel_Farage) May 7, 2015
Green
@willdarbyshire i just voted #VoteGreenParty — amy [PB] (@thesedamnbands_) May 7, 2015
Lib Dems
Reports of cheerful voters re-electing Bob Russell in #Colchester @Bob4Colchester #Votelibdem

— Andrew Duff (@AndrewDuffEU) May 7, 2015
Want to predict the future as we do? Check out the tool!