Benefits of Integration
Be the first to react to improve your company image & increase customer satisfaction.
Assign tasks to the most qualified person to increase the quality of engagement.
Handle problematic comments before they escalate.
Save time you usually spend navigating from one tool to another.
Launch integration
How to set up your integration with Slack?
Once you connect your project to Slack, you can view your mentions directly in a channel of your choice to react faster & collaborate with team members even more efficiently.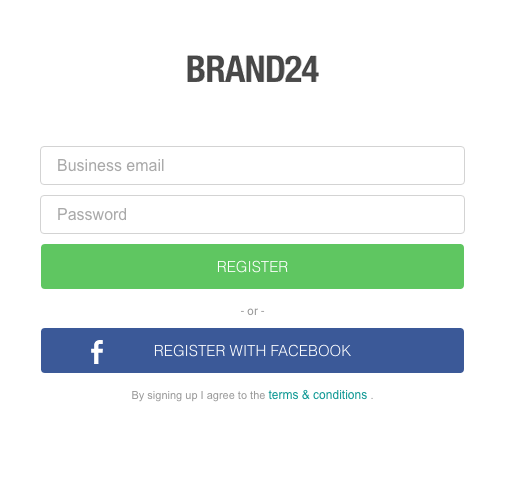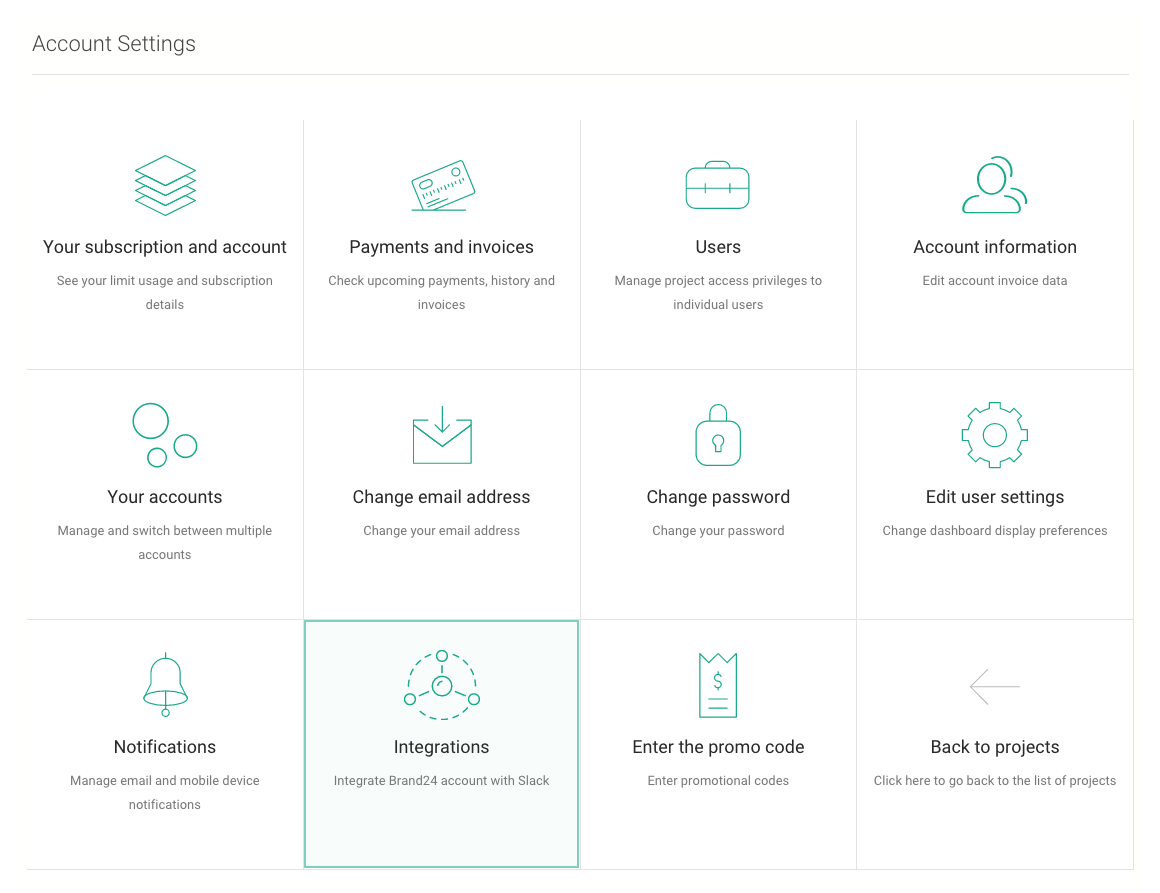 3.
Select a project from the dropdown menu and decide if you want to filter the results you see in Slack. Filtering is optional and you can add filters for individual projects in the Mentions tab of a project in your Brand24 Dashboard.
Once you select your project, click on the "Add Slack Integration" button. You will be redirected to Slack so you can authorize access to your account.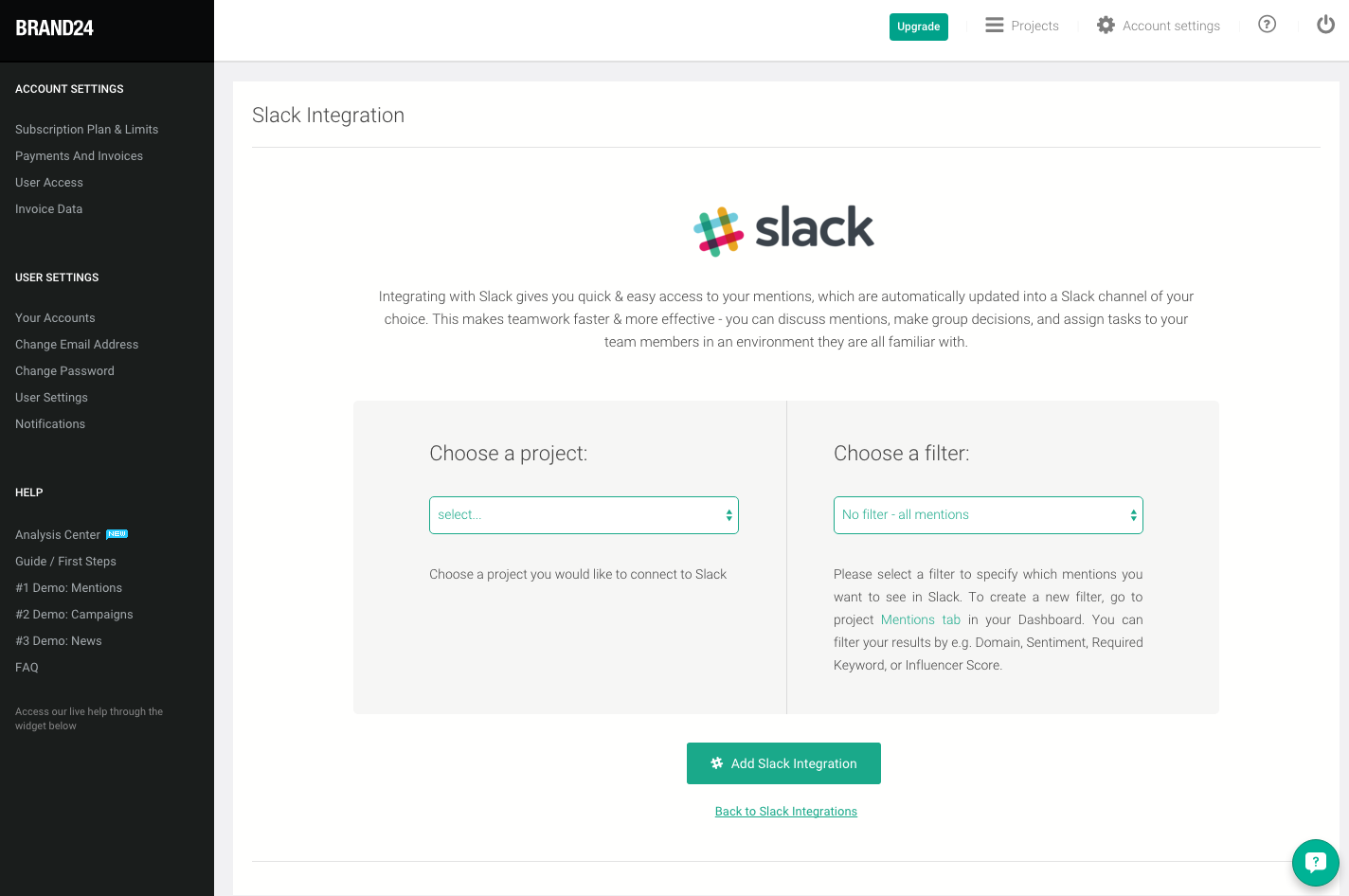 4.
Confirm the team you want to add your Slack integration to, and select a Slack channel you would like to see your mentions in. Once you select your channel, click "Authorize".
That's it!
Here's what it looks like: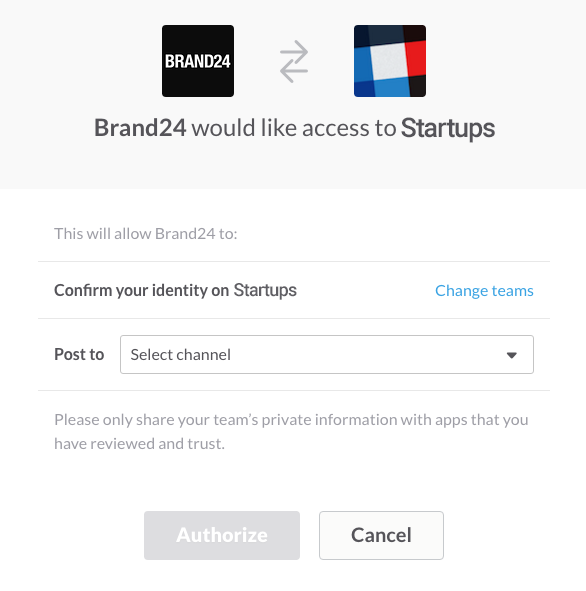 When your integration is complete, you will receive a notification in your Brand24 Dashboard...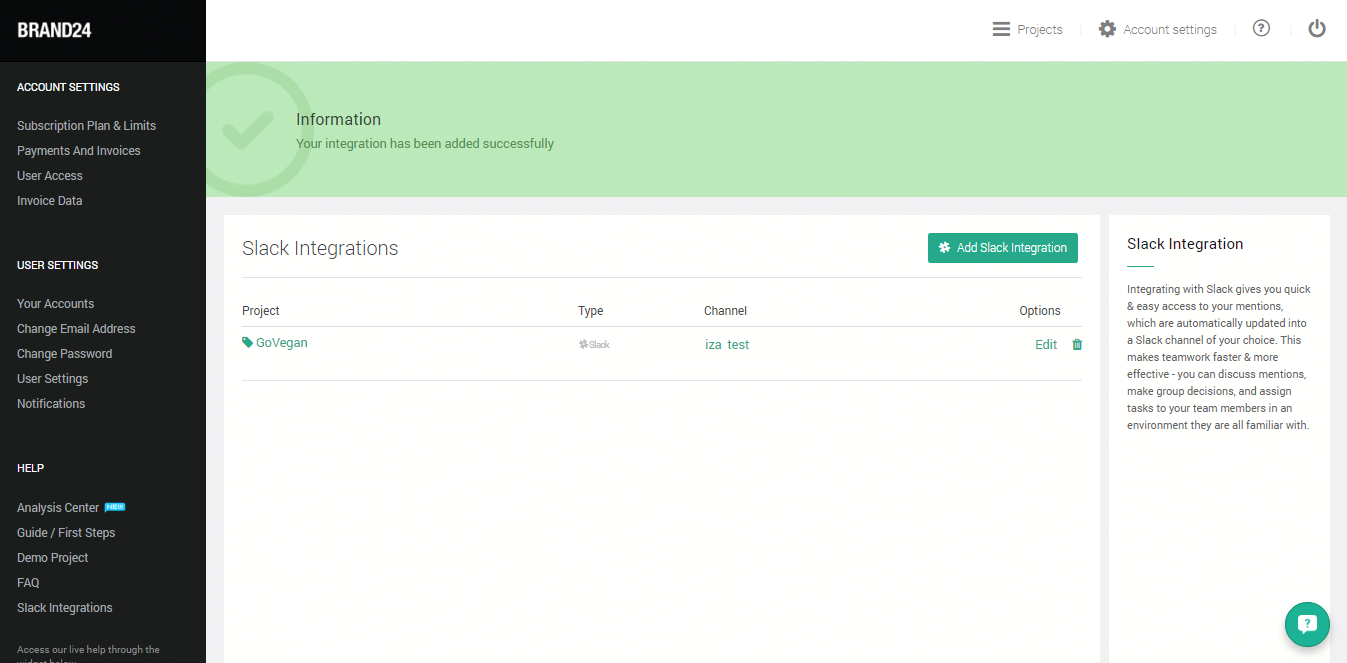 ...and on the Slack channel you've selected for your integration.

Here's what your mention notifications look like in Slack:

Remember that you can manage your Slack integrations in your Account Settings. You can add new integrations, or edit/delete existing ones as you go.
Launch integration
If you need any help, please contact us at
Support
You can access your Slack integrations from your Account Settings. You can add, edit, or delete your integrations any time.
To change your integration settings, simply click "Edit" in your Slack integrations list: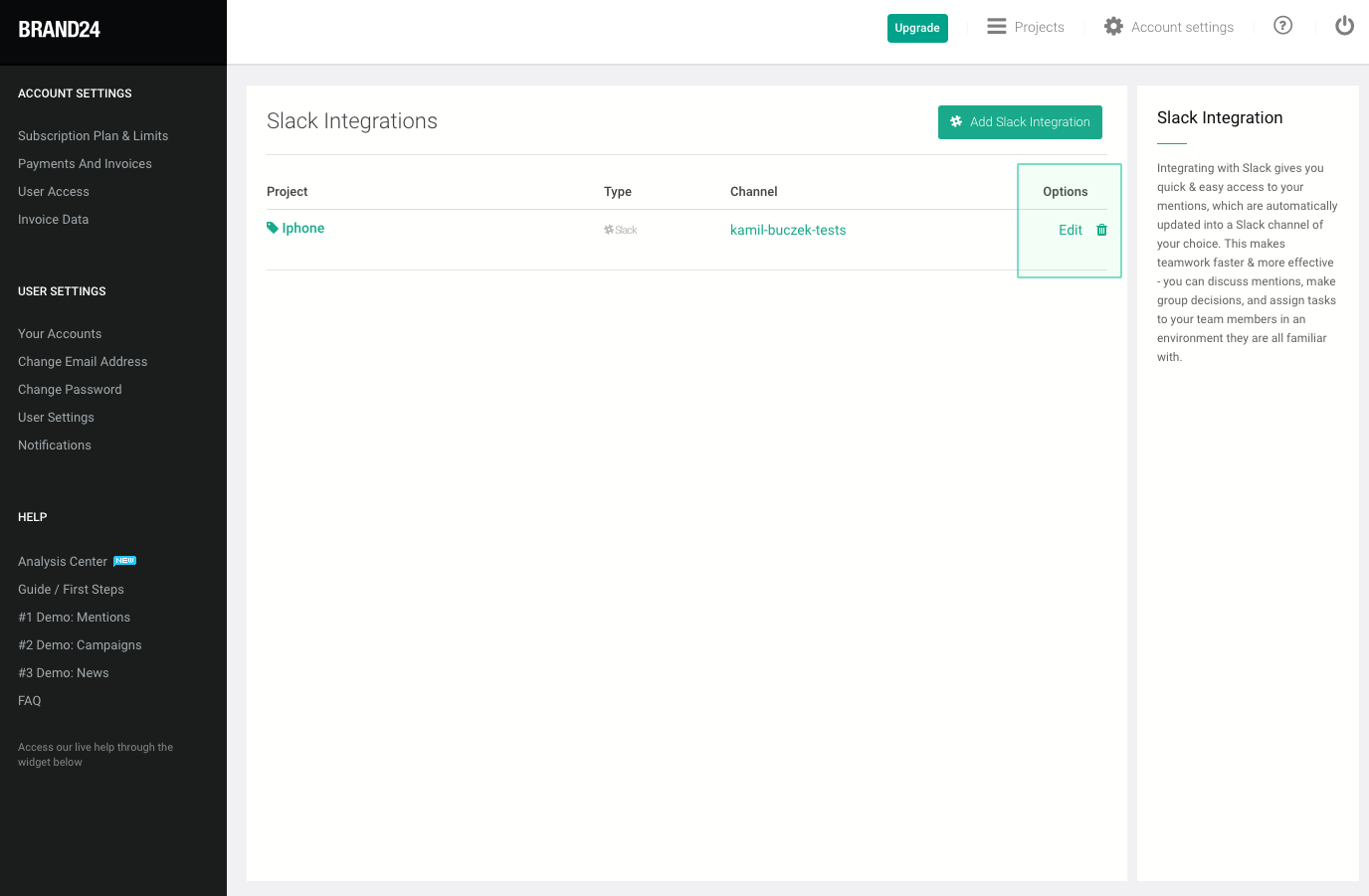 All you need to do is click the "Trash" icon on the list of projects integrated with Slack.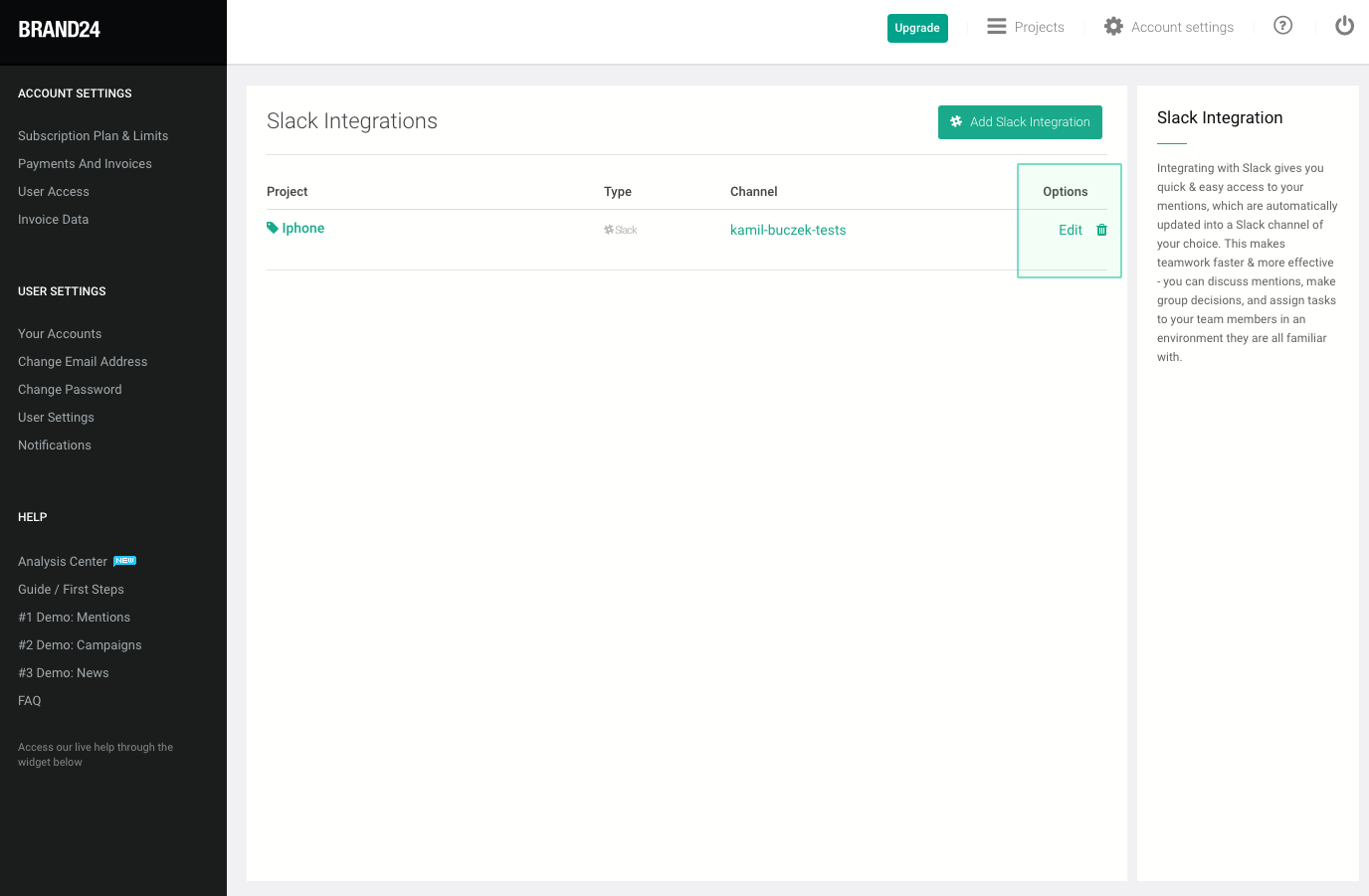 Back to top