How to See How Many Times a Hashtag Was Used on Twitter
October 20, 2017 ・ 4 min read
Hashtags have been with us for a quite some time. A couple of weeks ago we celebrated their 10th anniversary!
Over the years, hashtags have come a long way: from grouping discussions in first IRC chars, revolutionizing Twitter and social media, through raising awareness about social issues, commemorating tragedies to digital marketing.
If hashtags are one of the tools in your marketing arsenal and you're curious how to see how many times a hashtag was used, this article is for you.
You'll quickly learn how to see how many tweets a hashtag has.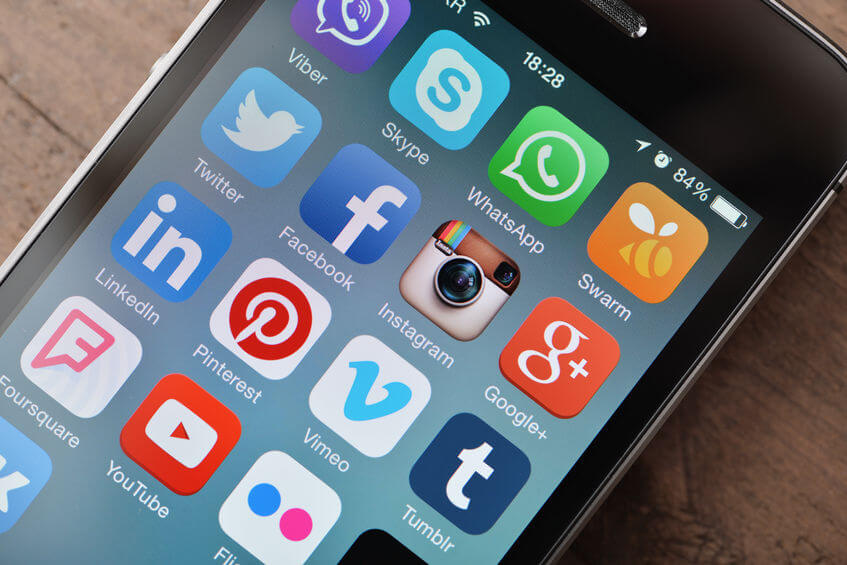 A Quick Recap First
As for a marketer, hashtags hold a massive potential mostly in two areas:
Raising brand awareness.
Analyzing marketing performance.
Discovering trends.
First of all, creating a unique hashtag for your company, product, marketing campaign or event helps boosting awareness about your activity. As people share social media pieces of content including your hashtag, more and more people gets to see it.
Secondly, adding a hashtag to every piece of content, whether it's in social media or elsewhere, gives you a chance to measure the performance of this content later on. Twitter chats, ebook releases, feature updates, marketing campaigns, videos — they all can be hashtagged and measured.
For example, if you launch a marketing campaign accompanied by a hashtag, you can then find out how many times a hashtag has been used, what social media reach its mentions generated and more.
Thirdly, by discovering and following trending hashtags in you niche, you stay up to date with what's relevant to your business
There are at least 3 hashtag metrics you can track as KPIs:
Number of hashtag mentions (how many times a hashtag was used on Twitter)
Social media reach (of pieces of content mentioning a hashtag)
Number of interactions (likes, comments and shares of pieces of content mentioning a hashtag)
How to See How Many Times a Hashtag Was Used
You can track it using social media monitoring.
Here's a short video that explains how to track your hashtag via social media monitoring:
Social media monitoring tools collect in real time all online pieces of content mentioning given keywords.
It can be your hashtag.
The data is gathered from all publicly available sources online. It includes social media, websites, news sites, blogs, discussion boards and other places.
Seeing how many times a hashtag was used on Twitter is just one insight social media monitoring tools provide.
Inside a social media monitoring tool you can also find:
The most active social media profiles using a hashtag.
The most influential social media profiles and websites using your hashtag
The most popular authors using your hashtags
The most influential authors using your hashtags
Context of discussion.
Where your hashtags are used most often
Comparison of volume and social media reach with a previous period
Number of interactions
Thorough tracking hashtag performance on Twitter, you are able to track and asses how your marketing performs.
Also, there are other ways to use hashtags.
Apart from tracking how many times a hashtag was used, by following who uses is, you can find:
Potential ambassadors for your company or product
Customers expressing negative, positive comments online
Customers posting questions
Let's have a look how to do it using a social media monitoring tool like Brand24.
Step 1. Create a project.
After creating your account, set up your project.
There are two things to keep in mind while setting up a project:
Always include the hashtag sign. People tend to forget about it.
Social media monitoring tools don't collect historical data.
Then, go to more settings and sources. Tick Twitter.
Once you approve your settings, all mentions of your hashtag will be collected in the dashboard – this is where you can see how many times a hashtag has been used on Twitter.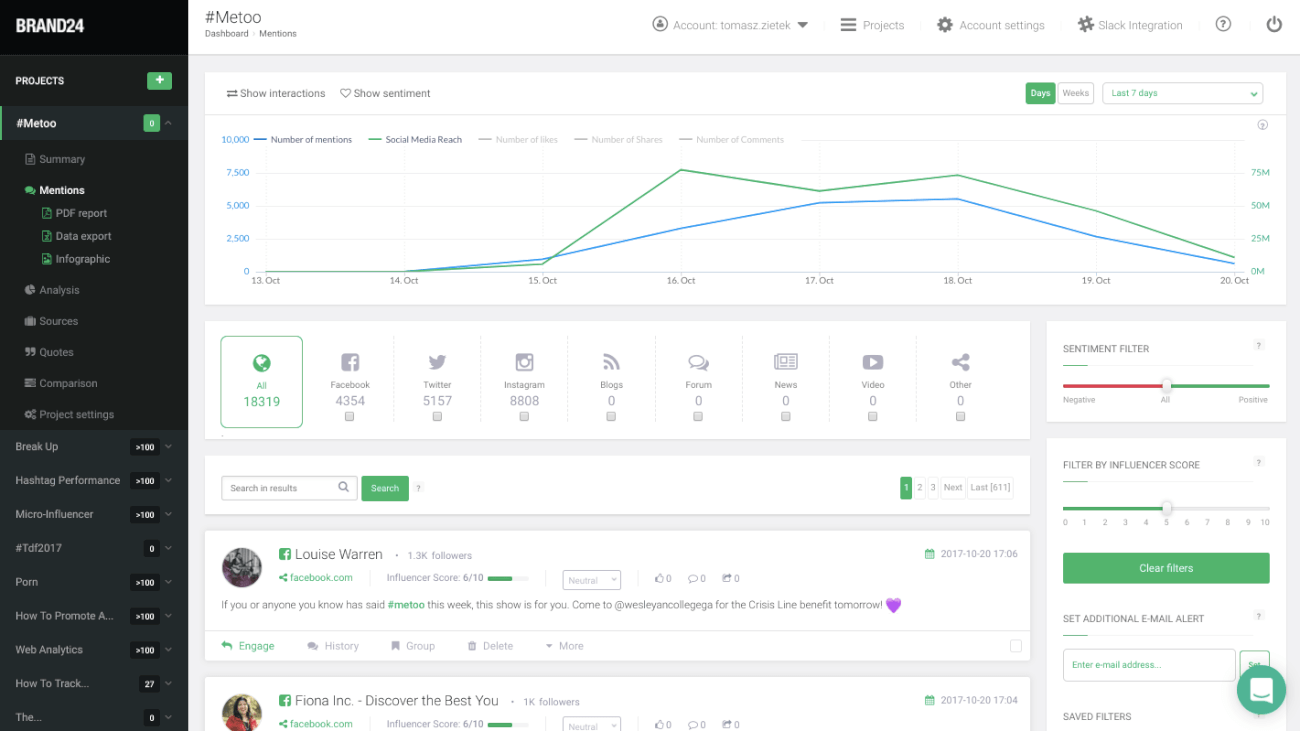 You can freely adjust the time span.
And this is how a mention looks like:

In a mention, you can see:
Authors name
Number of followers
Source of hashtag mention
Sentiment
Number of interactions
Date
Content
Options
Your hashtag mentions can also arrive to the mobile app so that you have access to them wherever you are.
Step 2. Track your hashtag performance.
If you want more than see how many times a hashtag was used, you can access the summary tab and analysis tab — they store all important insights about your hashtags.
Summary tab is where you can see the summary of the most important data about your hashtags:
The most popular hashtag mentions
Latest hashtag mentions
The most influential profiles using your hashtag
The most influential sites using your hashtag
Numerical summary of your hashtag performance: results, social media reach, number of interactions, positive / negative mentions
Comparison graphs
Other stats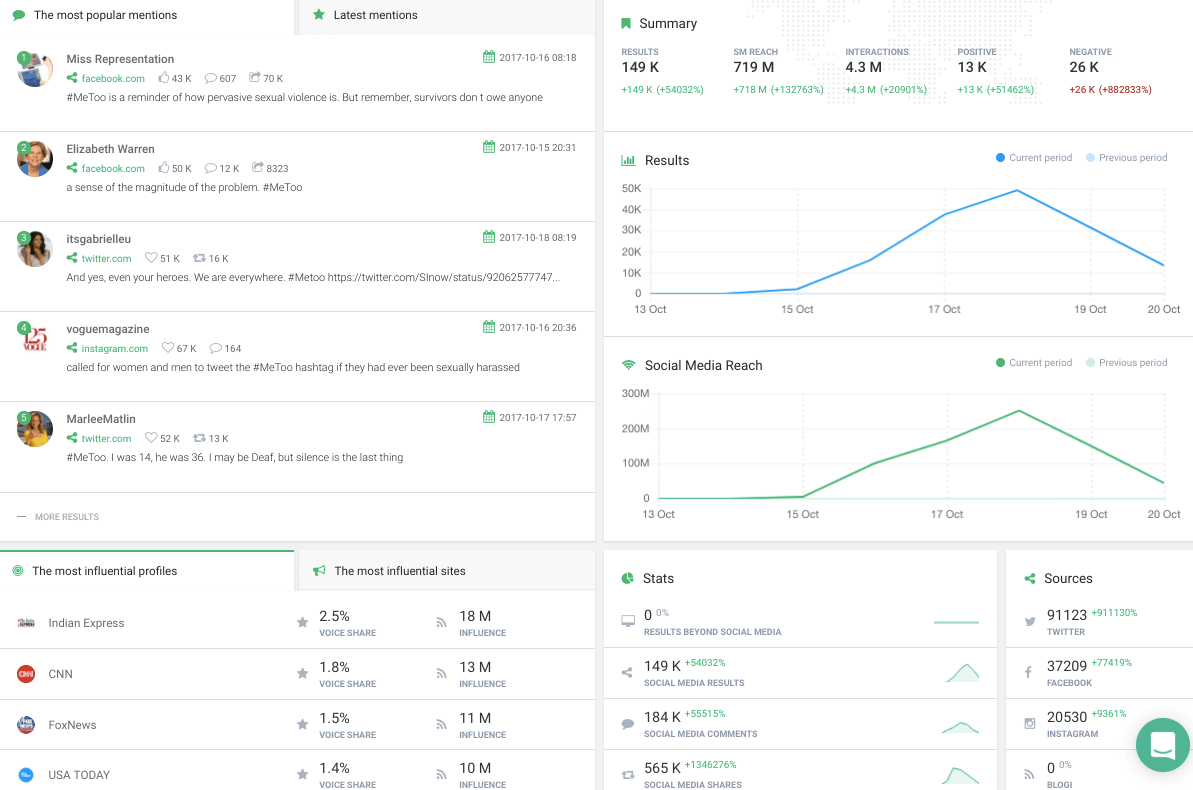 You can have an even closer look at this data in the analysis tab.
In there, you can browse more results, discover voice share, influence of social media authors, their social media reach, context of discussion and other information.
Conclusion
If you're interested to see how many times a hashtag was used, try it out here. It's absolutely free.
Read more