How to See How Many Times a Hashtag Was Used on X (Twitter)
January 20, 2023 ・ 8 min read
Hashtags have been with us for quite some time and became an inherent tool of online marketing. Over the years, hashtags have come a long way: from grouping discussions in first IRC chars, revolutionising Twitter and social media, through raising awareness about social issues, commemorating tragedies to digital marketing.
If hashtags are one of the tools in your marketing arsenal and you're curious how to see how many times a hashtag was used, this article is for you. You'll quickly learn how to see how many tweets a hashtag has.
A Quick Recap First
As for a marketer, hashtags hold a massive potential in a few areas:
Brand awareness
Hashtag campaigns
Twitter trends
Hashtag campaign
Competitors analysis
Social media analysis
Discovering trends
Creating a unique hashtag for your company, product, marketing campaign or event helps boosting awareness about your activity. As people share social media pieces of content including your hashtag, more and more people gets to see it.
Adding a hashtag to every piece of content, whether it's in social media or elsewhere, gives you a chance to measure the performance of this content later on. Twitter chats, ebook releases, feature updates, marketing campaigns, videos — they all can be hashtagged and measured in some way.
For example, if you launch a marketing campaign, you should necessarily create a dedicated campaign hashtag. With this hashtag accompanying the content of your campaign, you can effectively find out not only how many times a hashtag has been used but also:
Social media reach of your Twitter hashtag or hashtags
Volume of interactions around your tweets using your hashtag
Number of interactions
Sentiment analysis around hashtagged tweets
Top tweets
Top influencers
Popular hashtag!
Even more!
If you're interested in more benefits of hashtag analytics, click here and move to the further section of this blog post.
Brand24 is a tool that allows following any hashtag on Twitter in real-time.
How to see how many times a hashtag was used?
You can track it using a media monitoring tool. Brand24 good one here.
Here's a short video that explains how to track your hashtag on Twitter using media monitoring:
Media monitoring tools collect in real time all online pieces of content mentioning given keywords.
Seeing how many times a hashtag was used on Twitter is just one of many insights media monitoring tools provide. It's worth mentioning that Brand24 can track hashtags also in other sources: Instagram, TikTok, review sites, websites, news sites, blogs, discussion forums, and other sources.
Apart from hashtag tracking, a Twitter monitoring tool such as Brand24 will also tell you:
The most active Twitter users using your hashtag
The most influential Twitter users using your hashtag
The top influencers that use your hashtags
Top tweets
The number of tweets
Their social media reachContext of discussion
Hashtag comparison
The number of interactions your hashtags generate
Other popular hashtags
Use Brand24 to check how many times hashtag was used on Twitter!
Let's have a look how to do it using a media monitoring tool like Brand24.
Step 1. Create a project
You need to enter one or more hashtag you want to keep track of.
There are two things to keep in mind while setting up a project:
Next, go to More settings and Sources. Tick Twitter.
Once you approve your settings, all mentions of your hashtag will be collected in Mentions tab – this is where you can see how many times a hashtag has been used on Twitter.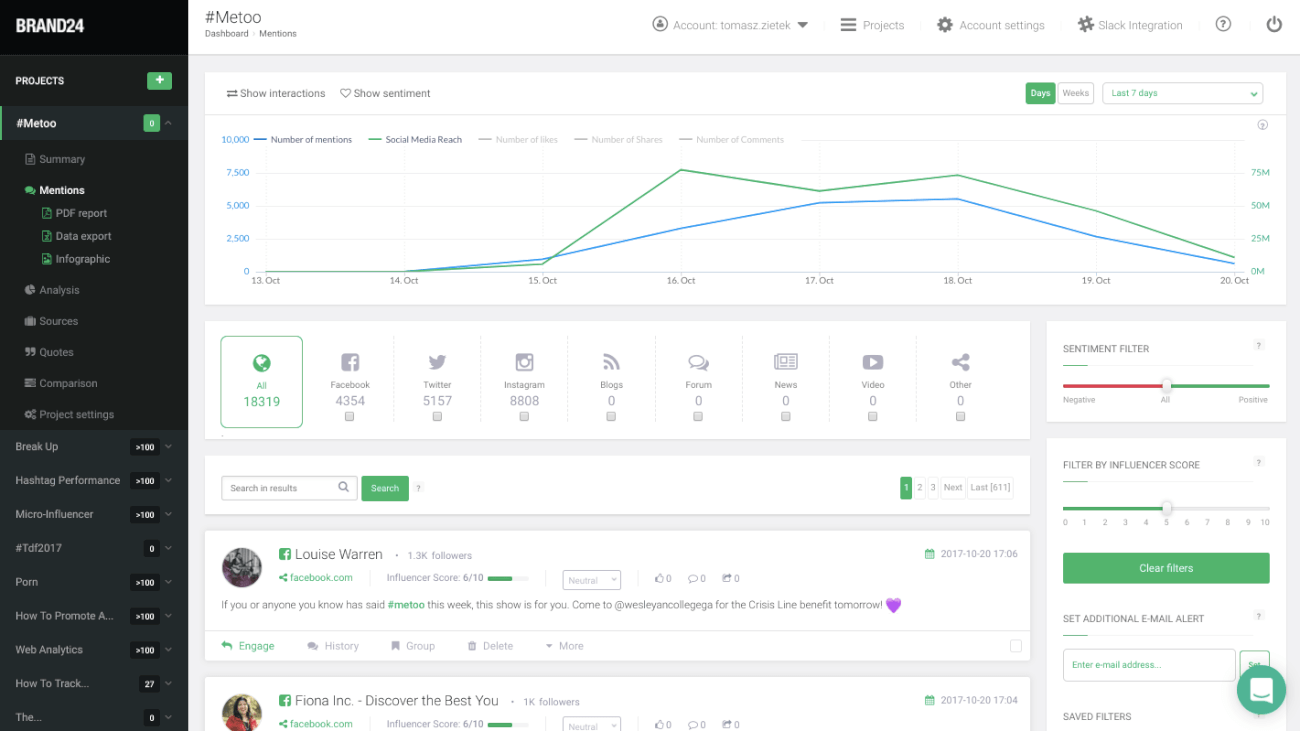 In top right corner, you can freely adjust the time span.
And this is how a Twitter mention looks like:


In a mention, you can see:
Authors name
Number of followers
Source of hashtag mention
Sentiment
Number of interactions
Date
Content
Options
Your hashtag mentions can also arrive to the mobile app so that you have access to them wherever you are.
Set up Brand24, follow and analyze any hashtag on Twitter!
Step 2. Track your hashtag performance.
If you want more than see how many times a hashtag was used, you can see Summary tab and Analysis tab — they store all numbers about your Twitter hashtag.
Summary tab is where you can see the summary of the most important data about your hashtags:
The most popular hashtag mentions
Latest hashtag mentions
The most influential users that use your hashtag
The most influential sites using your hashtag
Numerical summary of your hashtag performance: results, social media reach, number of interactions, positive / negative mentions
Comparison graphs
Other stats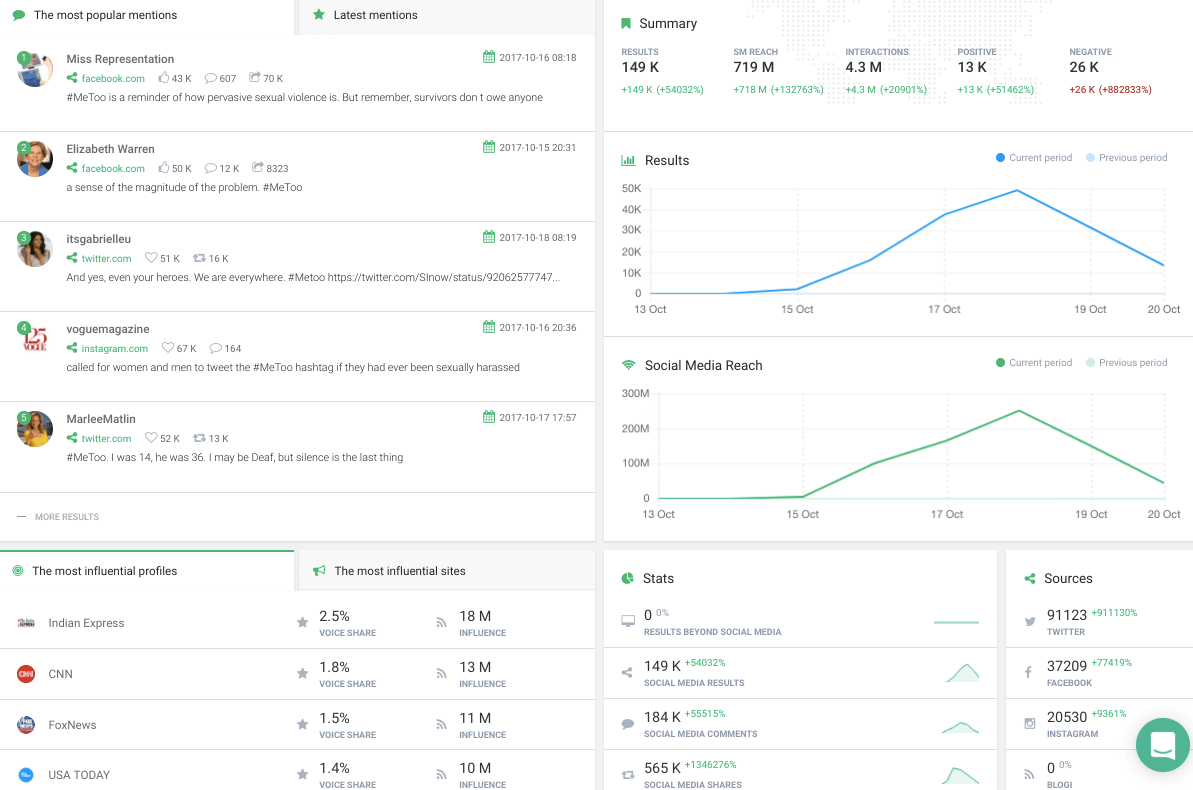 You can have an even closer look at this data in the analysis tab.
In there, you can browse more results, discover voice share, influence of social media authors, their social media reach, context of discussion and other information.
OK, but why?
Hashtags let you discover plenty of information that might be valuable in terms of business and marketing strategies.
Here are some examples.
Brand ambassadors and influencers
With unique product or branded hashtags, you can discover influential social media users whose experience and expertise are of value to others.
They usually have a considerable number of followers, therefore they reach a wider audience. Having such people on your side grants you, in a way, the access to their audience. As they talk about your products and brand, your business gets additional exposure and, hopefully, reaches your potential customers.
Customer insights
Successful businesses must know their target audience in-and-out.
As you follow, again, unique hashtags connected to your brand and products, and your niche, you're able to have a closer look at the conversations they have in social media.
This way, you get to know them with all their problems, ideas, suggestions, demographics, lifestyle. All of these influence their buying habits and purchasing decisions.
By knowing them, you can craft better suited solutions, solve the right pain points, present the right benefits, or use a tone of voice that strikes the chord with them.
Twitter mentions are a great way to discover what your customers really think.
Customer feedback
Tracking the same conversations often gives you the access to customer feedback. It's no mystery that consumers talk in social media about products, share opinions, recommendations, and feedback.
With looking at these social media conversations, you can learn first-hand experiences from your customers and discover what they like and don't like about your product or brand.
Brand24 is a tool that tracks Twitter mentions and hashtags. Try a 14-day trial!
Branded hashtag
A unique hashtag is not only a part of your brand image and identity, but also a tool to analyze the online presence of your brand, products, or marketing campaigns.
It's a form of a unique online signature of your brand. The more consumers use your hashtag online the more your brand awareness increases and gains exposure in front of new eyes.
Here's a short video that does a really good job of explaining how to track who, where, and when people use your hashtag:
Dedicated brand hashtags can also support your social media campaigns. If people share posts including your campaign hashtag, it's exposed to a larger number of people and its social media reach increases. Therefore, more and more people see the campaign, the hashtag and your brand awareness increases. What's more, consumers interested in your campaign can connect with each other; they just need to google the hashtag.
Over the years, Nike's been known for its "Just Do It" slogan. With the development of social media marketing, the company started building its online presence and put the hashtag sign before the legendary slogan. And there you have it: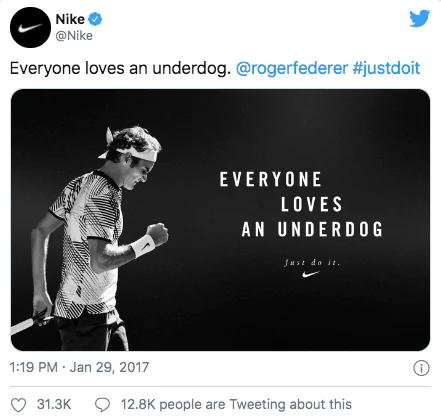 Analyzing the performance of your brand hashtags gives you an idea of how your brand is perceived in social media and what social media reach it generates. What's more, you identify and engage people talking about you through the hashtag.
Events
Hashtags on Twitter are a good way to spread the news and raise the awareness about an event and a brand standing behind it. It can translate into numerous benefits such as, new customers, sponsors, public recognition or building authority in a given field.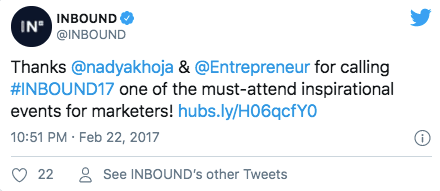 An event hashtag puts together all online conversations about your event. If an event is hotly debated online, its social media reach increases and more people gets to know about it. This can bring in people interested in your event who are unaware that it exists. It includes customers, sponsors and speakers. So the goal here is to get people to talk online about the event using a dedicated hashtag.
It's important to create an event hashtag before an event. It means that it's visible online for a longer period of time and more people has a chance to learn about it and engage.
During an event you can engage participants and speakers and create a live stream of conversations including an event hashtag.
After an event, you can thank all the participants and talk about the feedback.
All of it to increase your event awareness and social media reach.
Content creation
Trending hashtags can often be an inspiration for content or a case study.
On the occasion of the Valentine's Day, we analyzed the social media buzz around the Valentine's Day, which included the analysis of #ValentinesDay2017 hashtag.
For example, if I were a marketer at Turkish Airlines, I would monitor the #TurkishAirlinesHelpSomalia hashtag and wrote a case study about the online and social engagement it drives.
Conclusion
If you're interested to see how many times a hashtag was used, try it out here. It's absolutely free.