Use unique features of Brand24 to improve your results
✔️ Advanced Hashtag Tracking

Learn which hashtags are the most popular among your audience. Analyze them by countries and platforms.
---
✔️ Sentiment Analysis

Measure social media reach and number of positive or negative mentions to find emotional opinions!
---
✔️ Daily Reports and Storm Alerts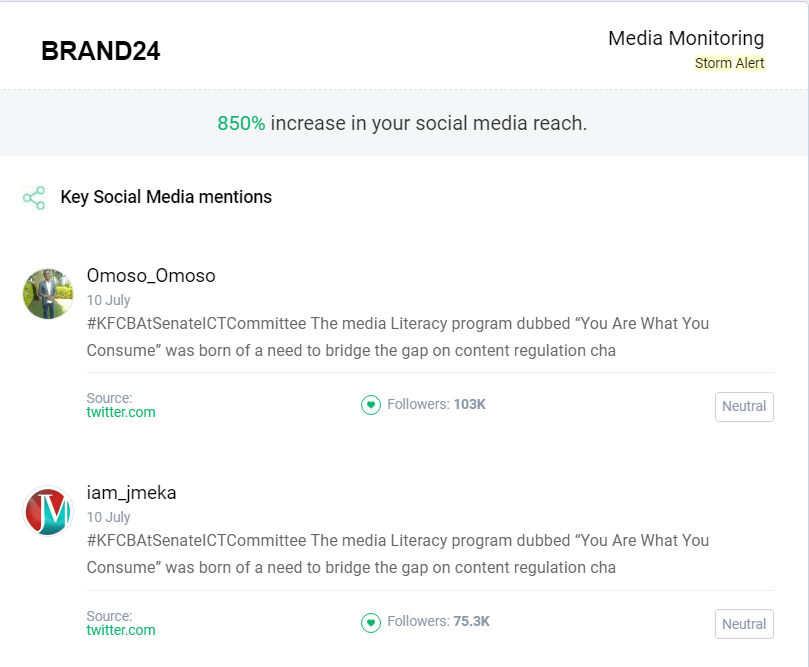 You'll be notified whenever your mentions reach will suddenly increase so you won't miss any important discussion about your brand.
---
✔️ Data Exporting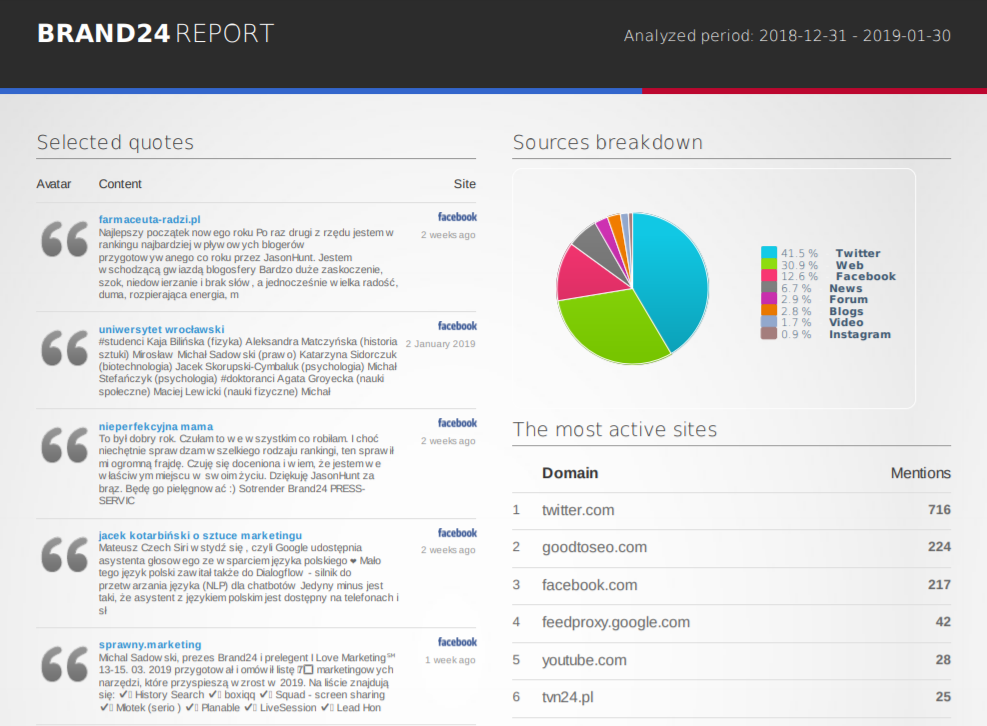 Report your results immediately and share them with your team by one-click data export in XLS or PDF
---
✔️ Influencer Score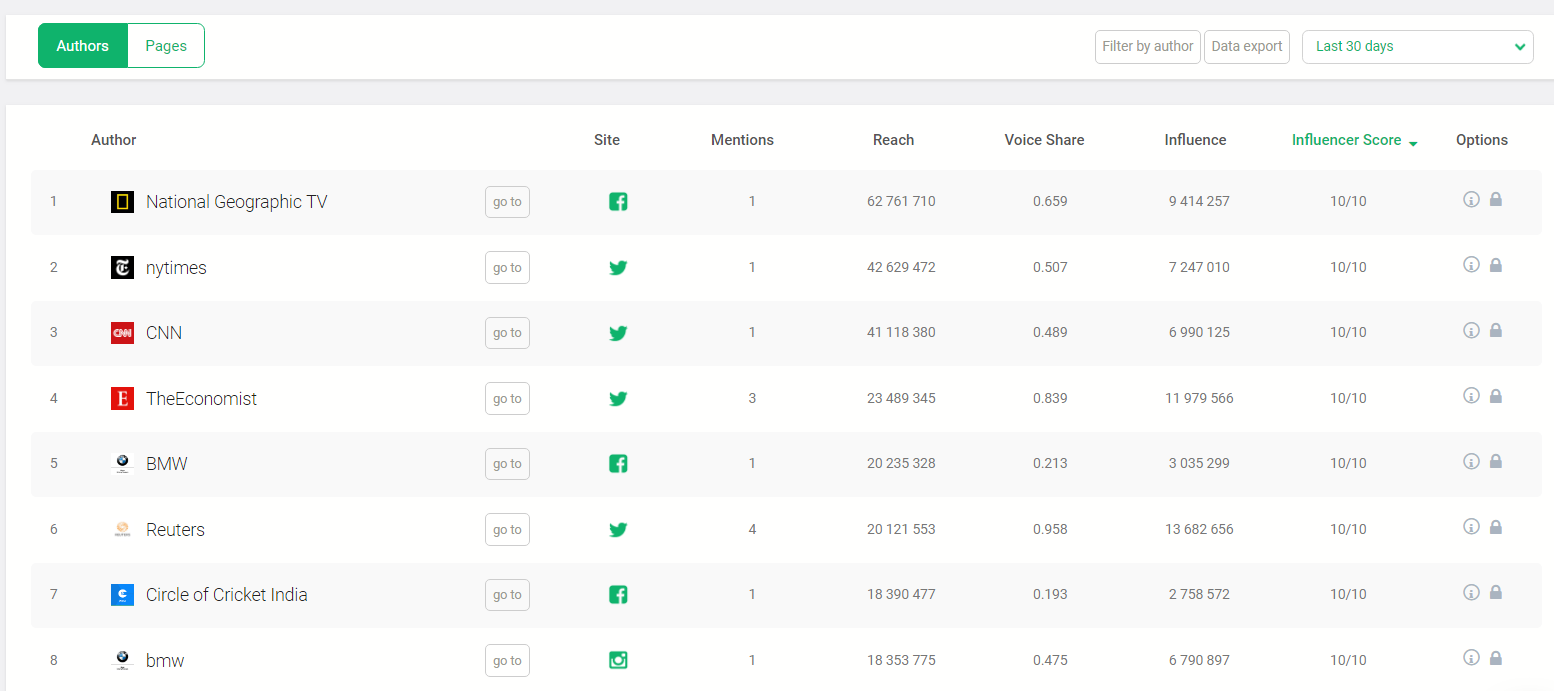 Miss Klout? With our Influencer Score you'll easily find influencers in your sector.
---
✔️ Mention Filters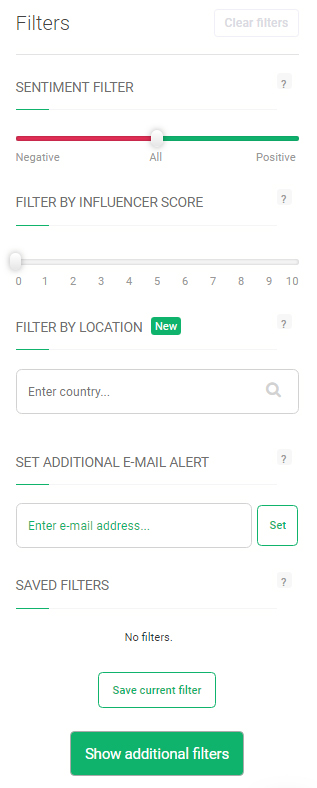 Got a lot of mentions? Filter them by sentiment, country, influencer score, number of visits and other metrics to find only most relevant opinions!