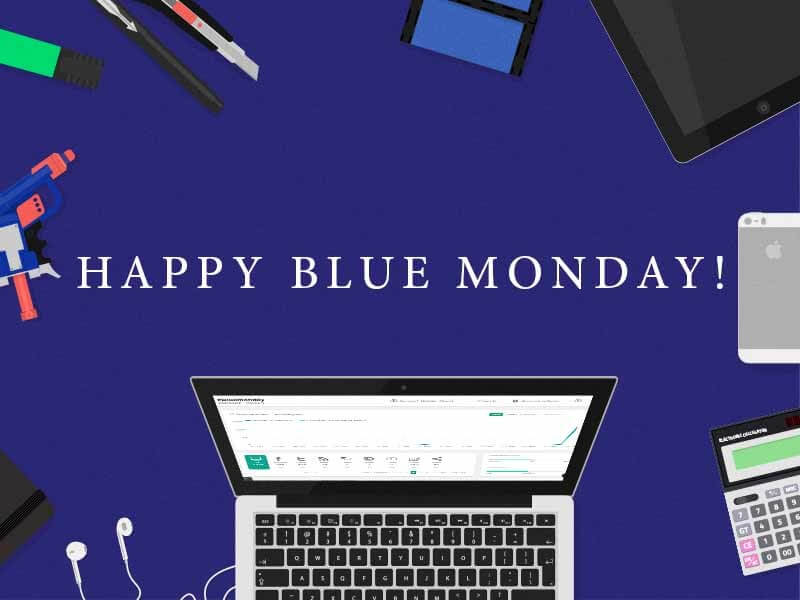 We can all agree that Monday is not the most pleasant day of a week. It is always hard to get into work after a relaxing weekend, but can we really estimate the most depressing day of the year? I don't thinks so. It is an individual case, but both social media users and brands love to bring it up every year. (Un)surprisingly, mainly in a positive context.
Despite the fact that all mainstream media writes about the third Monday of January as the most depressing day of the year and brands try to take advantage, people seem to have totally opposite attitude. They do mention Blue Monday in their statuses, comments and tweets, but mainly in positive context. The vast majority of content related to Blue Monday in the Internet has positive sentiment.
Like here:
Or here:
And here:
However, there is a consolation for those who actually are having a bad day today. Most brands jumped on the bandwagon as well and joined the mainstream discussion about the trending topic, offering their audience some treats and solace for a bad day. It is another opportunity to demonstrate their creativity in a real time.
Nevertheless, there is really no point of making a big deal of supposedly the most depressing day of the year, because such thing simply does not exist.
Brand24 wishes you Happy Blue Monday!