Category:
Product Update
We are constantly changing our product for the better! Below you will find everything about the new important features of Brand24.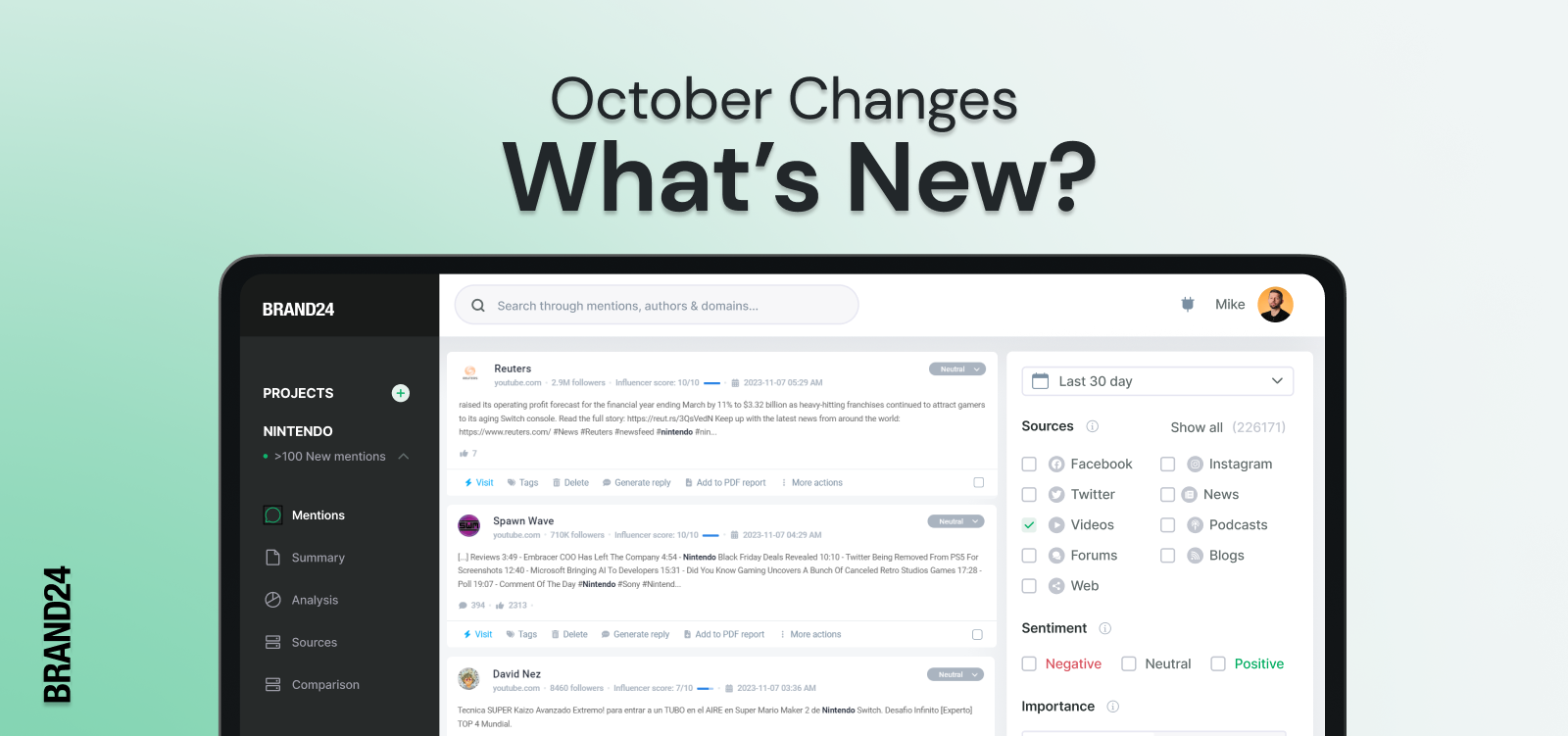 We're thrilled to introduce AI Insights. We've also seamlessly integrated YouTube and Semrush, bringing you even more exciting enhancements!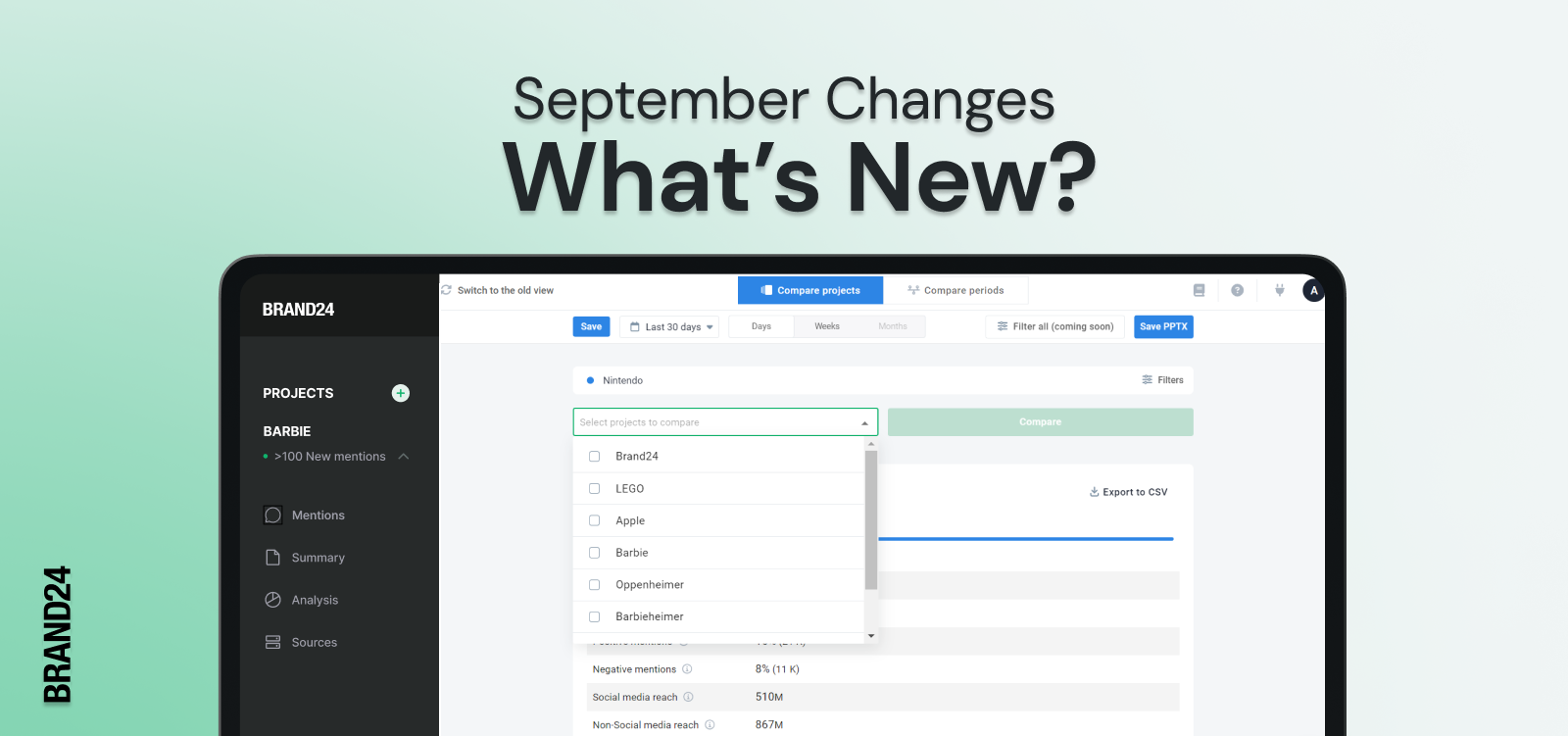 Get set for a deep dive into the new stuff, including the Comparison Tab, and we'll also chat about why the Influencer Score matters.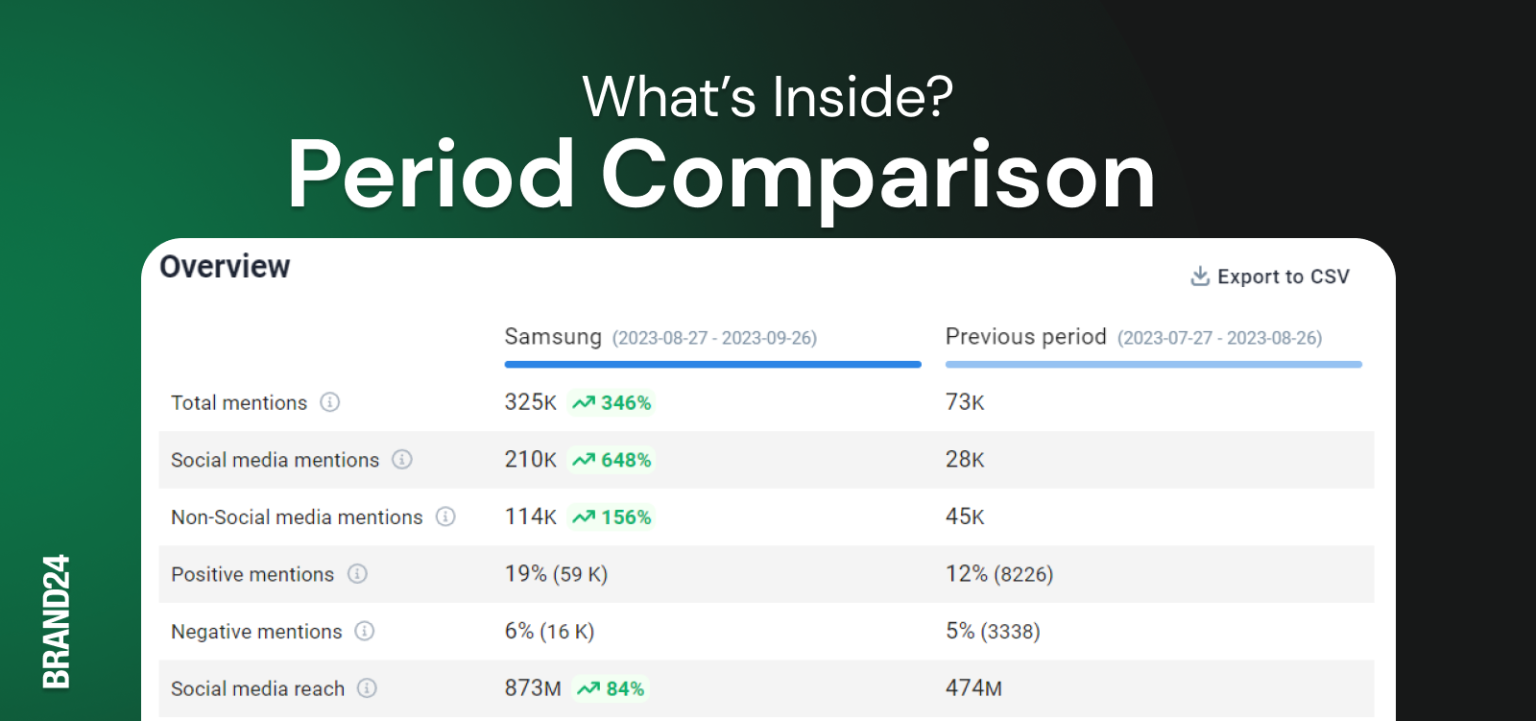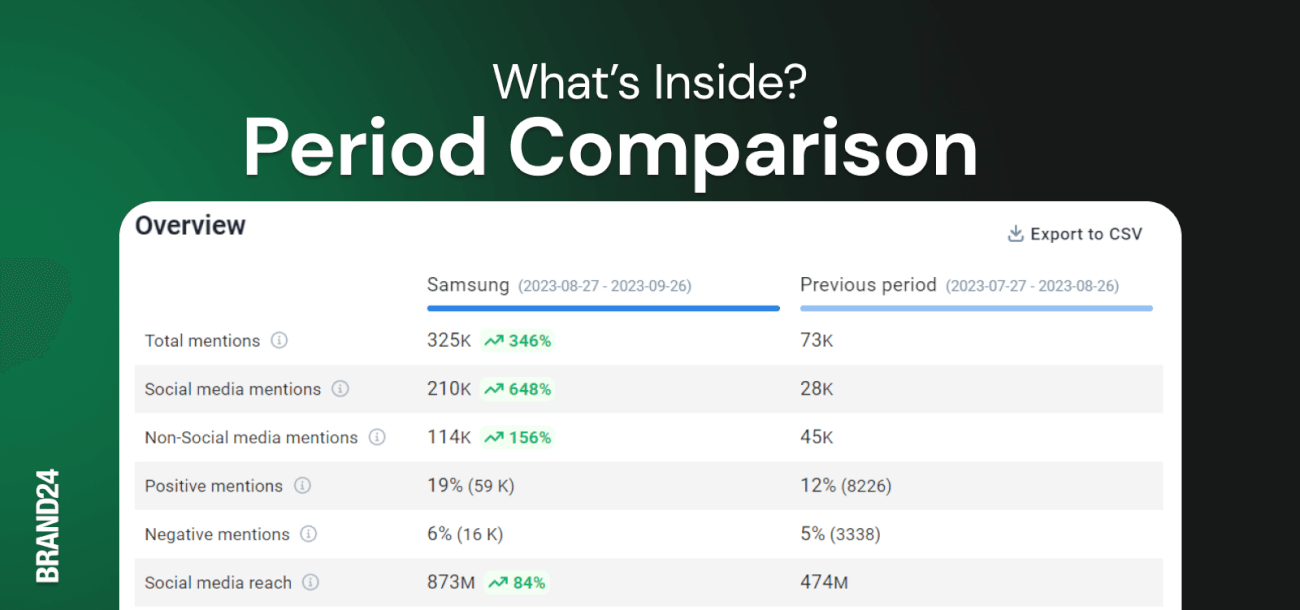 Get ready to ask yourself, "How did I ever live without this?" as we show you the possibilities of period comparison and show useful use cases!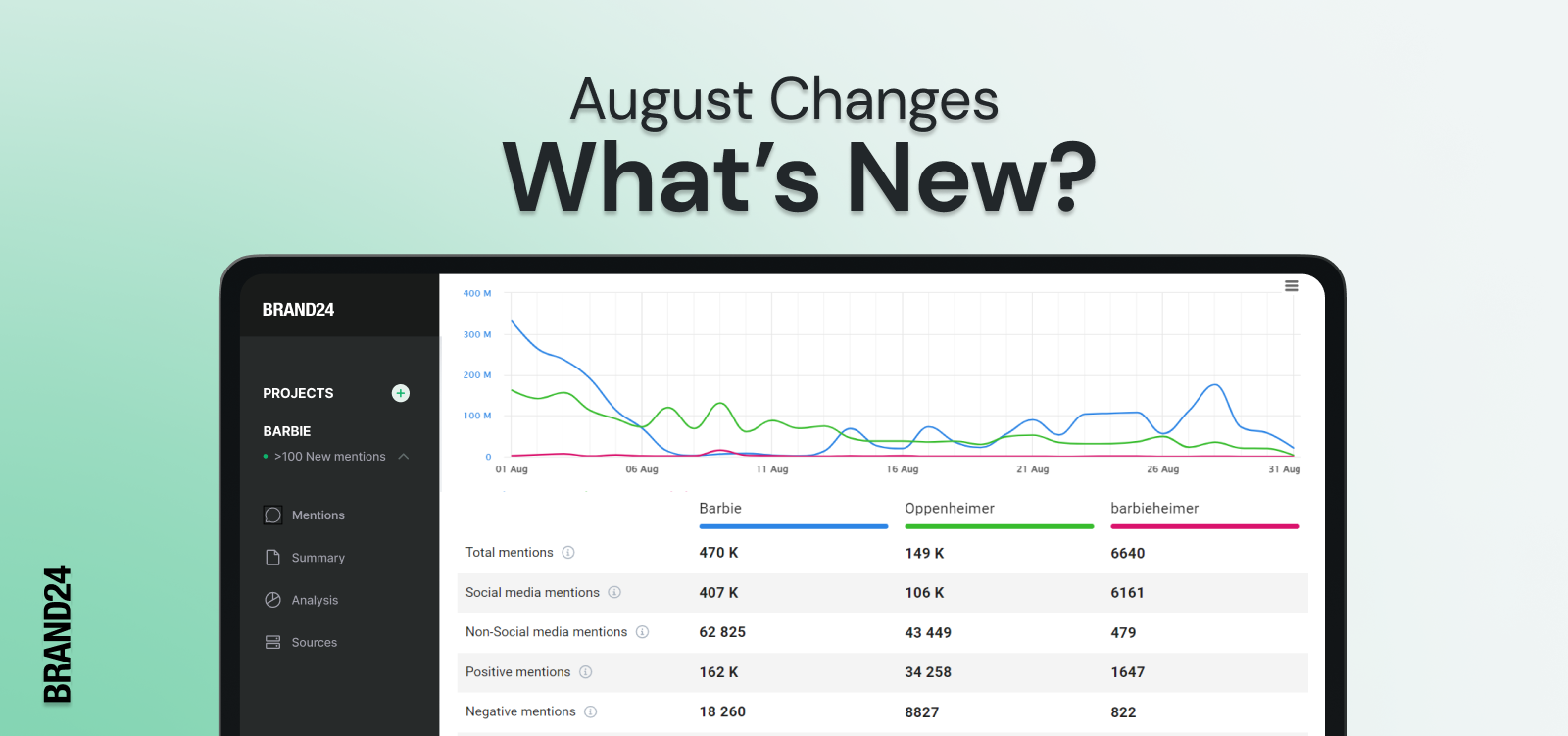 From the New Comparison Tab to Sentiment Analysis improvements, let's dive into the latest updates that may be useful for you and your company!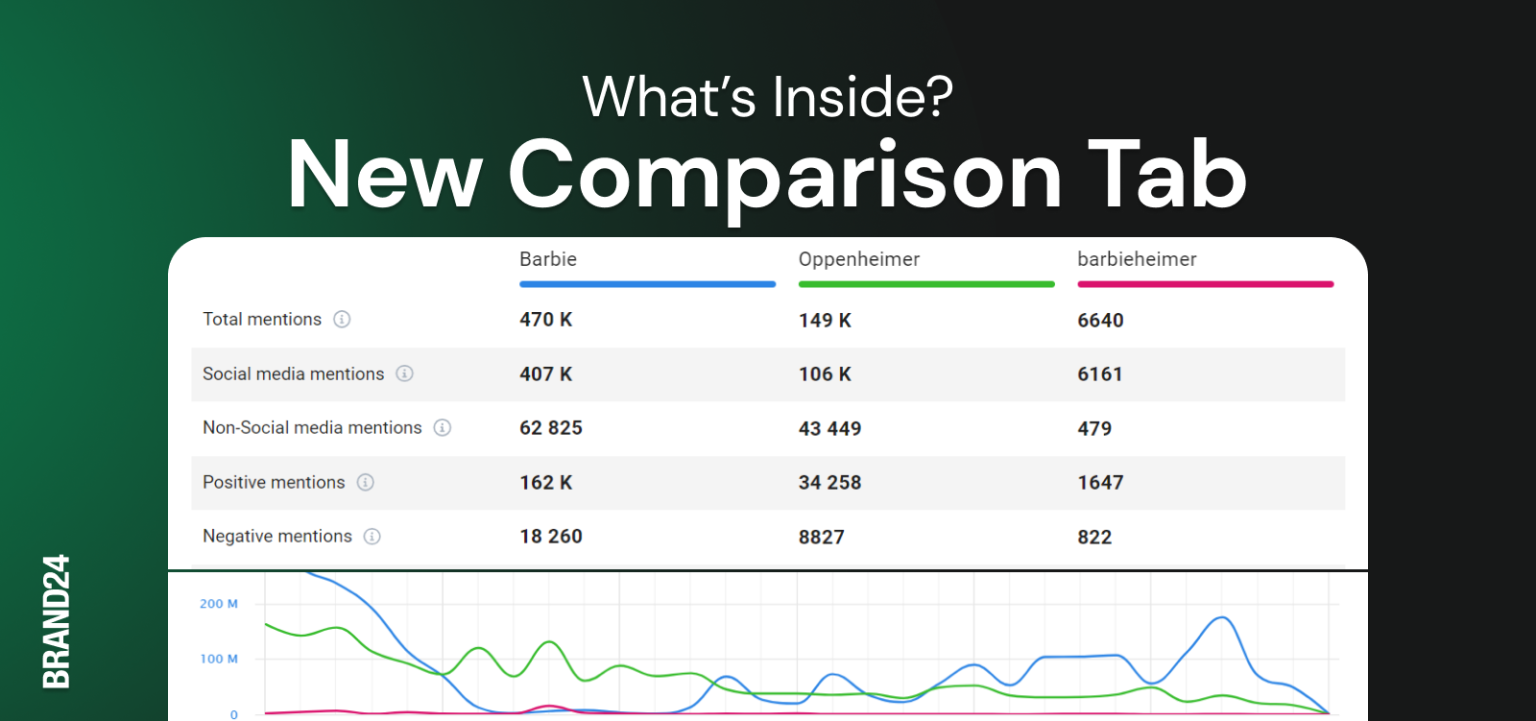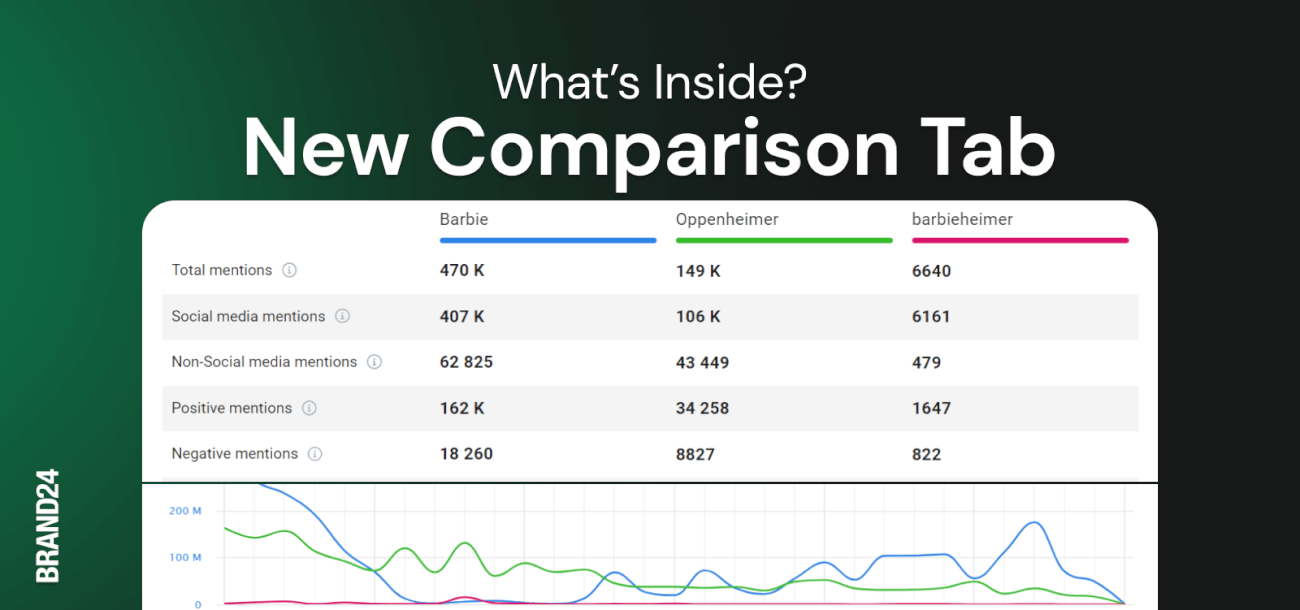 Say hello to the refreshed Comparison Tab in Brand24 – a game-changer designed to give you unparalleled insights into your brand's performance in relation to your competitors. Let's dive in and explore why this upgrade is a must-have for every brand striving for success in today's digital landscape.