Differences Between Snapchat and Instagram Stories
August 4, 2016 ・ 3 min read
The Internet is buzzing with the news about Instagram's new feature – Instagram Stories. Shortly after the announcement, the news sparked a debate as Stories are almost one-to-one clone of Snapchat's central feed. Have a look on our project and the social media reach connected to the topic. Remember that you can monitor any topic of your choice. Check it out in our free trial!

However, it's not the first time Facebook copies Snapchat. Remember about Facebook's apps that failed earlier on, such as Poke, Slingshot and Instagram Bolt.
The feature allows sharing all the moments from one's day without the necessity of saving them. Instead, all the photos and videos appear in the shape of a feed, or we should rather say a story. Such a story is available only for 24 hours.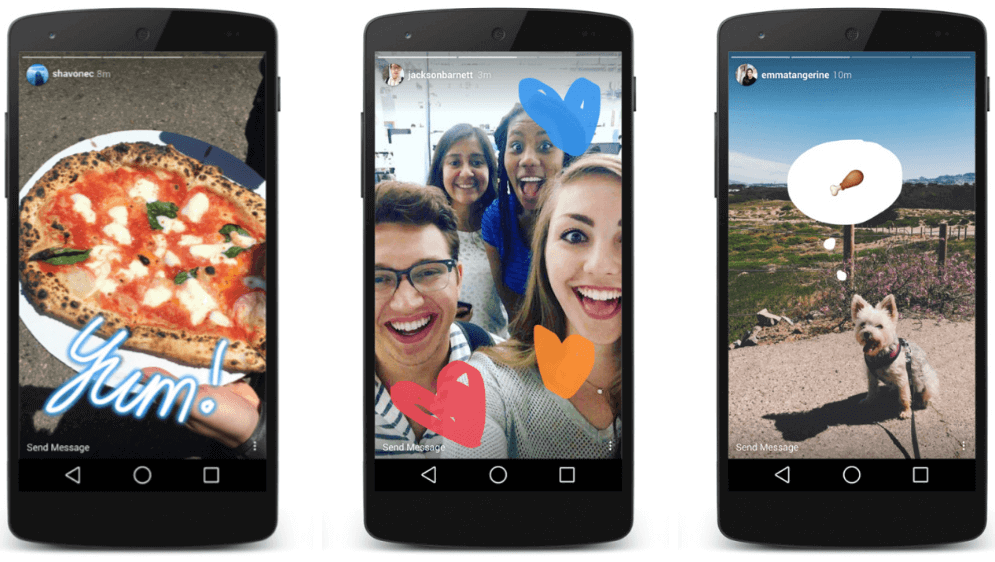 When it comes to changes in UX and UI, the top of Instagram's feed contains circular avatars of profiles that posted content within the last 24 hours. The avatars are displayed according to an algorithm that in the first place displays your favorite profiles. There are no interactions whatsoever, however, one can reply to stories with text messages.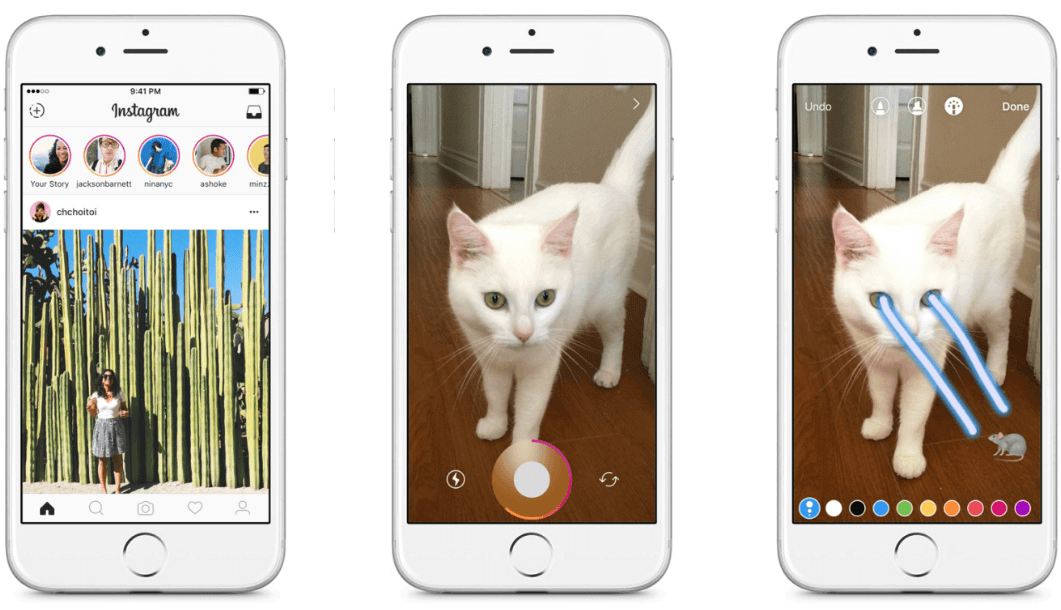 The feature gives the opportunity to share content that isn't awesome enough for Instagram's main feed. Also, this solution prevents from overspamming people's feed.
Deja-vu?
Instagram Stories looks almost like the exact copy of Snapchat. How does the CEO feel about accusations of copying Snapchat?
Don't you think that Snapchat's done a really awesome job? And Facebook's done a great job. And Instagram's done a great job. I think all of these companies have done a great job. Some people invent stuff. We've invented things.

Gmail was not the first email client. Google Maps was certainly not the first map. The iPhone was definitely not the first phone. The question is what do you do with that format? What do you do with that idea? Do you build on it? Do you add new things? Are you trying to bring it in a new direction?

We're bringing some new creative outlets with 'neon drawing.' You have different ways of navigating back and forth with this. You have a completely different audience. If you're a business, if you're a celebrity, if you're an interest-based account, you can have a giant audience. It's going to feel very different. I don't believe these two things are substitutes, and that's okay.
Differences
1. Stories:
Instagram Stories: stories appear in a row on the top of the main feed and are sorted according to algorithm of favorite profiles.
Snapchat: stories appear on a separate screen in chronological order.
2. Followers:
Instagram Stories: any of your followers sees your stories, though, you can block a specific profile. You can view people's stories without following them, as long as they are public.
Snapchat: You build a network of receivers
3. Browsing:
Instagram Stories: you can pause a slideshow, or go back to the previous slide.
Snapchat: you can't do that. Stories are time-limited.
4. Old Content:
Instagram Stories: can add content from last 24 hours.
Snapchat: you can add old Memories with a white border and timestamp.
5. Drawing:
Instagram Stories: 3 types of brush: standard, translucent highlighter and color-outlined neon.
Snapchat: 1 type of brush.
6. Colors:
Instagram Stories: custom colors, predefined palettes.
Snapchat: there are fewer colors to pick.
7. Filters, stickers, location:
Instagram Stories: none of them is available.
Snapchat: there's plenty of filters and stickers you can use.
8. Screenshots:
Instagram Stories: you can't see who screenshotted your story.
Snapchat: you can see who screenshotted your story.
And remember that you can monitor any topic of your interest in real time. See how social listening can be used as a research tool!