Dublin Web Summit 2013 vs. 2014 – How the Conference Developed
November 7, 2014 ・ 1 min read
Brand24 team exhibited during Dublin Web Summit conference in 2013. This year we did not participated in the event, however we decided to prepare a short comparison between this and previous year's edition.
Results are quite impressive: the number of attendees doubled, the number of mentions about the conference escalated 13 times and these contents reached to about 16 times more people than in 2013.
Check out the infographic and see how the Dublin Web Summit developed.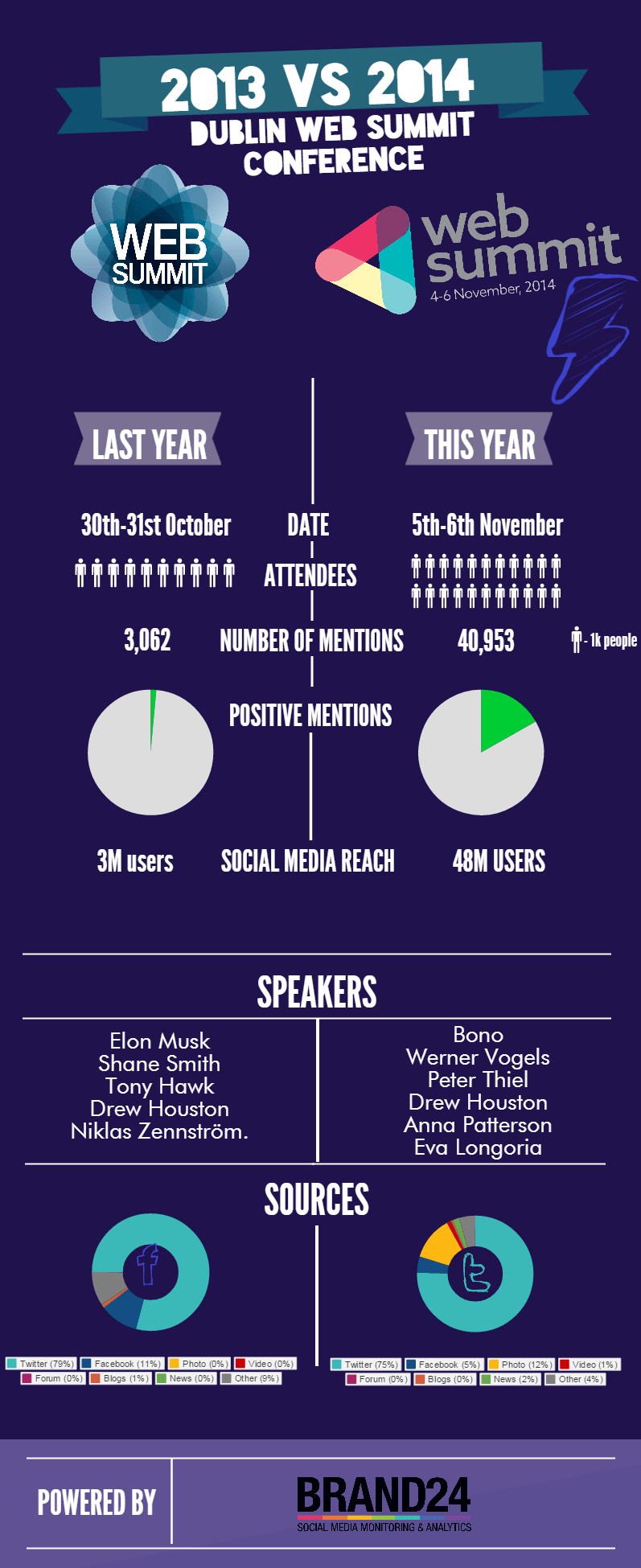 Participated in Dublin Web Summit 2014? Share your thoughts with us!