If you ask our Customer Success Team about the most requested feature, they in the blink of an eye say it's location. It's always been location!
Now we're happy to announce that Locations is finally here!
Let me explain how does it work, how to make use of it, and how to find it inside the panel.
---
Locations
From now on, all social media mentions of the keywords you monitor, keywords relevant to your business, marketing, or competitors can be identified on the world's map.
That includes social media mentions from Twitter and Instagram.
Apart from the analytics you already know from Brand24 such as sentiment analysis, social media reach, metrics of influence, volume of mentions, etc., the tool now filters your mentions by country.
How You Can Use It?
There's a couple of scenarios where Location can be helpful. Let's have a look at some of them.
PR or Digital Agency
Location is the weapon of choice for agencies that work with international customers. They can monitor and analyze mentions for clients, their brands and marketing campaigns in specific countries. For example, as a marketing manager, one can identify and analyze mentions for the #RedBull hashtag campaign in Austria.
Sales
Web and social media monitoring do well in lead generation and social selling. Location can be used to narrow mentions down and show only mentions from a particular country – a use case for people targeting their offer to a specific market.
Consumer Insights
Using Location, one can discover consumer insights from particular countries to get an idea how a product, service or marketing campaign is regarded in a given country. It's a glimpse into the consumer's mind in a particular location and different environment.
Competitor Analysis
In this case, one can use Location to see how one's competitors marketing and social media efforts perform in a particular country. On the basis of these observations and conclusions, one can optimize one's marketing for a particular market.
Where Can I Find Location?
Location is available for Trial, Professional Premium and Professional Max pricing plans.
Location is a filter. Just like other filters inside Brand24, it can be found at the right hand side of the panel – it's called Filter by location.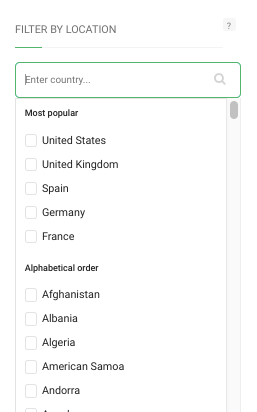 In there, you simply enter country names and tick the boxes to filter the countries you want. Mentions from selected countries will appear in the panel.
The analytics connected to Location can be found in the Analysis Tab and the Summary Tab – they will show 20 countries that generated the biggest number of mentions.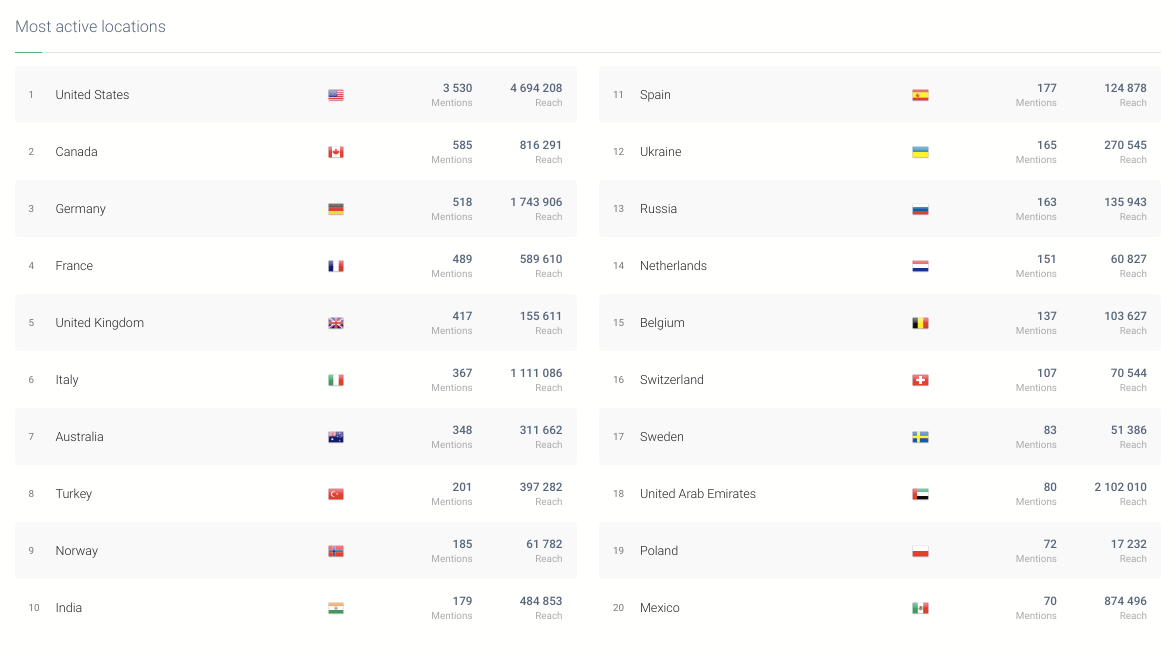 Locations data is also available for export – PDF Reports, Excel, or Infographic.
Here's a video tutorial how to use Location exactly:
---
---