Listening to a podcast is a great way to double effectiveness of your work. You can run regular tasks and listen to what best experts and they guest have to say about marketing hacks. They are thousands of different podcast. Please look at my favourite 20.
Podcasts are a wonderful invention. Whether working, driving a car or cooking, I can listen to them and soak up the knowledge that experts want to share completely for free. It's multitasking in its purest form. Doubling my effectiveness in the most accessible way. Sounds amazing, doesn't it? People with great knowledge and experience want to share it with their audience, with you! I take in their tips, I'm curious about their views on the changing trends and implement it in my work. I highly recommend the following podcasts (my list is getting longer every day so stay tuned!).

1. Social Media Zoom Factor by Pam Moore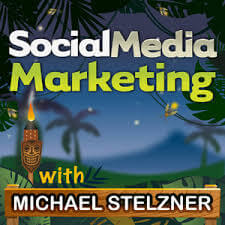 I came across Social Media Zoom a couple of months ago and it became one of my favorite ones quickly. Main reason is that each episode is packed with valuable tips. Very juicy from the very first minute. "Meeting" Pam allowed me to look at my social media activities from a new perspective. You definitely need to listen to "Personal Branding Fundamental Steps" episode.

2. Social Media Marketing by Michael Stelzner
Not hearing about this podcast is like not hearing of social media at all. Social Media Marketing run by Michael Stelzner, should be the goal of every marketer. You'll find all the crucial information in his podcasts. It might be one of the longest ones I listen to, but it's worth every minute of it.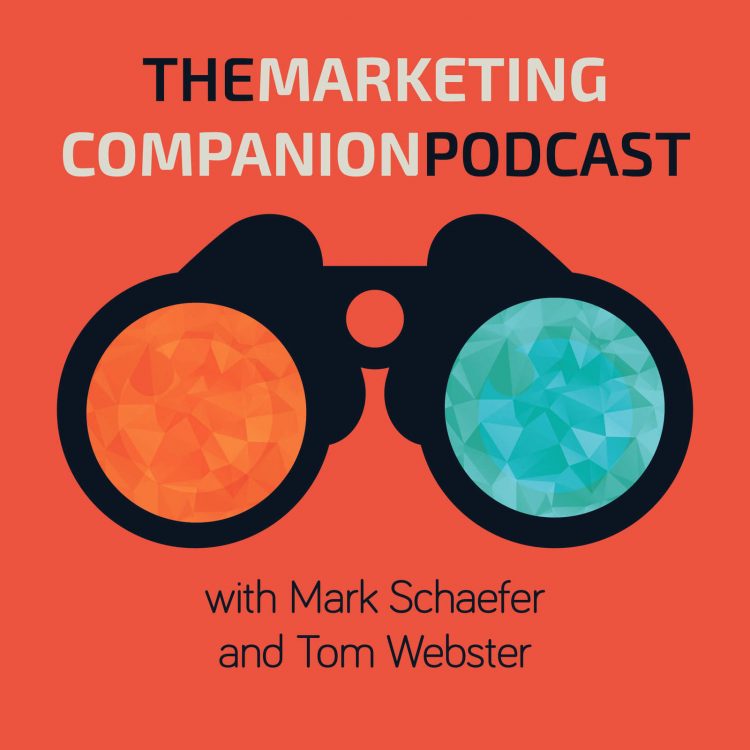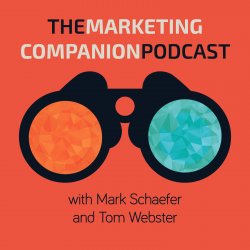 3.The Marketing Companion by Mark Shaefer and Tom Webster
Mark found the best combination of a substantive podcast with a sense of humor. In an extremely approachable way, he comments on the latest developments and forecasts trends. Listening to his conversations I leave for the Friday as it feels like participating in a nice industry social gathering.
4. 360 Entrepreneur Podcast by Yannick Illunga
Yann is not only a great man (he has the best positive attitude I ever met) but above all one of the best podcasters I know. The organizer of Podcast Summit, he knows about podcasts as much as hardly anyone. Yann runs 360 Entrepreneur Podcast where he interview best entrepreneurs. Tons of hacks and case studies on how to grow business. Happy to hear that Yann is about launching his brand new podcast project which will see the daylight soon.
5. Entrepreneur on Fire by John Lee Dumas
John has recently published episode number 1500 (!) of Entrepreneur on Fire. It's a perfect podcast for business owners, marketers and social media specialists. This show is fully packed with interviews with industry practitioners.
6. Social Pros by Jay Baer
Jay Bear probably needs no introduction. A great specialist, the author of the book "Love your haters," and a host of Social Pros podcast. If you listen to it, surely you won't miss the latest news from the world of social media. What's worth mentioning, the Social Pros was the winner of the Content Marketing Award for Best Podcast in 2015.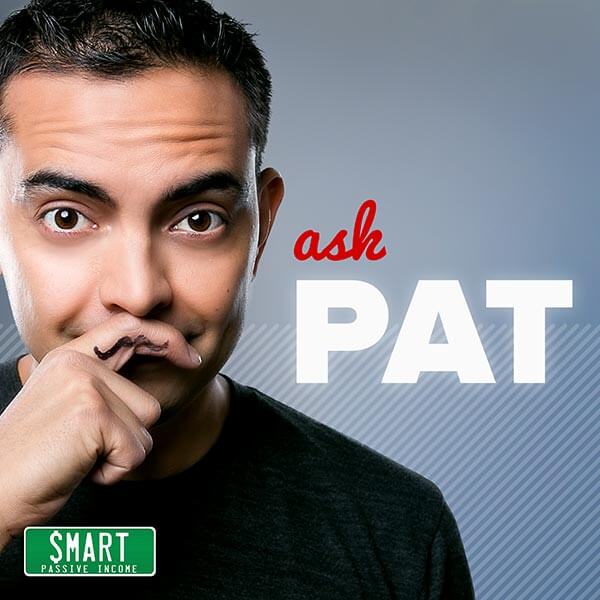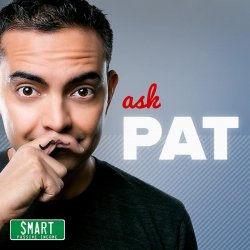 [mid_banner]
7. Ask Pat by Pat Flynn
Ask Pat is quite an original podcast which is a big advantage of it. The guests comprise of the audience itself, which asks interesting questions. Answering it, Pat delves into the subject of building a business and monetizing the actions. It's an interesting and accessible form. It must be on your list of must-listen.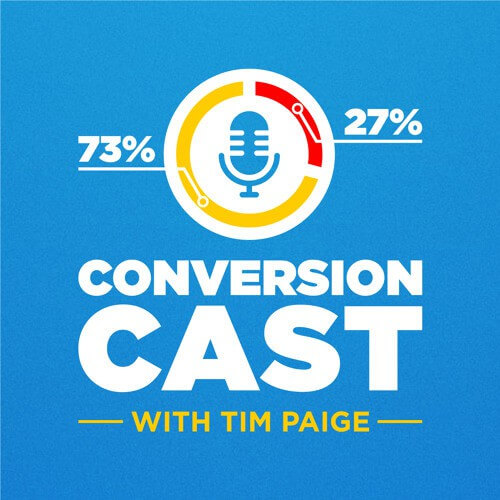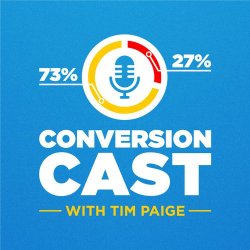 8. ConversionCast by Tim Paige
What is the biggest value of ConversionCast? It is a podcast about numbers. Every guest needs to show and prove, in statistics, incomes, percentage of growth, the efficiency that his action brought. You will learn a new brand hacks which you can easily implement in your business. Cool if consider it's all for free.
9. S.M.A.C.talk by Brian Franzo and Daniel Newman
For those who doesn't know S.M.A.C. stands for (S)ocial, (M)obile, (A)nalytics, and (C)loud. S.M.A.C. talk is mainly about technology and its impact on business. Brian and Daniel share their predictions on how technology might change our work environment. This is kind of special podcast as it mixes audio with video so you can see hosts talking live. That's a very cool feature which helps to build stronger relationship with the audience.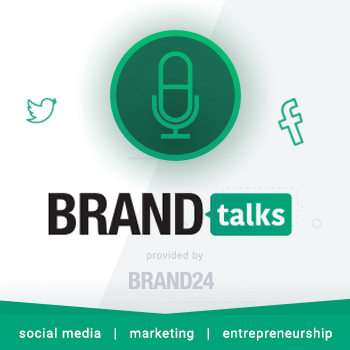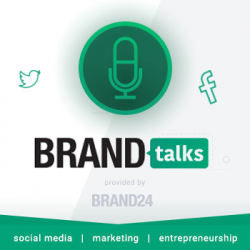 10. BrandTalks by Brand24
Okay, I'll be bragging a bit. It's our podcast that set off recently and is doing quite well! The greatest value is awesome guests, who share tips on how to build your business in each category. Hacks and tips on how to win in social media and online marketing. You are welcome to join us!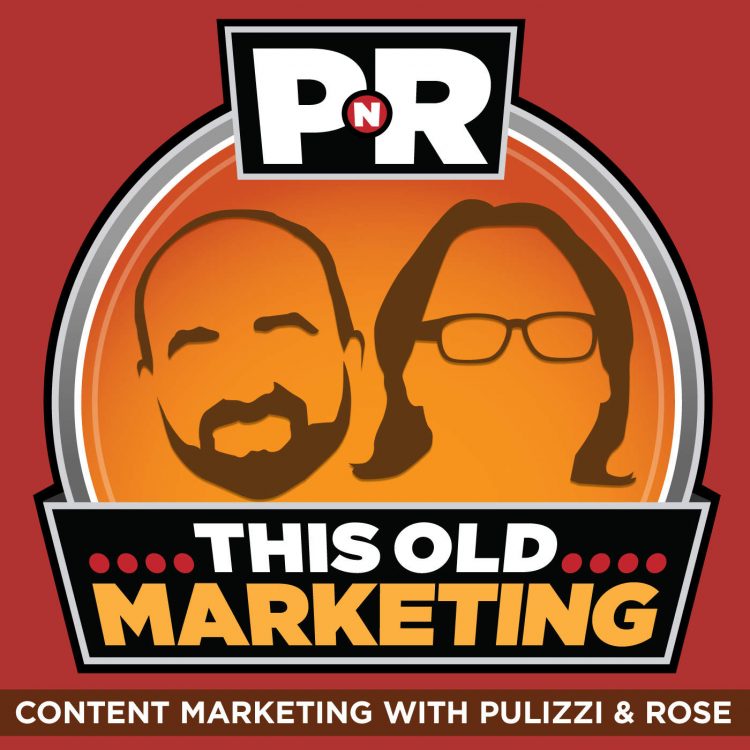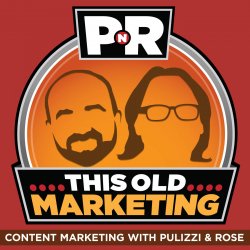 11. This Old Marketing Joe Pulizzi and Robert Rose
I can't decide what I like more: the This Old Marketing podcast or the Content Marketing Institute blog. I promised, however, to recommend the best podcasts. Joe and Robert have an amazing talent for selecting those topics that most just fit my needs. I do not know how it happens! I'm sure you will find something super-interesting.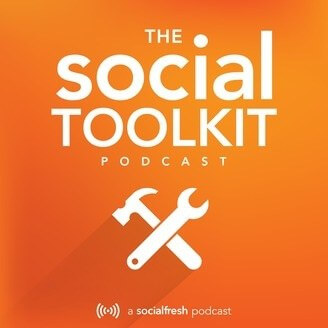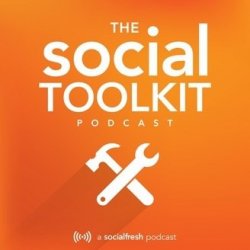 13. The Social Toolkit by Jason Keath and Jason Yarborough
As the name suggests, The Social Toolkit a true toolkit for every marketer. The host provides us with the tools, applications and guidelines to facilitate our work. It's a Bob's the Builder suitcase for marketers. In addition, the topics always match what is happening in the market. The guys keep an eye on it.

14. Marketing Smarts Podcast by Kerry O'Shea Gorgone
Raise your hand if you would NOT want to listen to Kerry. No one? I thought so. Marketing Smarts podcast is having a strong sense of adequate topics, she also invites great guests. The topics are extraordinary and necessary. The Digital Crown with Ahava Leibtag is one of the best ones!

14. #TwitterSmarter by Madalyn Sklar
#TwitterSmarter is one of the best podcasts available on Twitter. Madalyn is undoubtedly one of the leading authorities in this area. I believe in everything that is said of Twitter, by both her and her guests. Favourite episode? How to Grow Your Twitter Following with Mike Kawula of Social Quant.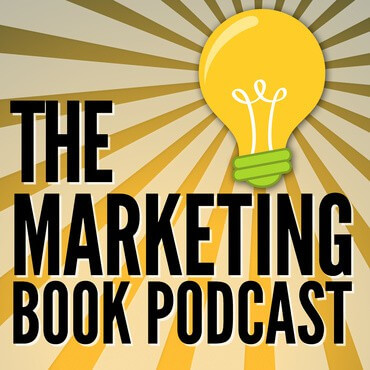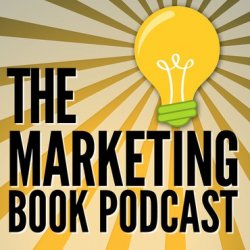 15. The Marketing Book Podcast by Douglas Burdett
I really like the concept of The Marketing Book podcast. Each guest has already released a book, a great book. Concrete, realistic guidelines to support sales, traffic building and development of a blog are the main reasons why Artillery marketing is not out of my list of favourite podcasts.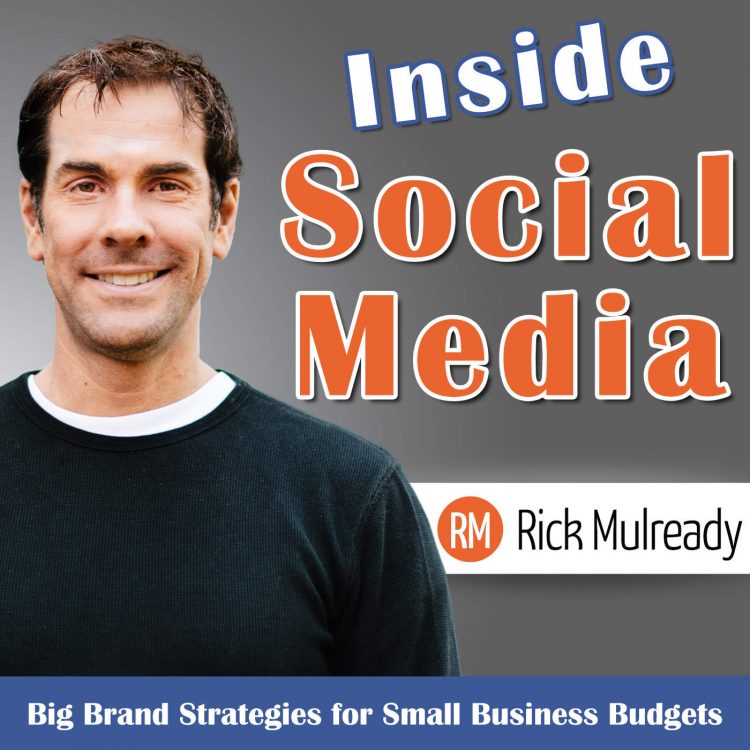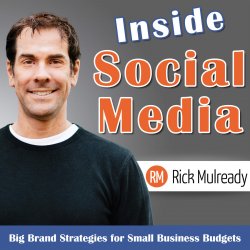 16. Inside Social Media by Rick Mulready
In Inside Social Media, Rick keeps on eye on any dynamic change in the industry. In his podcast, representatives of large and well-known brands share their insights. Who knows, maybe what worked for them will work for me? Each episode is filled with tips, for which normally you'd have to pay thousands of $.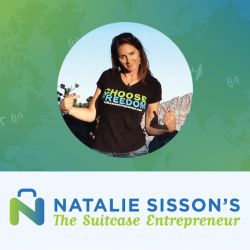 17. The Suitcase Entrepreneur by Natalie Sisson
The Suitcase Entrepreneur is a podcast of a somewhat wider. You'll get to know to organise your mind, work, and sometimes even their lives. Delves into topics that even if not really related to marketing, they certainly help becoming successful.
PS. Did you see Natalie's TEDex performance? That is outstanding.
18. The Mad Marketing Podcast by Marcus Sheridan
Marcus Sheridan describes The Mas Marketing podcast as: off the cuff. Extremely personal. Definitively real. Nothing I'd add would be a better recommendation. My favourite episode so far: Everyone is an Artist with the Talented, interview with Ron Tite (who not only has his own company but also is a comedian!).
19. Online Marketing Made Easy Amy Porterfield
Thanks to Online Marketing Made Easy podcast I know where I need to be on the internet and how to be effective there. Amy browses various social platforms, blogs and web pages for their effectiveness. Hard evidence topped with expert commentary.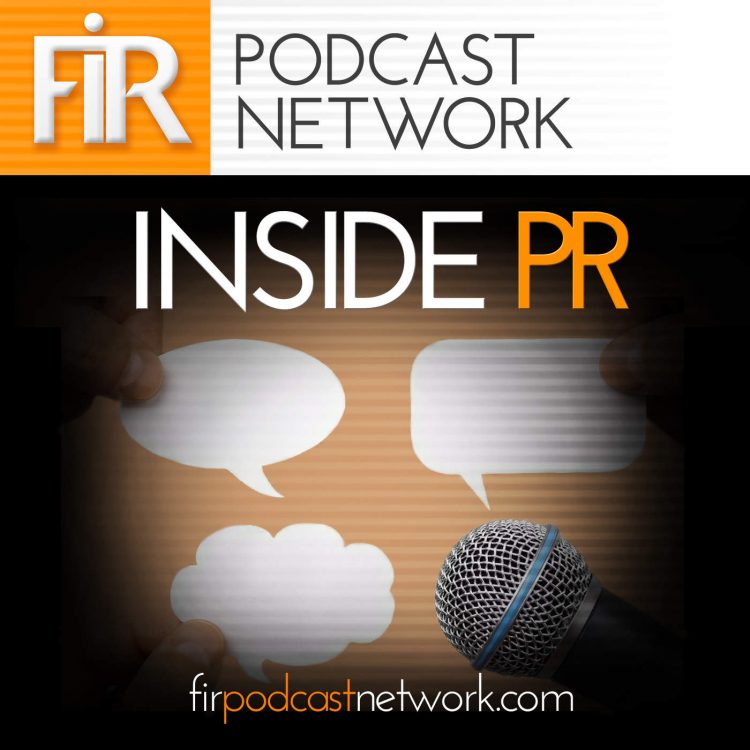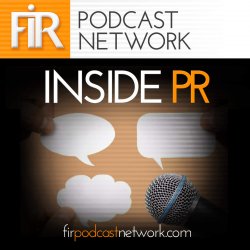 20. Inside PR by Gini Dietrich, Joseph Thornley and Martin Waxman
Cherry on top. The only podcast in the list that is officially associated with public relations, which is sometimes closer to me than marketing I think. I would recommend it to both communication specialists and marketers.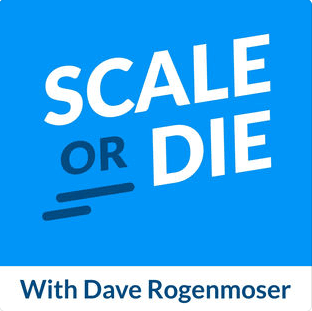 21. Scale or Die
That is the show where Dave Rogenmoser, its host, uncovers proven strategies from the founders and growth experts behind some of the world's fastest growing tech companies.
This is my subjective list of favorite podcasts. They add tremendous value to my work. Those who create them, I admire not only for their creativity and the ability to create their own podcast but above all for the consistency in publishing following, original, episodes. Thanks to them, podcasts are growing in strength. I thank them for that and I am hungry for more!