The Essential Guide to Crafting Your Blogging Brand in 2016
August 9, 2016 ・ 9 min read
Your blog is so much more than just a collection of your thoughts and opinions.
In 2016, it is the heart of your online identity, your resume, and your personal brand.
A strong blog can make you money, score you freelancing gigs, and even help you get new jobs.
But how do you craft a blog that stands out?
In this post, I'm going to show you how to craft a compelling blogging brand in 2016 – and beyond.
The Evolution of the Blogging Brand
As far as communication mediums go, the history of blogging doesn't go very far.
It was only in the last decade that blogging hit the mainstream. In 1999, Jesse James Garrett counted a total number of 26 blogs on the internet.
By 2006, this number had grown to 50 million according to Technorati's State of the Blogosphere report.
Today, more than 3 million (and counting) blog posts are published every day.
This massive growth has also changed the way people use blogs. Instead of "weblogs"- digital journals – blogging is now a multi-billion dollar industry. If you're a regular reader of this blog, you already know the tens of thousands of businesses built on blogging.
To give you an idea, according to ComScore, The Washington Post, a 138-year-old newspaper, lags behind BuzzFeed (launched in 2006) in terms of monthly unique visitors.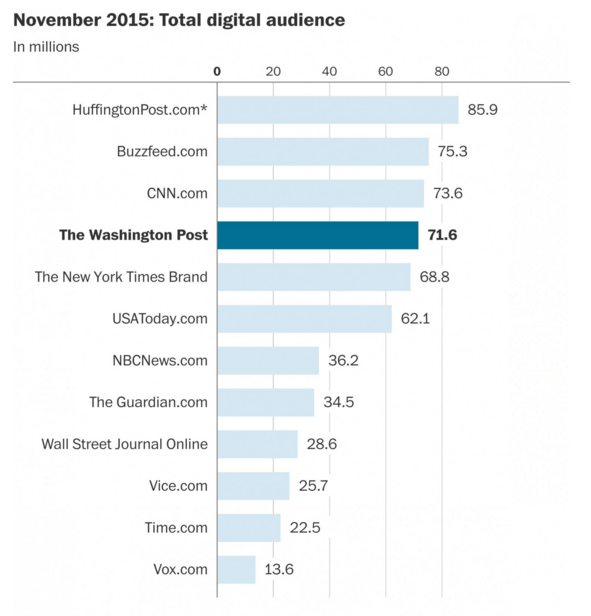 Nothing illustrates the popularity of blogs more than the traffic difference between HuffingtonPost – a website less than a decade old – against Chicago Tribune, a newspaper founded in 1847.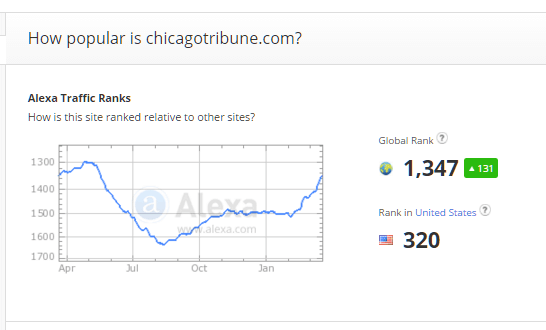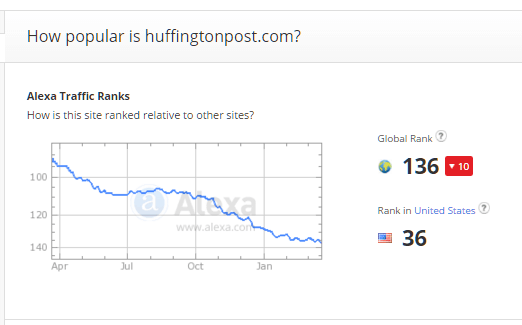 This radical change in the nature of blogging has also changed the way consumers, employers, and potential clients see blogs. Instead of sporadic posts and hastily-written entries, they expect the same kind of professionalism and commitment you'd expect from businesses and media companies.
With this shift, you need a powerful blogging brand to stand out.
Let's take a look at the components of a brand.
The Essential Components of a Blogging Brand
What exactly goes into creating a powerful blogging brand?
Here are the 6 essential components you need to know about:
Website / Blog Design
Your website design is crucial to the success of your blog. You could pick any template but it may not be enough. The design must communicate the blog's core values and resonate with the ethos of your target audience.
Ask yourself: what do you think of the author when you see a blog design like this: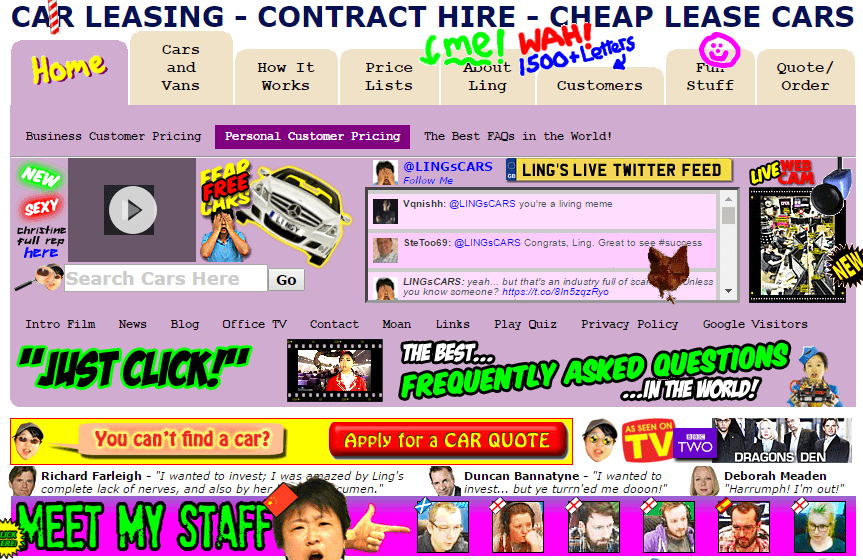 Compare this with the Familoop parenting blog: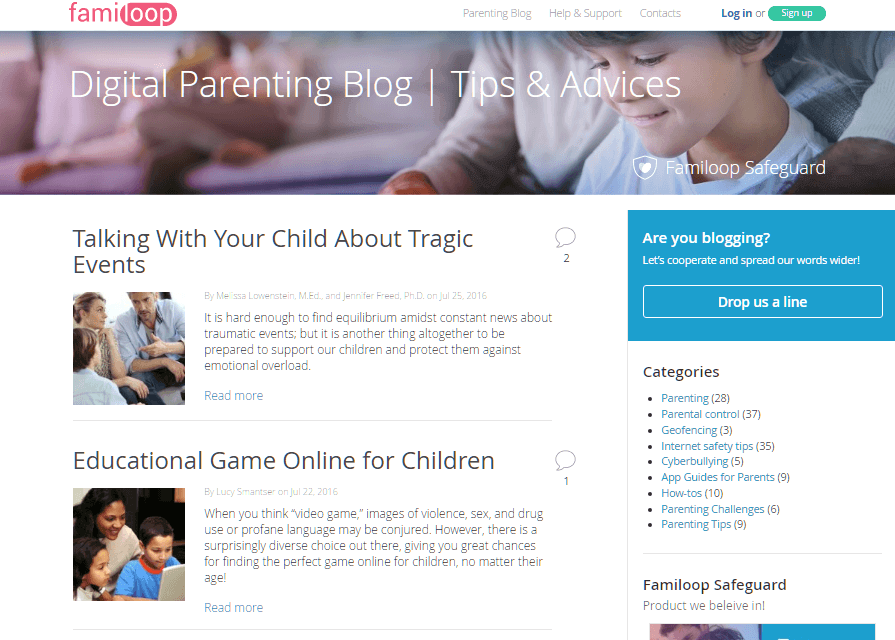 Would you trust any advice from the first example?
Probably not.
Here are a few things you need to keep in mind when choosing a design:
Think of your readers:

What looks good to you might not necessarily look good to your readers. A mommy blogger should have a decidedly different design than a MMA blogger. Keep your target readers' gender, age and demographics in mind when picking a design. Leo Babauta's "Zen Habits", for example, focuses on a clean, "zen" design – just like the content of the site.

Emphasize content over all else:

Keep in mind that people come to your site for your content, not your design. While a good design is important, it shouldn't overwhelm your content. By the way, check our article about

3 tools that make blogging easier

!

Cleanliness over noise:

A noisy page

can

look good, but it's much harder to design, especially if you don't have tons of design experience. Instead, opt for a clean, text-friendly design.

Focus on cohesiveness:

Above all else, focus on crafting a cohesive design experience for your readers. This means that all the different elements/sections on your blog should feel like a cohesive whole, not a mishmash of different parts.
Also, don't forget to check our article about how blog design can increase conversion!
Domain Name
To start off, you have two options to build your brand. You could either use your own name or use a brand name.
Some successful bloggers like Pat Flynn and James Clear have built their brands on their own names.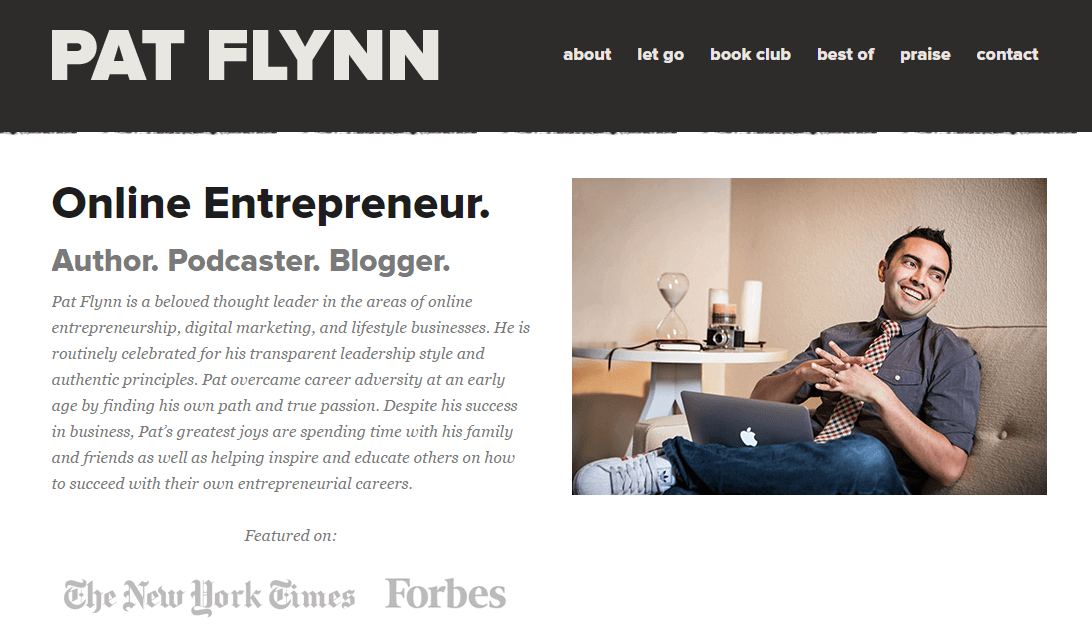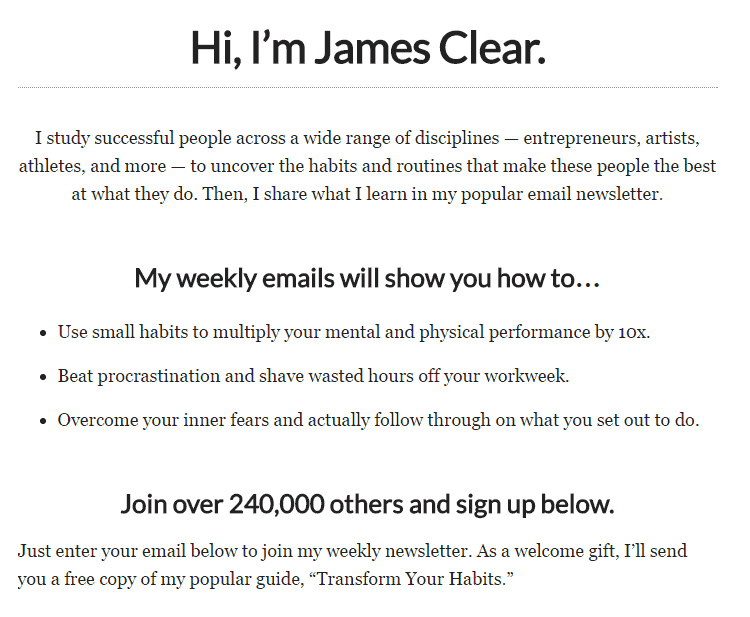 Others, like Leo Babauta and Tim Ferriss, use brand names Zen Habits and Four Hour Work Week respectively.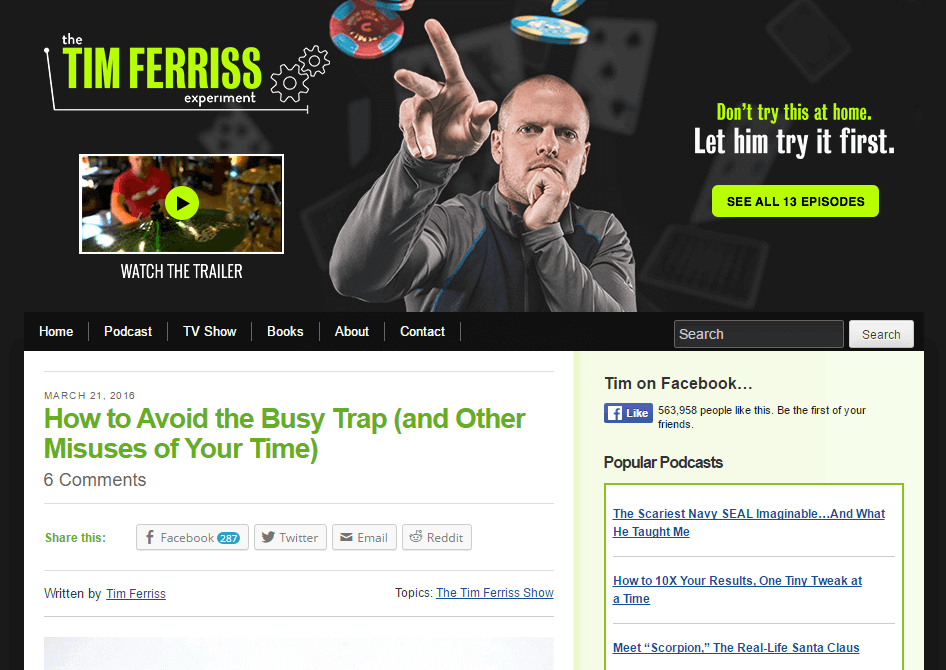 There is no better option to use here. However, remember a few things when deciding between a brand name and your own name: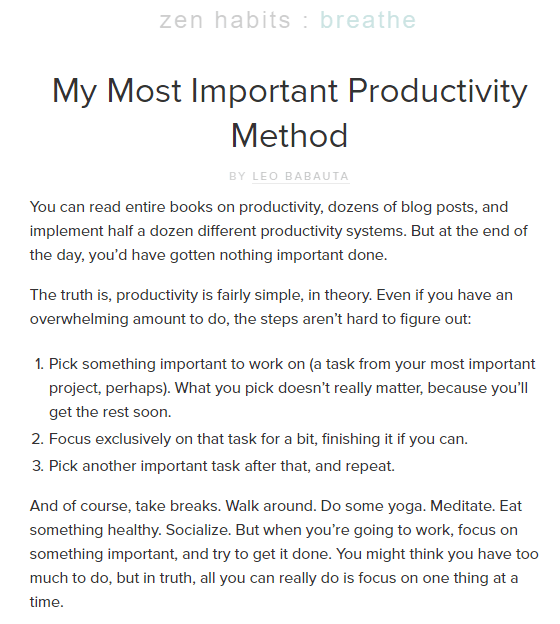 Flexibility:

Using a brand name greatly increases your flexibility in writing about topics you'd otherwise be wary of writing under your own name.

Saleability:

A blog under your name is very hard to sell (and dangerous – the buyer can easily ruin your online reputation). If you're looking for an exit, this is something you need to consider.

Brandability:

A blog in your own name gets immediately associated with you, the creator. A more generic brand name, however, gives you room to accommodate other authors. This is important if you have more ambitious expansion plans. TechCrunch wouldn't have been as huge if it was simply called "MichaelArrington.com".
Social Media Pages
Of course, you need social media pages.
Here's how you can design them for maximum impact on your blogging brand:
A. Facebook Page
As the world's largest social network, Facebook is vital for connecting with your readers.
The most successful bloggers replicate their blog design on Facebook as possible in terms of the picture, videos and other content they share.
For example, James Clear, who has a very strong brand built around his own name, emphasizes his own personality on his Facebook page. His cover image is a picture of himself, as is his profile image. He doesn't use a logo; his face is his brand.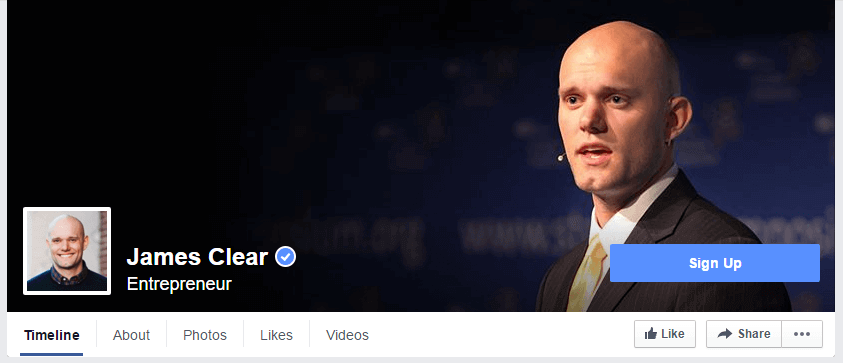 You will need your profile picture (more points for a smiling picture 🙂 or a logo of your brand and a cover photo that reflects your blog's values.
Besides that, the kind of content you share has the biggest impact on your blogging brand. Below is an example of a post shared by James Clear. It says enough to make your fans want to go to your blog to read more.
If you take a look at the post cover image, it has a very simple design aesthetic – something that matches the design on JamesClear.com.
B. Twitter Page
Twitter gives you the opportunity to cross promote your blog to over 300 million active users. Twitter's rapid-fire format also makes it a great place to interact with your readers one-on-one.
To setup a Twitter account, you will need a profile picture, a cover page, and engaging content.
Simply posting the title of your blog post isn't going to be enough. To stand out from the crowd and get the readers engaged, you need to get creative with the tweets. Use @mentions, #hashtags, etc.
I highly recommend images whenever possible to your updates as well. In fact, according to Social Media Examiner, adding a photo URL to your tweet can boost retweets by up to 35%.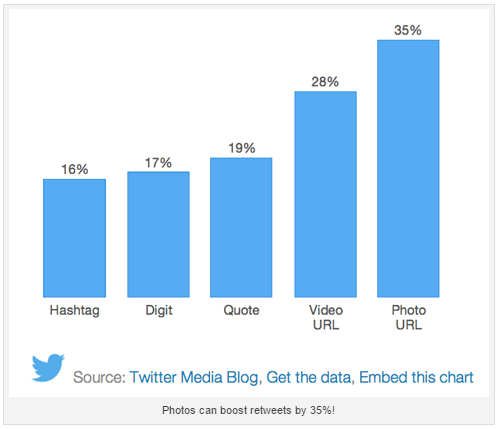 Unlike Facebook, Twitter also gives you options to customize your page with your own colors and background.
This is a fantastic way to bring your blogging brand to Twitter.
For example, if you stop by Coca-Cola's Twitter, page, you'll see that everything bears the trademark Coke red:
You can do the same for your Twitter profile.
For example, Pat Flynn uses the same design + graphical elements for Twitter as his main blog: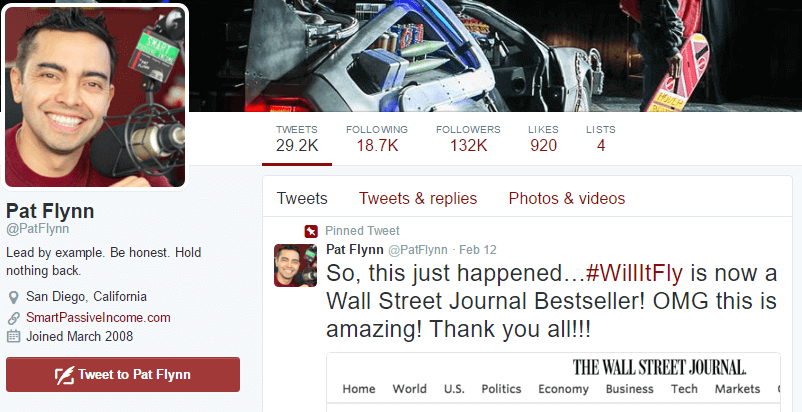 Here are 20 tips and tricks explaining to run your Twitter awesomely!
eBook/Guide/Downloadable Content Design
If you're serious about your blog, you will need to create some sort downloadable content section to get subscribers.
Most successful bloggers have such downloadable content on their blogs. It not only helps their readers get more information but also gives the bloggers leads (i.e. emails) for further communication with the user.
Although it is not necessary to have the downloadable content section or guides on your blog but if you do – it is strongly recommended that you follow a particular pattern and stick with it.
For example, blogger Leo Babauta uses a minimal design throughout his website and ebook.
Website: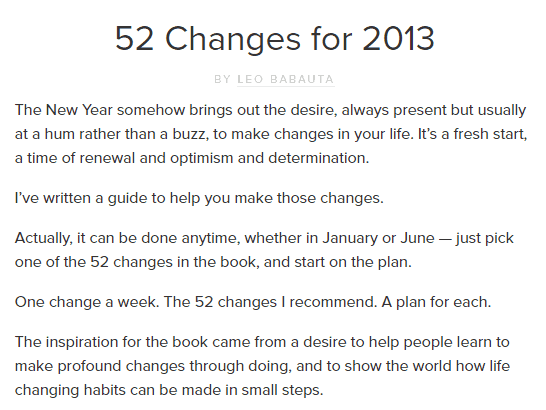 ebook: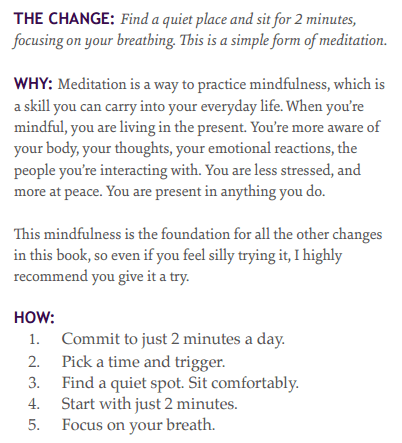 Landing Page and Email Newsletter Design
When you have some downloadable content you'll need to ask users to provide some info in order to send them the file(s). This is when they are redirected to the landing page where you ask them for their name and email.
Your landing page must also go in line with your branding style.
For example, look at James Clear's opt-in form and the landing page: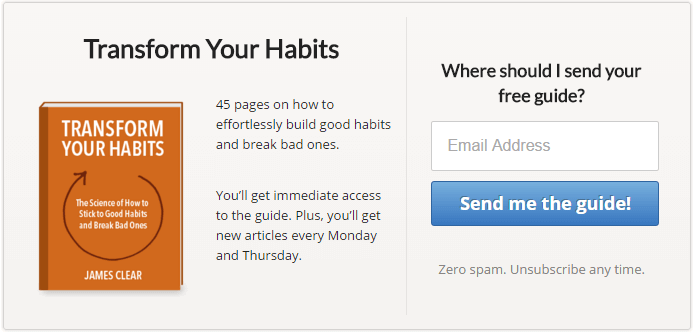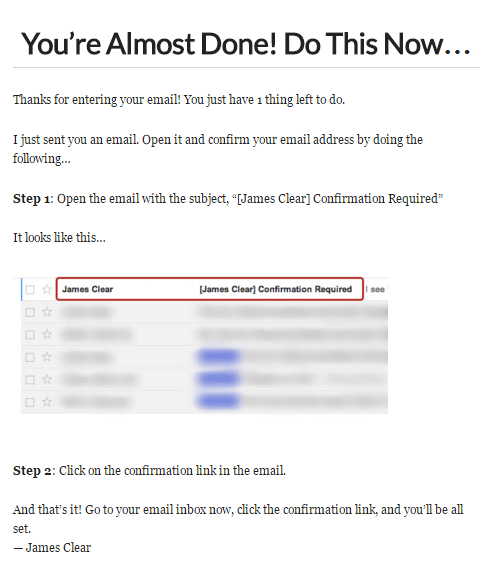 Both these designs echo the clean, minimalist, content-focused design of JamesClear.com.
Logo
The logo is pretty much the "face" of your brand.
This logo can be a brand mark or the person's own image.
For example, the Ferrari logo is instantly recognized by everyone, doesn't matter if it is on a car, a shirt, or a cap.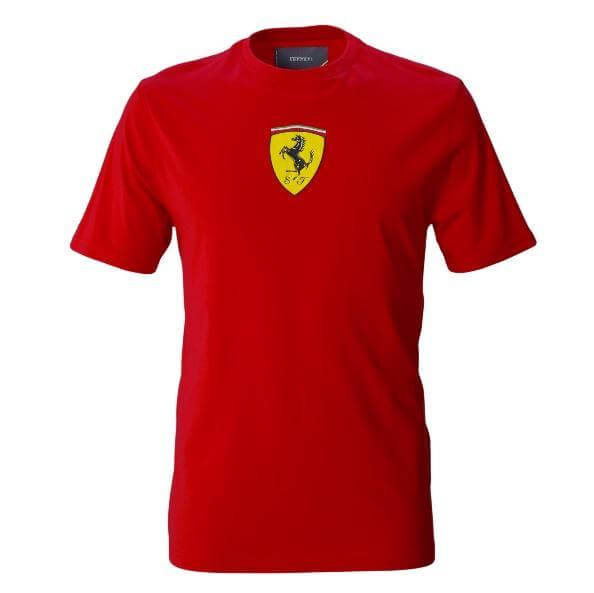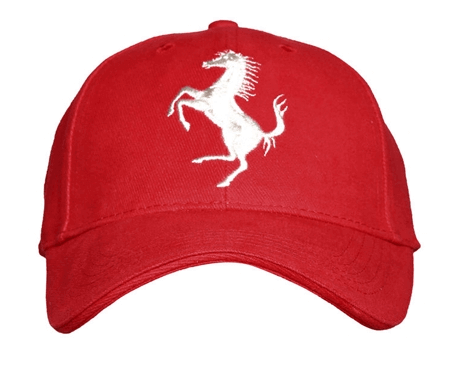 Studies have shown that people recognize and relate to images faster than to the text.
If you're serious about blogging, you need to take your logo equally seriously. This logo will be used across your content so it is very important to have something that reflects your brand values and principles.
Bloggers like James Clear use their own picture as the logo
On the other hand, Matt Marshall (founder of Venture Beat) uses the VB brand logo
Whether you choose to use your face or your site logo will depend on how you've branded your blog.
If you've associated it closely with your own name (say, "MichaelNotes.com"), you'll do better with your face as the "logo".
Else, stick to a conventional logo.
Together, these 6 elements will help you craft a blogging brand that will stand out in 2016 and beyond.
Over to You
Blogging is a bigger business than it has ever been. If you want to stand out in the blogosphere today, you'll have to invest in creating a compelling brand.
Follow the advice above and pick your 6 elements to create a powerful brand for your blog.
Here's what you should take away from this post:
Personal domains are more intimate but limit your flexibility. Generic "brandable" domains give you more room to explore different ideas.

Your design should reflect your brand's ethos

and

your readers' tastes.

Your social media pages should have the same design as your blog.

Similarly, your downloadable content and landing pages should use the same design as your blog for brand consistency.
To get an even better picture of your brand, you should start using a social listening tool like ours. Spot conversations about your blog, analyze your social media reach, sources of traffic, grow your community and research any topic you want. Social listening can be used in a number of ways, so it's best if you check it yourself in our free trial!

Author Bio:
Anupam Varshney works as a content marketer at GrowthPub. He also writes about email marketing, SEO and content marketing at GrowthSimple. In his free time, he likes to read books and wonder why more nations don't play Cricket.