The Analysis screen is my regular go to -- this one shows the last 30 days of #BizapaloozaChat performance.  I also parse this data weekly so that I can see the trends and if the chat is growing according to plant.
Now, most people will want to grow their reach number -- and that's great -- we want that number to go up as well.  However, a better number to grow (in my opinion) is the "Social Media Interactions" block. The bigger the number, the higher the velocity of conversation -- it tells me how "energetic" the chat is -- the more tweets exchanged on the hashtag, the better.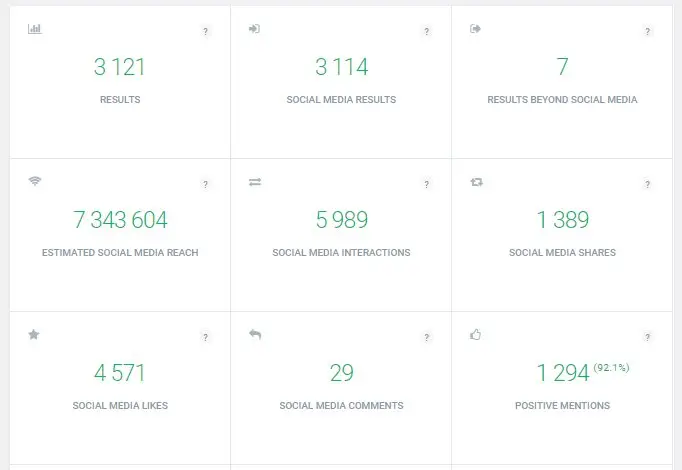 I also use the "sources" tab to track who attended the chat and how many people attended the chats over the week.  Using some basic spreadsheet reporting you can track how frequently people attended. Here's a screenshot of a sample report.

We created this report so that we can try and see who was our most frequent attendee - or which attendees were most active in the chat - who was a loyal attendee.  While our application is different as a publication -- I can definitely see this being valuable for a company who wants to identify their most active or engaged fans.
We are only scratching the surface as far as reporting is concerned -- but this was very useful.