The tool's website and list of capabilities and price point quickly put it to the top of my Internet monitoring tools list.
I signed up for a trial account and over the course of a few days transferred my queries and setup from our existing tool to Brand24 to see just how well it would hold up. The results were actually amazing.
I found that it picked up additional brand mentions that I wasn't seeing before (reddit!) and the social media integration was an added bonus as we were paying for a separate tool to collect that data.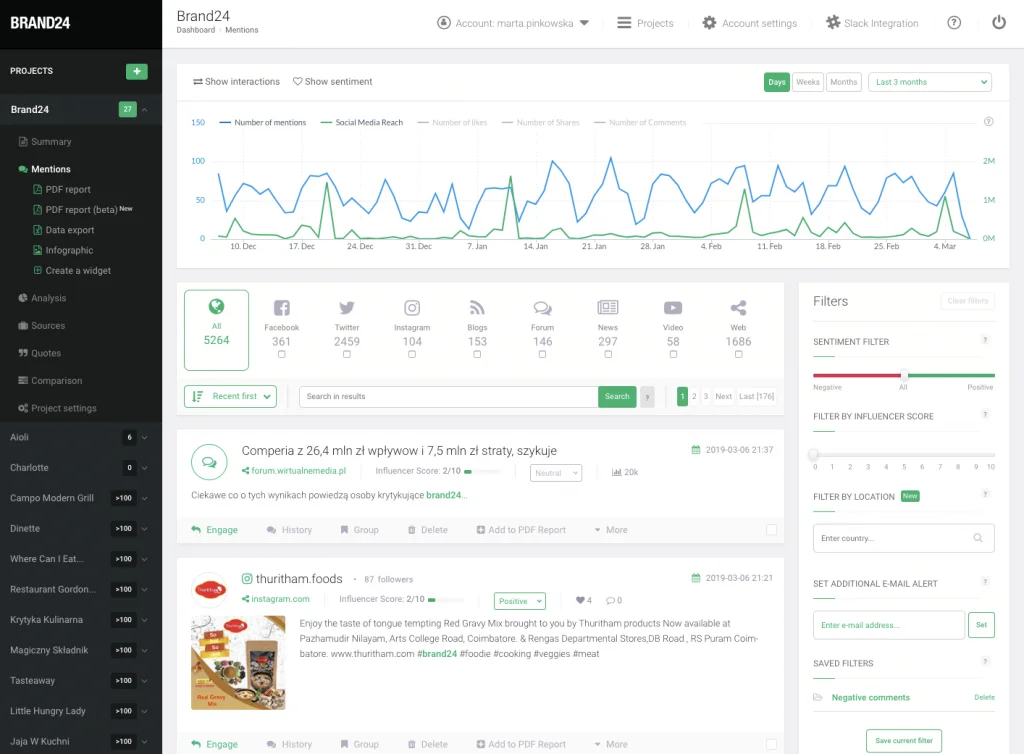 Within 30 days (well before the trial ended) I proposed we switch platforms and move to Brand24. It happened, I was happy and the company was saving money.
What happened next was a complete bonus and a value add I never expected. We finally started acting on brand mention data.