5 Simple Traffic and Conversion Tests for Your Marketing Funnel
October 28, 2016 ・ 3 min read
The Problem with Marketing Funnels
Take a look at the illustration below: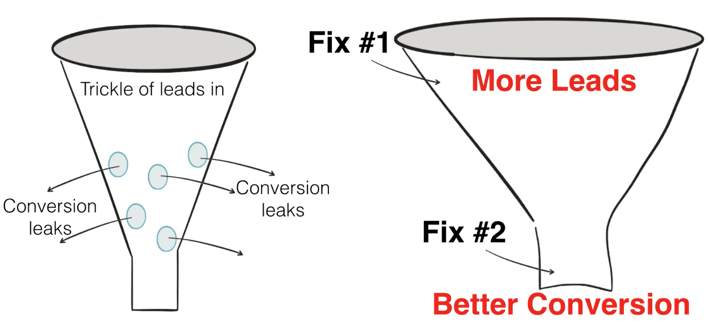 See the issue? On the path from someone becoming a lead to potentially buying the product, there are multiple "conversion leaks" that prevent prospects from turning into buyers.
And the solution that we've followed has been to focus on increasing the number of leads coming into the funnel and increasing the conversion rate of leads-to-buyers.
So how do we do this?
1. Try a New Traffic Source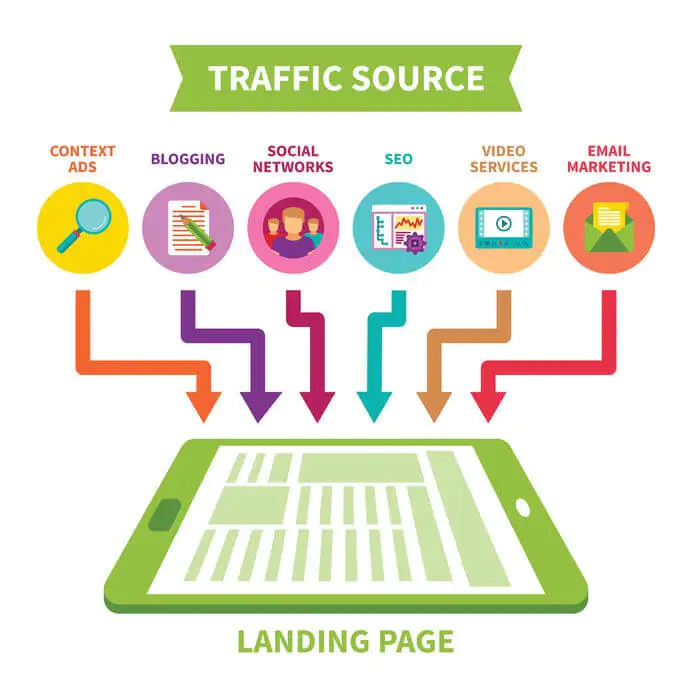 If you don't have a steady traffic source, or you want to increase the traffic to your website, experimenting with new traffic sources can be easy and inexpensive.
Here are a few that we like to test when we have a new offer:
Facebook Ads

Twitter Ads

Google Adwords
And if you limit yourself to $50 per channel, you can keep your spending to $150 or less and identify which channel shows the most potential for your business.
2. Create Landing Page Variations
Once you have traffic to your landing page, it's time to focus on increasing the number of people who take action on that page.
Maybe it's a free download in exchange for email opt-in, or it could be a sales page for your product.
Either way, go ahead and create multiple versions of your landing page and test them against each other.
Test these variations:

Your current landing page (control)

Long-form landing page (variation A)

Short landing page (variation B)

Something ugly (variation C)
3. Segment New Leads
Let's say you're selling an online course about eating healthier.
Any time that someone buys your course, go ahead and ask them a few questions so you can build out your buyer personas.
In this example, you could ask someone what their age or gender is, and why they're interested in eating healthier.
Then, you could use this information to identify your top three buyer personas and create email sequences for new leads that are based on these three main personas.
4. Add a Limited-Time Offer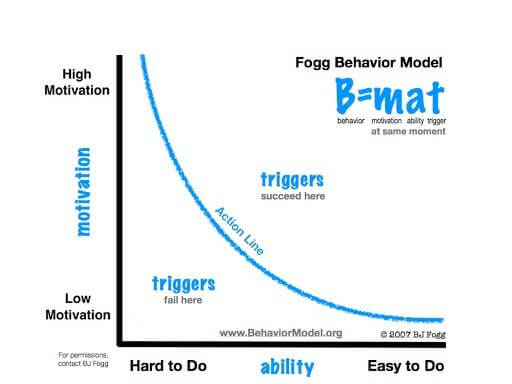 Dr. BJ Fogg founded the Persuasive Tech Lab at Stanford University,
and created the Fogg Behavioral Model, which shows WHY people take action – aka purchasing your product:
And it boils down to three key elements: motivation, ability, and triggers.
And one of the most powerful motivators is urgency – giving someone a limited time to take action.
On Prime Day 2016, Amazon had their biggest sales day in their entire history – over $500 million in one day.
One of the reasons this happened was because the entire day was devoted to multiple flash sales – and buyers had limited time to snap up deals that were interesting to them.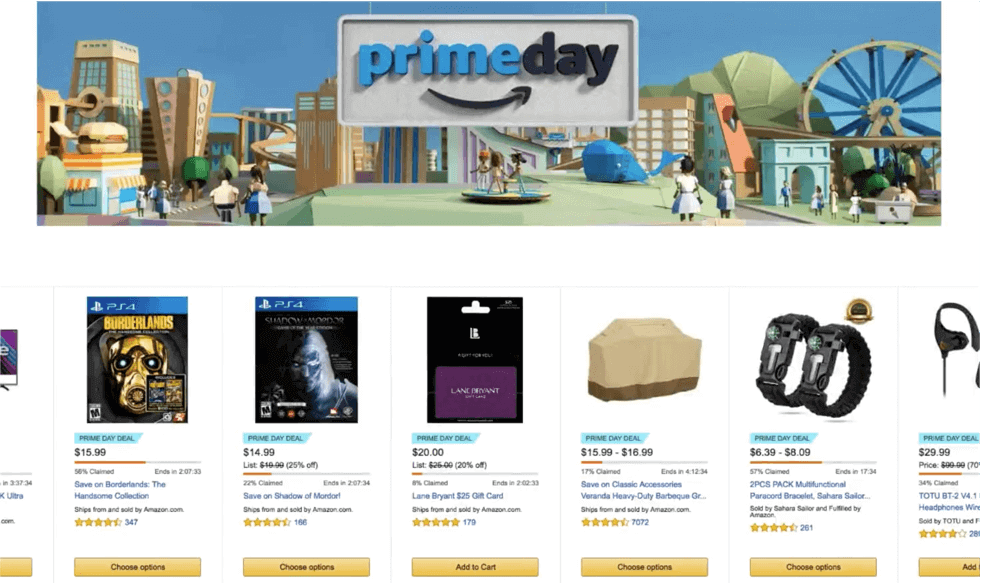 People don't want to miss out on a great offer!
That's why you need a tool for increasing your conversion rates with urgency and scarcity.
5. Send a Survey When Someone Doesn't Buy
When someone goes through your email sequence and marketing touchpoints and still doesn't purchase your product, it's a great time to find out why not.
Just include an email at the end of your autoresponder, using your preferred email automation tool, so that if someone doesn't purchase they receive an automated message.
Since they're not purchasing at this point – it's usually OK to capture their attention with a bold subject line like "Do you hate me?"
And then explain how you're curious about why they didn't purchase from you, even though you had an irresistible offer, social proof, solid return policy, etc.
Finally, use their responses to fine-tune your marketing for future prospects!
Author Bio:
Anthony Xiques is a Product Manager at Deadline Funnel, a marketing funnel automation software that creates deadlines personalized to each visitor.