Brands Reacting to Marty's Back to the Future – Real Time Marketing Stunts
October 21, 2015 ・ 5 min read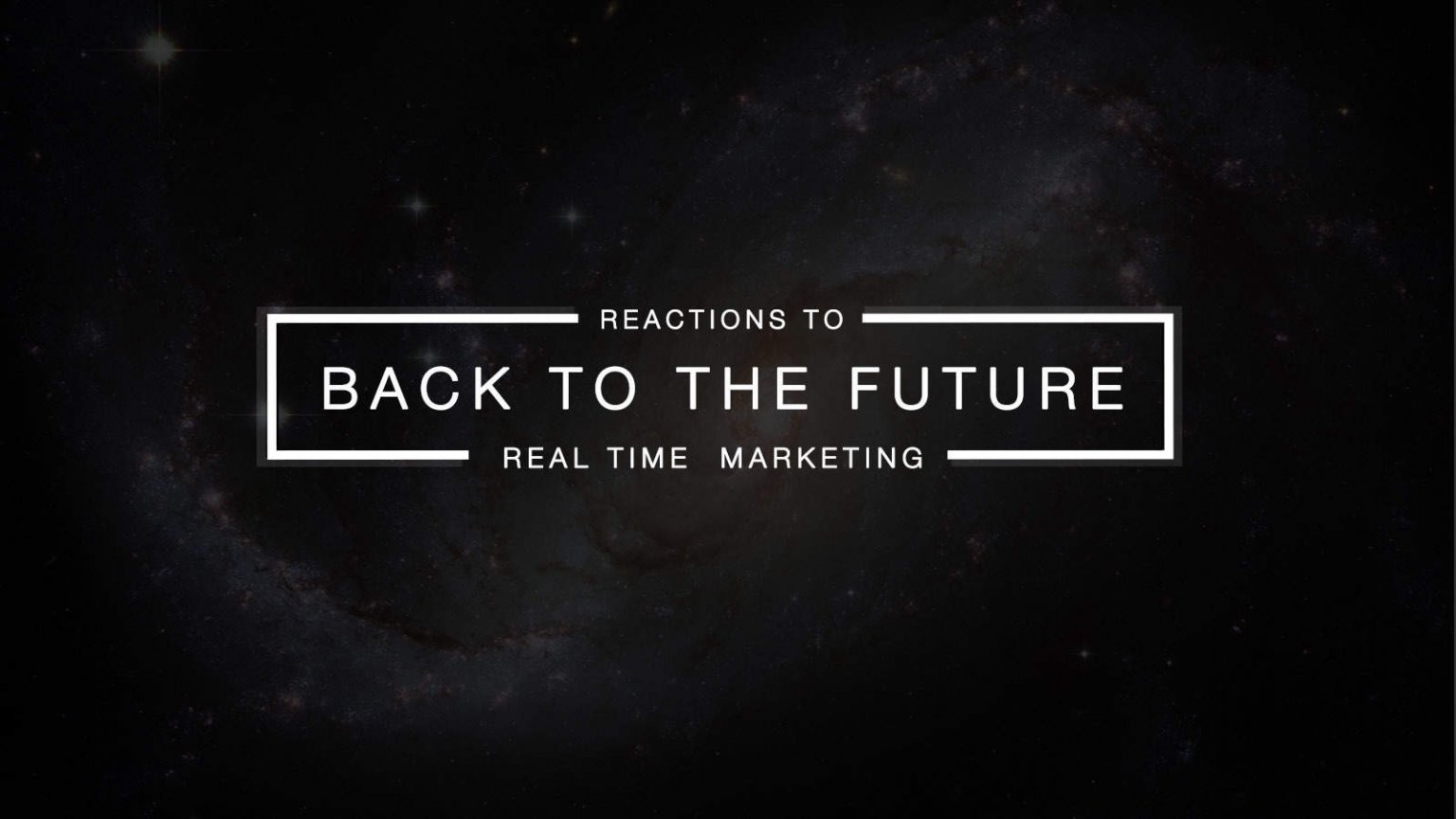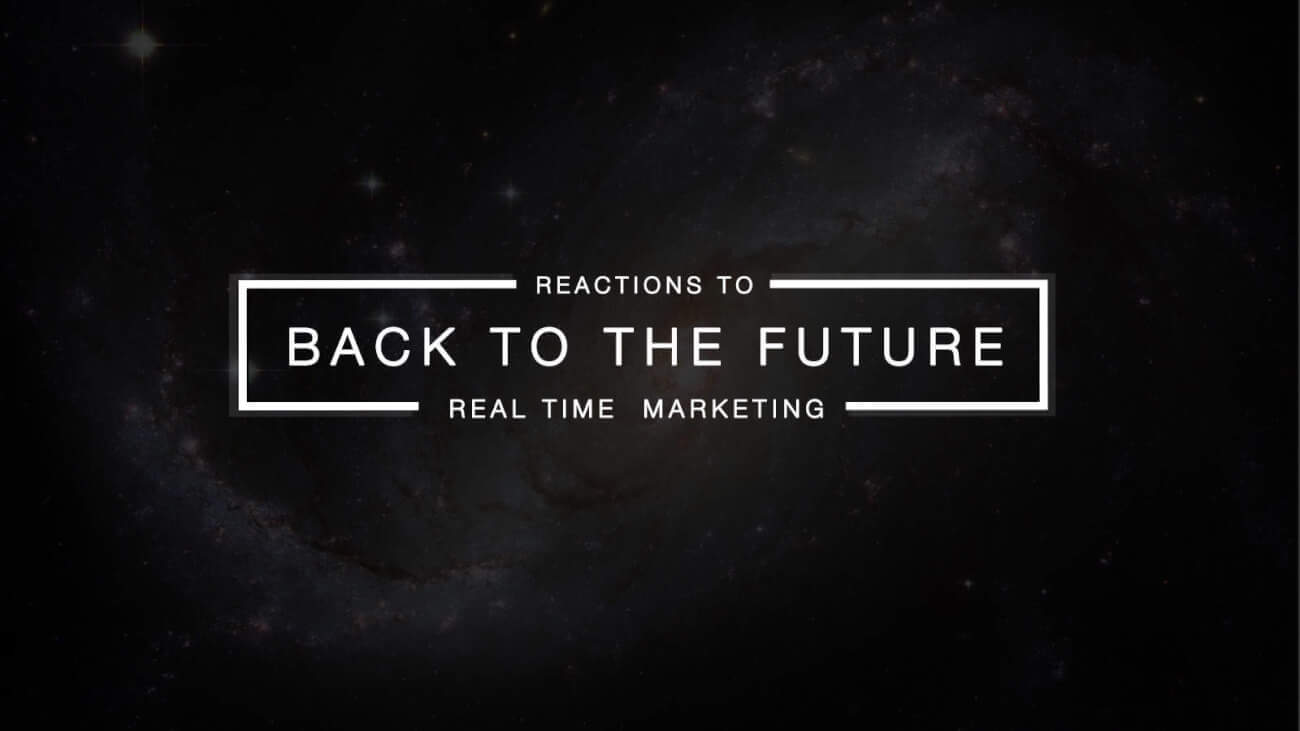 Back to the Future Day is here! After today the whole plot from the Robert Zemeckis' trilogy will take place entirely in the past. What's more, not everything that was predicted in the movie came true. We still do not have hoverboards nor flying cars. Our vehicles still need roads to run and we still have to lace our shoes on our own as power laces has not been invented yet.
There is more discrepancy between what the future in Back to the Future appeared and how it actually is now. However, it does not restrain brands from joining to the #backtothefuture conversation. Check out some examples of their real time marketing efforts.
The discussion volume about Back to the Future movie has been growing rapidly in the past few days, but it does not surprise us as many of BTTF fans have been waiting for this day for 30 years! Naturally, hashtag #backtothefuture is the top trending topic on Twitter and the number of online mentions for today alone reached 20,000 (and growing).

We still have some time before Marty arrives, so let's see how brands reacted to his coming back to the future!
But first, watch the special message that Doc Brown has for you.
Here is, on the other hand, an alternative story of Back to the Future invented by Polish vlogger.
Let's move back to the brands. Toyota created a tremendous campaign engaging two time travelers from the film. Check out this great video.
Other car producers joined the discussion as well following Toyota's example. Volvo claimed, for instance, that they do not need roads, just like Doc Brown predicted.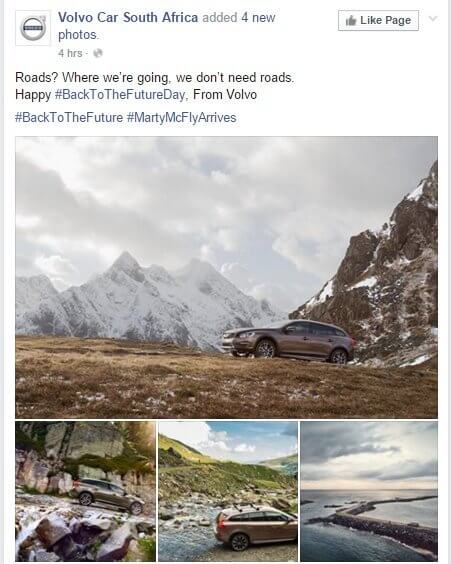 On the other hand, Dutch Airlines KLM took this prediction more seriously as they really do not need roads to where they are going.
Virgin America apparently doesn't need roads as well.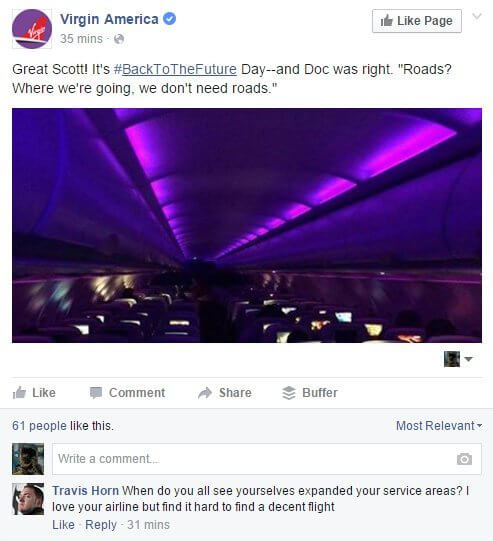 Predictions concerning current fashion trends were not very accurate. Two-tie thing? Not really.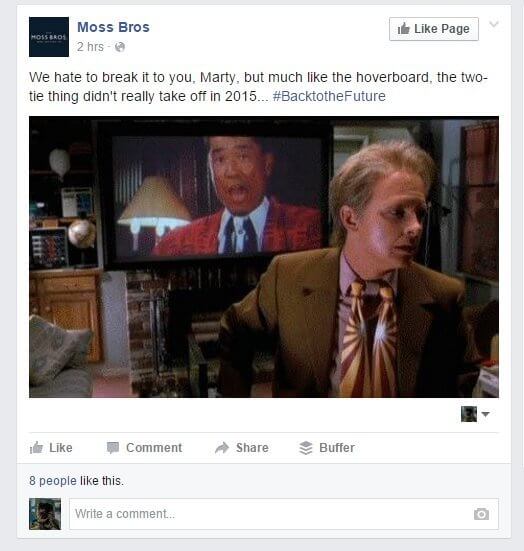 Instant pizza in the present is not as appealing as it looked like in the Back to the Future.
I think we still prefer it the traditional way.
In case you want your pizza to be delivered Gruby Benek, a Warsaw pizza place now offers delivery in all dimensions with a cool Future car.
Here is the Jaws 19 trailer. The movie was supposed to be a new release film in 2015 if you remember the Back to the Future well.
Or maybe it was Star Wars VII on the cinemas…?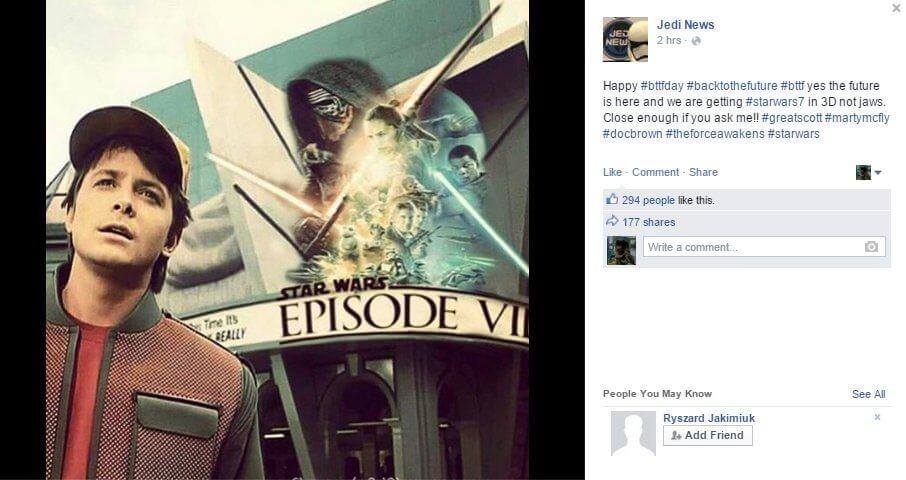 Another question is: will the hoverboards come true soon? Ipostparcels.com claims they are introducing delivery via hoverboars.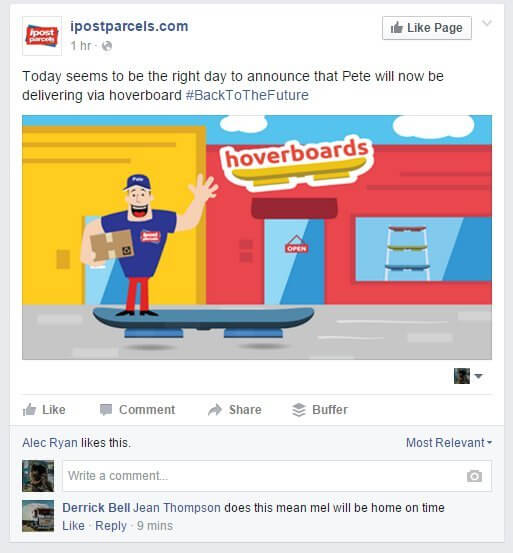 Actually, IKEA might have something for them:
DHL presented even more futuristic delivery car. When can I expect that?!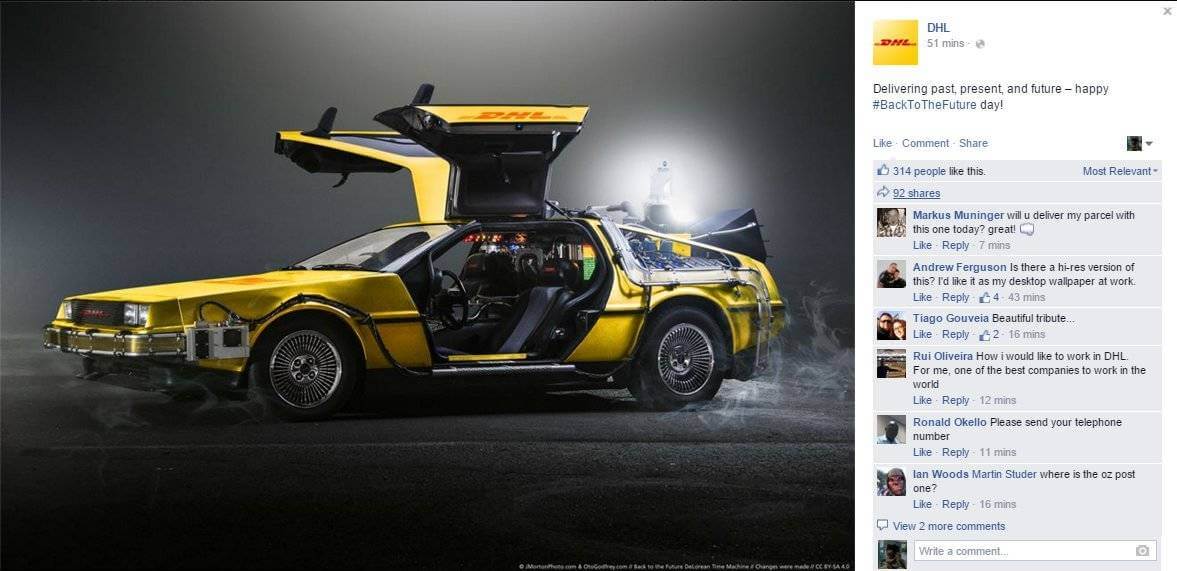 Another car producer in the discussion. Ford shared nice infographic presenting how the Fiesta changed in the past 30 years.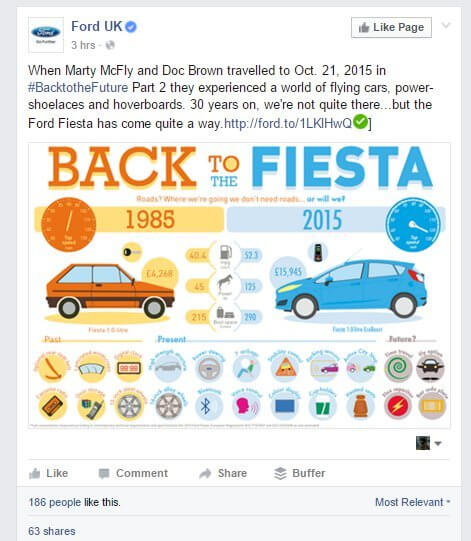 Predictions vs. reality by Cisco.
Is the Cisco right, though? Check out the in-depth analysis of Back to the Future movie. Is the Future reality so different from ours?
Marty is supposed to come back to the future in a few hours. However, some police officers have already reported a suspicious vehicle speeding in the cities.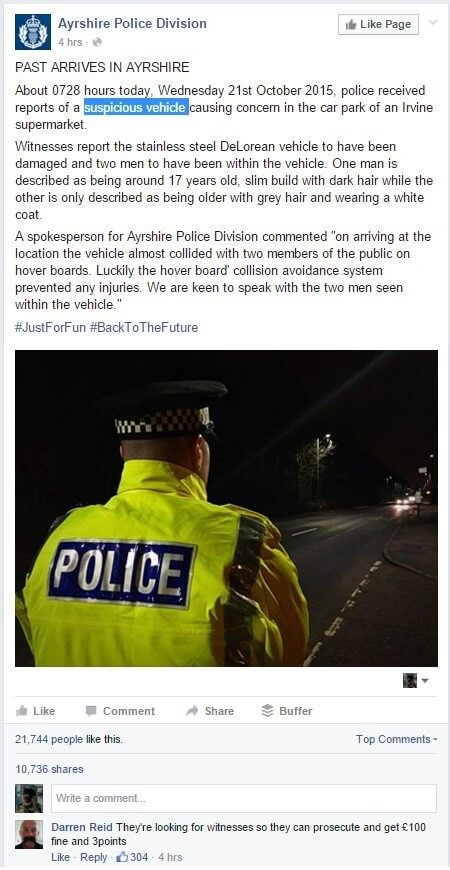 Queensland police officers have already got proper vehicles to fight back the crime from the past.
Airbus is already flying to the future…
Redbull is offering a perfect solution to speed up your life.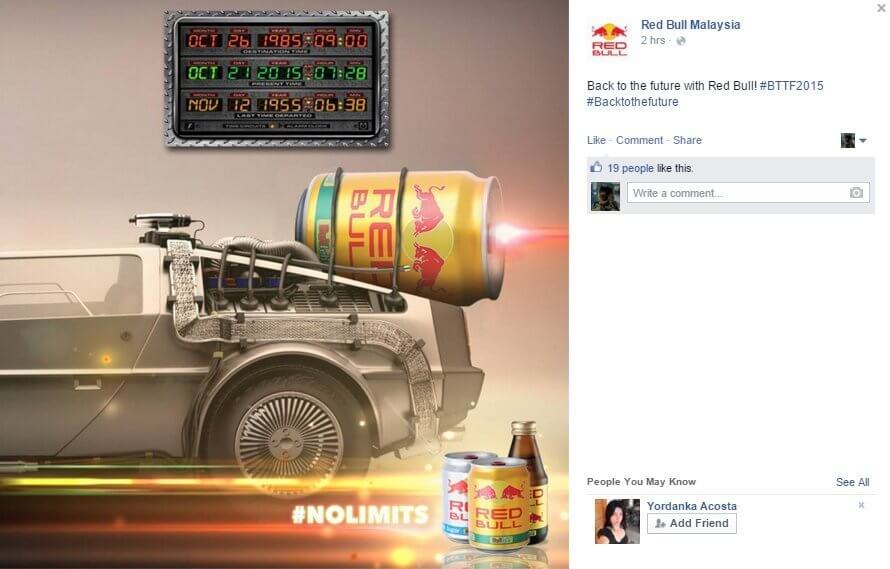 Orangina claims that they have build their own time machine already.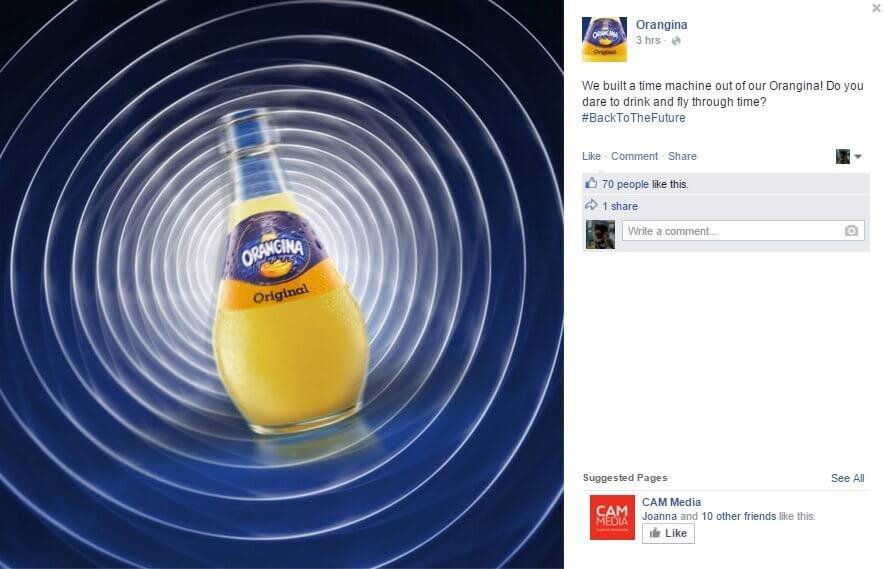 However, if the machine does not work properly you can always travel to another place not necessarily to a different time. You just need to book your ticket to the future.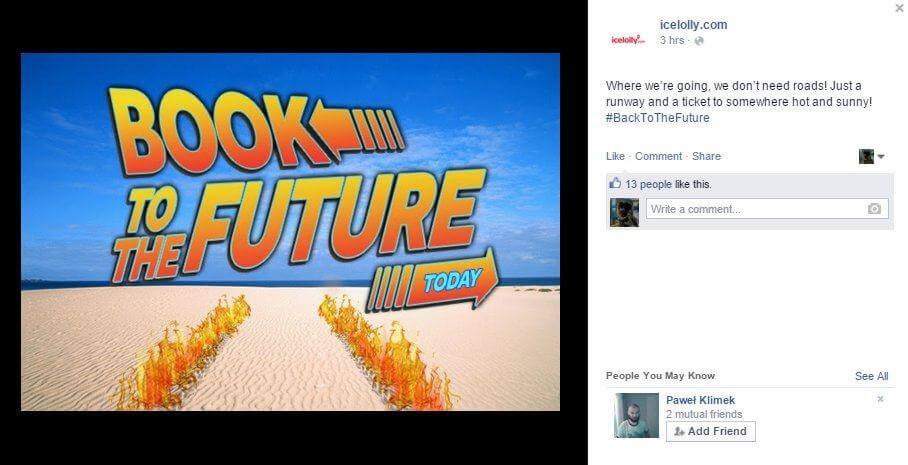 Most of us have already started celebrating this day. For a proper celebration you need an adequate drink.
Carlsberg is also a good choice if you want to celebrate.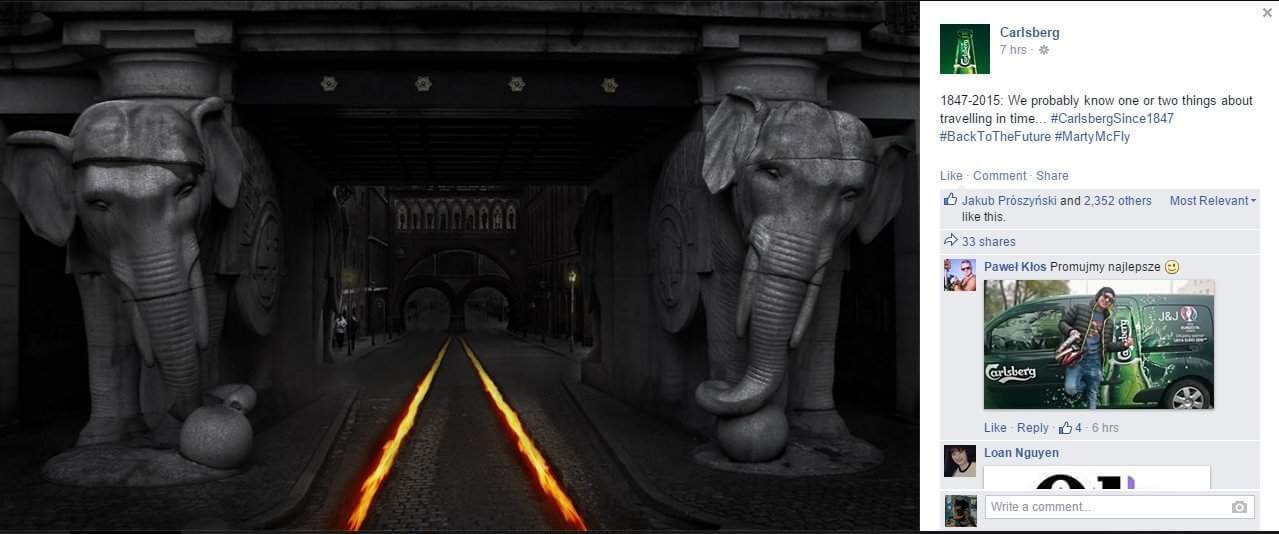 For those who have not started their day coffee might be more appropriate.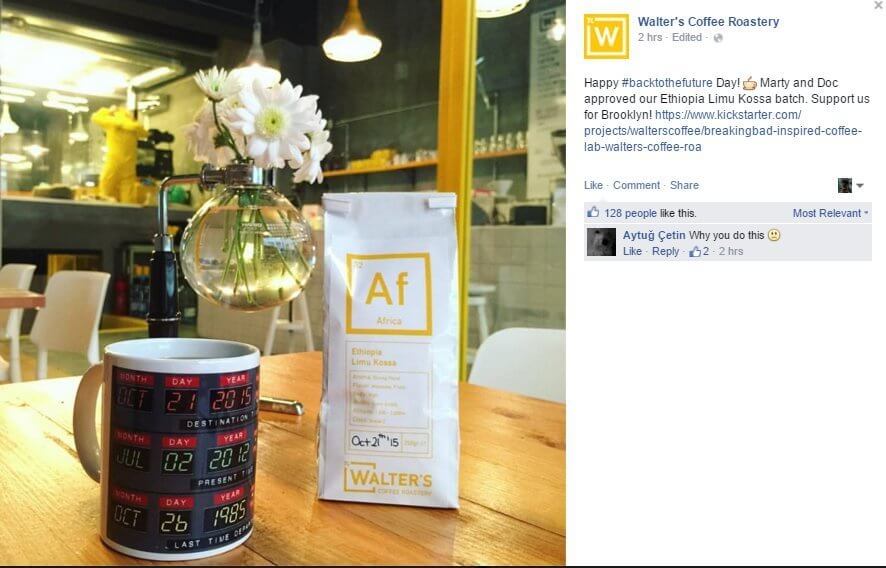 KFC guarantee that although the time has changed the taste of their chicken wings stays the same.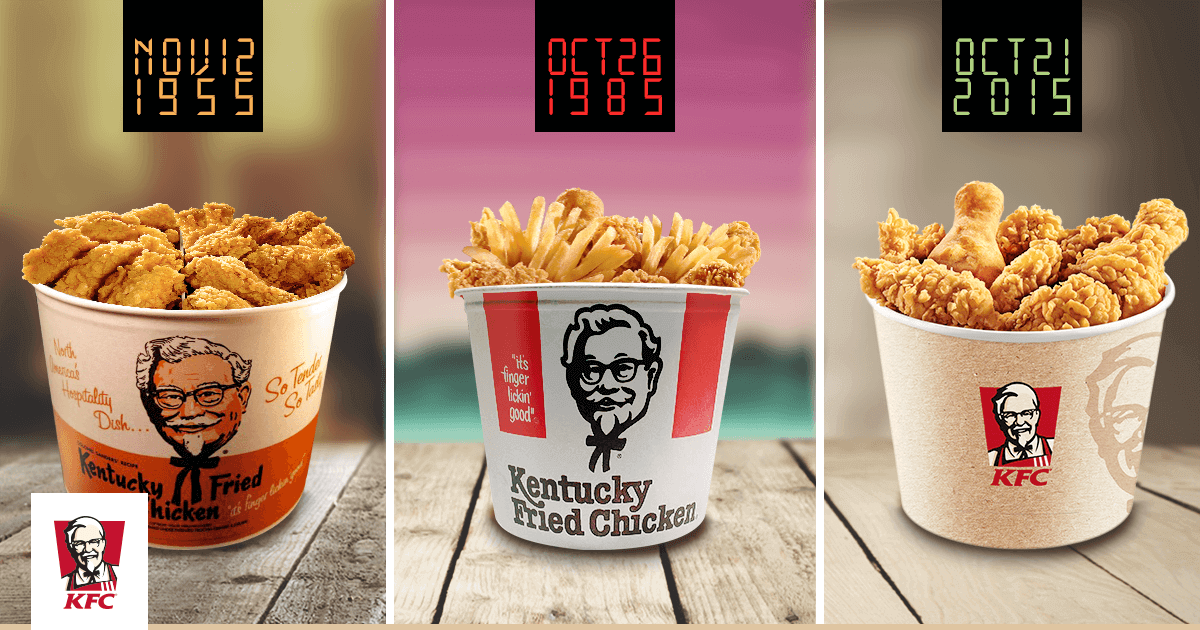 You can also celebrate and go back to the past with Canon who offers its flag camera from 1985 in today's competition.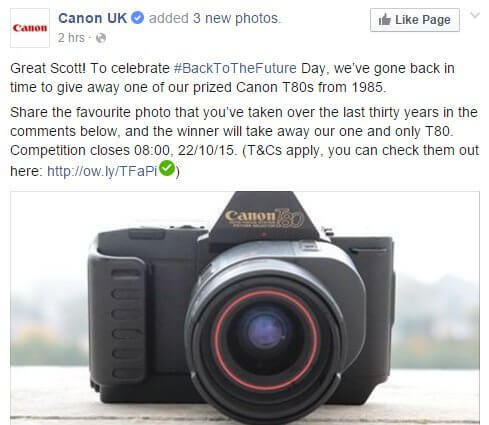 And here is a small life hack from Office Dares for today. Try that and tell us if it works!
And the most longed-for reaction is finally here! Nike Mag are real!
And Micheal J. Fox has already got them!
I am sure there are more RTM examples related to the #backtothefuture discussion and more are yet to come. The topic is still trending on social media. We will update this list along the day, so share your ideas in comments!