How to Correctly Map Keywords to Content?
August 19, 2016 ・ 5 min read
In a perfect content marketing world, the content creation process goes hand in hand with a keyword strategy. They both complement each other, and when combined, create data-driven and well-optimized articles.
I'm not saying about being focused on writing according to search engine preferences: your readers should always come first.
However, it's wise to balance a user-friendly and SEO-friendly approach, so you maximize the traffic and get long-term effects. This is the only way to boost your marketing achievements.
Is this the plan of action you've taken up at your company?
In this write-up, I will guide you through the process of keyword mapping, so you will be able to implement it in your organization right away.
Establish the Complete List of Keywords
The first thing that you definitely need to do in order to build a close relationship between content creation and a keyword strategy is to prepare a complete list of keywords.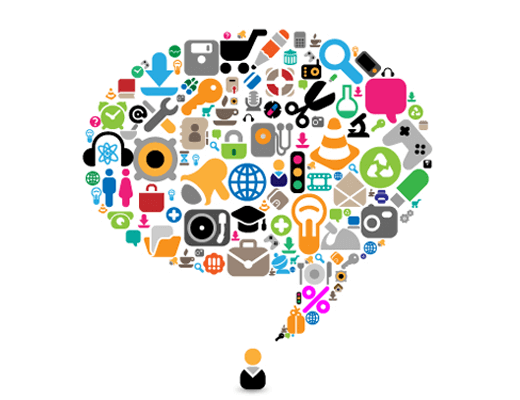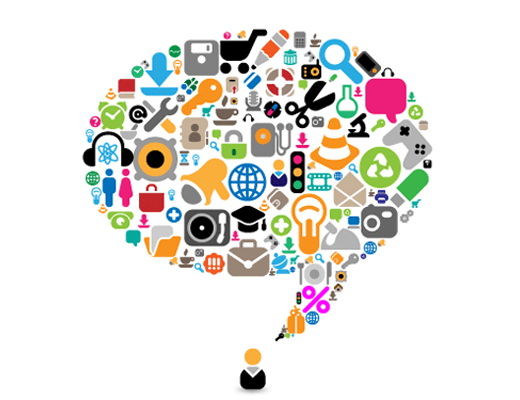 Carefully carry out your keywords research, making sure your list includes the necessary queries and all their variants that will help you achieve your business goals. It applies to all keywords related to your business niche and their different forms (transformed by modifiers). Evaluate your keywords and detect:
Keywords capable of generating high traffic.

Well-converting phrases.

The most and the least difficult ones.
Then, use them strategically in your content.
For the sake of possibly best marketing results, it's good to have a well-thought-out keyword strategy ready for the season so you don't end up targeting spontaneous phrases that seem appealing at the time, but don't actually fulfill your ultimate goal.
It's also necessary that you are able to visualize all your keyword opportunities before you start prioritizing them and deciding what to target first and how to do it.

Identify the Target User
Now put yourself in your visitor's shoes and judge all your pages from their perspective.
Consider what your user can expect from clicking a particular result in the search engine, and make sure that you provide him or her with all the necessary information in a simple and user-friendly way.
And then, decide what business goal should be attached to each page, in other words, what you would like your visitors to accomplish on a particular page.
Balance your business goals with user needs: give your prospects exactly what they are looking for and make sure they can easily get involved through subscribing to your mailing lists, sharing content on their social channels, commenting on your posts and buying your product or service.
What is Keyword Mapping?
Keyword mapping means matching your keywords to content and having your pages focused on strategically chosen phrases.
Should a single page focus on a multiple or a singular keyword?
It's rare for your keyword page ratio to be 1:1.
Your pages shouldn't be optimized for one single keyword. It may be easier to think in terms of themes of keywords instead.
In this way, you will build pages focused on a specific topic that will cover several keywords in one category.
Let's say your company offers an AI resume builder.
Write all your services down and build an optimized page for each service that you offer.
For instance:
Resume builder.

Cover letter.

Resume writing.
These are your main keywords, but they will obviously cover some other related and long-tail phrases that should also be targeted.
Remember that your pages should be relevant and complement each other.
All the keywords on your website together compose a complete statement about your business and answer the question of what your website is about and what you have to offer.
How to Map Your Keywords
Mapping keywords on your website will help you avoid duplicate content issues because you will be able to view your full website architecture and hierarchy on a whiteboard or / and in a spreadsheet (excel).
A keyword map is also highly beneficial in terms of defining your site's architecture. It will easily detect some missing, yet highly important parts to add.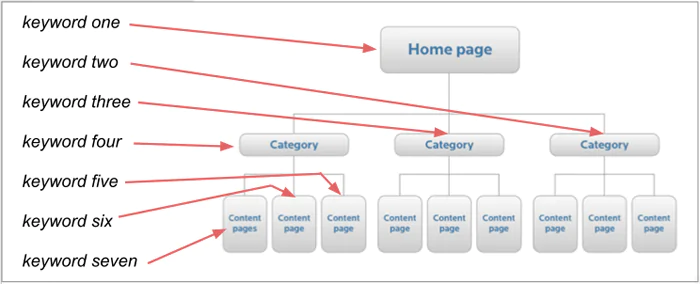 Macro Approach
Just open a Google Spreadsheet and start writing.
First, write down all your page names and then add corresponding URLs to know what page a specific name relates to.
Then, group your keywords (use the list we've mentioned at the beginning of this article) and assign them to the already existing pages by topic. Make sure that all your most valuable keywords will have an assigned page.
When you finish macro mapping of your keywords to content, you can start analyzing each page individually.
Individual Page Approach
Now it's time to see if each page meets the user, business, and SEO expectations. Are your pages helpful? Do they answer all the questions your visitors might have?
Sometimes, when performing this individual page analysis, you will discover new keywords that you don't have on your keywords list yet. These new keywords, which may consist of long-tail and LSI keywords, can supplement your topic and strengthen its relevancy. So don't ignore them, but add them to your strategy instead.
Find out more about long-tail keywords and LSI keywords here…
Once you finish with the Macro Approach and Individual Page Approach, you can consider your keywords map [initially] complete. 🙂
Double check:
Is your

keyword map

understandable to others? Will others be able to make use of it in the future?

Some pages may become very similar to each other, and in this case, merging them might be a suitable option.

Other pages might target too many keywords and ought to be divided into two separate landing pages.
Take these aspects into consideration and correct your keywords map if necessary.
When you have your keywords map complete, you can actually start thinking about realizing your plan and putting your keywords map into use. So the next step to take is to learn how to create a perfectly optimized page. Go ahead! 🙂
We know that the whole idea of keyword mapping is simple, perhaps it may even seem obvious to some. Nevertheless, it's easily forgotten, so we just want to remind you about it and make you aware of its importance.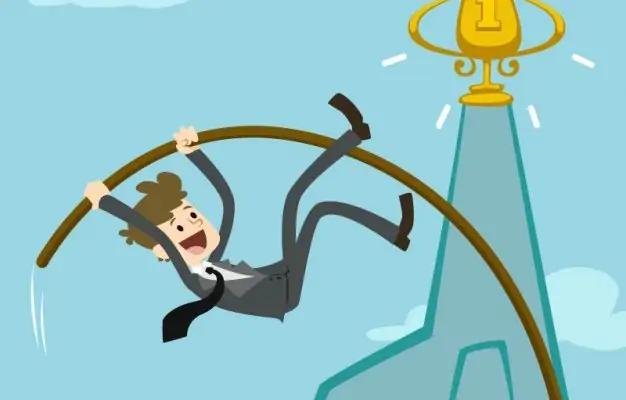 How do you like our keywords mapping plan? Would you add anything more? Or do you disagree with something? Feel free to let us know in the comments below.
Good luck!
Author Bio:
Katarzyna Perzyńska is a content marketer at Positionly. An individualist, with a specific sense of humor. She loves traveling and seeing new places. She also appreciates the art of different styles and movements.