The Importance of Editing and Proofing Your Social Media Posts
January 28, 2016 ・ 3 min read
You spend hours each week deciding what kind of content to post to your social media. But how much time do you spend editing and proofreading that content? There's a strong argument to be made for making proofing a regular part of your social media strategy. It's your absolute last chance to make a good first impression on new viewers and to make a lasting impression on your current followers.
One reason why it's so important to proofread your social media activity is to protect your content. If you took the time to discover the content, format it in a way that's attractive to your followers, and post it to your accounts, you should be invested in the outcome. One little typo in your Tweet can convey carelessness to your followers. If your audience thinks you are careless with your social media postings, they may also assume you are careless in other aspects of your business. And carelessness is rarely followed by success.
Another factor is your credibility. It's important that you maintain an air of confidence and professionalism in all of your online interactions. A failure to proof your social media content can reduce your credibility with your reader base. If you don't know the difference between their and there, what else don't you know? This is especially important if you own a business that requires your customers to put a lot of trust and faith in you – areas like finance, marketing, and healthcare are a few examples.
Here are some online tools that can ensure error-free writing in all of your social media postings.
Tools
NinjaEssays

Editing service NinjaEssays can edit, proofread, and format your documents. So, whether you're posting a blog post to your Twitter account or linking your website to your Facebook page, your writing will always be clear and correct.
After The Deadline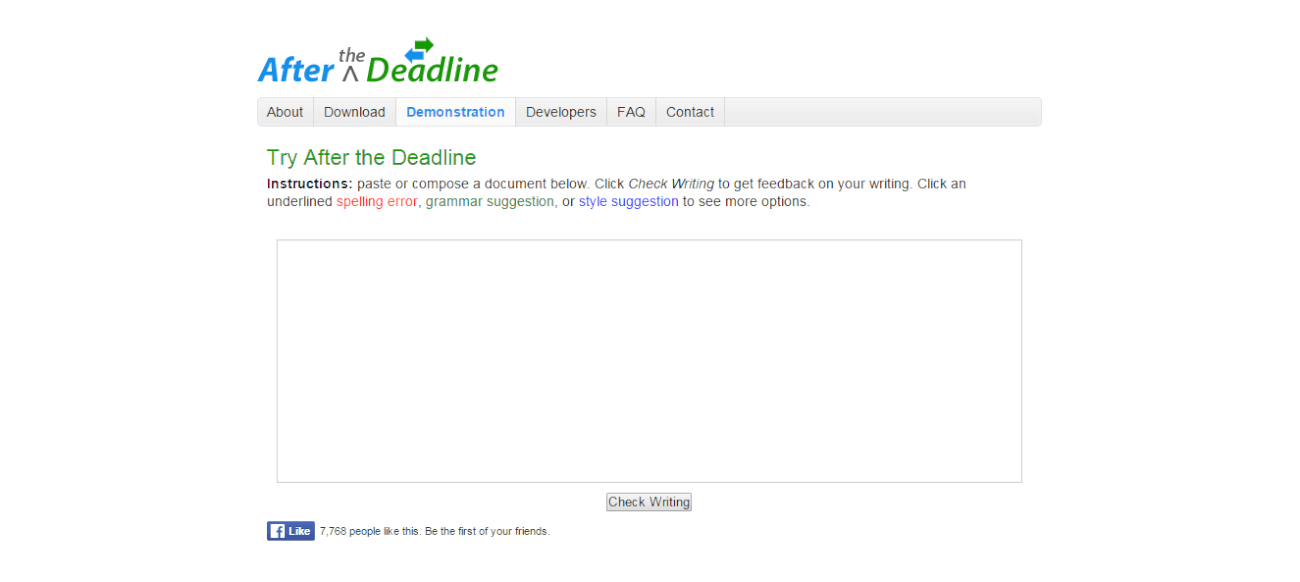 Add in any amount of text and get instant feedback about your writing. After The Deadline will critique your writing for grammatical errors, spelling mistakes, and even style recommendations. Run your blogs, tweets, and Facebook posts through it before you post.
Ginger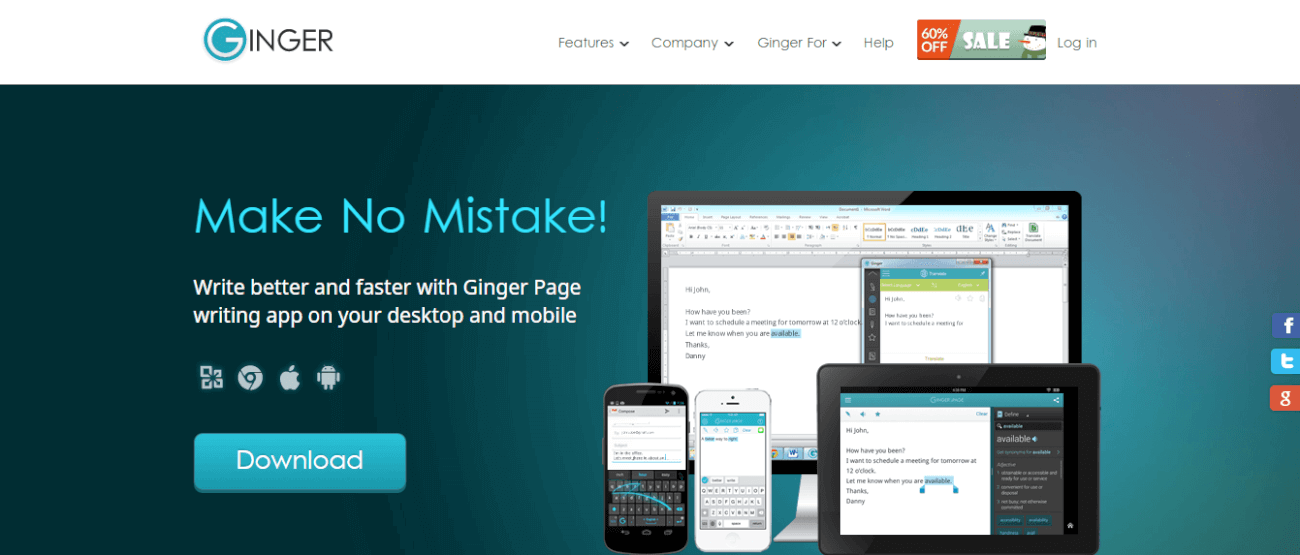 Ginger is a fantastic software app that integrates with everything you write online. As you post on any of your social media accounts, blog, website, or even Word processing program, Ginger will highlight any mistakes and offer suggestions.
Help.PlagTracker

Avoid unwanted plagiarism by letting PlagTracker scan your document and compare it to thousands of sites online. If the tool finds any plagiarism, it will alert you so you can amend it. Or, if you'd prefer, Help.PlagTracker can modify it for you.
Slick Write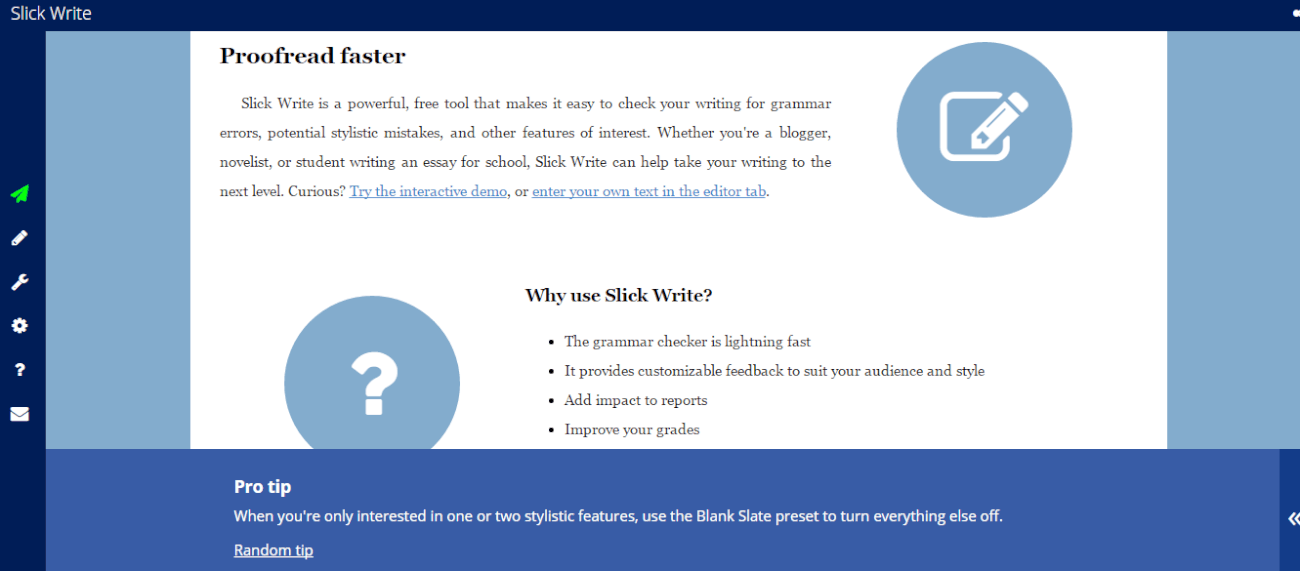 Slick Write is an incredibly fast proofreader that learns your style and makes suggestions based on your writing. There's also a fun word association game on the site to help you break through writer's block.
Nobody is perfect and even professional editors and proofreaders miss typos every once in a while. But do your best to polish everything you write before you share it with the world. After all, if you get dressed up in the morning, do your hair, and look great, but you forget to brush your teeth, what do you think people will notice first? The same is true of typos. Even the best content will be ignored if readers can't get past the glaring typos in your first sentence. Always take the time to edit and proofread. It's the final step before you present your work, and yourself, to the world.
About the Author:
Robert Morris has seven years of experience in content marketing. He is a writer and visual content designer from NYC. He loves yoga and eLearning.