Top 10 April Fools 2016 Jokes in Social Media
April 4, 2016 ・ 5 min read
Since we all celebrated April Fools few days ago, we felt obliged to write a slightly less serious and more light-weighted article, still, however, connected to brands and social media.
I hope y'all had a wonderful April Fools and your pranks brought your family, friends and coworkers to tears of joy mixed with fury, mixed with OMG-IT-WAS-SO-CLEVER-kinda feeling, mixed with overwhelming sense of forgiveness afterwards.
I promised that the post will be related to brands, so here we go.
With its nature, pranks and hoaxes, April Fools stimulates creativity also in the world of brands and advertising, and that can be seen in numerous fake advertising campaigns, fake products, fake collaborations and much, much more.
In this post you're about to read a compilation of the best, of course in our opinion, April Fools jokes delivered by brands across various industries.
Mark for H&M
The founding father of Facebook, Mark Zuckerberg, is to become a fashion icon (isn't he already?) through collaboration with H&M. Absolutely hilarious and, in fact, seems likely to become an actual collaboration. His legendary basic gray tee and a pair of jeans is going to hit the catwalk.
The result of this collaboration is a pack of 7 tees and one pair of jeans. It is to help customers stay more focused and sharp-minded.
The "collaboration" has been hashtagged #markforhm and it encourages people to share their opinions on how this collection will make them more focused.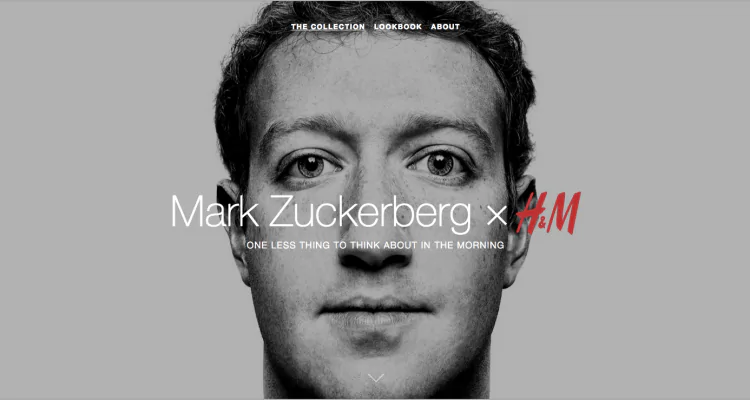 Cornhub
April Fools was probably the only day during the year when one could visit Pornhub and not worry about being spotted by one's boss or coworkers.
And that's because on that day Pornhub turned into Cornhub. The front page showed videos of nothing but a corn.
The page featured many juicy and surely arousing videos for corn fans. I can imagine that corn sales hit the sky on that day.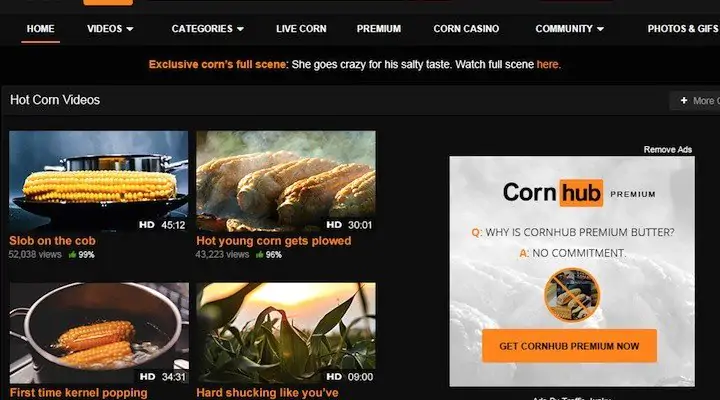 Google Cardbox Plastic
Samsung Gear VR? Bi*ch, please. Oculus Rift? Are you kidding me? With Google Cardbox Plastic you are about to witness the most real of all the realities out there, namely, the actual reality.
Cutting edge technology connected with a decent design offers an experience beyond comparison. It has been designed to work with a regular smartphone, so that almost anyone can experience the real. The technology goes a step further than Google Cardbox and provides fully immersive display with 360-degree audio.
The resolution is so high that the thin line between the unreal and real becomes blurred.
Sony Proton Pack
"If there's something strange in your neighborhood, who ya gonna call? Ghostbusters!". Well, not anymore. With Sony Proton Pack you can become a ghostbuster on your own.
Designed in collaboration with Dr. Egon Spengler, Sony Proton Pack is a ghost-catching device you should have. The project has been developed because of the upcoming reboot of the movie.
YouTube Snoopa Vision
Nowadays everyone is like "Nuthin but a "VR" thang", aight?

Hell yeah!
Snoop Dogg goes straight outta Long Beach to YouTube and becomes a Project Architect of Snoopa Vision. The collaboration between YouTube and the father of gangsta rap resulted in a product that allows watching 360-degree videos on YouTube.
What's important, Snoop Dogg becomes your homie and watches the videos with you – just change the angle and see Snoop D O double G sitting right beside you!
Pringles Single Serve
While eating Pringles, at some point everyone reaches the moment when the can is more than half empty and getting another chip becomes hard.
Pringles has been always known for caring about customers and again, it didn't disappoint its fans. To solve the burning issue, Pringles designed a single serve can, so that you can always reach the bottom. That's a brilliant idea!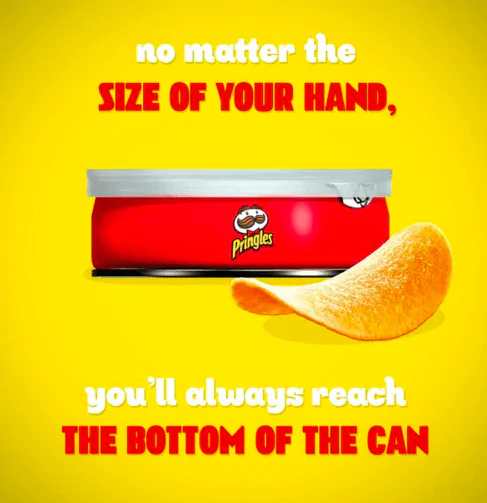 Virgin America's new logo
The company wanted to create a logo that clearly implies that Virgin changes the world by better flights. To do so, the company logo has been replaced with a new logo that digs deep in the roots. Virgin hired N_Fuzion agency that was represented by its creative mind of Chief Creative Officer Connor Barnaby.
This stuff is just hilarious. To see the process, you can read Virgin's blog post.

The Guardian in space
On of the most popular British newspapers will be now read in space. Guardian gets bigger and bigger, so a time has come to mark its presence in space. To achieve it, Guardian develops an Android app that is to be implemented into an astronaut's suit, so that he or she can, for example, read news while working outside a space station.
Also, researchers developed Fixed Point View system that allows a mobile device and its display to follow an astronaut's sight while inside the space station.
There's more to it! Just see the video!
HubSpot P.E.T Program
Would you like to bring your cat, dog or even a goat to work? If you would, you should get hired at HubSpot!
P.E.T. Program stands for Productive Employee Things. You can imagine that it's all about productivity at work that, in this program, is improved by sharing the office with animals.
Researches prove that animals have an extremely positive impact on motivation, productivity and involvement of employees. HubSpot knows how to make use of our fluffy friends!
T-Mobile Binge On Up
One of the most popular mobile network operators came up with Bing On Up. It's nothing else than a head-mounted arm for a smartphone. With this ingenious device one can watch videos while working, having a romantic dinner or exercising. T-Mobile claims that it also improves productivity.
To draw more pleasure out of your favorite TV series, you have drapes which give you more privacy.
To be honest, we regret that some of the products won't see the light of the day, but who knows what future brings! These 10 jokes prove that each brand has a great sense of humor, loads of creativity and a healthy dose of distance from oneself.