13 Social Media Blogs That Are Worth Your Attention – Approved by Brand24
February 13, 2015 ・ 3 min read
Hello World!
We are happy to present you Brand24's list of great social media blogs. This is the stuff that we read, we like and we want to share with you. You will find there loads of valuable information, tips and news on social media.
RazorSocial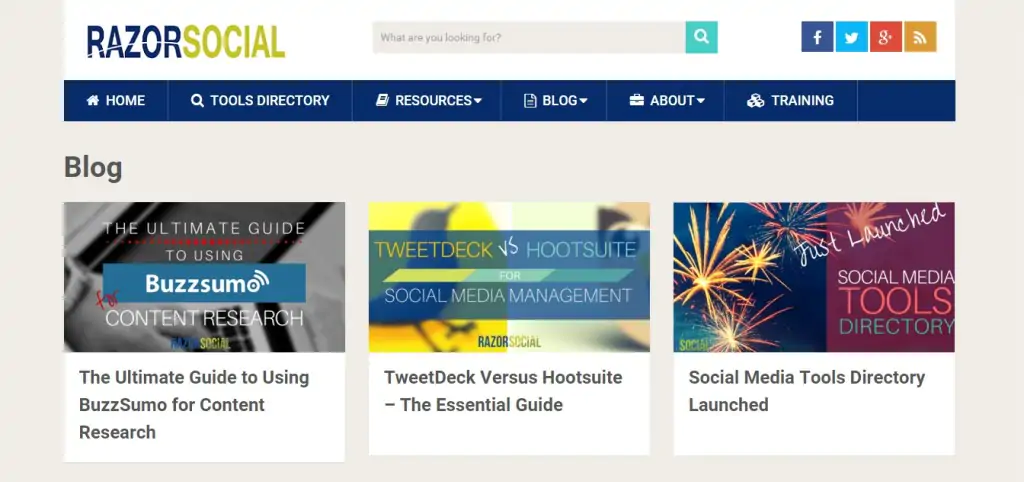 RazorSocial, founded by Ian Cleary, is a platfrom that helps you become more productive and effective on social media using the best tools and technology. The content is high in ready-to-use solutions that will improve conversions, help in analytics comprehension and much more.
Mashable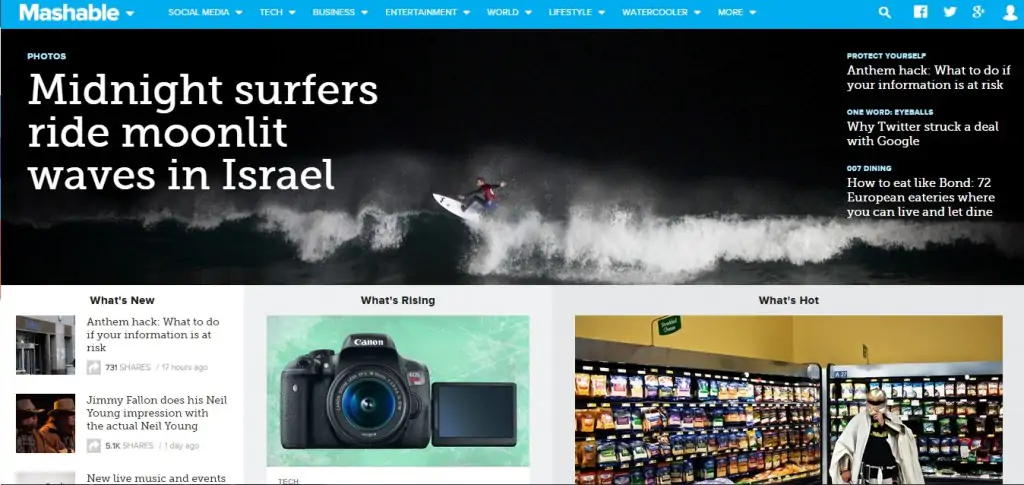 Mashable is a rich source for news and information from the digital world that will let you be always up-to-date with the most important events, announcements and facts from the digital environment.
Social Media Examiner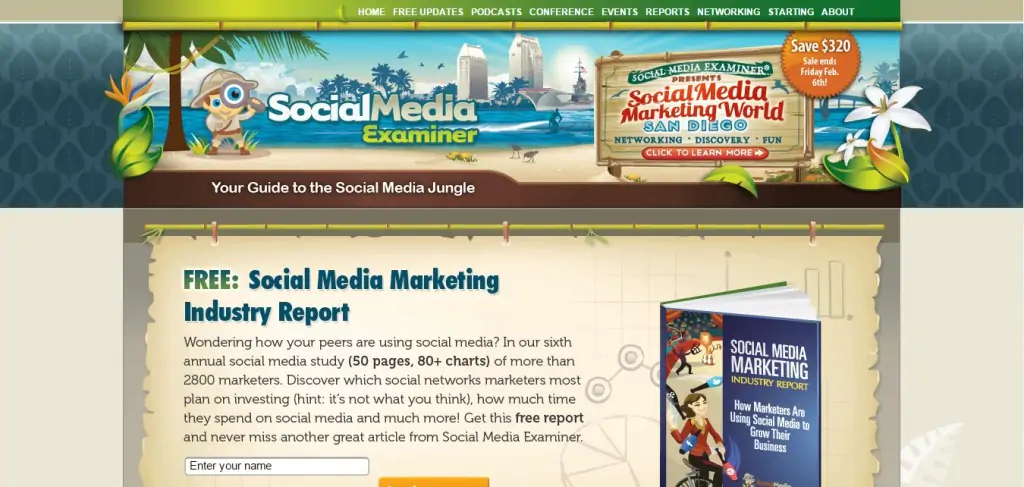 Social Media Examiner is the world's largest online social media magazine, which provides a wide knowledge for your business about social media usage, blogs and podcasts. If you want to learn how to drive traffic to your website it should be your daily press review.
Post Planner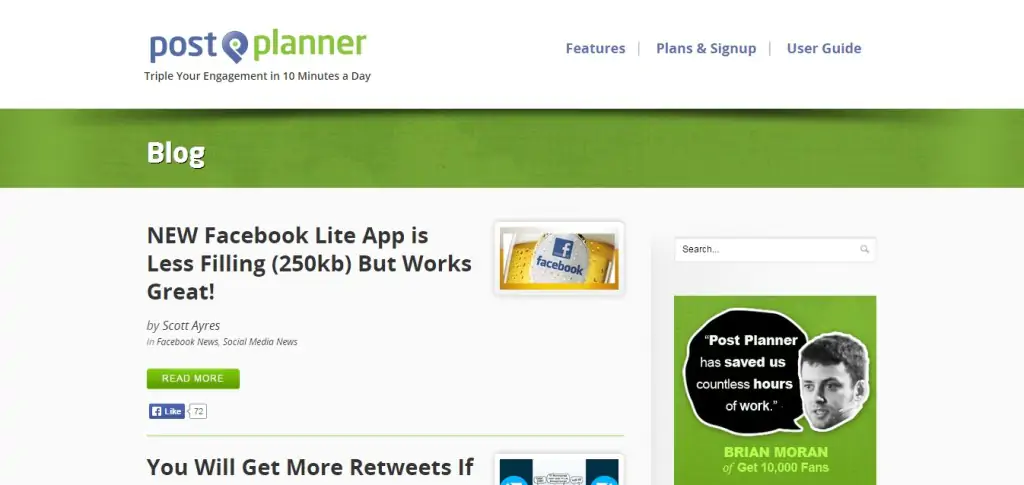 Post Planner is a source for educational content about social media & content marketing. Authors provide easy-to-use techniques and tricks in readable, actionable and entertaining articles.
Content Marketing Institute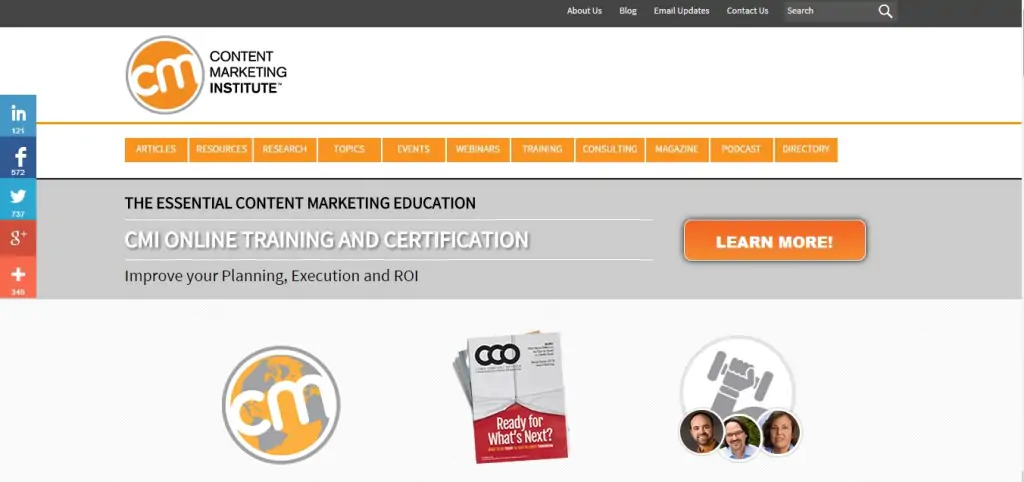 Content Marketing Institute provides a comprehensive knowledge about both those who's scarcely started their adventure with content marketing and those who seek for advanced techniques and tips. Besides interesting and informative articles , you can find there wide set of e-books and study results.
TopRank Blog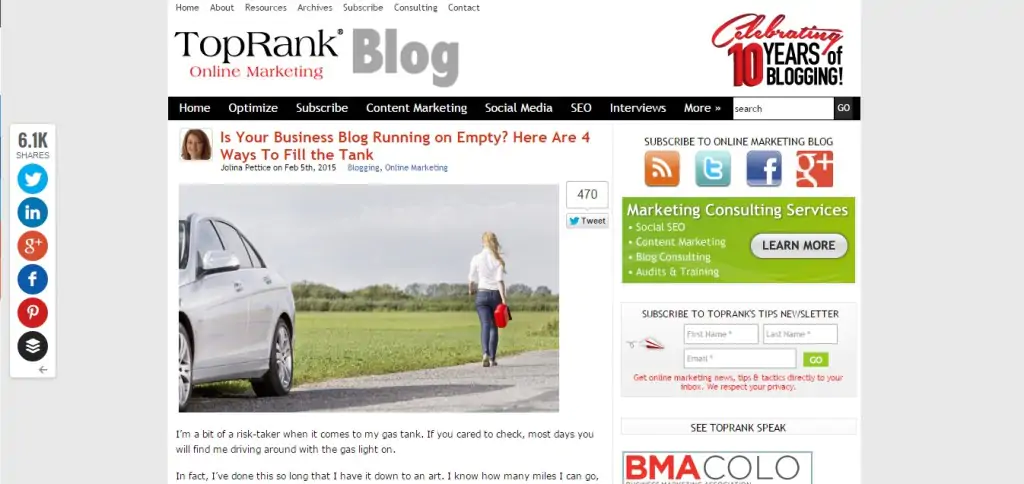 TopRank Blog has provided insights, resources and commentary on a range of digital marketing and public relations topics since 2003 and has been broadly recognized and appreciated in many blog rankings. It covers plenty of topics including social media and content marketing, SEO, business blogging and marketing, strategies creation and online public relations.
Social Media Today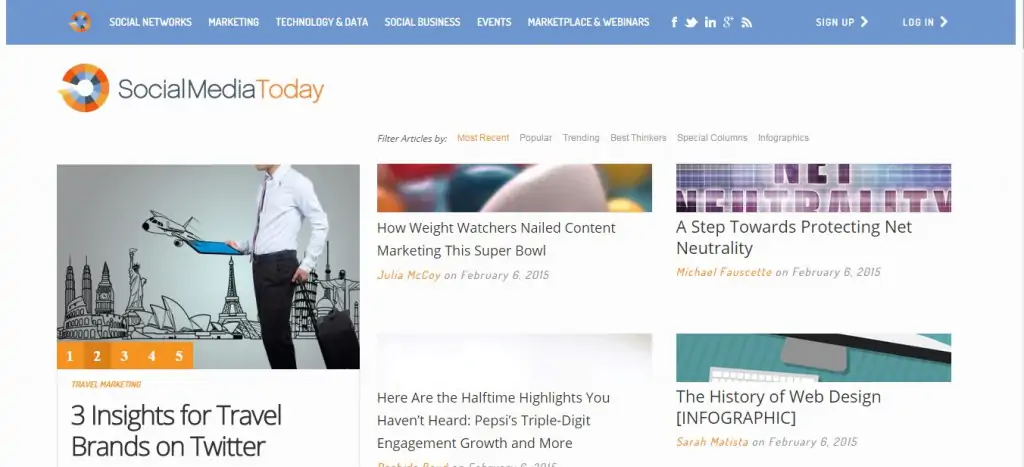 Social Media Today is a platform for all professionals who find social media understanding a crucial element in a business. Authors provide news and comprehensive information about tools, platforms, companies and personalities of great importance in social media.
Danny Brown's Blog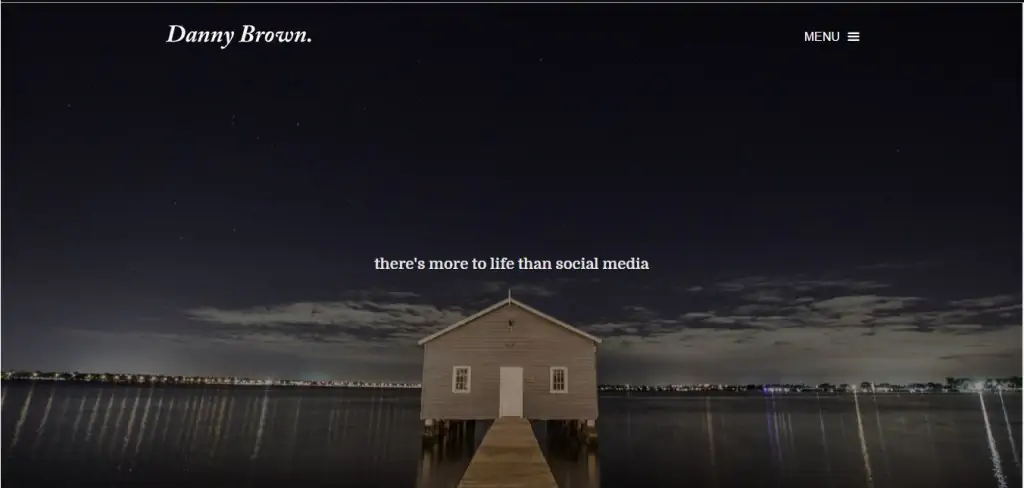 Danny Brown blogs about marketing and social media in well written stories with useful knowledge for marketers and managers. Danny by sharing his personal thoughts on marketing makes it more understandable and actionable.
Coppyblogger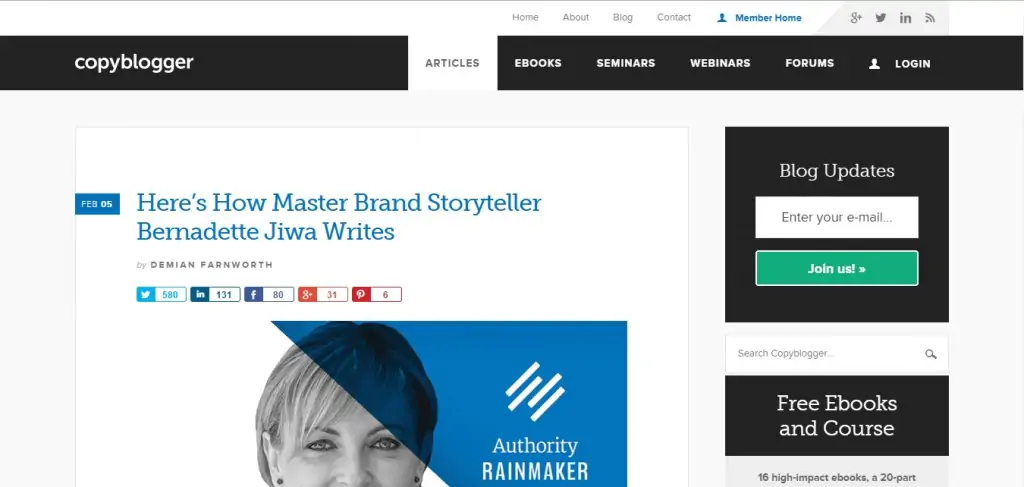 Coppyblogger has taught people how to create online content that attracts attention, drives traffic, and builds a business since January 2006. Authors give practical knowledge on how to move about in social media.
Social Media Explorer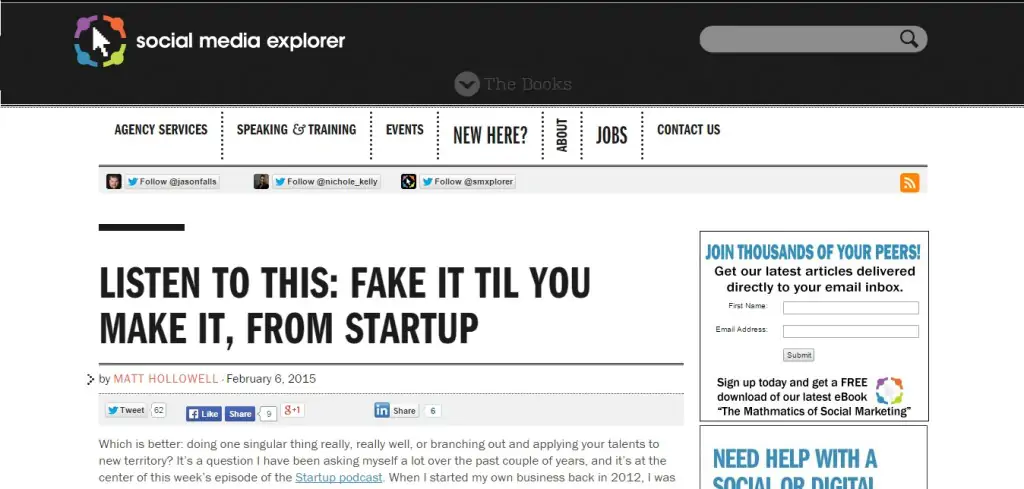 Social Media Explorer is one of the top social media marketing website globally and there is reason for that. This publishing platform provides valuable insights and information about digital and social media marketing, online communications, public relations and advertising.
Dustn.tv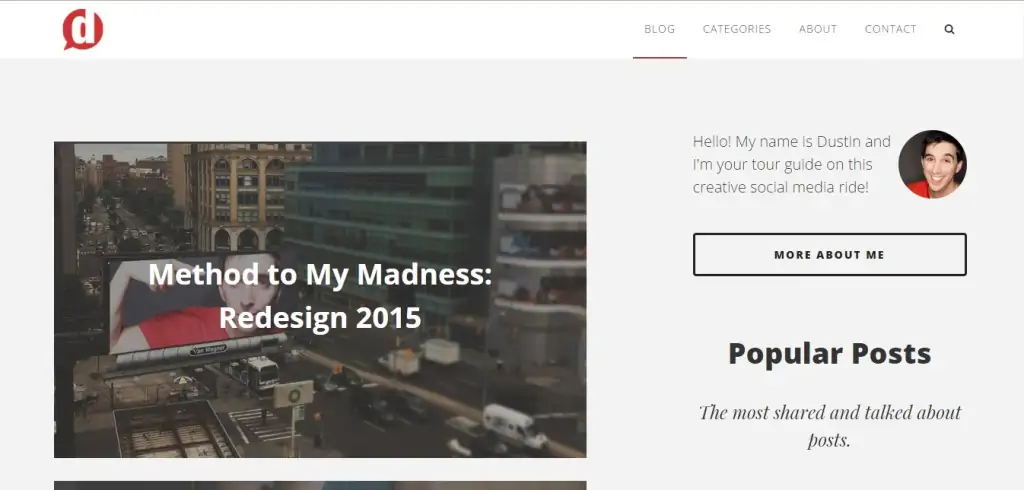 Dustn.tv is a blog run by Dustin W. Stout who conveys great stories about digital marketing, social media, and design for both beginners and advanced users. His creative approach will give you an alternative look at the industry.
Simply Measured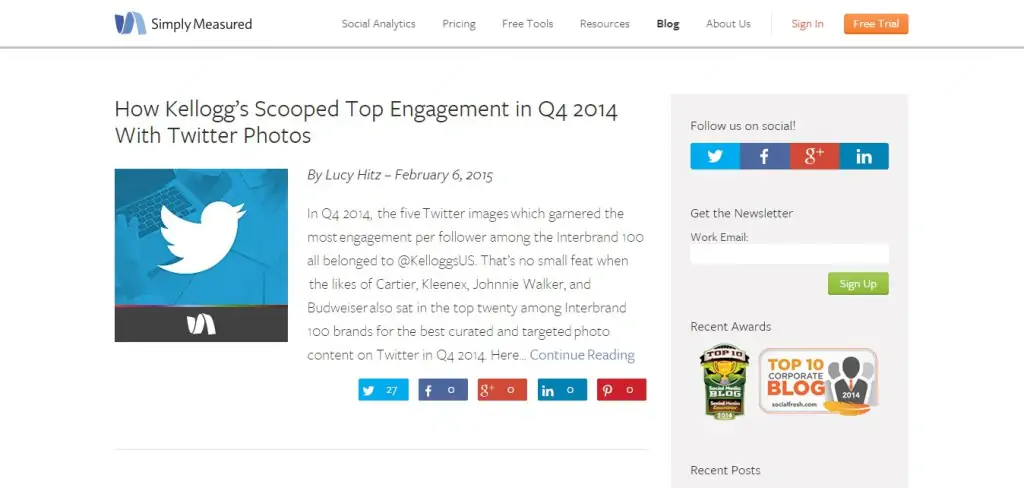 Simply Measured is a valuable source for in-depth analyses and case studies in the form of well-written articles. The platform gives you an access to valuable data related to social media.
What is your favorite social media blog? Leave us a comment!