This post was updated on December 17th, 2018.
Twitter offers plenty of possibilities. With a robust Twitter presence, you'll be able to engage and find new audiences, manage your content, or find sales leads. And that's just the beginning!
Managing your Twitter account only with a native Twitter app is certainly possible, but also very time-consuming and simply annoying. There are, however, Twitter tools that will make your life much easier.
I have analyzed Twitter tools recommended by social media experts and frequent users. Want to boost your productivity on Twitter?
You probably already googled productivity tools for Twitter and ended up reading through a list of 101 tools that will save your time and triple your engagement rate.
By the time you're done reading, you probably forgot about the first Twitter tool. Or you have multiple accounts on tools that double their purpose.
b24_keyword_widget: Widget class not found. Make sure this widget exists and the class name is correct
To make your life on Twitter a bit more manageable I prepared a list of 5 useful Twitter tools and applications to boost your productivity and improve your social media efforts.
The Twitter productivity tools include:
Hashtag and Twitter mentions analytics tool
Twitter automation tool
Twitter video tool
Twitter content sourcing
Twitter automatic scheduling.
5 Best Twitter Tools for Business
Take a look at all the tools we prepared for you. Of course, you don't have to use all of them – maybe just one or two will suffice. I tried to differentiate the Twitter analytics tools, so everyone finds something interesting.
Let's dive in!
Price: Free 14-day trial (no credit card required), starts at $69/month for business accounts
Hurray, we made our own list! Who would've thought!
Brand24 is a social listening tool that also offers a robust Twitter analytics section, thus it can easily be used as a Twitter tool as well.
The tool will collect all the mentions containing your predefined keywords and gather them in one dashboard.
You can use Brand24 in two ways:
Collect the mentions about your brand. You can track the name of your company or your branded hashtag. The tool will then calculate the social media reach of your posts, their sentiment, and type of engagement.
Gather the mentions around your specific business niche. That way you'll be able to show your expertise and take part in the discussion you'd otherwise miss.
What's more, Brand24 offers a robust Twitter hashtag analytics. Once you set a branded hashtag as one of your keywords, you will get the data about:
the volume of mentions;
the social media reach;
the total number of social media interactions;
the type of interactions (like, comment, or a retweet);
the total number of posts with positive and negative sentiment.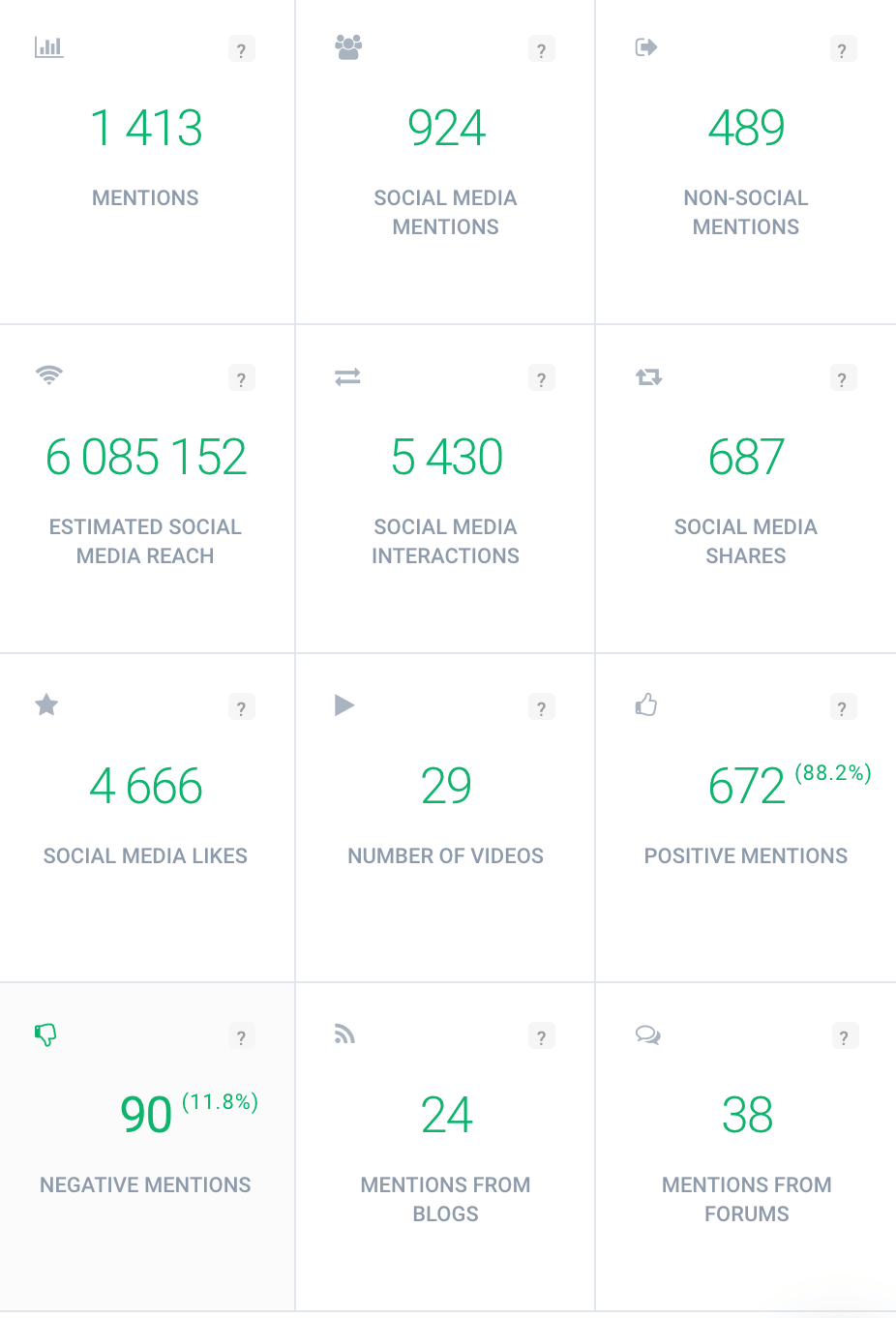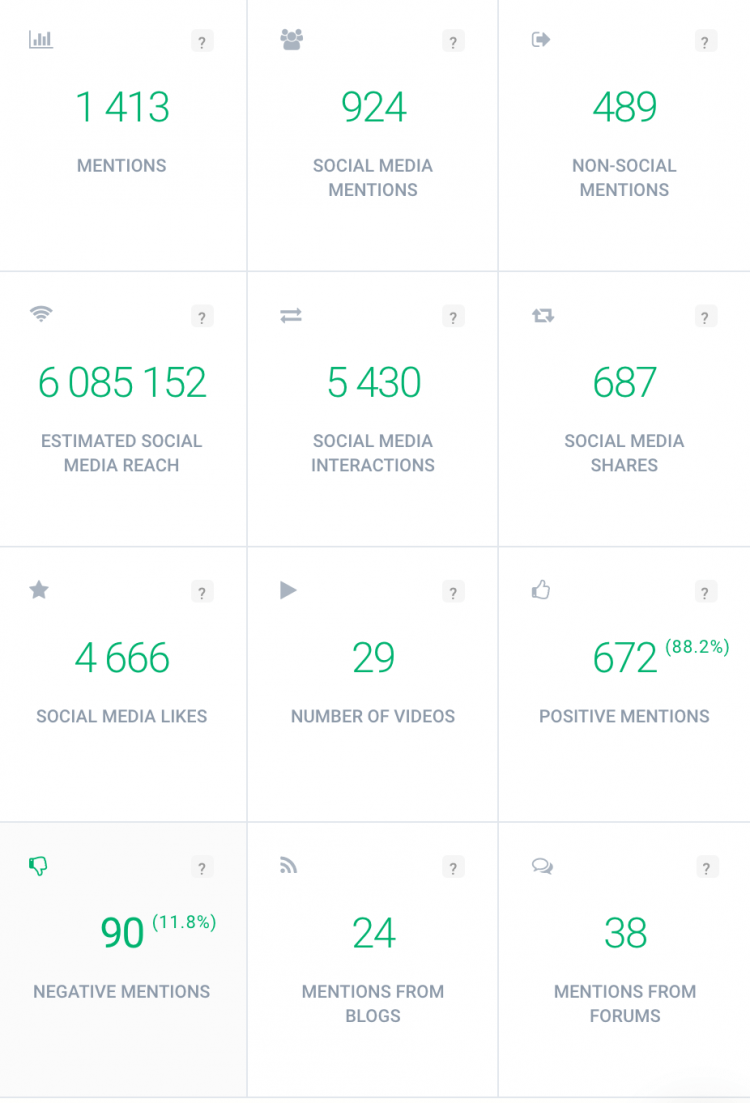 The tool will also generate a list of trending Twitter hashtags, and the most influential authors talking about your brand. That's a great starting point for your Twitter marketing influencer campaign.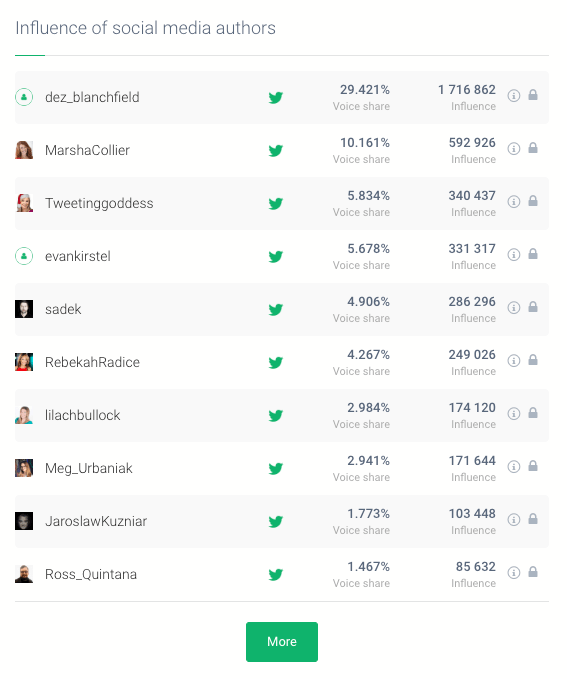 2. IFTTT
Price: Free
IFTTT (If This Then That) is not a Twitter management tool per se, but it can boost your Twitter productivity immensely.
IFTTT allows you to integrate certain apps that aren't integrated natively. Thanks to IFTTT, you can automate certain tasks and save a ton of time.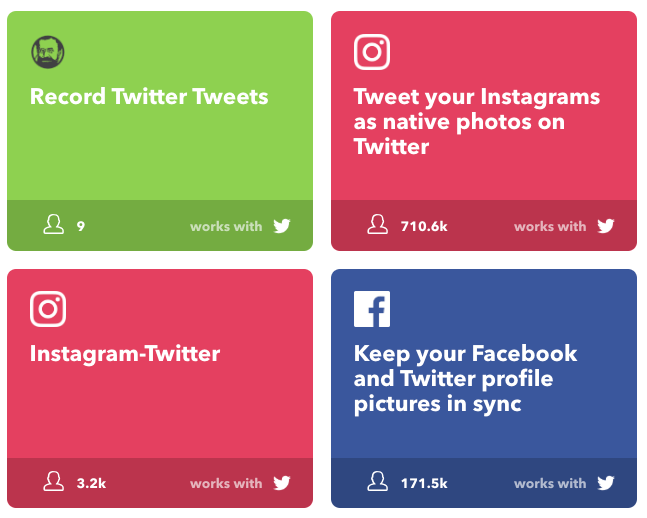 For example, you can simultaneously share a photo on Instagram and Twitter or keep your profile pictures on Twitter and Facebook in sync.
Twitter automation will boost your productivity by automating many mundane tasks.
Here're just a couple of examples:
Tweet your Instagrams as native photos on Twitter;
Insta Video to Twitter Video
Keep your Facebook and Twitter profile pictures in sync
Autopost from Facebook page to Twitter.
3. Periscope
Price: Free
Nowadays, it's all been about video content in marketing, and Twitter is no different.
In Q3 2017, there were more than 830 events that were live-streamed, almost all to a global audience.
Periscope, which was purchased by Twitter in 2015, facilitates live streaming on this platform. With help from Periscope, Twitter live-streamed 96 million hours of user-generated content.
The videos show directly on your followers' stream, so you don't need any other app to manage your video content.
Your brand will be lost entirely without social media video content in the coming years. Videos generate much more engagement, which will translate into a better position of your tweets on your followers' timelines.
Periscope is a great starting tool, because it's easy to use and have stats that will show you whether your content resonates well with your audience or not.
4. Buzzsumo
Price: Free 7-day trial, paid version starts at $99 a month.
No social media productivity tools list is complete without Buzzsumo. It's one of my favourites social media tools, not only because I work with content on a daily basis.
Buzzsumo makes it easy to find the most shared content among different social media channels.


All you have to do is enter a keyword and Buzzsumo will generate a list of the most shared articles on Twitter. There's no point in copying the content, but you can get inspired by your competitors.
5. Buffer

Price: Free, starts at $15/month for business accounts

You need to make sure your tweets reach your followers form different time zones. The average lifespan of a tweet is only 24 minutes.
Posting during the times your audience is online to maximize the engagement rates for your tweets. Without a Twitter productivity tool it means you have to be online at odd hours coming up with an interesting content.
Luckily, Buffer has created a tool to schedule your tweets for different times on different days of the week.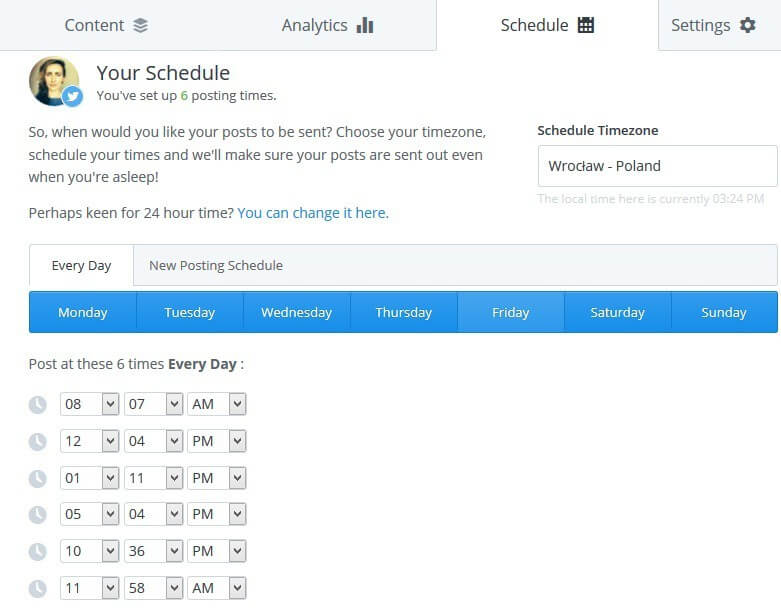 Here are a few of the tools features worth mentioning:
Schedule a post directly from the dialog box
Determine the times of day your tweets get the most engagement
Find out what content your audience likes the most or doesn't like
Works with other applications like Feedly, Pocket
Do you like what you have just found out? Want to learn more tools to improve your productivity? Are your favourites not included in the list? Let's talk on Twitter!
RELEVANT RELATED CONTENT
How to Find Twitter Influencers