You probably associated hashtags with Instagram. And rightly so! Instagram has popularised the use of hashtags. They help to spread your content, reach brand new audiences and help measure the performance of marketing campaigns. Because of all its perks, hashtags spread to other social media channels, for example, Twitter. Hashtags on Twitter help improve the reach of your posts and deliver your message to users with specific interests. 
This article will help you develop an effective Twitter hashtag strategy to maximise the benefits of your social media presence on Twitter.
Ready? Let's dig in!
What Are Twitter Hashtags Used For?
Twitter hashtags tracking and analytics will give you information on:
how your hashtags are spreading;
what is the social media reach of your hashtags;
what is the engagement around your hashtags;
how your hashtag marketing campaign is performing;
what is the most influential source of your mention. 
Tracking and analysing your hashtags on Twitter should be an essential part of your Twitter marketing strategy. The analysis will help you improve your Twitter marketing performance and pick the fruits of your social media strategy.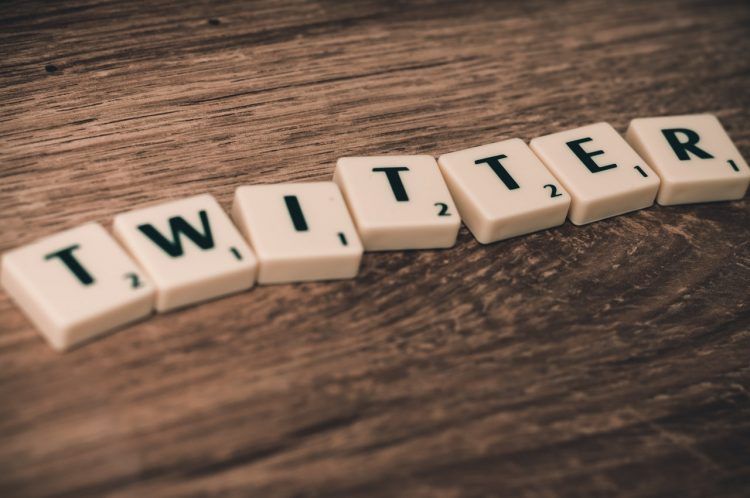 Hashtags on Twitter play a similar role as on any other platform. They help improve reach among users interested in specific topics and get your message to possibly new audiences. 
Moreover, by tracking hashtags performance you can:
improve influencers outreach;
discover and improve brand awareness;
analyse brand sentiment;
collect general information about your audience. 
Using hashtags allows users to follow content they are most interested in – be it notifications from a concert, theme, sporting event or anything else. With more and more content produced every day, it's hard to spot the topics you find interesting. Hashtags will help you filter the material and see the things you want to interact.
Why Is It Important to Choose the Right Hashtags on Twitter?
You can use up to 30 hashtags on Instagram, which gives you plenty of opportunities to use branded hashtags and get your content exposed to the right audience. 
It's different on Twitter.
You only have 280 characters for each Tweet, which means you have to curate your content carefully. That's why choosing the right Twitter hashtags is so important.
Correctly chosen hashtags will help you boost your message and reach users who reflect your ideal marketing personas. 
For the social media magic to work, you need to choose the right hashtags. With the limited space it's twice as important on Twitter as it is on other social media channels.
Using Hashtags on Twitter
Let's make things clear from the start – I'll discuss Twitter hashtags tracking and analytics based on Brand24, a social media monitoring tool, that also offers a robust hashtag monitoring and analytics.
When it comes to social media monitoring and hashtag analytics, you have to start with creating your project. 
In the project creation wizard, enter the keywords you would like to monitor on the Internet. Think about the name of your company, the name of your product, your branded hashtag or a term specific for your niche.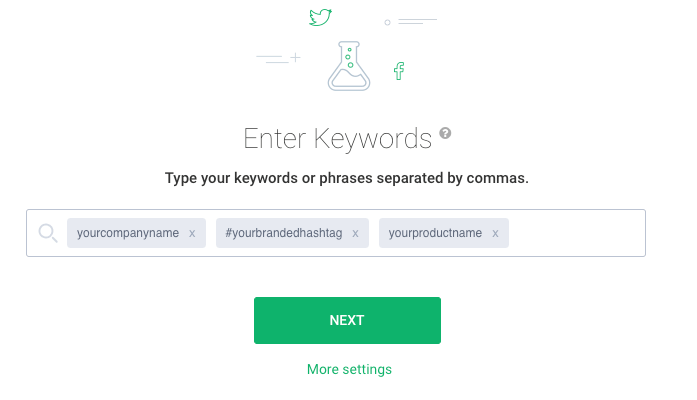 To give a gist of what I'm talking about take a look at my two, separate projects. 
With the first one, I monitor the mentions about Brand24. The keywords I use are: 
Brand24 – the name of our company;
@Brand24 – so the tool collect all the @mentions from social platforms;
Brand 24 – many users spell the name of our company that way, so I added a separate keyword. 
I connected the project to my Slack channel, so every time there's a new mention, I get an immediate notification. 
I know who is talking about Brand24, on which channel, and I can react right away. 
I created a more general project for content marketing. I monitor the phrase "content marketing" so I get informed about the recent developments in the industry. 
I gather the mentions from the whole Internet, but if you want to narrow the search from the very beginning, take a look at the Project Settings tab. You can choose the social media channel you want to focus on and see only those mentions in the Mentions tab.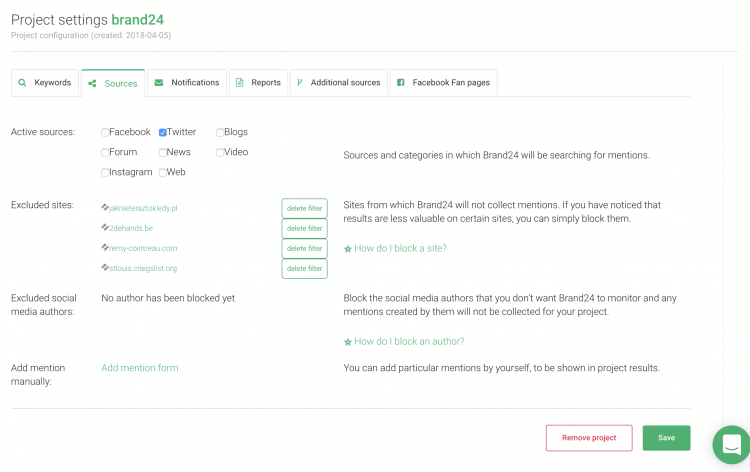 You can sign up for a free, 14-day trial here (no credit card required!)
Finding trending hashtags on Twitter
We established how crucial it is to add the right hashtags to your Twitter message. 
The question remains – how do you spot the hashtags that will be relevant to your audience and will boost the visibility of your posts?
Before we dig deeper into Twitter hashtags analytics, it's worth noticing there are two types of hashtags:
always-on hashtags;
campaign specific hashtags.
You should attach the first type of hashtags to all of your Twitter posts. It can be the name of your company or a slogan, like Nike's "Just Do It". 
Campaign specific hashtags have a much shorter lifespan as they are attached only to one marketing campaign. Analysing campaign specific hashtags allow you to take a look at your campaign performance.
So, where's the goldmine of knowledge when it comes to finding trending hashtags on Twitter?
In Brand24's Analysis tab!
Based on the data we collect, we generate a list of 100 trending hashtags – hashtags that are relevant to your industry. We added an analytics component so you can see how many mentions each hashtag generated.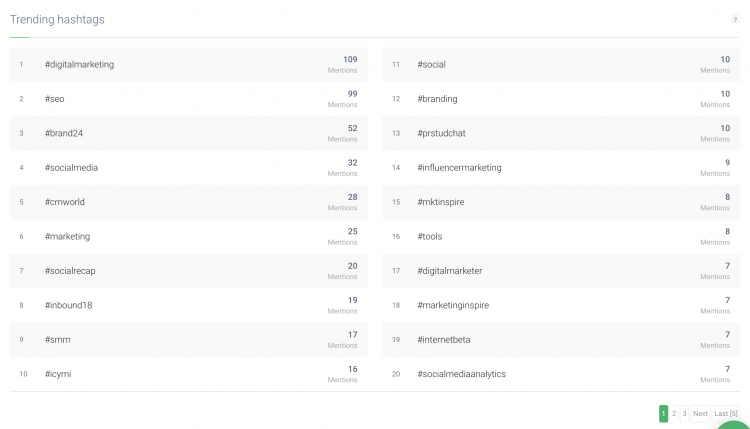 Social media listening tools, in general, don't collect historical data, only the mentions that appear from the moment you create a project. 
If you have a project for a more extended period, you'll be able to analyse historical data from previous months. All you have to do is change the date range in the upper right corner.
This functionality will help you spot the seasonal changes in trending hashtags and adjust your hashtag Twitter campaigns accordingly. 
How to Create a Hashtag on Twitter?
Unfortunately, there is no easy recipe for success. You have to find a branded hashtag, that will be associated with your brand.
There are hashtags clearly associated with certain brands, like #ShareACoke or #JustDoIt. But if you don't have such a great copy simply use the name of your brand. 
It's hard to come up with such an evergreen slogan. I don't have a magic wand to help you with that, but I have some pieces of advice that might help you with this task. 
Make sure no one else uses your hashtag. First of all, it will give your lawyer a headache, and second of all, it will decrease your attempt for better brand awareness;
Use short hashtags. The longer the hashtag, the bigger the chance your audience will make a mistake;
Avoid hashtags with words ending and starting with the same letter (#drivingguide). It looks confusing and can be misspelt easily;
Use words that run into each other. When you put multiple words together, they can change their meaning. Susan Boyle's album release party is a classic example (the hashtag the PR agency went for was #susanalbumparty). 
Twitter Hashtag Analytics
Let's sum up what we know so far:
Why you should use hashtags on Twitter?
Why it is important to use the right hashtags?
How to find trending hashtags on Twitter?
What to look out for when creating hashtag on Twitter?
Now, let's take a look at Twitter hashtag analytics.
I'll analyse Twitter hashtags based on Brand24 dashboard, top social media monitoring tool (at least, according to Buffer). 
Volume of mentions
The volume of mentions will show a diagram of how much people are using your hashtag during a certain period.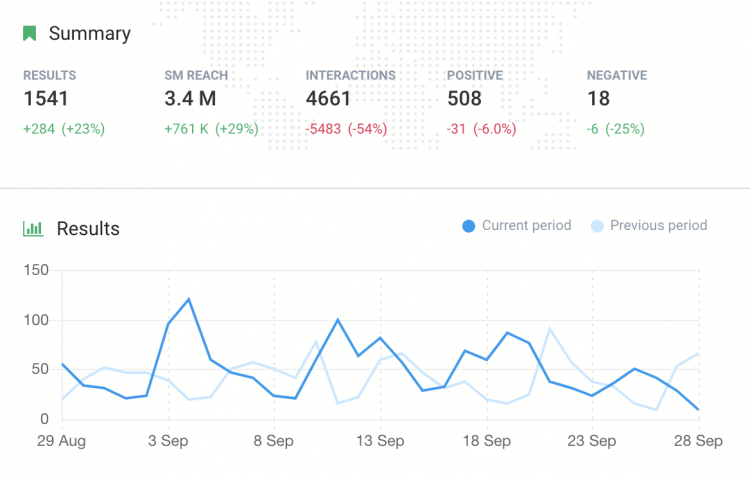 That might seem like not much, but is, in fact, one of the most essential metrics. The volume of mentions will show you all the spikes in the number of mentions, which help identify the seasons when your product is most wanted. 
Social media reach
Social media reach is an estimated number of Twitter users (or any other social media channel, if you're monitoring mentions from multiple platforms) that might have stumble upon your Tweet. 
Social media reach shows how your hashtag is spreading and what audience it reaches. 

It's a very useful piece of information. You've probably already built your buyers persona, now it's the time to confront your research with reality. 
You might find a brand new audience for your product, which is excellent news because it means you'll be able to convert more users and increase your revenue.
But that can mean something negative as well. You can spread your message to the wrong audience. In this case, you need to change the message or change the social media channel. Maybe there's no one interested in what you're offering on Twitter and your target customers hang out on Instagram instead?
Engagement 
I will argue that engagement is one of the most important metrics when it comes to social media analytics.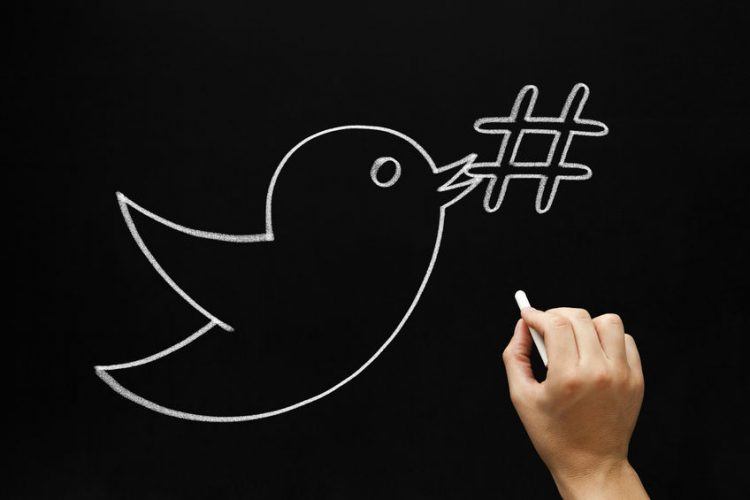 Engagement rates tell you how many users interact with your content. If your posts are interesting, attractive, and relevant, your audience will appreciate it and interact with your content. 
Influence
Influencer marketing is an amazingly effective way of promoting your business. Customers tend to trust influencers' messages much more than traditional advertising.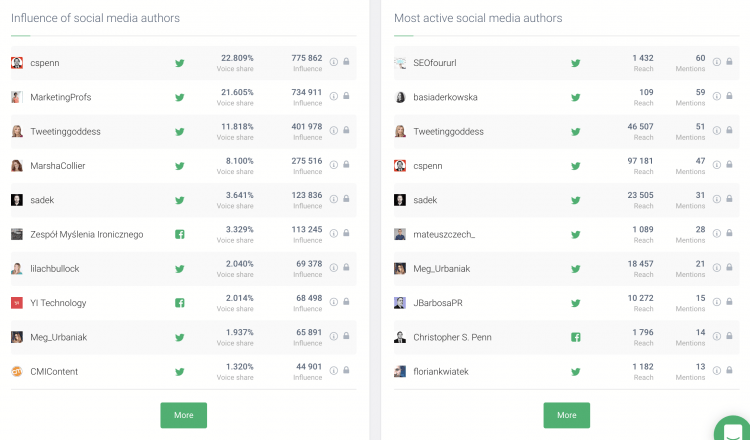 The key to success is to find the right influencers to cooperate with. The most persuasive influencers are already in your network. They are either already talking about your product or talking extensively about your specific niche. 
To find Twitter influencers with the highest share of voice, go to Brand24's Analysis tab. 
Brand24's algorithm shows two metrics you might find interesting: influence of social media authors and most active social media authors. 
The influence of social media authors will also indicate their share of voice (the amount of discussion on the Internet generated by these social media users) and their influence (how many people were possibly affected by their message).
Boost your Twitter Presence with Twitter Hashtags
Twitter hashtags can help you reach an audience who is actively talking about things relevant to your brand. Twitter hashtags can assist your marketing efforts. That's why it's important to find the right hashtags and monitor their performance online. 
---
---