Twitter is a robust social media platform which can do wonders to your social media marketing strategy. Twitter gives you a possibility to reach out directly to your clients, provide excellent customer service, and boost your brand visibility.
Many brands use Twitter successfully to promote their businesses and raise brand awareness. Twitter has many pros, including reaching your customers directly, and showing the human side of your company.
You can demonstrate your sense of humor and build a distinctive tone on Twitter. Just like Innocent Drinks does:
The success on Twitter, be it the number of tweet impressions, followers growth, or increased brand awareness, doesn't happen overnight.
To benefit from all the Twitter perks you need to follow the right Twitter metrics closely. Finding the right Twitter metrics is the key to a successful Twitter marketing campaign.
But how do you differentiate the valuable Twitter metrics from vanity one? After all, you could be tracking Twitter metrics that aren't representative of your Twitter performance. In that case, you won't be able to correctly assess your social media presence and adjust your Twitter marketing strategy.
In this blog post, I'll do my best to show you the Twitter metrics you should follow to boost your online presence, find new leads, and increase sales.
Ready? Let's dive in!
Here's what's going on today:
Why Should You Track Twitter Metrics
Tracking social media metrics is one of the greatest struggles every social media manager faces. There are three main challenges when it comes to measuring social media metrics:
Choosing the right social media metrics. The key to successful tracking of your social media metrics is keeping an eye on the right ones. There are plenty of Twitter metrics you could follow, but they won't necessarily tell you whether your marketing strategy is sound or not.
Not setting benchmarks in the beginning. All the data you gather will be useless if you don't have a context. Your numbers might be growing, but you need to know whether they're in line with the overall progress of your industry.
Choosing the wrong tool to measure your Twitter metrics. The tool should be reliable and easy to use. After all, you probably have enough on your plate, and your Twitter analytics tool shouldn't be another burden. That's why I recommend Brand24, an all-around social media listening, and analytics tool.
Brand24 offers a 14-day free trial (no credit card required) which you start right here.
If you want to succeed on Twitter, you have to choose the right Twitter metrics to follow and analyse the results thoroughly.
Learning from your Twitter data analysis will help you make better decisions regarding the future of your Twitter presence and marketing campaigns. The more you know, the better strategy you can develop which will help you achieve your Twitter marketing goals.
The Twitter algorithm
Twitter metrics will also help you with the Twitter algorithm.
Twitter introduced an algorithm because there was so much content it was impossible to interact with all of it. Social media channel had to choose the most engaging content and show it first.
Some Twitter metrics could have a positive or negative impact on your Twitter presence. For example, a high number of comments and retweets will likely boost your Twitter presence. It's a sign for the Twitter algorithm AI that Twitter users like your posts and want to see more of them.
Tracking Twitter metrics on a regular basis will help you determine any spikes or decreases in the engagement of your tweets. Changes like that mean you are either nailing your Twitter marketing strategy or need to alter it, so it meets the needs of your followers.
Optimize Your Twitter Marketing Campaign
Optimization, optimization, optimization!
Social media are constantly changing and so should you. The problem with Twitter is that it's hard to assess the impact of the changes on your social media presence.
Tracking Twitter metrics should give you a general understanding of what works and what doesn't for your audience. You can keep an eye on the most important Twitter metrics and react in time to any negative changes.
Spotting downward trends in the early stages are your greatest weapon against any changes in the Twitter algorithm.
A Short Guide To Twitter Metrics
You can gather all the Twitter metrics you need but without established benchmarks, the data will be missing its context.
That's one of the main challenges when it comes to social media metrics assessment – lack of context. Without it, you don't know whether you're making a satisfactory progress.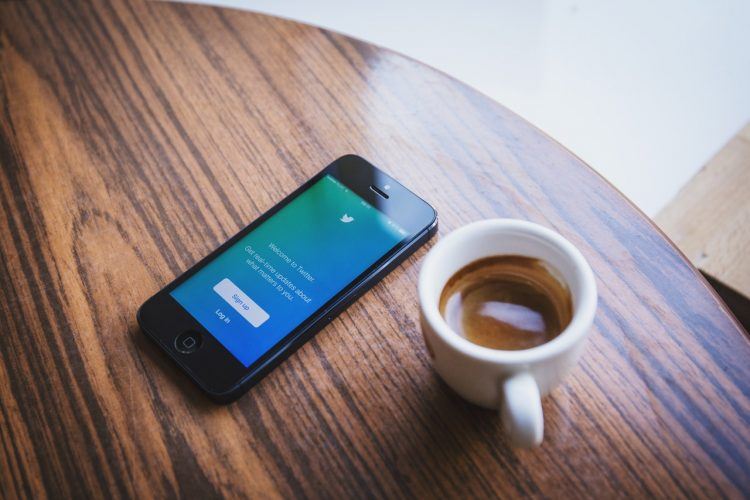 Follow your Twitter metrics, for example, estimated social media reach, sentiment, or Twitter engagement for a couple of days or weeks (the timeframe depends on your social media activity – the more you tweet, the more data you have to assess your Twitter performance).
Your results should form a metrics baseline – from now on the intention should be to increase your Twitter metrics, and, ultimately, boost your Twitter presence.
Twitter Metrics To Track
Which Twitter metrics are valuable and will help you with your Twitter strategy? Here's a list!
But, first things first!
As I mentioned before, all the metrics are based on data gathered by Brand24. You can set up your trial account here. The 14-day trial is entirely free (you don't even have to enter your credit card number).
To start analysing your Twitter data, in the project creation wizard enter the keyword you'd like to monitor.
I would create a separate project for the name of your brand or your product; I'll call it a general project.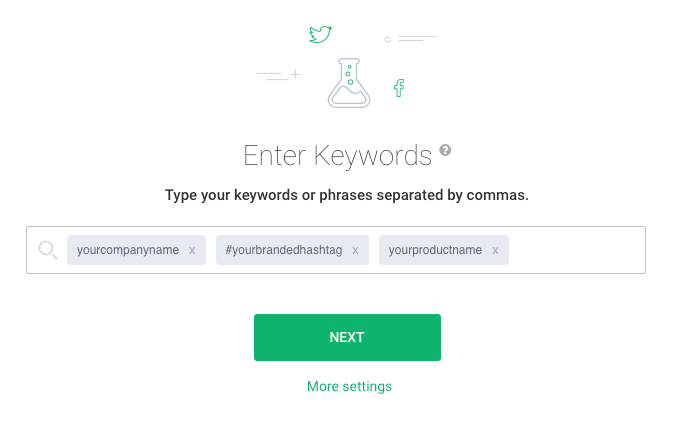 Create a separate project for the hashtag you'd like to analyse in-depth. It can be your branded hashtag you add to every tweet or a campaign specific hashtags, that help you measure the results of your Twitter marketing campaign.
So, which Twitter metrics should you track?
1. The volume of mentions and social media reach on Twitter
The volume of mentions shows you how many times your keyword was mentioned within the predefined time range. It sounds complicated, but in reality, it's a neat graph where you can easily spot any fluctuations and seasonal changes.
In Brand24, the volume of mentions correlates with another Twitter metric called social media reach.

A social media reach is an estimated number of Twitter users who might have stumbled upon a tweet containing your keyword.
The volume of mentions and social media reach will tell you whether your message is spreading to the right people.
A high volume of mentions and high social media reach is an indicator that your Twitter message is resonating well with your target audience.
2. Twitter sentiment
The volume of mentions and social media reach is only one part of Twitter metrics that indicate your success. To get the whole picture and perform an all-encompassing Twitter metrics analysis you need to take a look at the sentiment as well.
Twitter sentiment analysis will assess your mentions and categorise them to positive, negative, or neutral.
This is an example of a positive tweet:

This is an example of a negative tweet:

The ideal situation is high social media reach and mostly positive sentiment. That way you know that your message is well-received by your followers and your product or service evokes positive emotions on Twitter.
Don't worry if you received some negative comments; they can be a blessing in disguise. Negative comments, if resolved on time, can actually boost your Twitter presence. People tend to trust more brands that have some negative comments on their social media channels. I explored the topic more in depth in this blog post: Positive Sides of Negative Reviews.
Here's a quick recap: if you want a negative tweet to work to your benefit, you need to react in time.
A helpful hand is your general project in Brand24.
In the Mentions tab, you'll see every tweet containing your predefined keyword – even if the users hadn't used the @mention. You can set up a Slack or email notification, so you can react quickly and resolve the crisis before it escalates.
3. Twitter engagement
When it comes to social media, engagement is the holy grail of social media metrics. That's the whole point of being active on social media: to build meanigful relationships with your audience.
The more retweets, likes, and comments your posts receive the higher the awareness of your brand. Of course, you can pay to have your content shown to more Twitter users, but organic engagement is priceless.
Engagement has an impact on your position on Twitter. Because of the volume of posts, Twitter users produce every day, Twitter, and in that matter, other social media channels had to introduce an algorithm.
The algorithm ranks the tweets, so some of them will appear higher in users' news feed. There're many factors when it comes to Twitter algorithm, but one of the most important ones is the Twitter engagement rate. The higher the engagement, the more followers will see your tweet.
How do you measure Twitter engagement? With a little help from Brand24, of course!
Take a look at the Summary tab.
You will find the total number of Twitter interactions on the left side of the screen.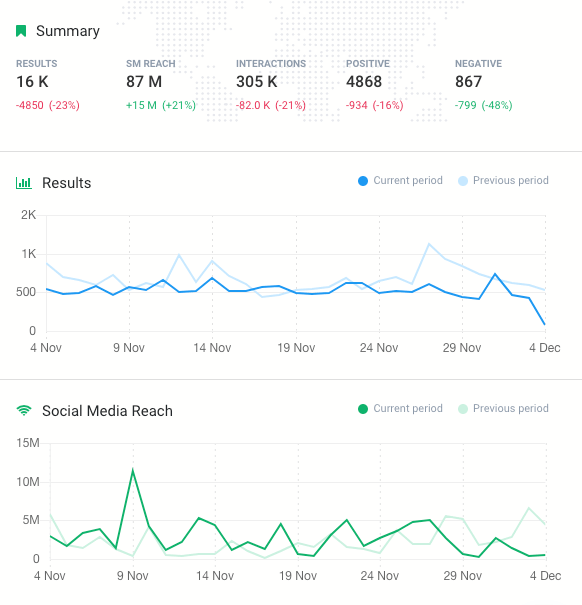 It is so convenient, isn't it?
4. Twitter category of engagement
Engagement is quite a broad topic, and for a better understanding of your Twitter metrics, you need to know what type of engagement your tweets are generating.
There are three types of reactions that count as a Twitter engagement:
social media comments;
social media likes;
social media shares.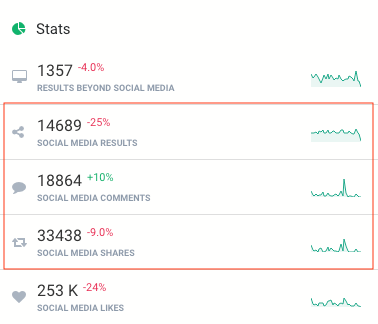 A comment or a retweet requires much more commitment than a thumbs-up, that's why they count more when it comes to the Twitter algorithm.
A retweet shows that your customers value your product – they are not afraid to vouch for it with their social media authority. You can turn those followers into loyal customers, and later on, to brand ambassadors.
5. Hashtag performance
What would a Twitter be without hashtags? I bet it's hard to imagine this social media platform without the pound sign.
Hashtags are your ally when it comes to monitoring the performance of your Twitter campaigns. That's why it's important to set up a separate project where the keyword is your hashtag (it can be your branded hashtag you use with every tweet or a campaign hashtag to measure the effectiveness of a specific campaign).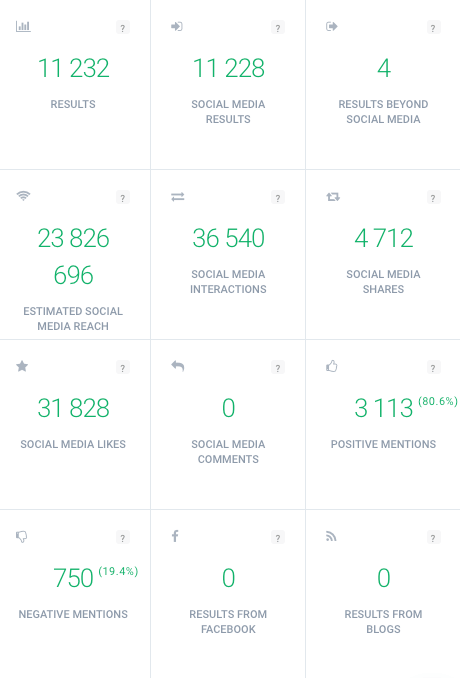 You'll find all the interesting Twitter hashtag metrics in the Analysis tab. You will see metrics like:
estimated social media reach;
social media interactions;
the total number of positive and negative mentions.
But that's only the beginning!
Based on the hashtag performance you can identify the influencers in your niche to work with and even generate a list of trending hashtags you could implement into your Twitter marketing strategy.
6. Audience
I admit that's one of the metrics that are not available via Brand24. But that doesn't mean you need an extra paid Twitter analytics tool!
Twitter offers some robust Twitter analysis regarding your followers' growth, audience, top mentions, and top followers.
What I find particularly useful is the demographic composition and analysis. The Twitter metric include:
interests;
occupation;
consumer buying styles;
wireless carrier;
gender;
household income categories;
net worth;
marital status;
the highest level of education completed
If you based your clients' persona on the data gathered by Twitter analytics, you will be able to tailor the message directly to their needs.
That will result in increased engagement, higher position of your post on the Twitter feed, and boost in your online presence.
Twitter Metrics That Matter
There are many Twitter metrics, and you can get lost in all the different Twitter measurements. It's hard to establish which metric is worth tracking, especially if you're just beginning your journey with Twitter marketing.
It's tempting to look at the metrics that grow on a regular basis, for example, followers' growth. But social media is not only about growing your number of followers.
Twitter metrics that matter reflect on your ability to build an engaged community around your Twitter persona. At the end of the day, that's what social media is all about – sending the right message, to the right people, at the right time.
What Twitter metrics do you follow? I'd love to hear your thoughts! Let's talk on Twitter, Instagram, Facebook or LinkedIn.
HANDPICKED RELATED CONTENT
Top Twitter Analytics Tools for Companies Large and Small
How to Track and Analyse Hashtags on Twitter?
How to Follow a Hashtag on Twitter
---
---