How to Find X (Twitter) Influencers in 3 Steps + Overview of Different Industry Experts
Social media influencers are a way to attract more clients and promote your product or service. Today I am going to tell you about Twitter influencers as I've noticed an untapped potential on this social media platform. Let's see then how to find your industry expert and identify the right person for a collab.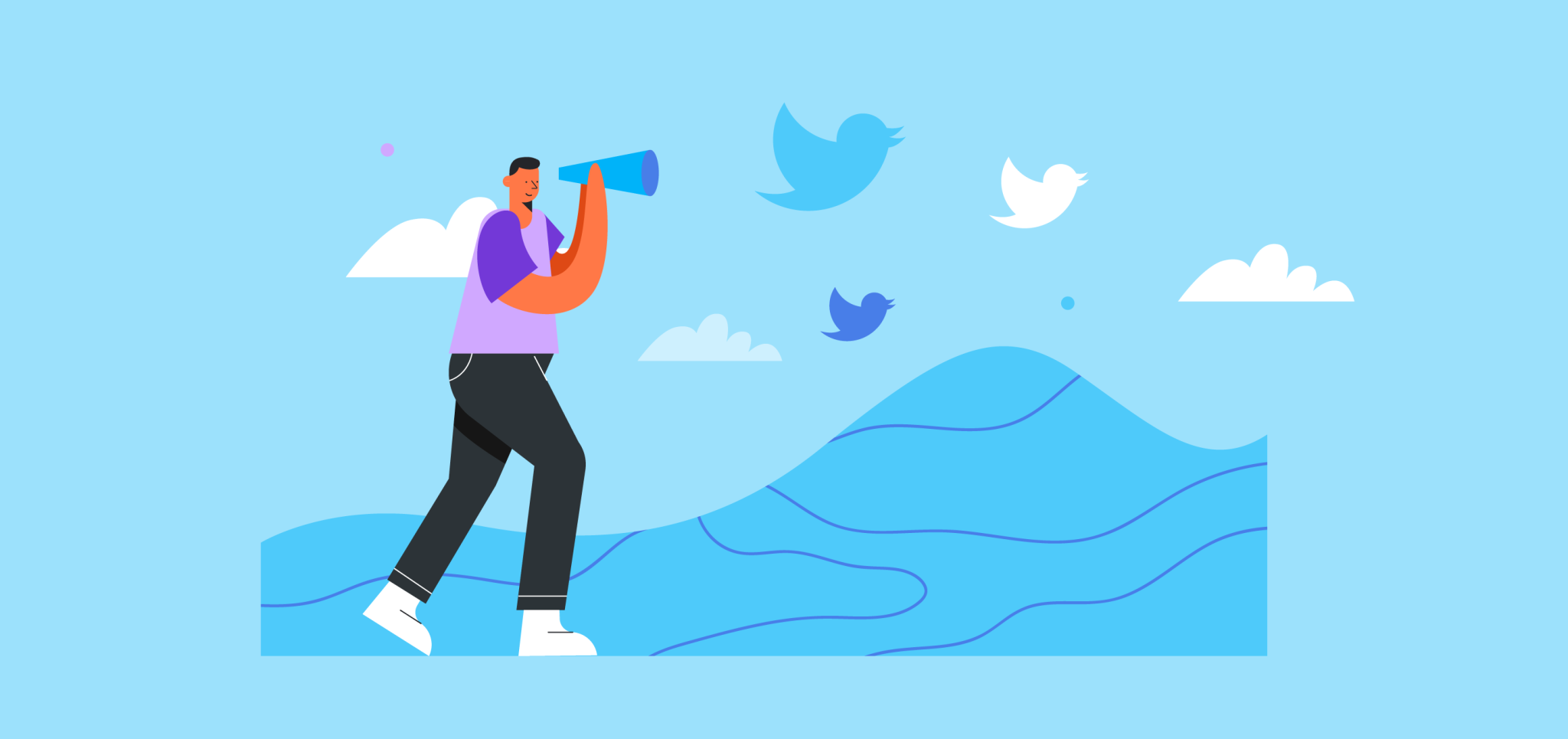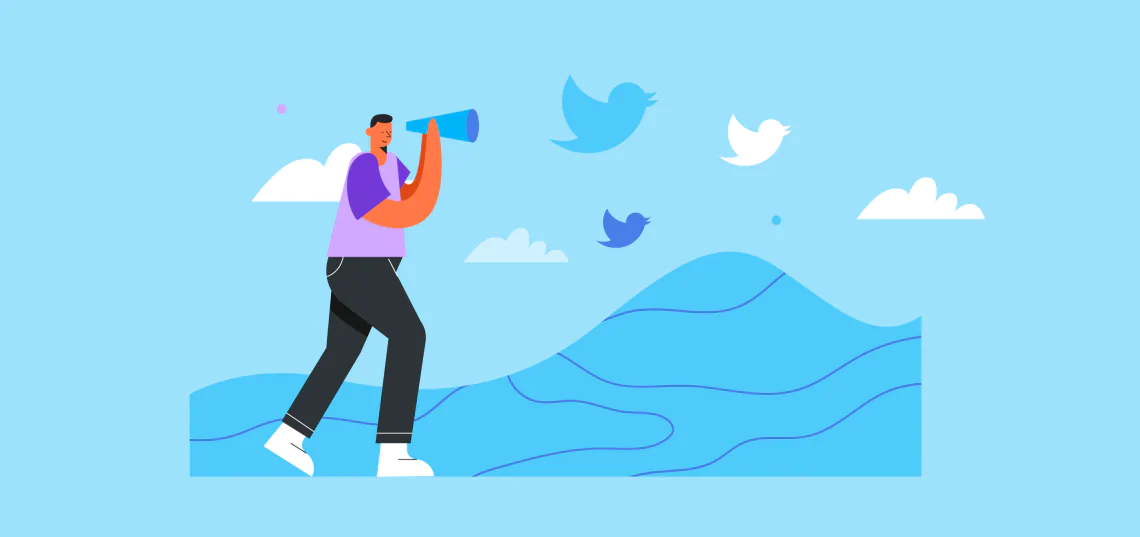 We did some research using Ahrefs and discovered that Twitter influencers are the fifth most often sought social media influencers.
It is not that high in rank, but I see some hidden potential here. Suffice it to say that there are about 500 million new tweets posted daily!
Given the fact that marketers rarely search for influencers on Twitter, you have the chance to be a pioneer and make use of the popularity of the platform before it gets its well-deserved attention.
But first things first. Here's what's ahead of us today:
1. What are the benefits of including influencer marketing in your business strategy?
The value of influencer marketing lies in the fact that 61% of consumers trust influencers' recommendations.
We all got used to adverts attacking us at every corner, and we just learned how to ignore them.
As there are still not many influencer collaborations on Twitter, the platform offers credibility and authenticity.
Influencer marketing campaigns are still something new, and people are paying attention to them.
Moreover, studies show we tend to trust an advert more when a person claims to use and love the product.
In addition, when we include an influencer in a social media marketing campaign, it gets a broader reach and is more talked about online.
This way, we can reach more potential clients and raise brand awareness.
2. How to find Twitter influencers for your niche?
Of course, you could use the search results from Google or Twitter search bar and contact the influencers displayed as the first.
Unfortunately, this method doesn't give you a complete picture of the person's image and their online performance.
What's more, when you find influencers manually, you risk missing some important Twitter influencers.
It means you can easily make a mistake and choose the wrong person.
Somebody can become famous because of their inappropriate behavior or controversial image. Basing your influencer marketing campaign on this type of person can backfire.
That's why it's vital to do detailed research to find the right influencer.
Here's how to do that in 3 easy steps:
01 Set up a monitoring project
Start by setting up a media monitoring project. All it takes is choosing the keywords you want to monitor.
Choosing relevant keywords will help you find the most popular content.
You can use Brand24 media monitoring tool to follow targeted keywords across the Internet.
Think about the names, keywords, and hashtags related to your brand or topics that are red hot in the industry.
This way, you find people who are strongly connected to your area of expertise and already talk about your product or the topics around it.
In your dashboard, you can find all the mentions with your selected keywords and a bunch of useful metrics and statistics.
You can separate the results according to the platform they come from.
If you are interested only in Twitter influencers, you can filter out results from other social media platforms.
02 Check the rank of people already talking about your niche or product
In the Analysis tab, you can find the rank of the most influential people already talking about the topics connected to your niche.
And if you choose your brand and product name for your keywords, you will find Twitter influencers who are already in love with your products.
Finding Twitter influencers was never before that easy!
03 Set up an influencer monitoring project
When you find Twitter influencers that you could potentially collaborate with, set up a separate monitoring project for each.
Now you can create an influencer database and compare their most important metrics.
Here are some of them:
Platform on which their audience is the most active
Number of mentions
Social media and non-social reach
Number of interactions
You may be surprised that I didn't include the follower count as one of them, but in reality, what's more important is the social media engagement rate and not who has more followers.
Interestingly, in recent times micro– and nano-influencers have been gaining more and more popularity as they are considered more credible and authentic than global influencers.
If you want to juxtapose two or more Twitter influencers, you can also use the Comparison tab to see what type of sentiment they evoke.
As you see, even if it's James Charles to have more mentions, Bethany Mota is the one that evokes more positive emotions.
Based on the social listening results, you can choose your representative wisely. You'll need to compare all the metrics and decide which are most important for you.
Monitor Twitter influencers using Brand24 social listening tool. Free trial available.
Twitter influencers in the most popular industries
Here comes the most important part – the list of some of the most relevant influencers on Twitter with a division for their industries.
To be precise, it is not a rank of the best Twitter influencers.
Why?
Because as we said previously, there are many various metrics that you can follow. For each Twitter influencer, a different metric may be more relevant.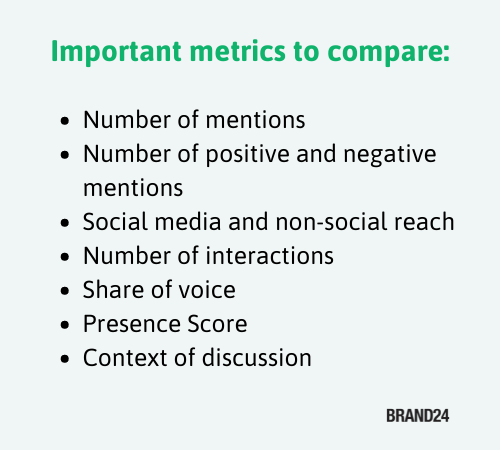 Moreover, the influencer you search for depends on the size of your company.
If you are a big concern known worldwide, you will probably look for your brand representatives among celebrities and other world-renowned people.
A small business taking its first steps on the market should target micro-influencers.
That's why it is not a rank but an overview of Twitter influencers of different formats and audiences.
You'll find here people with over 7 million Twitter followers and people with 10 thousand of them.
01 Beauty
Finding beauty influencers on Twitter is a piece of cake. Every makeup fan loves watching tutorials and cosmetics hauls. That's a perfect chance for beauty brands to promote their products by collaborating with influencers.
James Charles is a well-known American beauty YouTuber and makeup artist.
He started his career in 2015 by setting up a YouTube channel where he shows makeup tutorials.
In 2016, he became the first male brand ambassador for CoverGirl after his makeup tweets went viral.
Now he is one of the most recognizable beauty influencers with a YouTube audience of over 23 million subscribers and over 7 million followers on Twitter.
And while some surely love him – the number of subscribers and followers says it all – there is a lot of controversy around him.
I used the Brand24 tool to check what is being said about James on the internet. Here's a snippet from an article on the Glossy website:
We can learn that James is considered a controversial person – and there are more mentions like this on the internet.
Still, he has a group of avid fans:
You see now what I was talking about?
Choosing the right influencers is key to your social media marketing success.
Maybe your target audience loves James Charles, but if you are not sure if they actually follow him on Twitter, it will be safer to choose another influencer.
Use Brand24 to check what is being said behind your back. Sign up for a 14-day free trial.
Jaclyn Hill is an American entrepreneur and social media influencer.
She gained popularity via her YouTube channel, which she started in 2010. Even though her online activity still concentrates on the platform, she is also an active Twitter user.
Jaclyn is the founder of Jacklyn Cosmetics. She also owns a namesake jewelry line and the Koze clothing brand.
She collaborated with brands such as Australian cosmetics brand BECCA (later bought by Estee Lauder) and Morphe Cosmetics.
Tati Westbrook is an American YouTuber and makeup artist.
She started her channel in 2010, and her audience has never stopped growing ever since.
She also had her own brand Tati Beauty which she had to close due to the COVID-19 pandemic.
In 2018 she started her second company Halo Beauty Inc.
Sarah Berryman is an English beauty blogger and owner of the I Am Fabulicious website.
In her career, which started in 2010, she collaborated with brands such as Dr. Lipp, Latest in Beauty, Que Bella, and Face Theory,
02 Fashion
Twitter is a source of all kinds of fashion influencers – from professional models and brand founders to fashion fans and amateurs taking their first steps in the industry.
Karlie Kloss is a fashion icon. She walks in world-renowned fashion shows.
By 2019, Karlie has appeared on 40 international Vogue covers.
Vogue Paris declared her one of the "top 30 models of the 2000s" when she was 17.
If you think you need to be from the fashion industry to collaborate with fashion influencers on Twitter, you couldn't be more wrong!
Karlie collaborates not only with Adidas …
…but also with Roblox! This online game platform is often present in Karlie's tweets.
See the Roblox version of the famous Carolina Herrera Yellow Floral Dress worn by Karlie Kloss here.
Chiara Ferragni is an Italian blogger, businesswoman, and model.
In September 2017, she ranked first on the Forbes "Top Fashion Influencers" list.
Apart from Twitter, she is also active on Instagram and her website The Blonde Salad.
In her career, Chiara collaborated with brands such as Nespresso, Bulgari, Calzedonia, and Prada.
Tory Burch is an American fashion designer, businesswoman, and owner of Tory Burch LLC.
In 2022, Forbes listed her as the 88th most powerful woman in the world.
She is also involved in a women's empowering movement Tory Burch Foundation.
Nava Rose is an American influencer posting on YouTube, Instagram, Twitter, and her website.
She is best known for her DIY tips, fashion videos, and makeup tutorials.
Her biggest collaborations include Taco Bell, Hot Topic, MAC cosmetics, and Cheetos.
Rocky Barnes is a model and fashion influencer.
In her career, she collaborated with H&M, Old Navy, DSW, Xeomin, and many other famous brands.
Rocky also has a blog where she posts about fashion and her travels.
Besides Twitter, she is also active on Instagram.
03 Sport & Fitness
Of course, there's Cristiano Ronaldo, Lionel Messi, Serena Williams, and many more who you already know from championships on TV. They are called celebrity influencers, and today we are not talking about them as collaboration with celebrities has its own rules. Only top-notch companies can count on getting such a collab.
Jillian Michales is a fitness expert, life coach, and the founder of a fitness app.
Her app is the top-rated diet and exercise app for women and has won awards from both Google and Apple.
Jillian is also a renowned public speaker and the co-owner of Empowered Media LLC.
Jen Selter is a fitness expert and personal trainer.
She has a website, where she runs a blog and promotes her mobile app.
Jen has collaborated with the brands like Shefit, Alo Yoga, Liveby Active, Bella Canvas, and many more.
Obi Obadike is an author, fitness expert, and CEO of Ethical Inc. He was named one of the top 10 most influential fitness experts.
Cory Gregory is a bodybuilder and fitness expert with over 20 years of experience in the industry.
He has a website about losing weight and staying fit.
Cory has appeared on the covers of several sports magazines.
04 Travel
Travel influencer marketing is not as popular as all the previously mentioned industries. However, there are many relevant influencers on Twitter creating popular content. That's why I would recommend engaging a travel influencer in your next campaign.
Stefanie Michaels is the founder and CEO of Adventure Girl, a site for travelers and people hungry to learn more about the surrounding world.
She was #1 in Forbes' 20 Most Branded Women on Twitter.
As a representative of Adventure Girl, she has collaborated with brands such as Starbucks, Lufthansa, Dove, American Express and Turkish Airlines.
Melvin is a traveler and the founder of the Travel Dudes website.
There you will find tips for travelers and articles about various places – even the remotest corners of the world.
His page gets, on average, over 130K visits monthly.
Simon Calder is one of the most famous British journalists and broadcasters.
He is active on YouTube and Instagram, sharing his travels and thoughts about visited places.
Simon is mainly known for the Global Guru slot of The Travel Show (BBC 2 and BBC World) and other TV shows: BBC Breakfast, Good Morning Britain, and Sky News.
He also collaborates with The Independent and the Evening Standard contributing to the content creation on both sites.
Caroline and Craig Makepeace are travelers and bloggers who show how to reconcile traveling and having kids.
They claim it isn't impossible and give invaluable tips while presenting their adventures.
They started their online career in 2010 and have since received various awards for their travel blog.
Michael Turtle is a writer traveling with his backpack and putting down his adventures.
He has already visited over 75 countries all over the world and has written over 1000 stories.
He runs the Time Travel Turtle blog and can also be found on Instagram.
05 Business
Guy Kawasaki is the Chief evangelist of Canva and the host of the Remarkable People podcast. It consists of meaningful conversations with top-notch people.
He is also the author of 15 books and gives over 50 keynote speeches annually.
Guy's clients include Apple, Nike, Gartner, Audi, Google, and Microsoft.
We nominated Guy as one of The Top 100 Marketing Influencers of 2022.
Besides Twitter, Guy is active on Instagram.
Simon Sinek is an American author and speaker. He has written 5 books, including Start With Why and The Infinite Game.
On his Twitter, Simon tweets about his business thoughts and informs when he posts on a different social media platform.
Simon is the host of A Bit of Optimism podcast, and also runs his website.
Garry Tan is the founder of Initialized Capital and an investor in early-stage startups.
On his Twitter, Garry posts about entrepreneurship, motivation, and technology.
You can find Garry on YouTube and Instagram too.
4. Get yourself an influencer now!
As you see, there are influencers of different formats, and thus, everybody should be able to find Twitter influencers for their needs and pocket.
Always remember to ask how much an influencer charges for a specific piece of content, as the pricing will differ greatly between a thought leader and the influencers taking their first steps in their influencer marketing career.
Remember that a social listening tool such as Brand24 is a great help when you look for Twitter influencers.
Get a 14-day free trial and find a perfect Twitter influencer for your brand.
This kind of tool makes it easier to prepare an influencer database and find influencers in your industry.
That's all for today.
Hope your influencer search and influencer marketing campaign will succeed!
FAQ
How do I find small creators on Twitter?
To find micro influencers on Twitter:
Use Twitter's search function: Input relevant hashtags, keywords, or phrases associated with your niche to find actively engaged Twitter users.
Engage in a Twitter Chat: Join industry-relevant Twitter Chats to discover influencers contributing valuable insights.
Review Follower Lists: Look at the follower lists of larger influencers in your niche, often you'll find micro influencers within these lists.
Leverage Social Media Tools: Use tools like Brand24 to analyze metrics like engagement rate and follower count, assisting you in finding the right micro influencers.
Remember, with micro influencers, the quality of engagement is often more valuable than the quantity of followers.
Do Twitter influencers make money?
Yes, Twitter influencers can indeed make money through their Twitter accounts. They can leverage their large following and high engagement rates to generate income in several ways:
Sponsored posts: Brands often pay influencers to create content that promotes their products or services. This could be a tweet, a series of tweets, or even a Twitter thread.
Affiliate marketing: Influencers can earn money by promoting a product and receiving a commission on any sales made through their referral link.
Product collaborations: Influencers can collaborate with brands to create a product or service which they then promote to their followers.
Brand ambassadorship: Some influencers enter long-term partnerships with brands where they consistently promote the brand's products and represent the brand at events or in campaigns.
Consulting and speaking gigs: Influencers with expertise in a specific niche may be hired as consultants or asked to speak at events, webinars, etc.
However, to be successful and to maintain the trust of their followers, it's essential for influencers to be selective about their partnerships and promote only those products or services that align with their personal brand and audience's interests.
How much do Twitter influencers cost?
The cost of partnering with Twitter influencers can vary greatly and depends on several factors.
Typically, the charges of top Twitter influencers are determined by factors like follower count, engagement rate, relevance to the brand, and the specifics of the campaign such as the number of posts required.
As a general rule, micro-influencers with fewer followers tend to charge less, often between $25 to $50 per tweet. However, influencers with a larger follower count could charge hundreds or even thousands of dollars per tweet.
Keep in mind, the number of followers online doesn't always determine the value an influencer can bring to your brand. Sometimes, influencers with a smaller but highly engaged following can offer a better return on investment.
It's also important to note that these figures can vary widely, and the best way to get a clear understanding of an influencer's charges is to reach out directly to them or their management. Additionally, tools that search Twitter for influencers can also provide estimated costs based on various factors.