Some time ago Instagram allowed its users to follow any hashtag they want which made it lot easier to keep track of favorite hashtags, topics, conversations and communities. I, for example, use it to track posts with my all-time favorite Cannondale Supersix road bike. Unfortunately, the users of other social media platforms aren't that lucky.
As Instagram let users track hashtags on their platform, the users of other social media networks might look at it with a twinge of envy – at the moment, there's no way to follow a hashtag on Twitter and Facebook, too.
Luckily, there's a way to do that outside of these platforms – using web and social media monitoring tools. Among them there's Brand24 – one of Buffer's best social media monitoring tools.
I prepared a guide how to follow a hashtag on Twitter using both Brand24 and other tools.
As I mentioned earlier, there's no official way you can follow a hashtag on Twitter – it leaves you with three options:
A pretty bad one
A bad one
A better one
What I'm saying is that you can follow them either manually, via column-based tracking tools, or in a social media monitoring tool.
---
How to follow a hashtag on Twitter: the least effective way
To be honest, following a hashtag manually is a terrible idea, however, you'll achieve your goal. Here's what you need to do:
Go to Twitter Search.
Type in your hashtag including the hashtag sign in the search box in the top right corner, next to your profile options.
Hit Search and Twitter will return with most recent tweets and popular accounts using your hashtag.
The bummer is that if you want to stay up to date with your hashtag mentions, you need to refresh and browse this page every now and then to follow most recent content.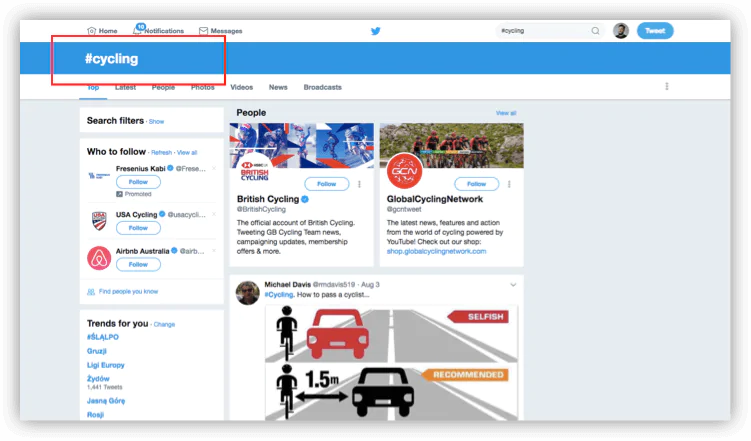 Sounds like a terrible idea, right? Twitter leaves no other option. Plus, if you're in the need of analytics, you won't find it there.
---
How to follow a hashtag on Twitter: the less effective way
There's a few Twitter management tools, however, none of them has been designed exclusively to follow Twitter hashtags. A slightly less backbreaking way to keep track of your hashtag is to use a column-based tool like Tweetdeck.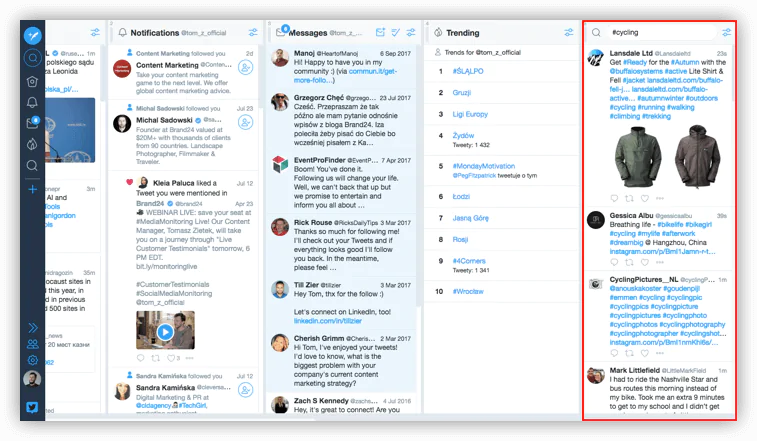 Tweetdeck is a great Twitter management tool and allows following hashtags. Following Twitter hashtags, however, still isn't super effective there. Here's how to do it:
Click on the + sign in the panel at the left-hand side.
Choose Search.
Type in your hashtag with the # sign.
Voila! Tweetdeck just created a column with recent tweets containing your hashtag.
The tool has interesting options to filter hashtags:
Excluded keywords
Date range
Language
Location
Engagement and more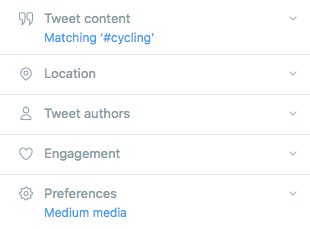 Again, if you need analytics, you won't find it on Tweetdeck, too.
---
How to follow a hashtag on Twitter: the effective way
While the before-mentioned solutions might be just fine for users who don't need in-depth hashtag performance insights, they could be too simple for companies, brands and people who need numbers.
If you're one of them, Brand24 will satisfy your needs in this aspect.
Brand24 is a web and social media monitoring tool you can use to follow a hashtag on Twitter and other platforms. You get real time monitoring, real time notifications and real time data about your hashtag. In fact, you can follow a few Twitter hashtags at the same time.
Here's what you get in Brand24:
Real-time following and analytics: Everything happens in real time
Metrics of volume: Number of tweets containing your hashtags over a specific period of time
Metrics of engagement: Number likes, retweets, comments
Metrics of sentiment: Sentiment analysis of tweets mentioning your hashtags
Metrics of influence: Most influential Twitter profiles using your hashtags
Social media reach: Social media reach of all tweets containing your hashtags
Trending hashtags: Top 100 most popular hashtags used with your hashtags
There's a couple of ways you can receive notifications about new tweets using your hashtags.
Dashboard of the tool: All tweets with your hashtag arrive there
Email notifications: You can set email notifications to notify you about new tweets immediately or periodically
Mobile app: Push notifications will inform you about new tweets the moment they are posted
If you think it's cool, let's have a look how to follow your hashtag on Twitter in Brand24.
---
1. Create your free Brand24 account.
Click here to create a free account. No credit card required.
2. Create a project to follow your Twitter hashtag.
In the project creator, enter your hashtag including the hashtag sign.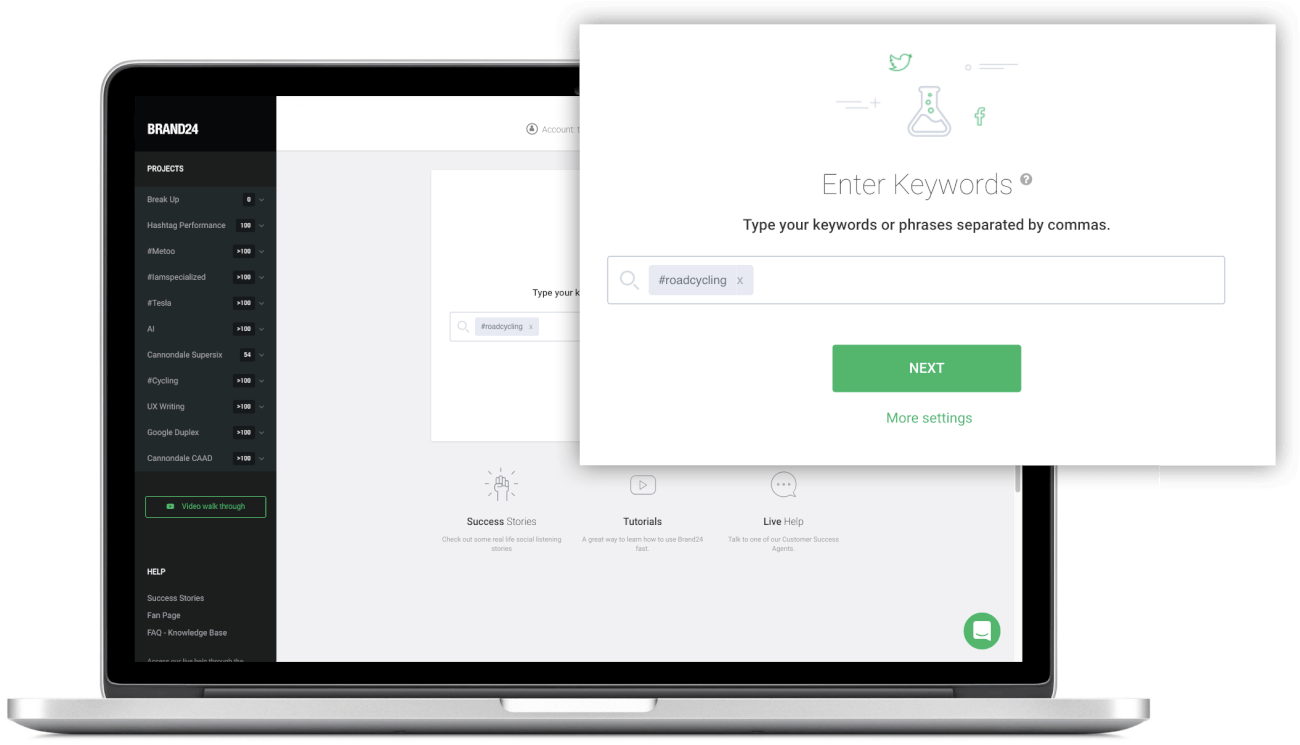 Click More settings, then Sources, then check only Twitter.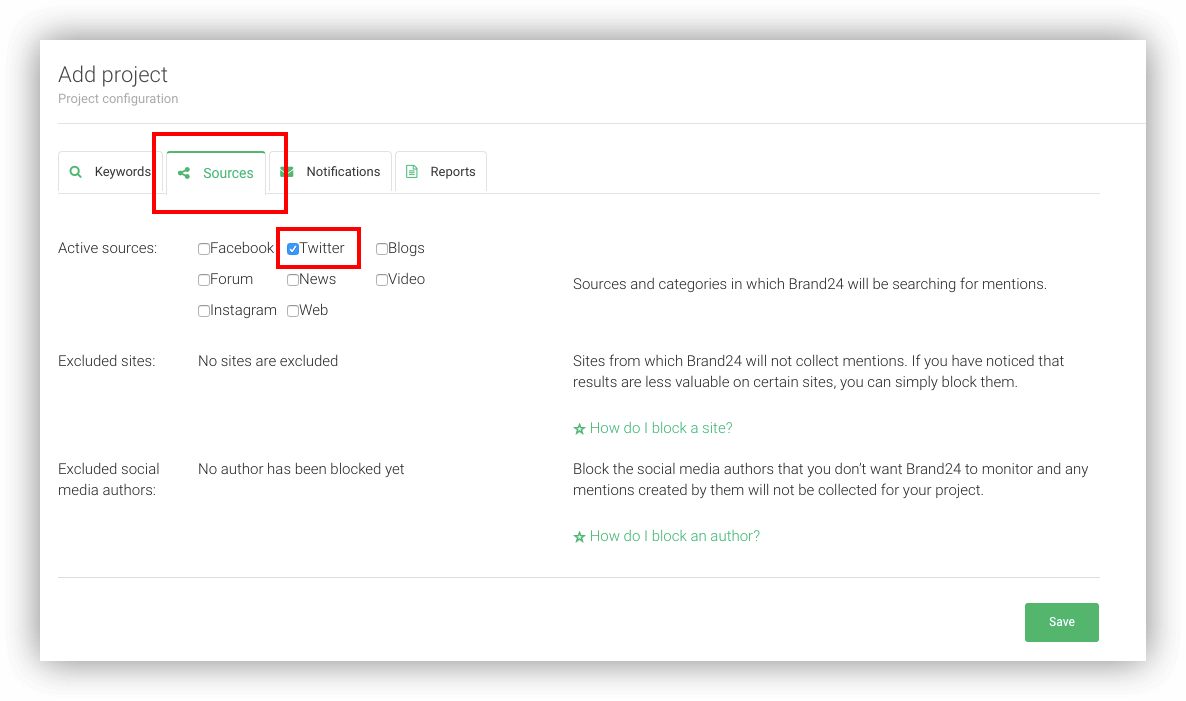 Now we're setting up email notifications. Go to Notifications tab and click Add more notifications.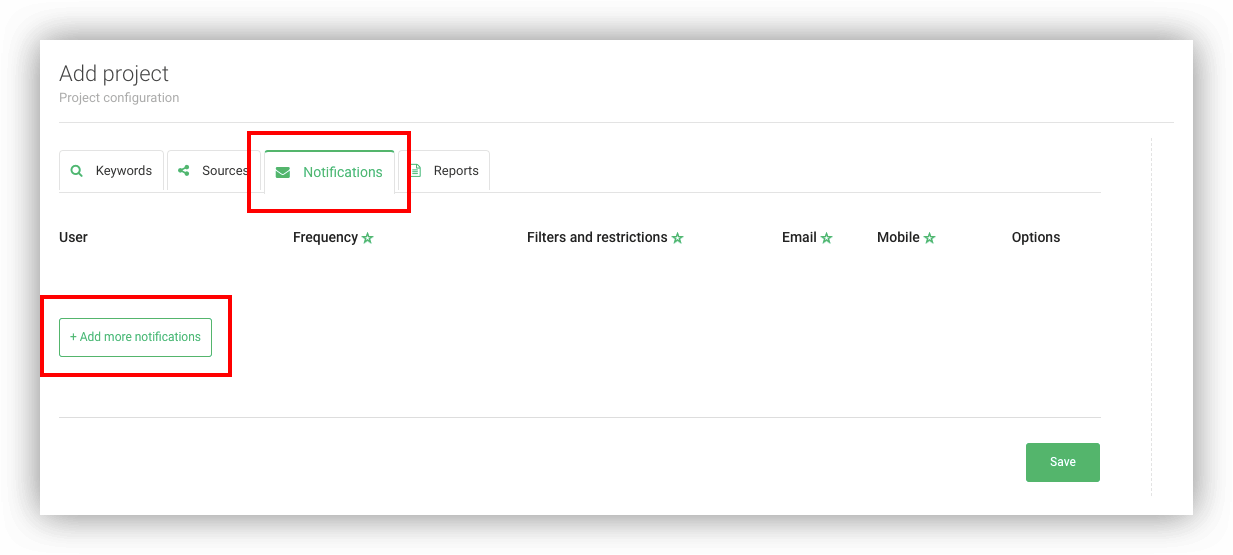 A pop-up will appear. Choose E-mail address, Frequency and click Save.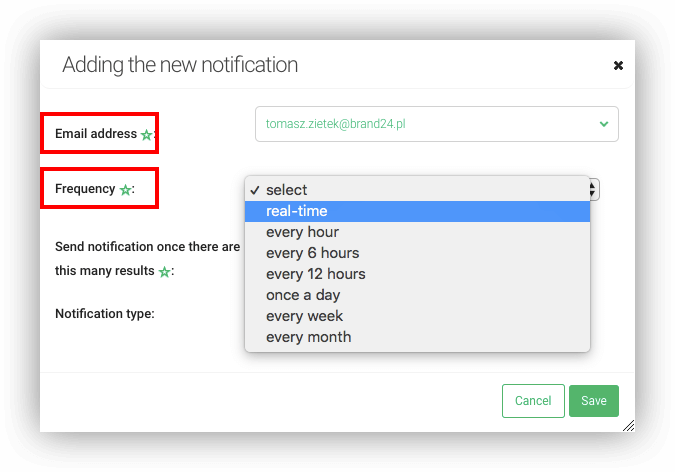 Now you'll be receiving e-mail notifications about new tweets containing your hashtag.
3. Go to Mentions tab to browse your tweets.
Apart from the email notifications you've just set, you can see tweets with your hashtag inside the Mentions tab – they arrive there in real time.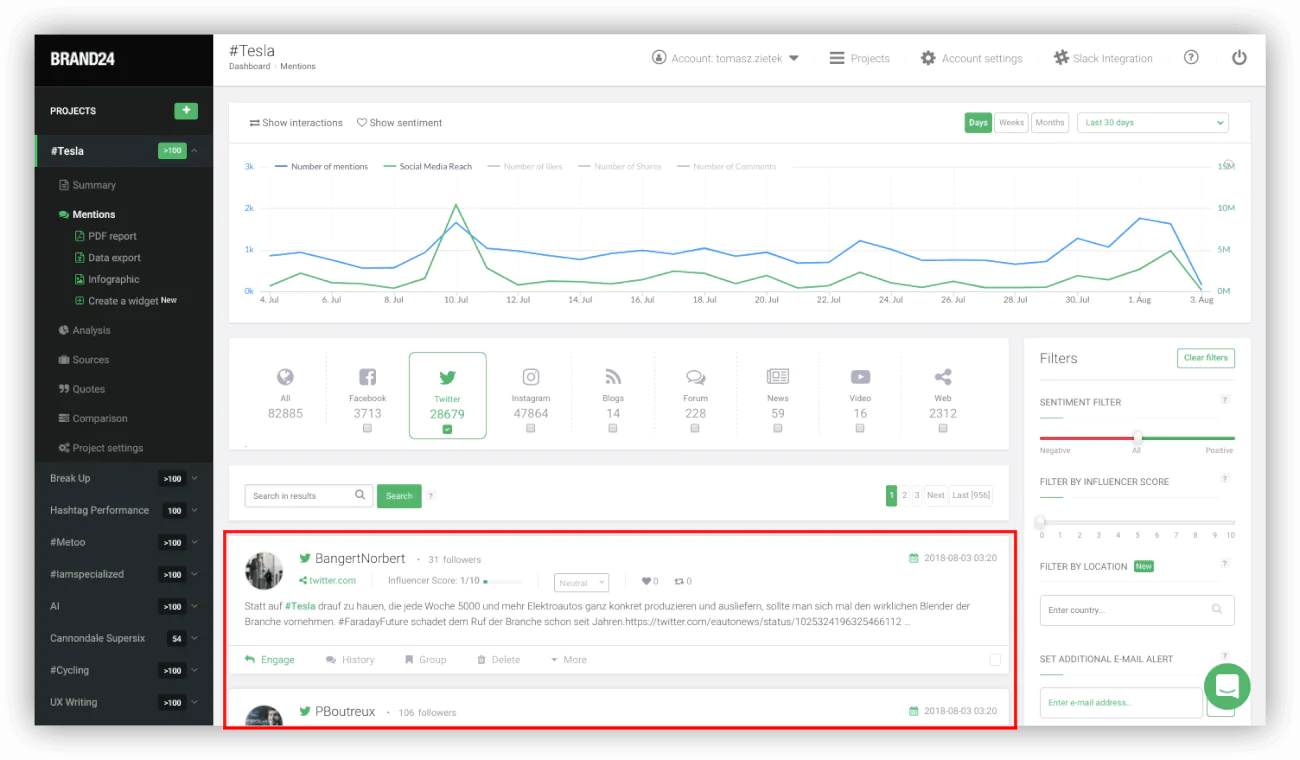 There's a bunch of filters and functions there – feel free to play with them.
4. Go to Analysis tab to learn about the performance of your hashtags.
This is where you can discover what I talked about before – metrics of engagement, volume, social media reach, influence or trending hashtags and more.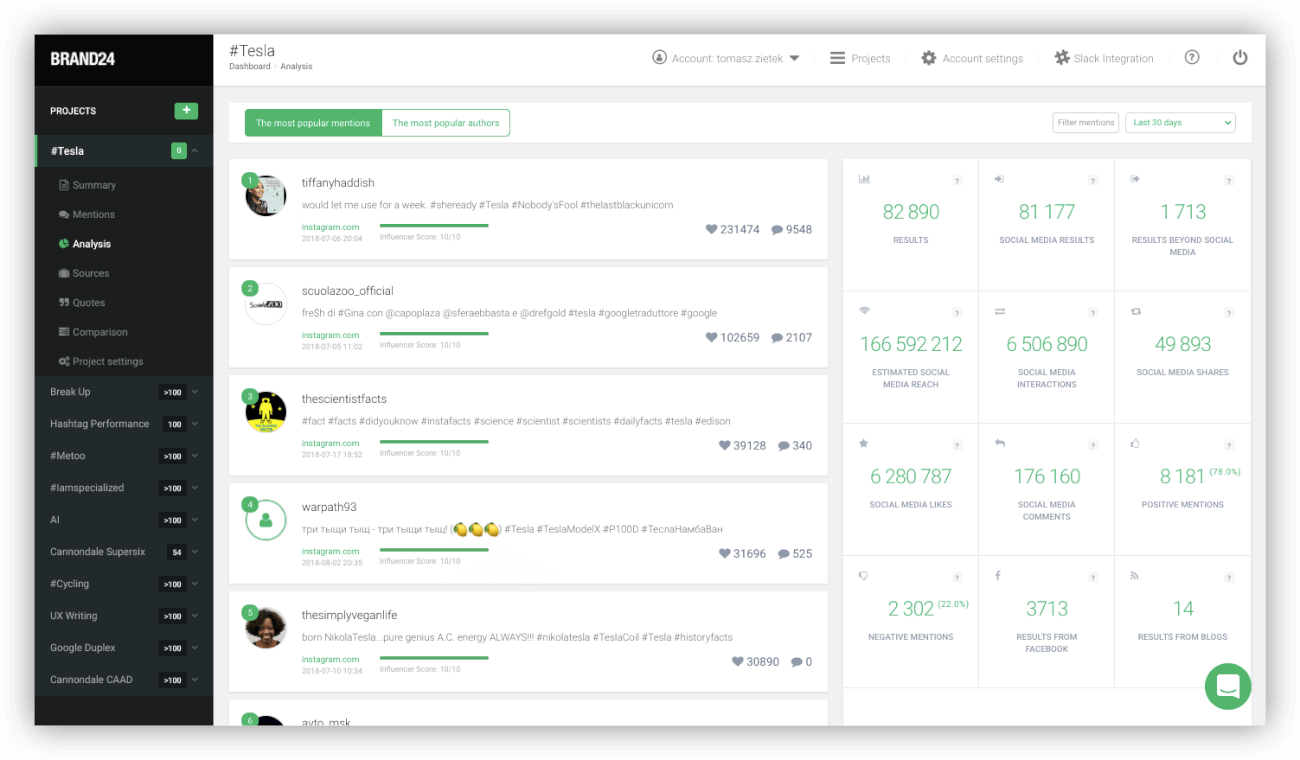 You find here plenty of data about your Twitter hashtag.
5. Set up Slack notifications.
If your company uses Slack to communicate at work, you can use it to follow your Twitter hashtags in a dedicated Slack channel in real time.
Inside your hashtag project, go to Account settings.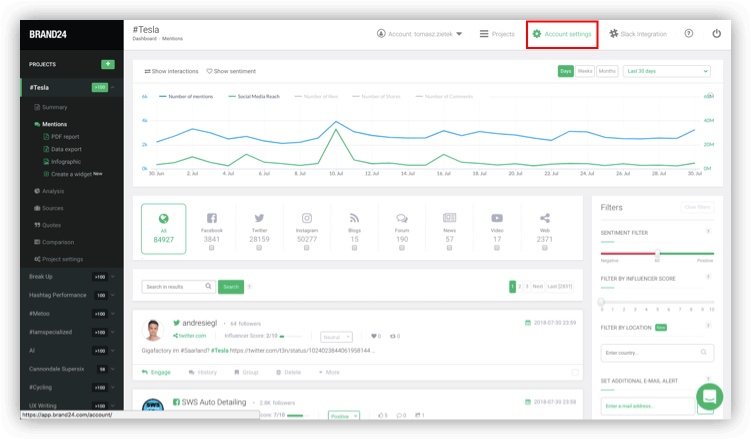 Click Integrations.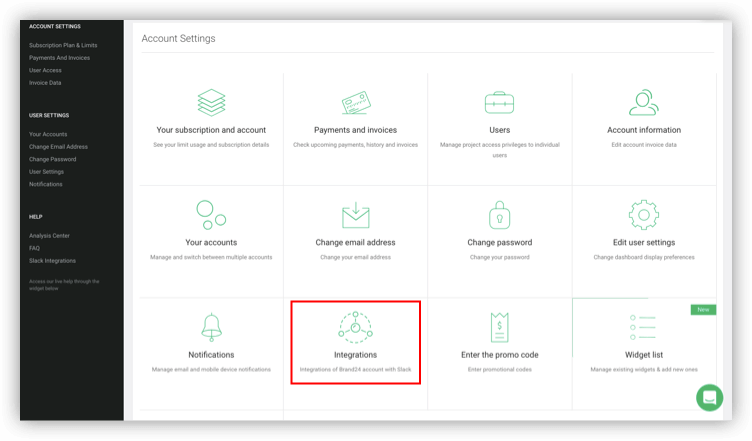 Choose your project with the hashtag and choose the filter you created to receive email notifications.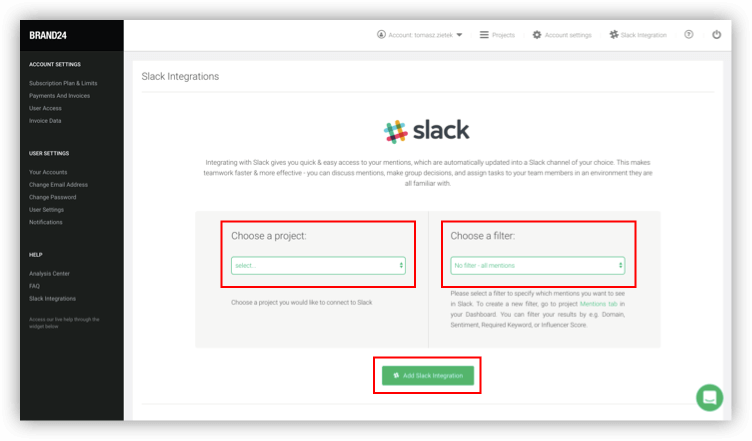 Once you click Add Slack integration, Brand24 will redirect you to Slack's website where you'll choose one of your Slack channels to receive all tweets mentioning your hashtag.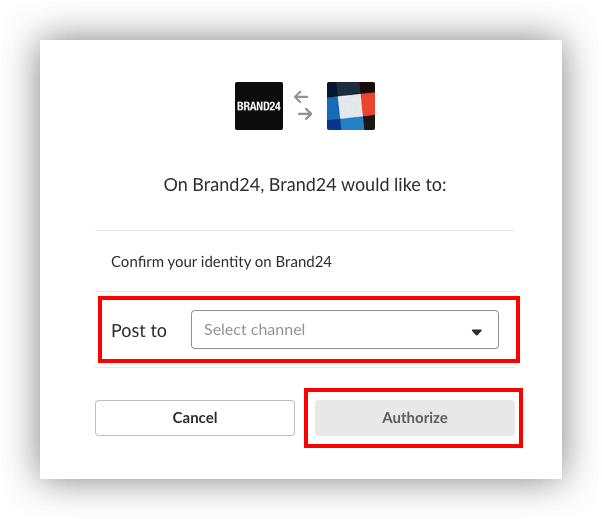 Done. This is what it looks like in Slack:

---
Do you know any other ways how to follow a hashtag on Twitter?
I might not know something. Don't hesitate to let me and other readers know via our Facebook, Twitter or Instagram. Thanks for your attention!
---
---