Some time ago Instagram allowed its users to follow any hashtag they want which made it lot easier to keep track of favorite hashtags, topics, conversations and communities. I, for example, use it to track posts with my all-time favorite Cannondale Supersix road bike. Unfortunately, the users of other social media platforms, including Twitter, aren't that lucky.
As Instagram let users follow hashtags on their platform, Twitter users might look at it with a twinge of envy – at the moment, there's no way to follow a hashtag on Twitter.
Social media monitoring requires to track hashtags across different social media platforms. If you follow a hashtag on Twitter, especially if you run a social media campaign, you valuable insights that will help you develop your social media strategy.
Following hashtags on Twitter has other benefits. You can easily spot trending topics or discover Twitter accounts that are valuable to your business niche.
Luckily, there's a way to follow hashtags on Twitter that outside of this platform. And all of them are more advanced than manual hashtag search.
I prepared a guide how to follow a hashtag on Twitter using three tools:
Brand24, a media monitoring and analytics tool
Tweetdeck, a column-based tracking tool
Twitter's internal search bar
Brand24 is a tool that allows following any hashtag on Twitter in real-time.
How to follow a hashtag on Twitter in Brand24?
Brand24 is a media monitoring and analytics tool you can use to follow a hashtag on Twitter and other platforms.
You get close to real-time monitoring, email notifications and hashtag analytics.
You can follow a few Twitter hashtags at the same time.
Apart from hashtag following, here's what you get in Brand24:
Metrics of volume: Number of tweets containing your hashtags over a specific period of time
Metrics of engagement: Number of likes, retweets, comments
Metrics of sentiment: Sentiment analysis of tweets mentioning your hashtags
Metrics of influence: Most influential Twitter profiles using your hashtags
Social media reach: Social media reach of all tweets containing your hashtags
Trending hashtags: Top 100 most popular hashtags used the hashtags you follow
Now, back to following your Twitter hashtag.
There's a couple of ways you can receive notifications about new tweets using your hashtags.
Dashboard of the tool: All tweets with your hashtag arrive there
Email notifications: You can set email notifications to notify you about new tweets immediately or periodically
Slack: If you use Slack communicator, you can receive mentions to a pre-defined channel
If you think it's cool, let's have a look how to follow your hashtag on Twitter in Brand24:
1. Create your free Brand24 account. No credit card required.
2. In the project creator, enter a hashtag you want to follow on Twitter including the hashtag symbol.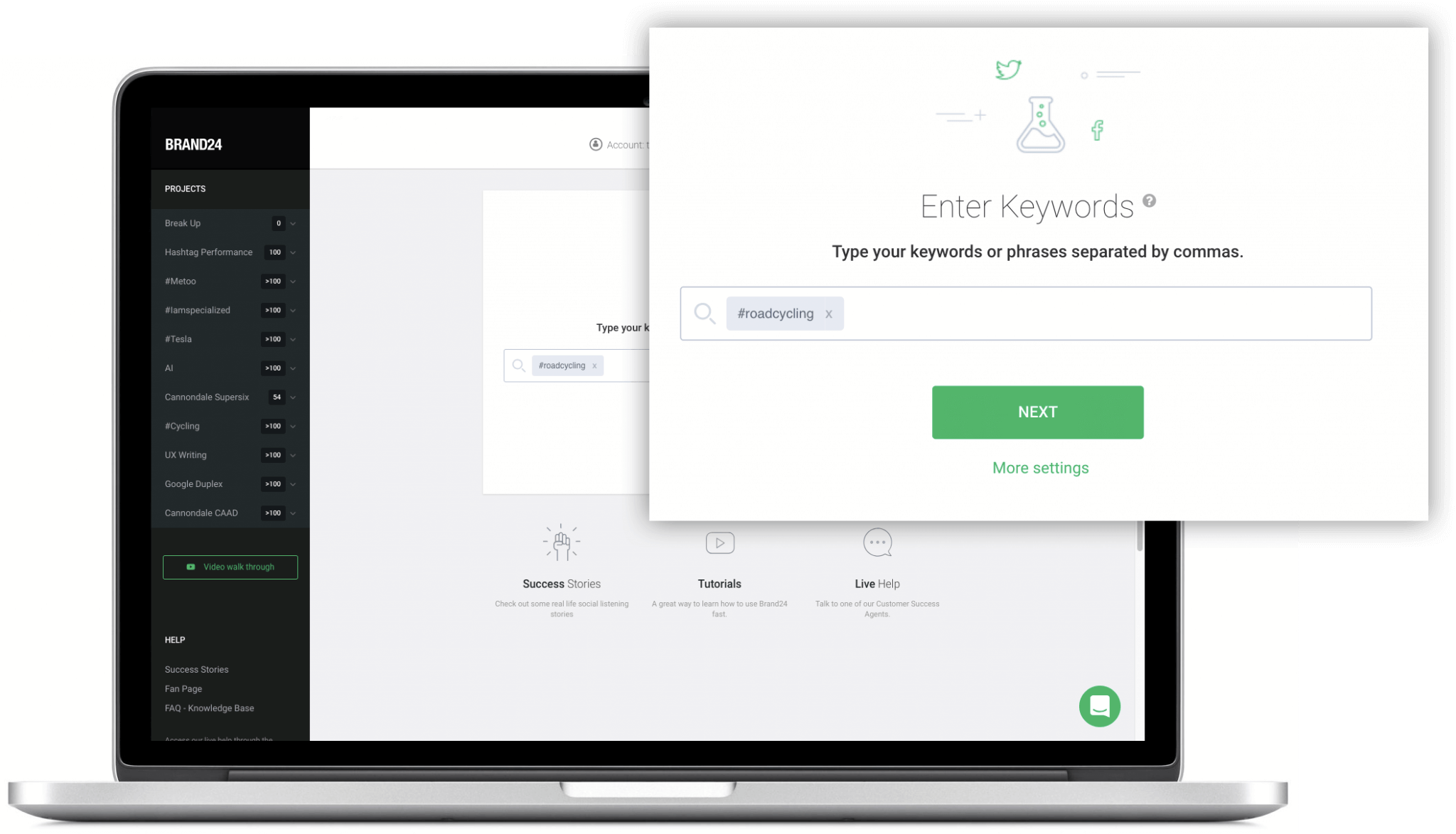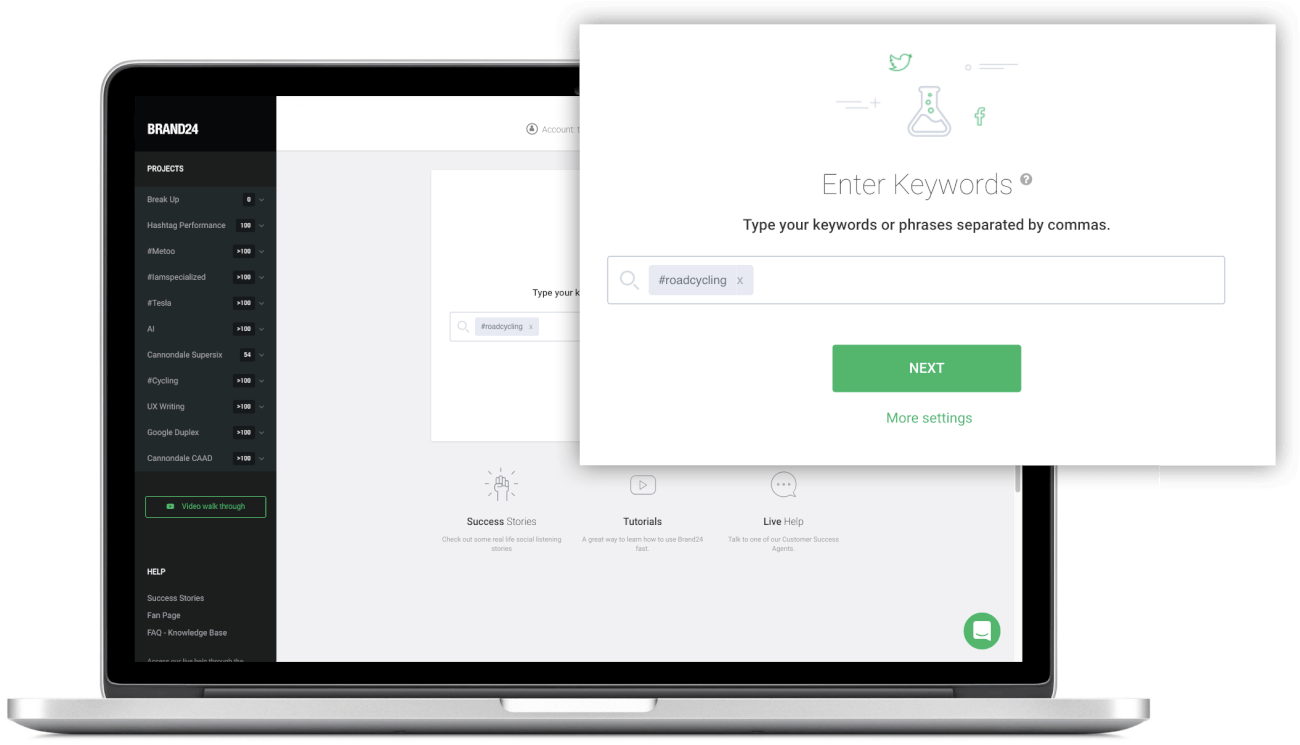 3. Choose language.
4. Click Create project.
From now on, the tool starts collecting all mentions of your Twitter hashtag. You can find them in the Mentions tab.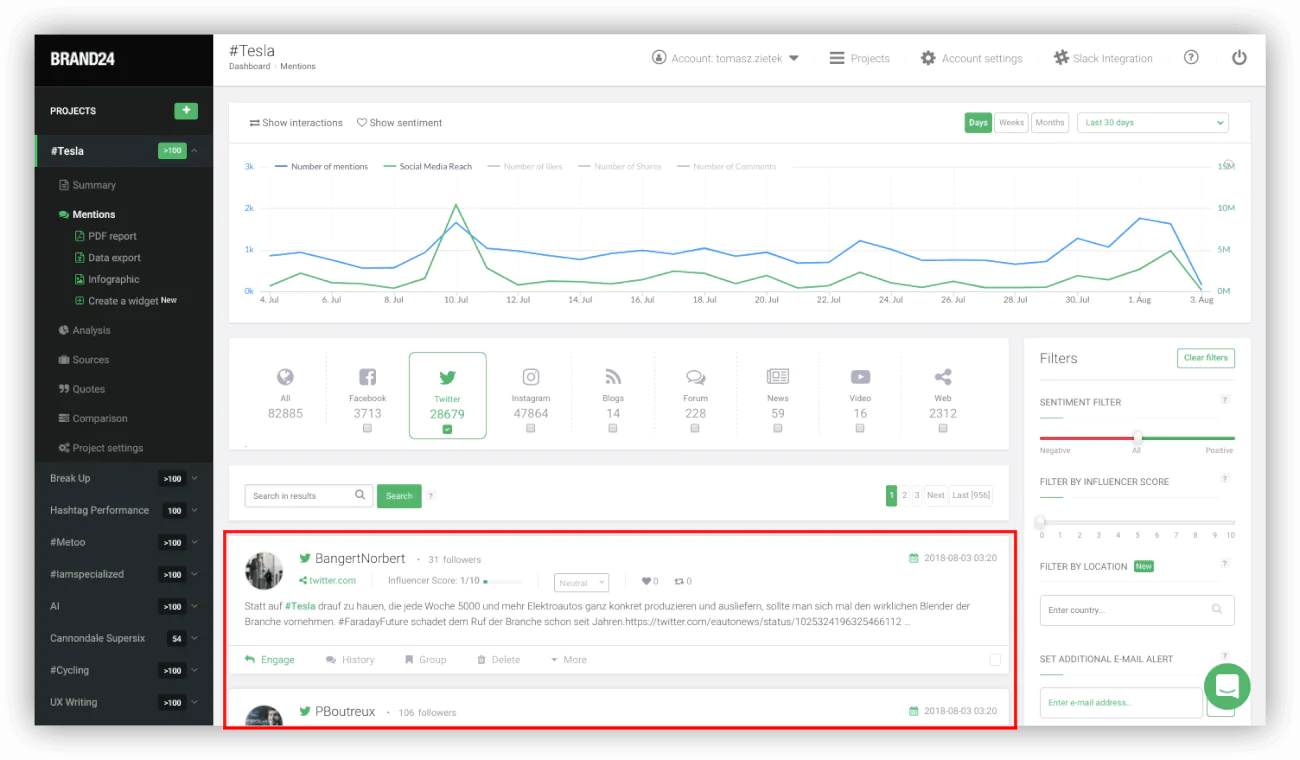 Start to follow and analyze hashtags on Twitter. Register a 14-day trial!
Notifications
To set up notifications, go to Project settings, then Notifications tab and click Add more notifications.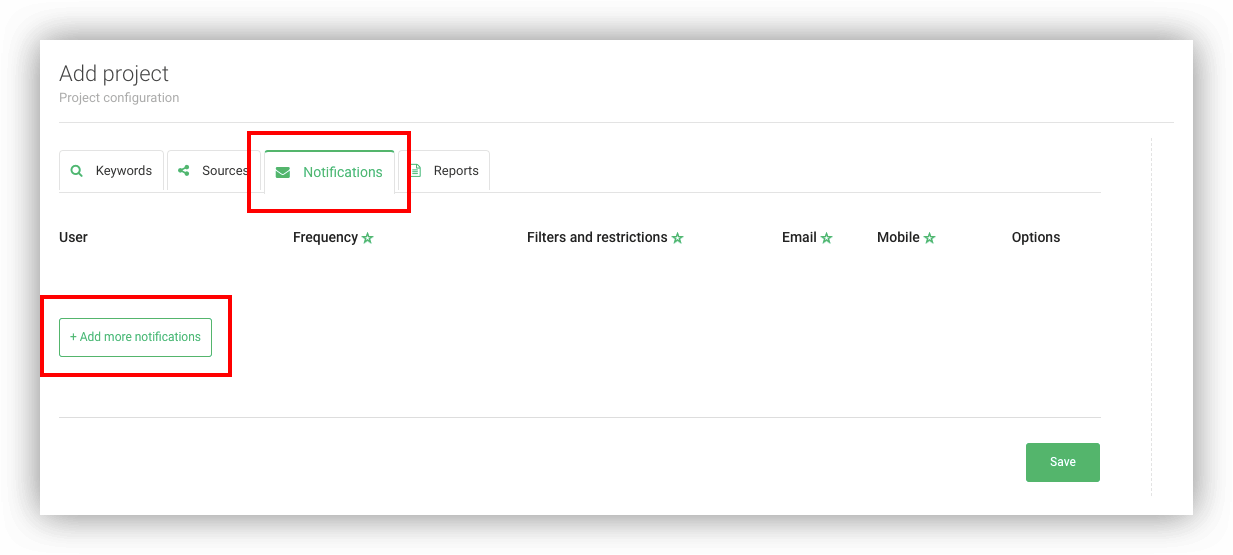 A pop-up will appear. Choose E-mail address, Frequency and click Save.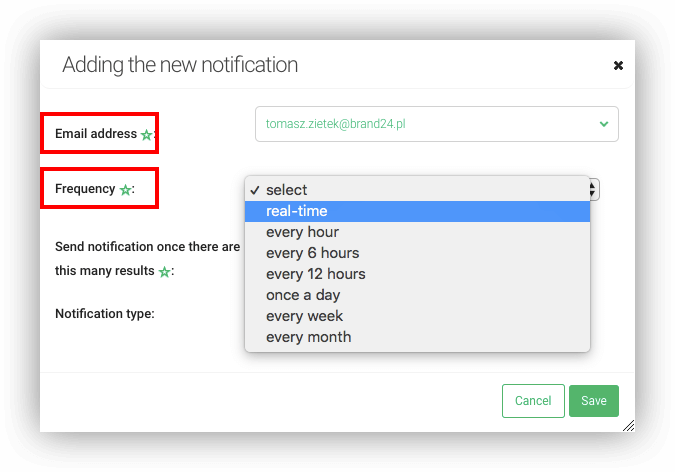 Now you'll be receiving e-mail notifications about new tweets containing your hashtag.
Analysis tab
This is where you can discover what I talked about before – metrics of engagement, volume, social media reach, influence or trending hashtags and more.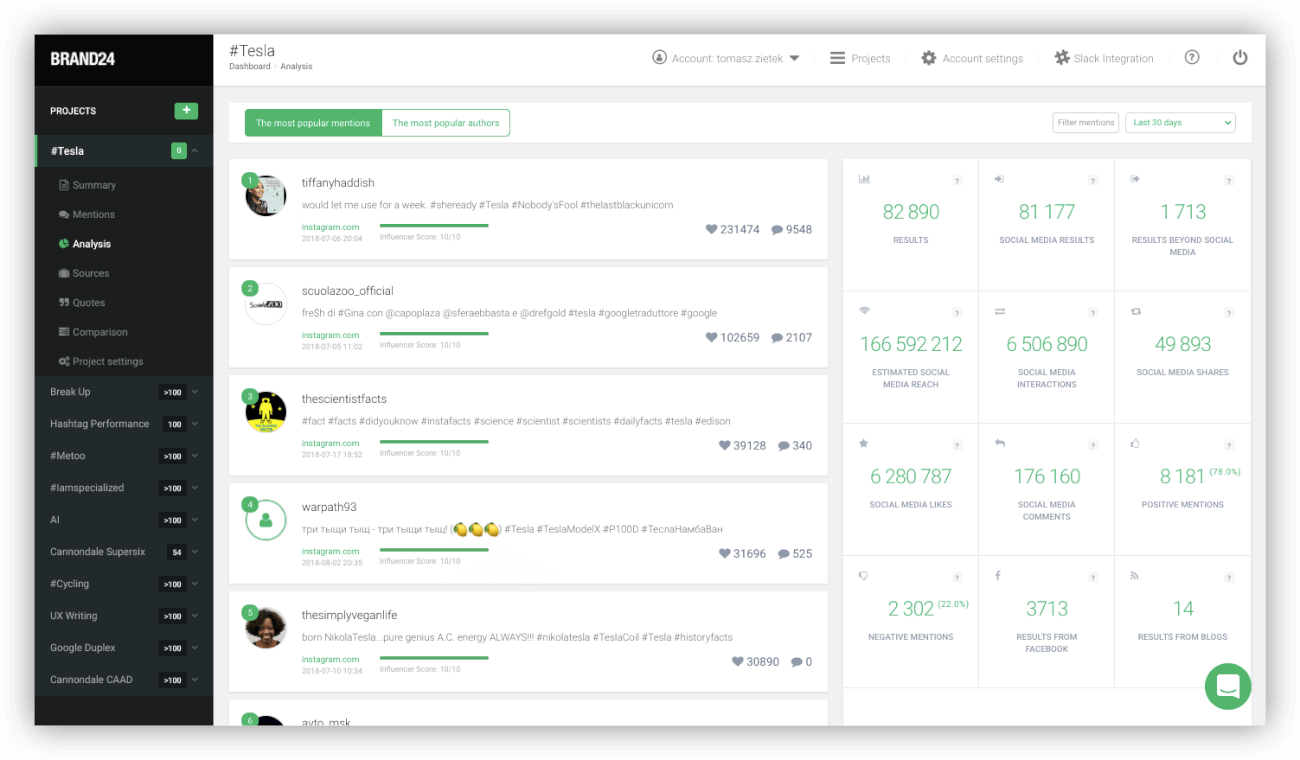 You find here plenty of data about your Twitter hashtag.
Measure the effectiveness of your Twitter hashtag campaign!
Slack notifications
If your company uses Slack to communicate at work, you can use it to follow your Twitter hashtags in a dedicated Slack channel.
Inside your hashtag project, go to Account settings.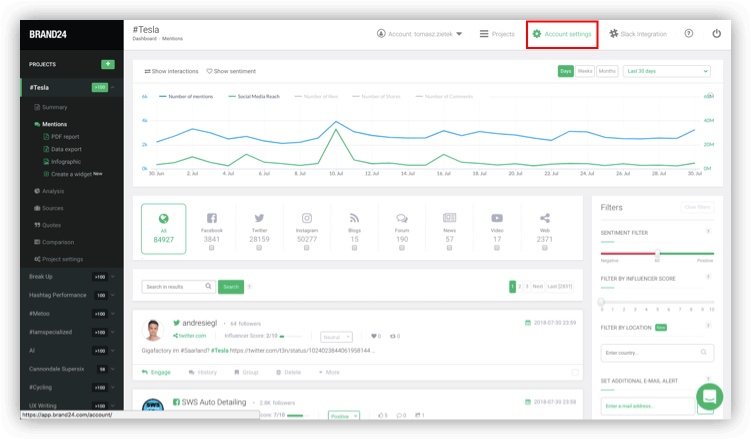 Click Integrations.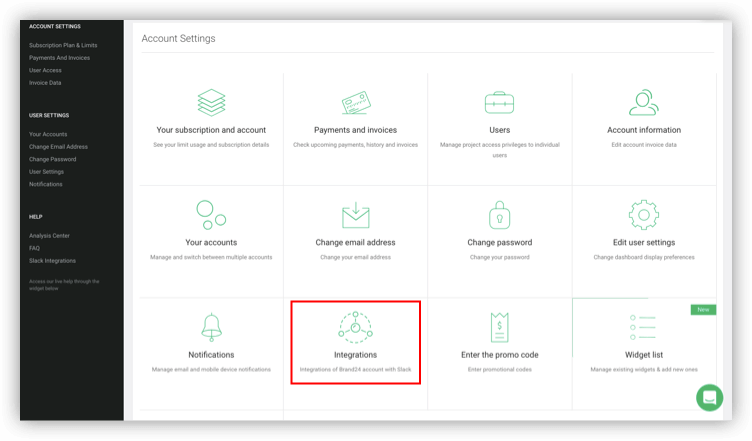 Choose your project with the hashtag and choose the filter you created to receive email notifications.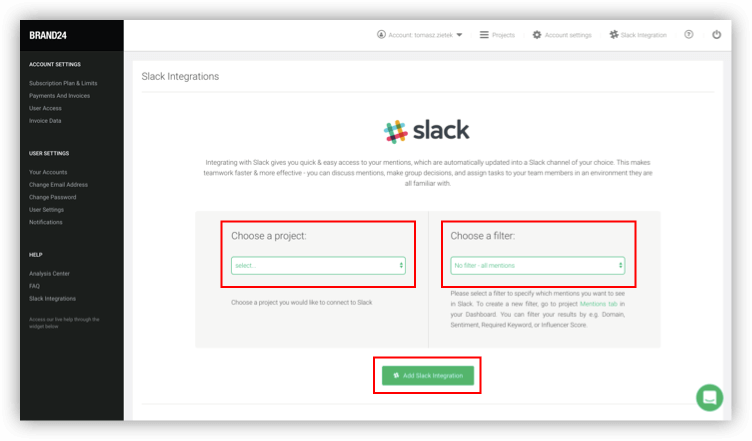 Once you click Add Slack integration, Brand24 will redirect you to Slack's website where you'll choose one of your Slack channels to receive all tweets mentioning your hashtag.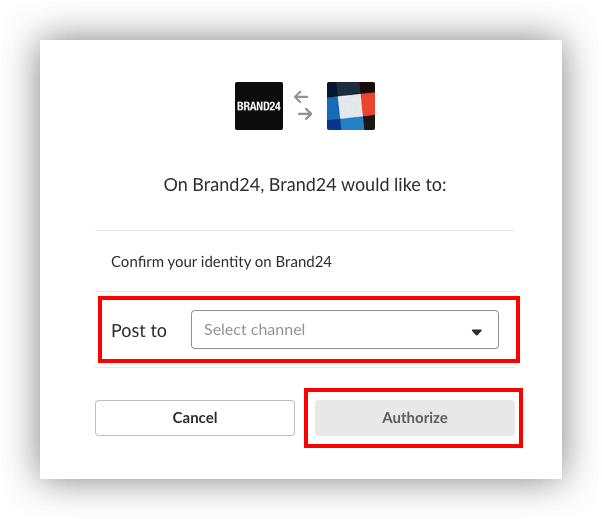 Done. This is what it looks like in Slack:

Set up Brand24, follow and analyze any hashtag on Twitter!
How to follow a hashtag on Twitter using Tweetdeck?
There's a few Twitter management tools, however, none of them has been designed exclusively to follow Twitter hashtags. A slightly less backbreaking way to keep track of your hashtag is to use a column-based tool like Tweetdeck.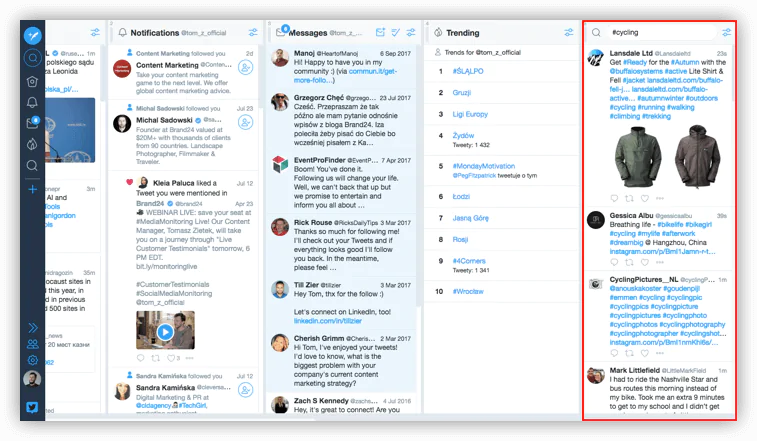 Tweetdeck is a great Twitter management tool and allows following hashtags. Following Twitter hashtags, however, still isn't super effective there. Here's how to do it:
Click on the + sign in the panel at the left-hand side.
Choose Search.
Type in your hashtag with the # sign.
Voila! Tweetdeck just created a column with recent tweets containing your hashtag.
The tool has interesting options to filter hashtags:
Excluded keywords
Date range
Language
Location
Engagement and more
How to follow a hashtag on Twitter manually?
To be honest, following a hashtag manually is a terrible idea, however, you'll achieve your goal. Here's what you need to do:
Go to Twitter Search.
Type in your hashtag including the hashtag sign in the search box in the top right corner, next to your profile options.
Hit Search and Twitter will return with most recent tweets and popular accounts using your hashtag.
The bummer is that if you want to stay up to date with your hashtag mentions, you need to refresh and browse this page every now and then to follow most recent content.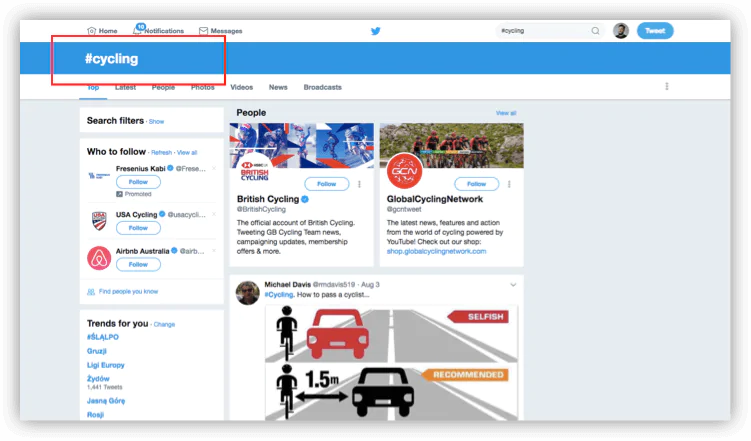 Sounds like a terrible idea, right? Twitter leaves no other option. Plus, if you're in the need of analytics, you won't find it there.