Search engine optimization (SEO) is no longer just a game of words. Gone are the times when competition in the digital space was low and all you had to do was scatter keywords throughout your content in order to rank well.
Google soon found out that people were resorting to black-hat SEO techniques like keyword stuffing to ensure a good rank. And so, true to their commitment of providing users the best experience, they banned such practices.
In fact, SEO today is all about creating content that Google loves. No wonder why things like spelling, grammar, readability, originality, and a seamless user experience matter the most in SEO. Of course, keywords are still important, but you can't use them recklessly. And finding the right keywords is an art you need to master.
Luckily though, SEO is not just art but also a science. Which means that following certain guidelines can help you get the results you are aiming for. In this post, we'll take a look at 8 tools that can help you master the art and science of SEO.
1. Moz Pro
Moz Pro is a one-stop-shop for all of your SEO needs. With their Keyword Research tool, you can analyze and find the best keyword phrases you're likely to rank for. It also crawls your site to help you uncover SEO issues with broken links or redirects, missing tags, or descriptions.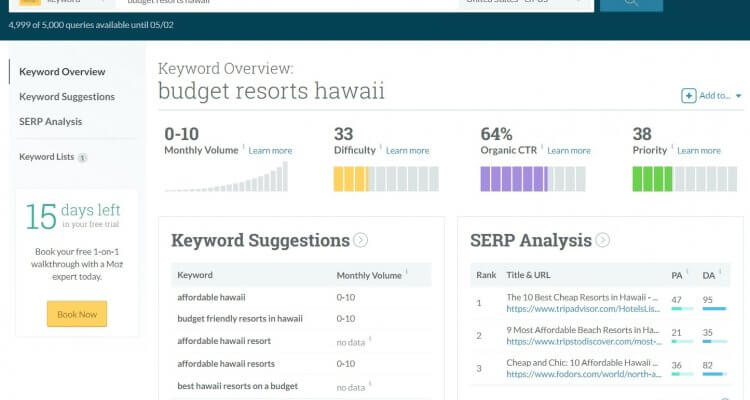 It can also help you optimize your pages with the right amount of keywords and in the right places. You can even get detailed reports of your inbound and outbound link profiles which are crucial for enhancing your Domain Authority.
Their plans start at $99 a month with a discount of 20% if you sign up for the yearly plan. They also offer a 30-day free trial.
2. Copyscape
Your SEO campaign will be incomplete without this handy plagiarism and duplicate content checker. Google certainly doesn't keep any secrets when it comes to duplicate content and its effect on SEO.
However, with the amount of content out there, it's likely at some point your copywriters will write something that matches existing content. In order to make sure that you don't land up in such situations, (which can hurt your rankings inadvertently), always use a duplicate content checker.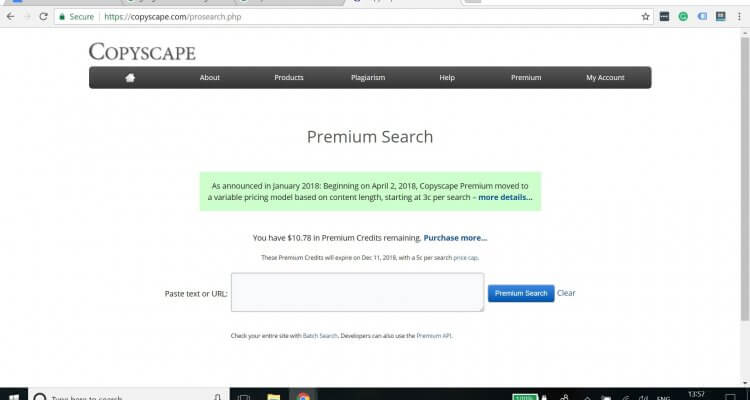 Searches cost you 3 cents for the first 200 words and 1 cent for every additional 100 words. It is a fairly inexpensive but immensely useful investment.
3. Siteliner
Siteliner is another useful tool for SEO that helps you check your website's overall hygiene. For example, it will analyze and let you know about any broken links on your website or any duplicate content. It will also crawl your web pages and help you identify the ones that are most important for search engines.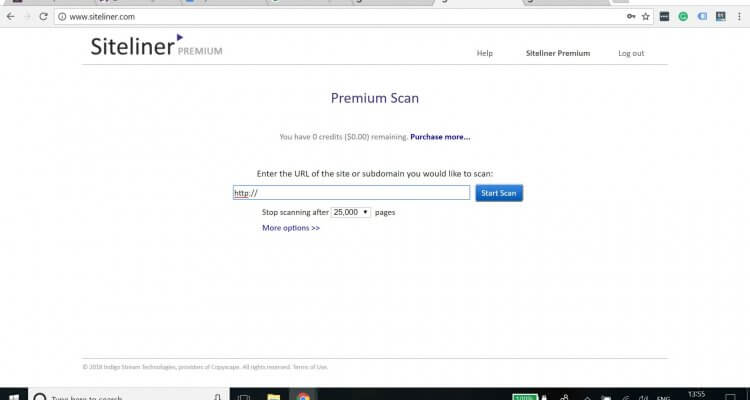 It provides you with an XML sitemap as well as advanced reports on your site and page quality. A single credit costs a cent for which you can scan a single webpage. For example, 1000 credits will cost you ten dollars and you can use them over 12 months and scan 1000 pages.
4. Pro Rank Tracker
Rank tracking is another important element of a successful SEO campaign. Why? Because if you can't track your website's rankings in the search engines, how will you work on improving them? And it isn't limited to tracking your own rankings. In order to stay ahead, you also need to keep track of how your competitors are ranking for searches.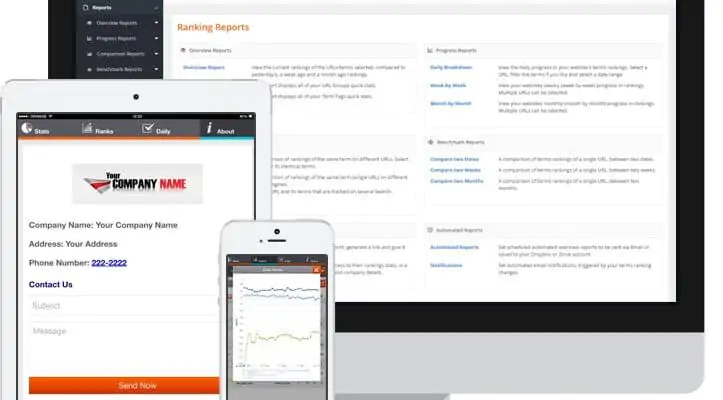 Pro Rank Tracker can help you track the rankings of keywords and phrases you use and those of your competitors too. You can track your ranks on mobile, desktop, and for local searches. They provide multiple pricing options with plans starting at $19 a month, and they offer a free trial too.
5. Crazy Egg
This is a great tool that displays heatmaps of your website. In other words, it shows you exactly where your visitors are clicking. Why is this important? When you have an idea of where your visitors click, you can improve your website by placing the important elements there.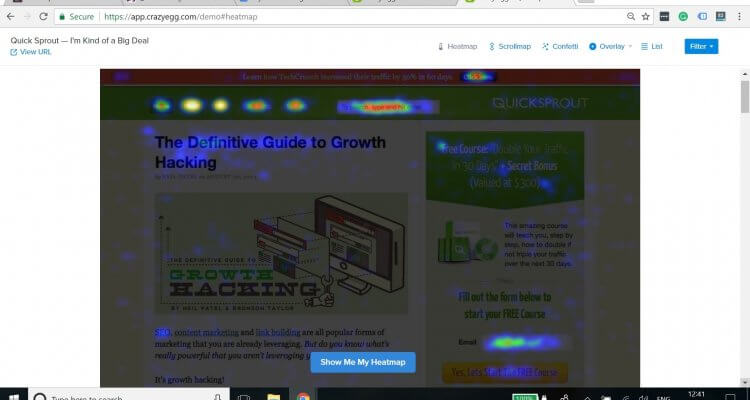 Crazy Egg also helps you with insights about where your visitors are located, who referred them, and much more. You can even get insights into which content your visitors are most interested in. So you don't need to keep guessing what they want. Instead, you can focus on creating more such content.
The platform itself is pretty intuitive and easy-to-use. They even provide a 30-day free trial that you can use to evaluate the platform.
6. KeySearch
This one's a really simple but useful keyword search and analysis tool. It helps you with an in-depth analysis of keywords that your competitors are ranking for. With features like difficulty-checker and keyword suggestions, you simply can't go wrong. Priced at $17 a month, it includes a one-month free trial too.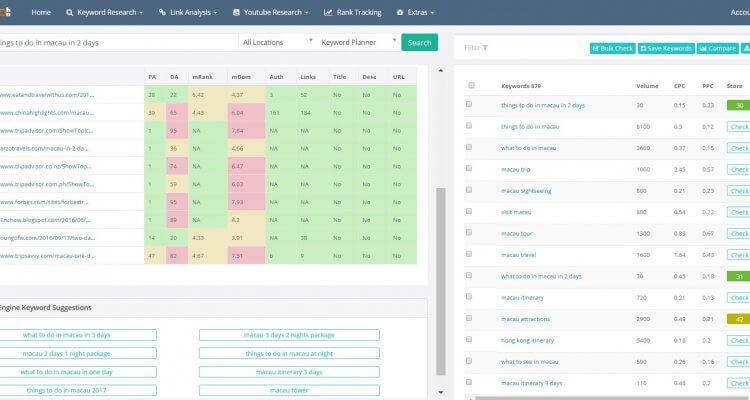 7. Google Analytics
Google Analytics is a powerful tool that helps you analyze your website traffic in-depth. You can get useful insights into the demographic data of website visitors including locations, referrals, and much more. You can even track your leads, define goals, and track conversions. It is the most useful tool for tracking the effectiveness of your SEO campaigns.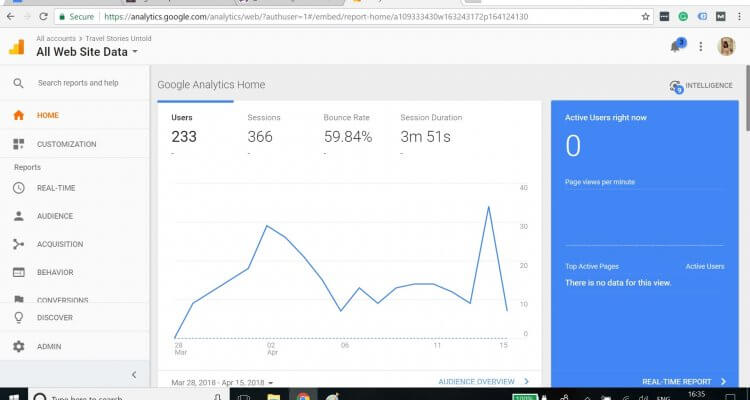 8. GTmetrix
Your website page load speed can have a significant impact on your search rankings. So it is important to know your page's speed performance so that you can make the necessary improvement if needed.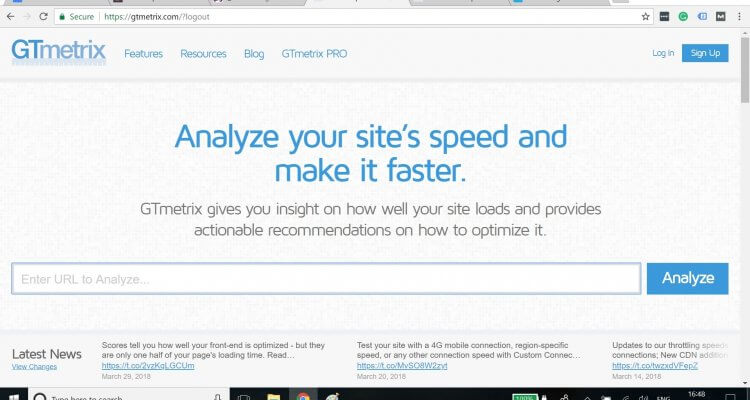 GTmetrix analyzes the performance of your web pages, assigns a score, and provides suggestions on how to fix issues. They offer a free basic plan as well as paid premium plans that provide greater flexibility and more advanced features.
Final Thoughts
SEO is certainly a complex game and keeps getting more complicated as search engines continue to evolve. However, if you use of the right kind of tools, it can certainly simplify the process and guarantee SEO success.
Can you think of any other essential tools for running a successful SEO campaign? Let us know in the comments below.
---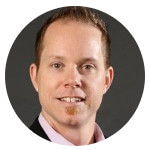 AUTHOR BIO
Shane Barker is a digital marketing consultant who specializes in sales funnels, targeted traffic, and website conversions. He has consulted with Fortune 500 companies, influencers with digital products, and a number of A-List celebrities.