SEO: Content Creation or Optimization – Which is Better?
November 3, 2015 ・ 8 min read
There are two ways you can create new content for your website. One is creating a new piece of content from the scratch. The other one is optimizing and updating the old content you already have. Which is better? Well, as in most SEO cases, it depends. Today I'll tell you how these two differ and when to use each strategy.
If you want to get an unambiguous answer to the question from the title, I'll disappoint you. There is no straight answer to that. You cannot specify whether content generation or content optimization for search engines is more important in content marketing strategy. You should find the budget and time for both. However, there is no point in investing in activities that are no longer effective.
Thus, if you want to find out how to balance between these two approaches to make the most of it, sit comfortably and continue reading. Below we will discuss when it's the right time to optimize existing content and when to put all your efforts into creating content that is brand new.
Table of contents:
How do I create content that incorporates SEO best practices?
It doesn't matter if you want to create content from scratch or if your SEO efforts involve updating existing content before coming up with new ideas. There are a few principles you need to follow to rank high.
A lot of new SEOs and content writers are tempted with keyword stuffing. This is mistake number 1. Search engines now don't like keyword stuffing and if you want your content marketing strategy to work, you need to write for humans, not for bots. More on that later.
That being said, keyword research is absolutely necessary if you want to reach your target audience. Any good SEO strategy starts with keyword research. There are many tools that will help you find the right keywords. Semrush and Ahrefs are one of the most popular ones.
Don't forget about the meta title tag – it should include your target keyword, but also be attractive enough for users to click on it. It's a hard task, but very rewarding when you see a high CTR on your blog post.
Finally, backlinks. Both external and internal links should be a crucial part of your SEO content creation.
Content is king
Maybe content is king but the king needs his queen to rule. You might have a great collection of quality articles, but you will not get any benefits if no one finds them among a plethora of information. On the other hand, driving huge traffic to your website will not make any good if visitors don't find relevant content there and leave straight away. Thus, you have to find a balance somewhere in between to benefit from content marketing. One won't go without the other.
I know there are also other forms of content distribution, but you really should make friends with Google. Your presence on its search engine results pages (SERPs) is crucial for your online visibility. You want your business to be found, you want to attract clients and keep them with you. The former can be achieved thanks to keyword optimization the latter is possible thanks to a value your audience can drive from relevant, high-quality content.
Combining SEO with quality content creation will be your powerful tool for gaining inbound links and organic traffic, which boost your rankings and lead to increased sales and brand exposure.
Tricky SEO
SEO is the process that many marketers often get confused with. The main reason is that it constantly changes. With every new update introduced by Google, approaches in optimization that we've followed so far can become useless. I can imagine keeping up with all the upgrades might be frustrating.
When we try to optimize our content, lots of questions emerge. Should the meta description be keyword-rich? Should I submit my page to Google manually? Does the number of my pages matter? Is local SEO important? Should I focus on link building? These and many more queries appear when we try to get along with Google. Now I'll try to answer them.
Quality over quantity
I hope it comes as no surprise to you that the quality of your backlinks and own sites is more important than their number. Links are an important part of your website's authority, but remember that linking is not a numbers game anymore. The relevancy and diversity of these links is the key.
Thus, if you were to invest in your content strategy, I'd rather recommend hiring someone who would write for you instead of a person to do link-building. Indeed, the second strategy often leads to a growing number of sources. However, they are not necessarily of the highest quality. Link-building done correctly is still valid and valuable, but quality content generation is a long-term investment that would bring more relevant links over time anyway.
It goes the same with the number of your own sites. Naturally, the more pages you create the more chances of showing up for various searches you have. Again, the quality rule applies here as well. You might have lots of pages indexed in the search engine, but if the content is not relevant to your audience you will not drive qualified traffic and leads.
Practice writing headlines. In Google Search Console you can check search queries and CTRs. If you see that one of your pages has a huge amount of impressions, but not many clicks, it's time to try another header to drive more traffic.
Write for humans not search engines
Keyword optimization is important for ranking, but do not exaggerate it. You want your pages to be indexed on the SERPs, but it's not an end itself. You want to be found in order to drive traffic to your sites and convert them into subscribers, sales leads, or whatever your goals are.
Thus, don't overuse focus keywords. Try to naturally incorporate them into page titles, which should be easy to read in the first place. Your audience goes first and you should write for them, not for Google. Stuffing keywords will result in much less attractive writing and even can end with penalties from Google.
On top of that, the algorithms are no longer trying to match the exact keywords user types into a search engine to keywords from your website. Google tries to understand a given query and match it to relevant and high-quality content, so it also evolves in this direction.
To sum up, your SEO content creation shouldn't mean writing for Google (or any other type of search engine). Always think of the readers first.
Local SEO can work miracles
4 in 5 consumers use search engines to find local information and 50% of consumers who conducted a local search on their smartphone visited a store within a day, and 34% who searched on a computer/tablet did the same (Understanding Consumers' Local Search Behavior). Consumers seek online information at every point of the purchase process, on every device and in distinct places.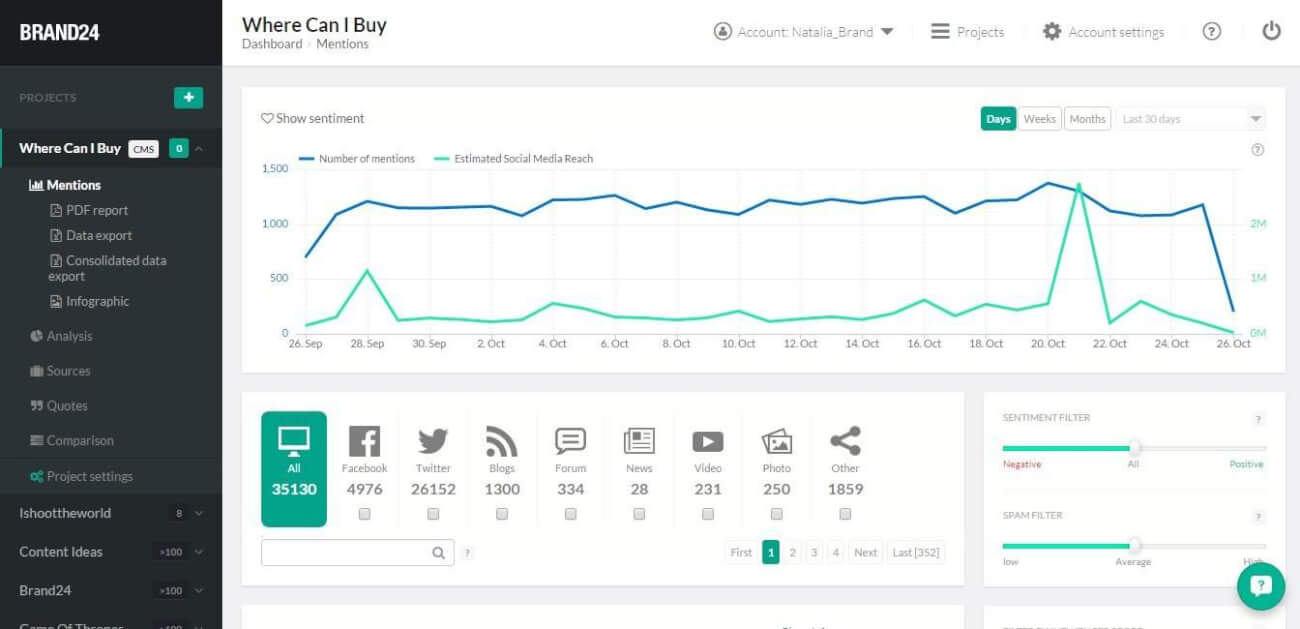 If you run a local business, it is a perfect opportunity to attract customers who are nearby. They would be more likely to buy from you if they find relevant information online about your business. Thus, don't forget to optimize your pages also for local searches.
Keep information consistent across all sites you own. Make sure that your address and directions appear in your ads across smartphones and computers or tablets. If you use abbreviations for your address (e.g. Ave, instead of Avenue), use them on all of your pages in the same form. Also, ensure that information about product availability is up-to-date.
See also: Why You Can't Afford to Ignore Local SEO.
Your homepage is not a Wikipedia page
It is not true that your homepage should include a lot of content. Quite the opposite! It should contain only the most relevant information about your business. The information that would make a good impression on new visitors and convince them of your products or services. Essentially, your homepage should be visually appealing and include enough content to convey necessary information about your value proposition and instructions on what a visitor should do next.
The content needs to be consistent and clear, so Internet users will not get confused about what your company offers. Keep it simple.
Less is more, as people say. Especially if you are just starting your business, your overall content marketing strategy should focus on perfecting existing content, rather than coming up with as many ideas as you can.
Make sure your SEO content is top-notch. Optimize according to all current standards, and only then you can switch your efforts to creating content.
The meta description is your online card
Meta descriptions have no bearing on search rankings. However, it does not mean you should underestimate their power and ignore them. They serve as preview snippets, explaining to users where the given page will lead them to. You get around 150-160 characters to convince a user to click on a link and visit your site.
Develop a compelling meta description with relevant information about your page. Think about the reasons why a person should click on this link and not on any other from the search results. That's why I recommend also including focus keywords in meta descriptions as well. They will not affect your ranking, but keywords will appear in bold if match a search query. Don't forget to include a sort of call-to-action, that would ultimately convince a user to click.
Search engine optimization includes a lot of tinkering with meta descriptions. Again, I recommend checking in Google Search Console every once in a while how your pages perform in terms of CTRs.
Google knows everything
If you can't find something on Google it simply doesn't exist. It might not be entirely true, but if the answer does not appear on search results, it may be hard to find it anywhere else.
Therefore, you cannot hide much from Google. There are positive and negative consequences of that. Good thing is that you do not need to submit your website to Google in order to appear in search results. It will find your site and rank it according to its own algorithms.
That being said, whenever you post a new piece of writing or optimize existing content, you can manually submit the changes to Google and they will be indexed faster.
On the other hand, you cannot conceal bad sites linking to your site. They will know! This is why link building that used to be widely employed is not that effective anymore. Actually, it can be harmful to your website as you can get a manual penalty for unnatural link building.
You can check if you have a penalty in Google Search Console.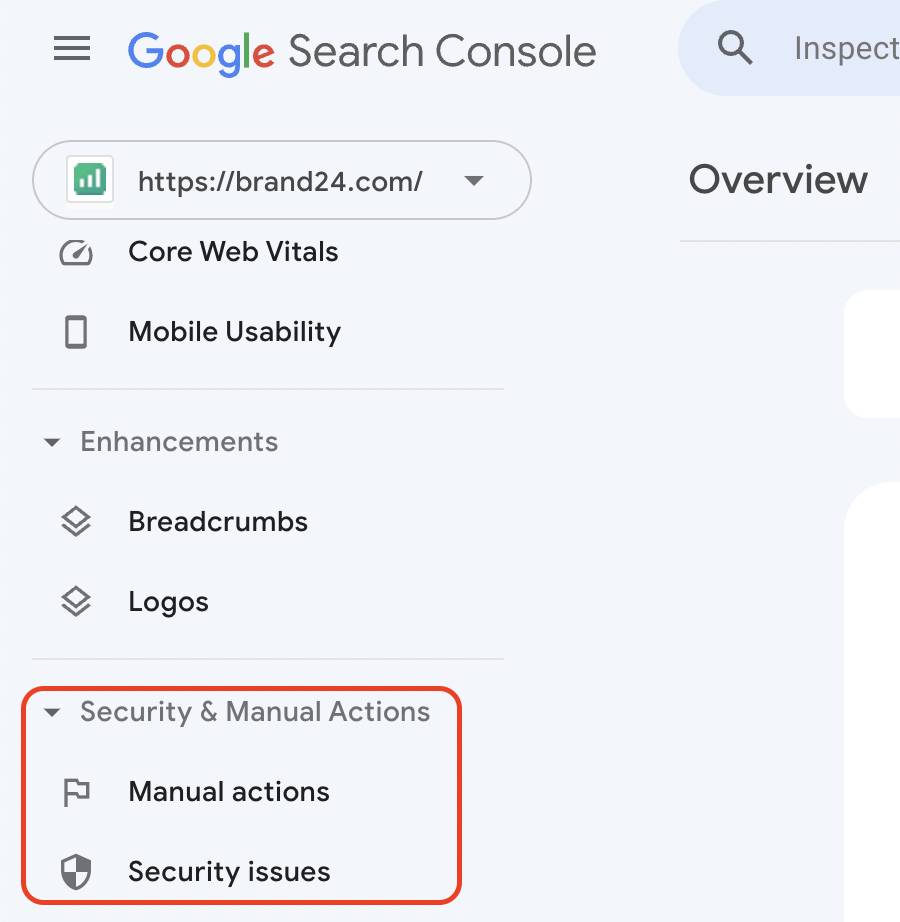 3 takeaways from the article
If you were to remember the three most important things about content generation in harmony with SEO strategies, they should include the following points:
High-quality content is a long-term investment that would positively influence your ranking in the future, so don't trim costs in this field.
The SEO landscape is continuously evolving, so in order to stay on top of things follow Google updates, so you'll never apply invalid strategies.
Keep the balance between the quality of content and its optimization. Write for humans, but always have in mind that you want to be ranked good on Google as well.
Digital marketing is all about perfecting your web presence. Hopefully, you should know by now if your content needs just a refreshing touch, or should you brainstorm new ideas with your teammates.