Which Social Media Channels are Best for Your Brand
November 5, 2015 ・ 5 min read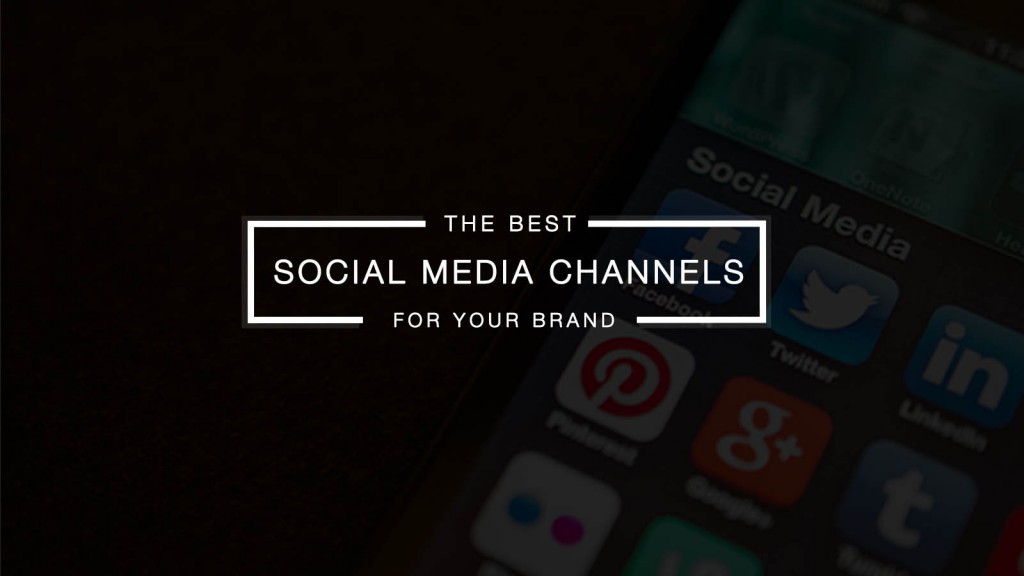 Do you know which social media channels are the best fits for your company? Maybe you are just starting to get into social media as a way to connect with your company's audience or perhaps you already have a presence. It is important to evaluate which social channels are the best fits for your company and your target audience.
Many companies make the mistake of trying to jump into social media marketing and tap all the networks. It often becomes overwhelming and unmanageable even for the some of the largest companies. Instead, evaluate where your core, target audience is on social media and research which channels are the best fit for your company. It's best to start out small and then expand as necessary. So that is the answer to our question?
The best social media channels for your brand are going to depend on your company's goals, resources, industry and other factors. The answer is different for each company based on all those factors. You can discover which social media channel or channels are right for your company by answering the following questions.
What Resources Do You Have?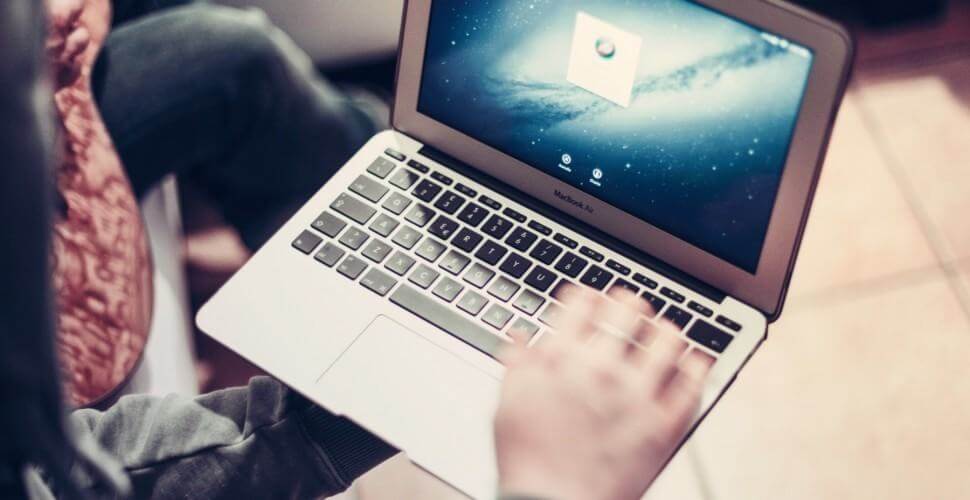 The one thing that applies to all companies and a deciding factor for which channels you should use for your social strategy depends on your resources for executing social media campaigns correctly, having the manpower to answer comments and skillfully respond to complaints, use the paid options of the platform to your company's advantage, and accurately measure results and monitor media mentions. Ask yourself these important questions:
Does social media marketing fall under your general marketing department?
Will there be part time staff dedicated to this or a full time person or an entire team?
Will the staff you dedicate have the time to post updates, respond to comments and handle complaints? Do you have the tools to measure and monitor results?
Then, make sure that the resources and staff that you dedicate to social media can make it work to your advantage rather than being something that is done half way. If you can't do it right, don't do it at all.
Of course, this can seem like a daunting task for a company just establishing a whole new branch of marketing with social media. However, it doesn't have to be.
For example:
Tap different employees to become social media contributors.
You might hire staff specifically to perform certain social media duties, but your existing staff has the expertise about your company and can fill in the tasks in some areas.
Retail companies have an excellent resource in their customer service staff. Utilize their downtime and have them write some content specifically for social
Or cross train new social media hires on your customer service policies.
What are Your Social Media Goals?
First off, don't make the mistake of assuming that revenue is a social media goal. As a general rule, it is not going to make money. However, it will contribute to your company's success by building a brand, measuring customer sentiment, and giving a personality to your business.
Your goals can help identify which channels are right for you.
Just because Facebook and Twitter are the most popular, that doesn't always make them a good fit for your business.
If your company is very design or art focused, Pinterest or Instagram might be your best options. If your business is heavily video focused, then YouTube might be the right channel for you.
Businesses that focus on B2B might try LinkedIn and Slideshare.
If your company does live broadcasts, radio or television, the social channels that might be right for you could be podcasting, or one of the new live video channels like Periscope or Meerkat.
The point is that you must look at all your options and choose the one or ones that match your business' goals and also use the social media channels that help you find your audience as well so that you can engage, interact, and target them specifically.
Channel Set Up Advice and Examples
Not sure how to go about setting up these channels? Here are some tips and a few examples of companies doing it right.
Setting up Pinterest: Pinterest is a very visual platform; although some companies that aren't design or image focused do have success on Pinterest with graphic tips, videos, and infographics. A large percentage of Pinterest users are female, but that doesn't mean you can't reach a male demographic here. Infographics are very big on Pinterest and a great way to make your information visual in nature. Images you post to Pinterest are called "pins". Once you set up your profile on Pinterest, you should organize your content into boards. Here are 4 quick tips for marketing on Pinterest:
Add a link on each image you pin. If you don't have a landing page link, use your home page or whatever page gives users the best experience when they click through.
Add a description and content value to each image you pin. Explain what it is and what it is used for or how it will help your audience.
Like (favorite) and share (re-pin) others' pins. The social aspect of this channel means that you need to act accordingly. Just as you like it when other users favorite or re-pin your pins, others will appreciate it when you do the same.
Three Companies with a Powerful Pinterest Presence:
Mashable: Known for digital news, Pinterest utilizes infographics and pictures of the latest gadgets, tips & tricks, internet humor, tech and much more on Pinterest.
LL Bean: The clothing company has over 5 million followers on Pinterest.
Rachael Ray: The popular day time television show hosted by the celebrity chef has great examples of how to organize your Pinterest boards.
Setting up Your LinkedIn Company Page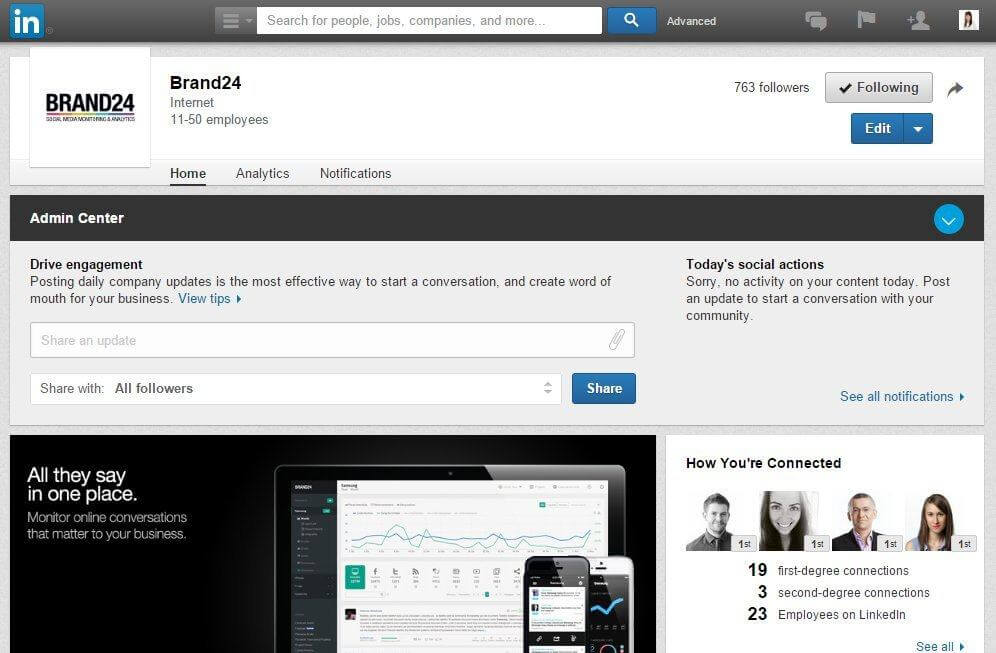 Setting up a company page on LinkedIn is an excellent way to get connected and stay relevant with professionals using the network. LinkedIn doesn't just have to be about finding new hires, although this is a great resource for that. In addition, you can stay relevant within your industry with posts about current events and what's new and you can stay on the top of mind for your target audience by posting LinkedIn updates that will be of interest to them.
Evaluate Your Audience and Which Channels They Use Most
In addition to the finding the channels that your target audience uses most, you should look at how, why, and when they use those channels to determine the best fit. Tools and programs can tell you all about the demographics of the users of each channel. This will help you make a more informed decision. Retargeting software can also be a great tool or resource to help you in your evaluation and also to drive traffic where you want it to go.
Summary and Takeaways for Your Business
Of course, we can't give you the answer as to which social media channels are right for your business, but we have painted a path for you to get their on your own. Even if you do not actively post to all social networks, it doesn't mean to ignore them completely.
At the very least, you should grab your vanity URL and set up a presence on each social network to protect the name and brand interests of your company. You can then post on each one a link to the one network or networks that you are active on.
If you have a bit more time or resources, you can occasionally cascade posts out to other networks, as long as you link back to the main channels you will be interacting on. Monitoring your media presence will help ensure that you don't miss any rogue interactions on channels that you don't actively post on.
About the Author:
Elizabeth Victor is Brand Advisor for Isentia. She enjoys sharing tips on social media monitoring, media intelligence and media analytics, as well as press release distribution.