With a new year comes change.
As 2016 is drawing to an end, we can't help but look into what 2017 has to throw at you. Our not too distant future holds a lot of opportunities, but there are also distractions and obstacles on the way. To stay ahead of your competitors, you need to adapt to change before they do.
To give you a head start, we've reached out to world-class social media experts and asked them:
"What is the most significant trend to impact social media marketing in 2017?"
Without further ado, here are the 2017 changes industry leaders expect to see throughout 2017.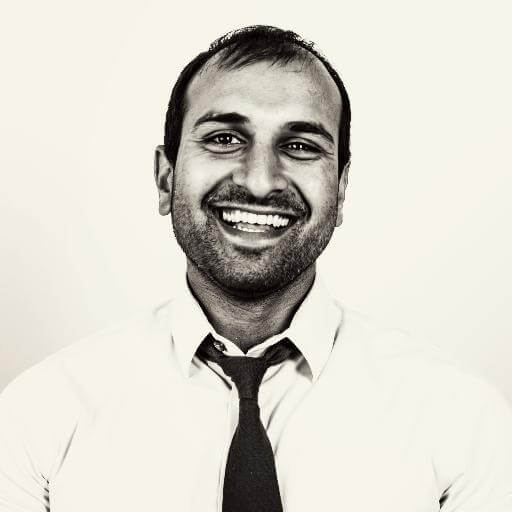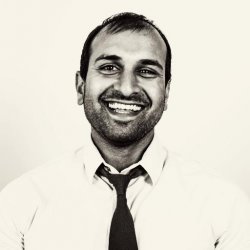 Sujan Patel – Growth Marketer, GM of Digital Marketing Agency Webprofits
Live stream video (Facebook Live, Snapchat, etc) has already changed the social media world in 2016 and the further adoption and evolution of it is going to make the biggest impact on social media marketing in 2017. This is a very powerful thing for social media marketers, we can now engage and converse with our community at any moment as long as we have a mobile phone and a decent internet connection.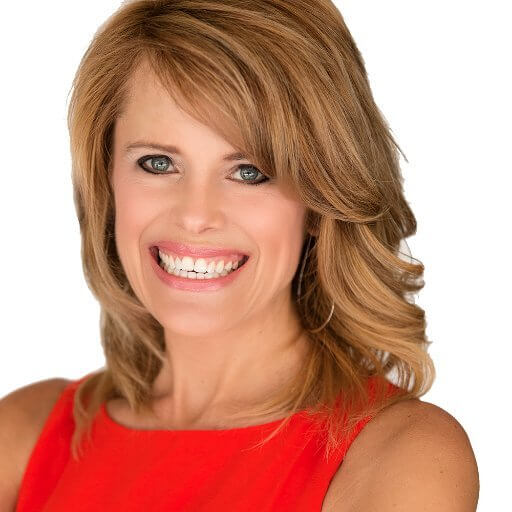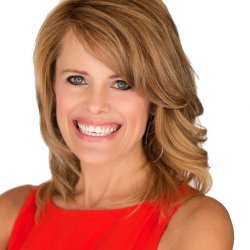 Rebekah Radice
–

Award-winning Content Marketer, her Blog rebekahradice.com is Voted a "2016 and 2015 Top 10 Social Media Blog" by Social Media Examiner, Keynote Speaker

Social media has changed the way customers show up at your digital front door. This makes understanding their journey and needs critical. It also means that your business must pivot in the way you interact and connect.

Because of this, I predict an omni-channel approach will become the rule in 2017. Rather than an often siloed multi-channel strategy, omni-channel creates a seamless experience. It aims to provide exactly what the customer needs no matter how, where or on what device.

Customers have more information at their fingertips than ever before. If you want to take their "no or no decision" to a yes, you need to break down barriers. Omni-channel creates that pathway.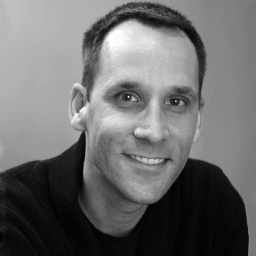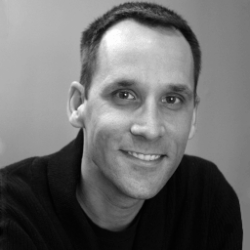 The most significant trend I see impacting social media marketing in 2017 is the move away from television and the push towards livestreaming shows.
2015 introduced us to the idea of livestreaming. In 2016, we saw Facebook launch Facebook Live. They have continued to build out that platform and have not yet come close to hitting its peak. Most businesses in fact are still figuring out how it can work for them.
More and more people have begun to shift their viewing habits towards using social media rather than television to learn about the latest news and to keep them entertained. For example, I run a weekly talkshow called
Social Chatter
where I livestream social media news and tools to help businesses get the information they need quickly. People are even livestreaming themselves doing
horrific things
. The landscape is changing.
As we head into 2017, I expect to see Facebook introduce the ability to livestream between Facebook Pages – this feature is currently available for some verified accounts. More and more television stations will begin to embrace livestreaming on their social channels and the role of the influencer as host and not the television station will begin to take shape.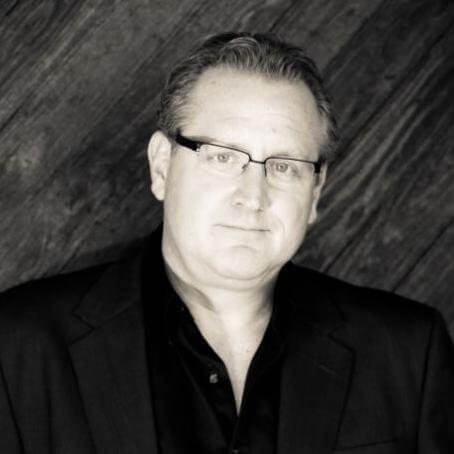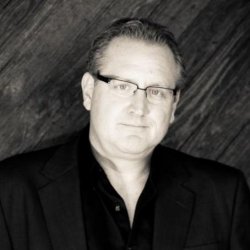 One of the most significant trends is that content is moving from websites and apps into the social media newstream. The reason is simple. The social platforms want you to dwell on their site, not be re-directed. So, they want the content, not just the links. This has profound implications for marketing and specifically for the "inbound" model.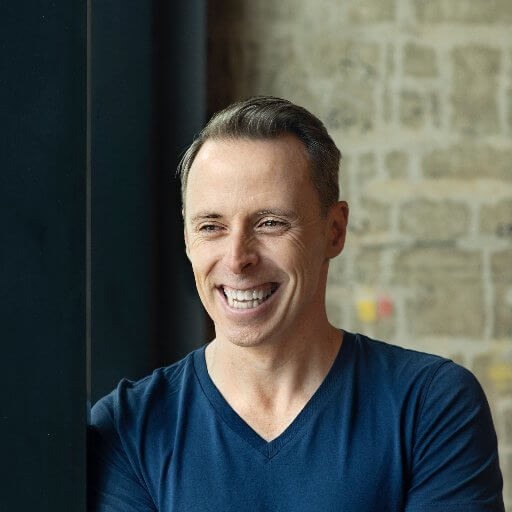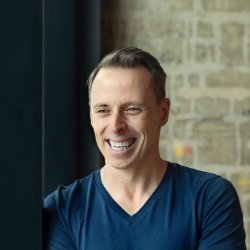 I think the biggest trend in 2017 will be buying products and services through social media platforms. There is no reason why people will not buy on social platforms but it has to be supported by the platforms. We have already seen Facebook making moves in this direction and I expect a big push across multiple platforms in 2017.
Shopping on social platforms is a natural progression as when people are browsing through social media channels they typically prefer to stay in an environment they are comfortable with. The social platforms need to generate more revenue and this will be a massive opportunity for them.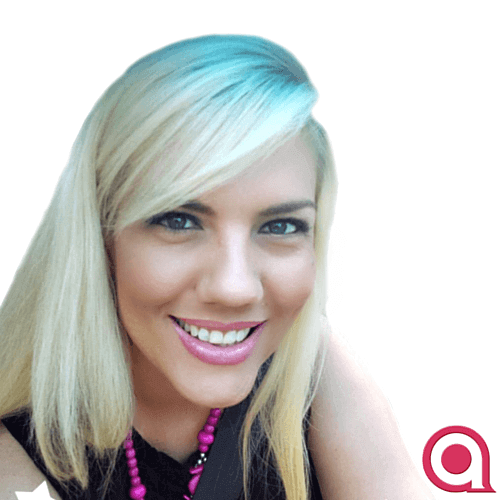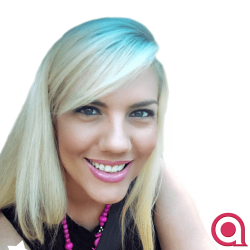 Adel de Meyer – New Media Specialist, Brand Ambassador, Tech Enthusiast, Trainer and Mentor. Listed as Top Digital blog and Top 20 Social Media Coach
In 2017 users will demand more Vicarious experiences. 'Out with the tweets, in with the streams!?' Live-streaming, 360 photos, real time updates, it will all be about the experience users get from your updates. They want to 'feel' like they are a part of the story you are trying to tell and even right there where the action is happening.
Marketers will have to get really creative and think outside the box in 2017! Good content in terms of graphics and blogs ain't going to be enough anymore.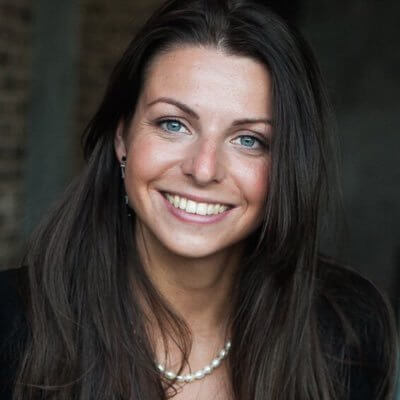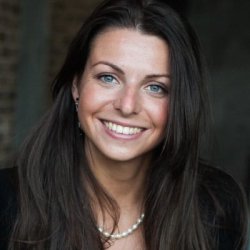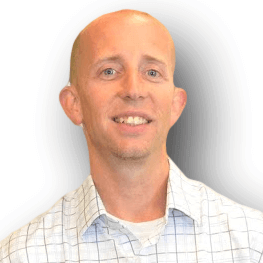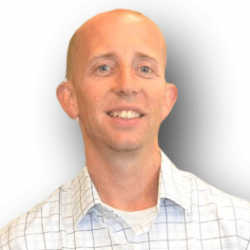 Mike Kawula – CEO at Social Quant Social Media Twitter Marketing Startup
I am so excited for 2017 and my crystal ball shows tremendous continued growth in social media marketing by entrepreneurs and brands.
Traditional advertising is certainly not dead, regardless of what others may say, but the sizzle is in digital marketing and social media.
Think about it…
Though many mature markets around the world are at 90%+ Internet connected, many developing countries are only getting started and still well below 50% (but growing).
Today's millennials watch much less TV than Gen Xer's and Gen Xer's watch less TV than Baby Boomers. These younger generations (Gen Z) will soon be looking at TVs like we older folk might look at a Walkman or a VCR today.
And where is the attention moving to if they're not watching TV? Mobile devices….and we're all only inches away from our phones at all times these days.
I smell opportunity, baby.
Here's my prediction:
Live streaming video will continue to dominate and capture attention in 2017,
Major social media sites will consolidate and don't count out some large media dinosaurs from possibly being the ones to be the acquirer,
Nothing is free in life (nothing). Expect to see more sites moving to a pay-to-play model,
Chatbots/artificial intelligence will play a much bigger role in automated marketing and customer support, much of it via social media.
Remember if you want to continue to succeed in 2017 and beyond, it's the same as it's always been with anything in history:
The ones who understand that change is the only constant thing in marketing (and life) and the ones who are able to adapt quickly without resisting it will be the ones who ultimately succeed.
Think Kodak. A 100+ year old brand is gone this current decade. Why? They resisted change.
2017 will be your year if you adapt with the market and focus on the customer and where their focus is going.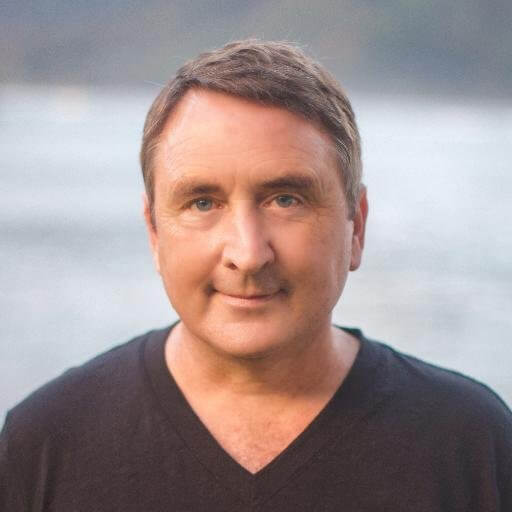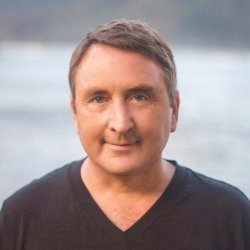 I think that the most significant trend to impact social media in 2017 will be the transition of more and more companies to video and live video streaming. More and more people and companies will be utilizing Facebook Live. If picture says a thousand words, video tells a million. The instant notifications we get from using Facebook Live are incredibly powerful.
Companies will be expanding beyond business networking platforms like LinkedIn into platforms where people feel more natural, like Twitter, Facebook and Instagram.
On Facebook, Twitter and Instagram, we connect on the 3 Ps of life, our Passion, Plan, and Purpose in life. We do this when we align on our areas of commonality on what I call the 5 Fs that are crucial to connecting with people on human level. The 5Fs include: Family, Friends, Food, Fun and Frolicking. These are the things that help us connect and stay connected.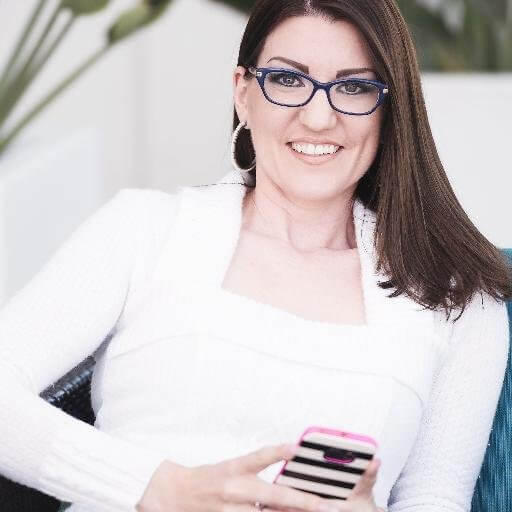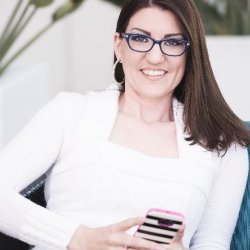 I believe we'll see a lot more in-app integration for social media in 2017. We're already seeing Facebook and Instagram find ways to keep people more engaged within the social media app, rather than leaving to visit an external website. I think this trend will expand and continue as social media platforms and businesses find ways to encourage
conversation, purchases, and conversions directly on social media.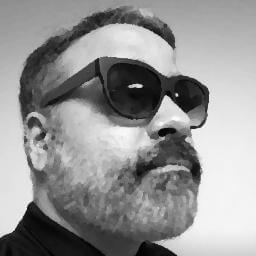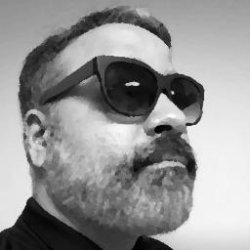 Jan Barbosa – BeBee Brand Ambassador and Social Media Marketing Blogger
Live Video will be the trend to watch for during 2017. While GenX feels comfortable with reading content, the upcoming Millennials crave for a more energetic experience and already the main platforms are accommodating to this trend. The battle for Live Video dominance will be fierce along the coming year and be prepared to see platforms evolving their Live Video offerings at a hectic pace.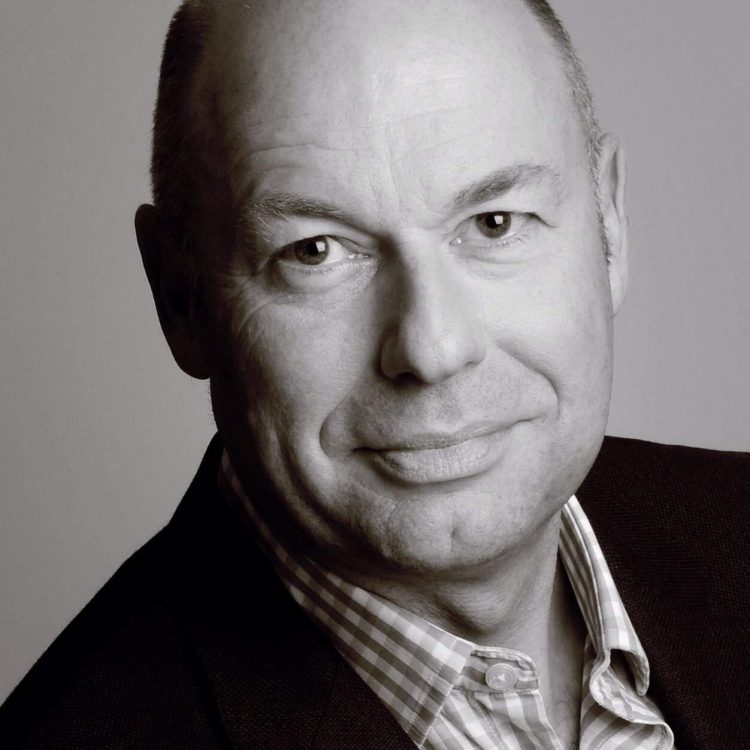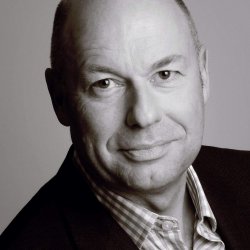 Virtual Reality – There has already been a number of companies using virtual reality (VR) at Waterloo station in London.
But I realised the platform was going mainstream when "Chuggers" (people who stop you on the street to ask you to make a donation to a charity) were spotted using them. The process is simple, rather than try and describe the plight of the charity they are collecting for the offer the chance for somebody to see first hand, the situation.
The next step will be for people to share that experience.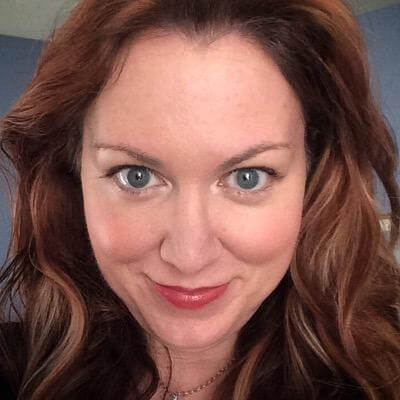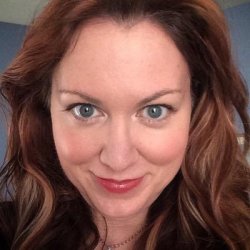 Kerry O'Shea Gorgone – Lawyer, Podcaster and Speaker. Social Media Explorer and Huffington Post Contributor
2017 will find consumers fatigued of social media after a 2016 full of bad news and political posts. To form a stronger connection with their audiences, smart brands will form their own branded communities, built around people's needs and passions (not the company's "portfolio of solution"s)!
We'll also see brands take a renewed focus on maintaining the legality of their influencer marketing. Canada is implementing disclosure rules for paid social media endorsements to take effect in 2017, and the United States FTC has been slowly turning up the heat on brands stateside, as well.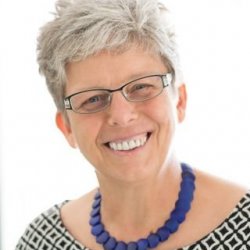 Facebook Pages will increase their effectiveness, especially around Events and Facebook Live. Chat or Messenger bots will allow for more targeted information channel, with smooth interaction with users. I have been testing the new chat bot published by New York Times, and I like the immediacy and the quick form of interaction with Nick.
The single most useful social media channel is Instagram because of its utility and the cross-posting capabilities. Google+ will decrease even more. We have been hoping that Google would buy Twitter and get serious about Social.
I am disappointed in Stories on Instagram and Snapchat. Producing content to which one cannot add active links and which disappear in 24 hours is not very useful as a content marketing tool. I do like Twitter Moments. Excited for what Twitter Live will bring to the table.
2017 will bring better marketing automation. The listening tools like Brand24 will further integrate with Social CRMs and Drip-email campaigning will go mainstream. Mobile websites will be winners over native apps again next year. The skill to learn for content producers is audio and video editing. Hopefully, we see more tools and existing tools will evolve further. I like where Google Photos has taken us in 2016 and it will continue on its path, I hope.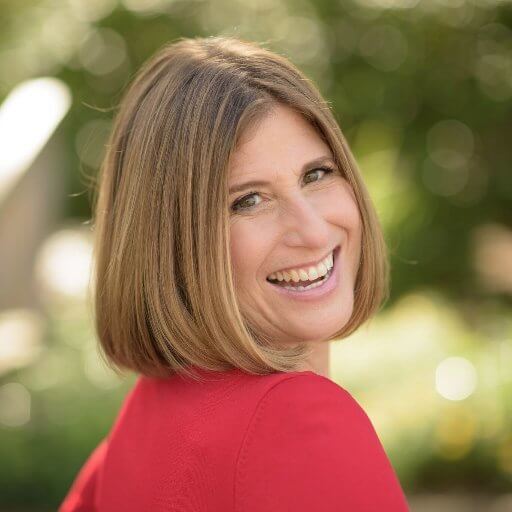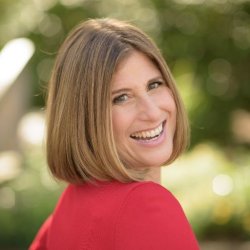 In 2017 I believe the power of video marketing will be greater than ever!
Video marketing can help you tell your story in a more comprehensive, entertaining, educational, inspiring way. 65% of people are visual learners, and 90% of the information transmitted to the brain is visual…..plus, visual information is processed 60,000x faster than text!
Social networking sites have launched new features encouraging the video content. My favorite network, Instagram, has launched 60-Second Videos and Instagram Stories to help meet the expectations and demands of the marketers.
I believe social media is more about people than technology and the more you can connect thru real raw, authentic video the stronger connection you will have with your consumer.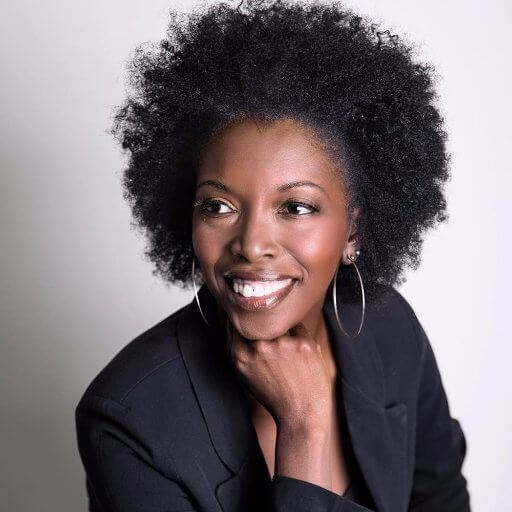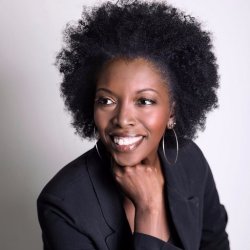 Life Streaming and Video.
I think video and live streaming will continue to expand and grow.
It's already begun to change the way we consume news and current affairs as we currently see many reputable news outlets picking their top news stories from what's trending online and video, is a huge part of that. Businesses can also use video to quickly humanize their brand, the effect of which is crucial in building customer relationships, which eventually leads to increased profitability
Improved Customer targeting.
I believe that in 2017, we'll see a lot more emphasis placed on finding better ways to target the people we serve online. A number of new tools are springing up that give us greater insight into what people are doing online. Who they are, where they're located, what they are interested in and what they searching for. This will be an online marketers dream!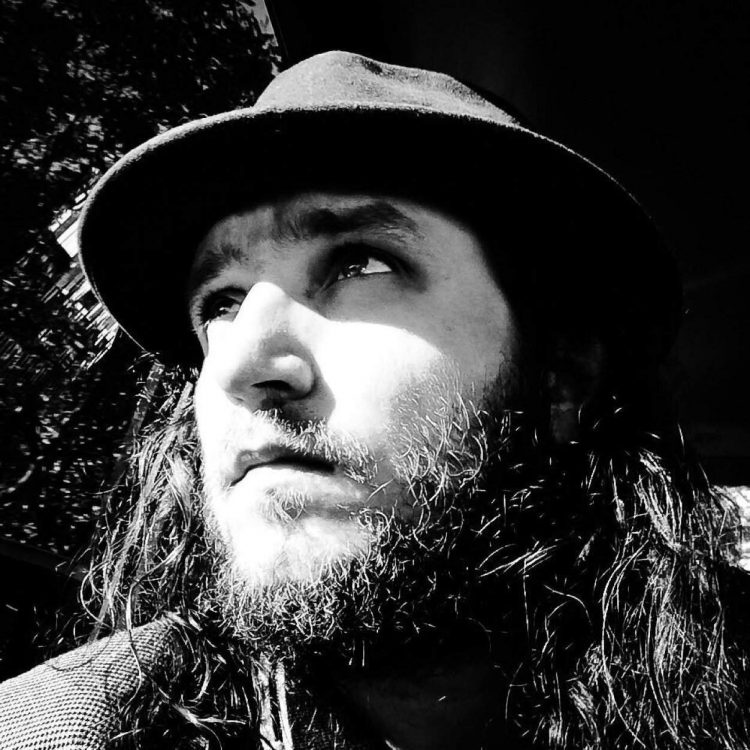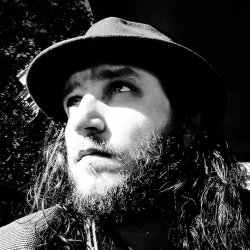 Lukasz Zelezny – Head of Organic at uSwitchUK
Social media has been a huge part of internet marketing these past couple of years, and it will only be even more important in 2017. There are some very interesting social media trends to look out for in 2017 too. What are the trends to anticipate? How can these trends affect businesses and brands?
Social Video and Live Streaming
Video is going to be a big part of social media in 2017. Twitter and Facebook are both gearing up for more video sharing next year and they are making the platforms more suitable for videos. Facebook is investing big in live streaming too.
Videos (and live videos) will drive more user engagement. It is also worth noting that Facebook will be a major player in video next year, with Instagram Stories challenging Snapchat and Facebook Live taking on Twitter's Periscope.
Organic Engagement, Paid Distribution
We'll also be seeing a further decline in organic distribution. The best social media platforms are now using algorithms to determine feed visibility, so it is becoming harder to reach users organically. On the other hand, paid distribution is more affordable than ever. A £10 push through Facebook Ads could easily translate to reaching 20,000 users.
Even with paid distribution, organic engagement is still what you want to aim for. This is achieved by generating valuable, user-oriented content, fine-tuned specifically to arouse responses and increase user engagement levels.
Content's Larger Kingdom
Content is still very much the king of social media in 2017, with an ever-growing kingdom that's bigger than ever. Content creation is playing an important role every step of the way, from establishing a strong social media (and online) presence to being the instrument to use in personalisation and re-targeting efforts.
We're going to have an exciting internet marketing and social media landscape in 2017. More changes are coming to social media platforms and these are the trends to anticipate next year.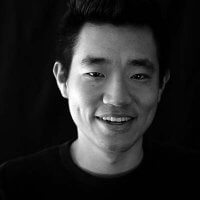 I think we should see less "dark traffic" as analytics tools improve source tracking. Social media marketing is already becoming less of a gut-based field – misattributed direct traffic is the last piece that needs solving.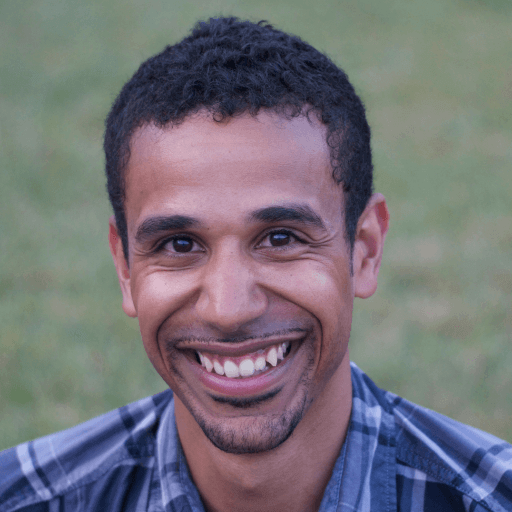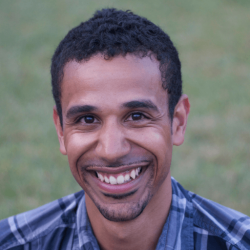 Yann Ilunga – Podcaster & Podcasting Strategist
I think social media will move more toward multimedia content like live video, audio and visuals. If you've limited yourself to creating only written content, I'd encourage you to think about how you can use multimedia to repurpose your written articles.

This way, you'll be able to tap into audiences that may be perfect for you but that you are not currently reaching because of your written content-only approach.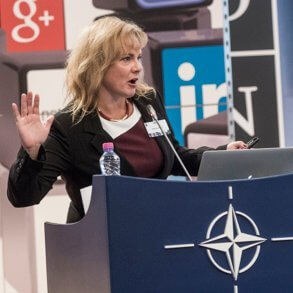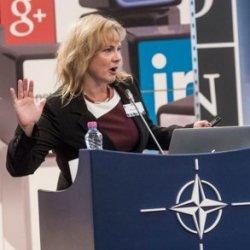 It's hard to know what will have a greater influence on social media in 2017 – hardware design or software innovation. The one thing I can predict about the future of social media is –I don't think we'll recognize it!
Hardware innovations like wearable tech, VR and "Sci-Fi now real-life" implanted tech has already affected our social platform – namely Snapchat and Facebook. Combined with all the AI and Beacon technology being developed, social in 2017 will be intelligent, techy and instantaneous.
The future is here and the hashtag is #CreepyCool
No matter what the future holds, I hope that the foundations of social – true engagement and connection – will continue to drive all new developments.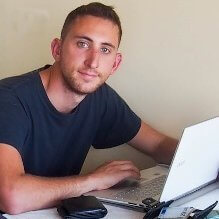 Dave Schneider – Co-Founder at NinjaOutreach
I think nowadays there are so many different kinds of social media platforms out there that it isn't reasonable for everyone to have all of them, which means people will naturally segregate themselves to the social platforms that they like the most. This will create segregation in the audience that can be reached marketing to each platform, and will give rise to more targeted social media marketing. There are already some obvious ones like LinkedIn being for professionals, but what about Instagram, Pinterest, Facebook, Twitter, and others? How will their audiences evolve over time and how will it shift the marketing efforts.

The latest stats on Social network growth show that social media has now reached maturity with the main networks well established in each country. Sure, some platforms will grow faster than others, but it's unlikely they will help brands reach significant new audiences. As social media and its close-cousin, content marketing gain maturity, a major trend will be for marketers to question their effectiveness more closely. There will be a move from looking at Volume, but the quality and value of interactions. This will lead to more focus on measurement, with more granular measurement looking not at social media as a whole, but at the effectiveness of different content types, influencers and networks. This trend should see more marketers looking at measuring brand sentiment and using attribution to see the impact of social media across the whole customer journey. This will help marketers see the value of social media in gaining initial awareness of a brand as well as closing the sale through the last-click model.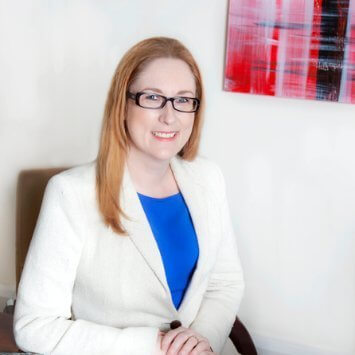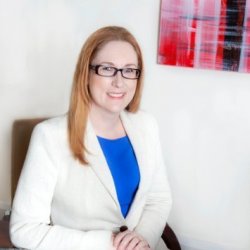 Authenticity has been a buzzword in the start-up community for a while, and now we are seeing the corporates starting to catch up.
Authenticity in digital marketing means sharing genuine customer stories complete with challenges, video testimonials that prove your customer is real rather than a fake name, case studies that talk about lessons and success factors and, of course, open dialogue with customers.
Speaking in an authentic voice can feel scary – until you realise that it's what connects you to your future customers. Experience, honesty and the voice of your existing customer base are what build trust – not broadcast sales claims.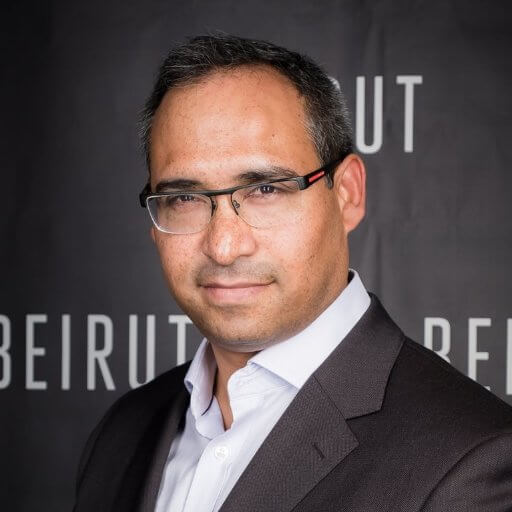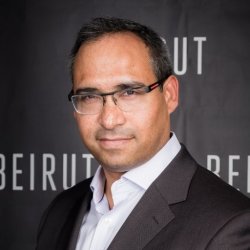 Ivan Hernandez – IoT Advisor, Customer Experience & Digital Marketing Strategist, International Speaker
I think that there are three important trends to take intro consideration for 2017:
Advancements in technology will continue to enhance the real-time user experience
All the major social media platforms are continuing to evolve. Facebook Live has become a very popular function and this is clearly going to continue to grow. Additionally, 360 images and video are becoming an important part of real-time posting. As a result, posting is no longer just about "sharing a post" but more about "sharing the experience".
The rise of the chatbots
Chatbots represent a very interesting development that every marketer must understand. They are becoming a very important part of the overall customer experience as users continue to increase their expectations for better interaction with brands.
Chatbots will continue to evolve and will definitely change the way we interact in the near future.
Snap (previously Snapchat) will continue to create new opportunities
Clearly Snapchat (now called Snap), has had a very important impact in the world of social media. It has over 10 billion daily views. Additionally, it has created new behaviors and allowed users to have a richer live-experience.
Now it is evolving into something new. The introduction of its real-world glasses will bring new ways to capture and share relevant content. Clearly it is important to keep an eye on the direction Snap is going.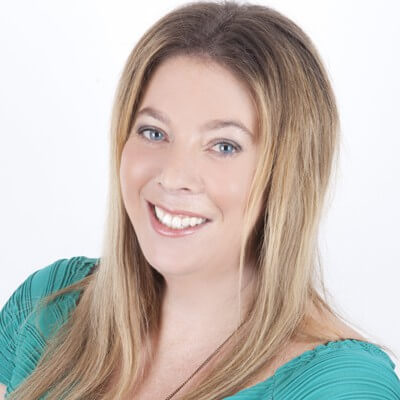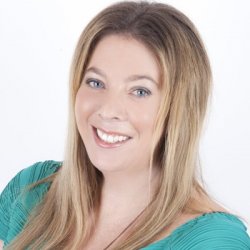 Lilach Bullock – Speaker | Social Media & Online Marketing Consultant & Trainer
We've already been seeing a huge increase in live streaming on social media in 2016 and I think that next year, we will be seeing a lot more. People have immediately taken to Facebook Live, but businesses haven't really started using it as much, something which I'm sure will be rectified in 2017. Although there are quite a few companies who have had great success with live streaming, most prefer to wait it out a bit and check out what others are doing, before doing it themselves. That said, it's a great way to connect with your audience and grow your engagement, so it makes sense that companies and businesses who are using social media will also try to incorporate more live streaming into their strategy.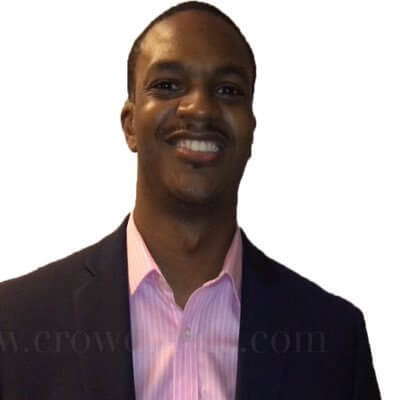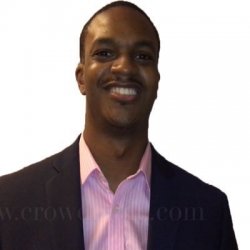 Colin Sumter – Freelance Business Intelligence Architect
There's a trend of people wanting better analytics. Marketers are growing restless with direct response ads and it causes a ton of turnover in the industry.
Marketers will have access to better self-service business intelligence services. Currently, everyone is still using spreadsheets that complicates data prep, slows down time to visualization, and delays the decision process. The velocity of unstructured data requires services that can handle it.
Marketers will move away from 30 day histograms. And incorporate machine learning into their advertising campaigns before they begin.
Marketers will be able to create better feedback cycles. Learn from their mistakes faster, and communicate more efficiently with collaboration services.
Marketers will be able to filter out bots for more accurate messaging and storytelling.
Influencer marketing will replace ppc when you have services that compete against ppc providers. Networks will protect their fragile ad platforms with anti-social rules.

Sandy Carter – Agile leader, Fortune 50 Experience + Entrepreneur
I think in 2017 artificial intelligence will be used to drive innovate content and messaging based on sentiment, personality, and more.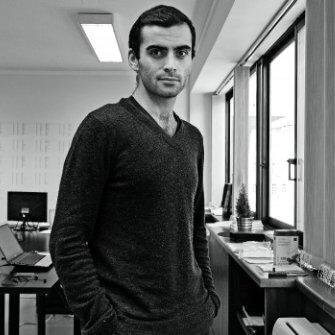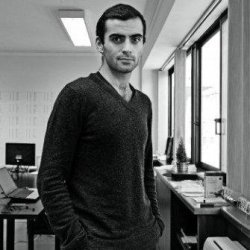 My personal belief is the rise of Social Content Automation: companies will look for new ways to streamline their content assets and maximize reach, virality and clicks to their owned media properties. AI could also be a big thing in this sector as there'll be a need to identify the best content to promote & invest in.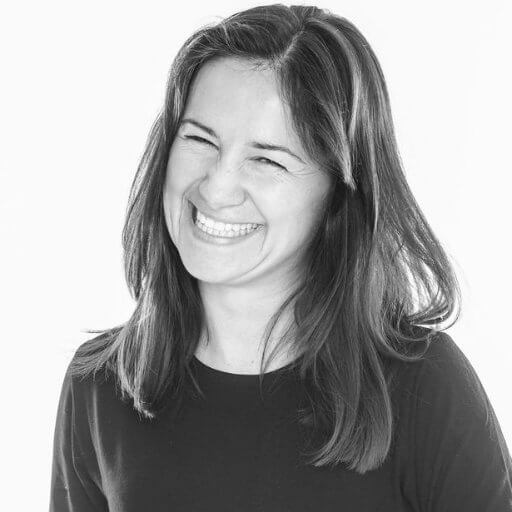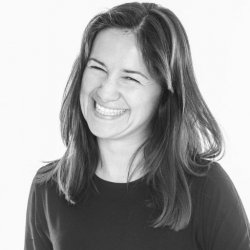 What is the biggest trend to impact social media marketing in 2017?
I guess I won't be original here, but video rules. Well, no wonder – it's one of the most engaging and immersive ways to tell your story. Whether capturing some big news from your life, sharing professional tips with your audience (like Sujan Patel on YouTube), or bringing a good old film project back after a 14-year absence (like BMW did with its "The Escape" video promoting a new car model), it is a remarkable storytelling medium. That's why more and more people are sharing, discovering and engaging with videos that they care about. For the same reason, more brands are spending their dollars on video content marketing including live video streaming, and 69% of them say that their budget for video content is "increasing" or "significantly increasing." And it's working. Snapchat already has over 10 billion daily views of its video content, and within five years, a user's News Feed on Facebook might be entirely video too (at least a Facebook executive says so).
What are the top ranking Facebook publishers that make the cut? Check this ranking made by newswhip.com: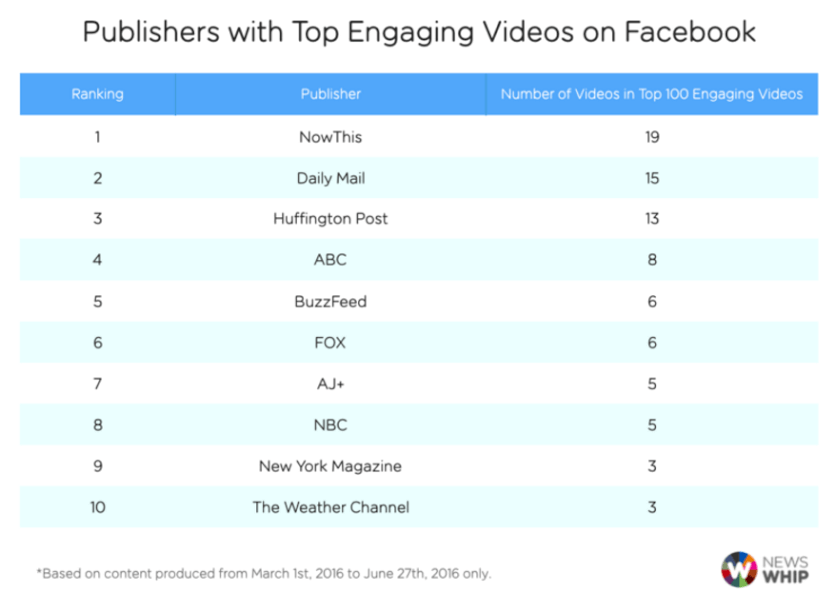 The number of total engagements is really impressive. But there seems to be one major barrier to overcome – a lack of an effective strategy. Even the companies with successful video marketing programs today say that it was their most challenging obstacle to success when they were getting started.
Real-time engagement
The ability to run effective client support is another key area that has grown through social media. Live and immediate – this is what is expected from brands nowadays. Some experts say that customer expectations are rising faster than steroid use in Major League Baseball (MLB) in the 90's. Well, the truth is we have to deal with it, if we don't want to see our company's reputation tarnished. How? With more personalization, more options, giving the front-liners more control, constant contact, listening closely and responding really quickly.
The statistics from Search Engine Watch highlight this very last demand – 72% of Twitter users expect responses from the brands they follow, within an hour.
In a chain reaction, brands started to invest heavily in both social media monitoring platforms and cross-functional social media teams that can cope with the increasing number of client pings every single day. It's only a matter of time when most brands will have shifted client service entirely to their own social media accounts.
Social networking
Networking through social media has seen a huge rise in the past decade. And – if the forecasts are to be believed – it should grow even further in the coming years.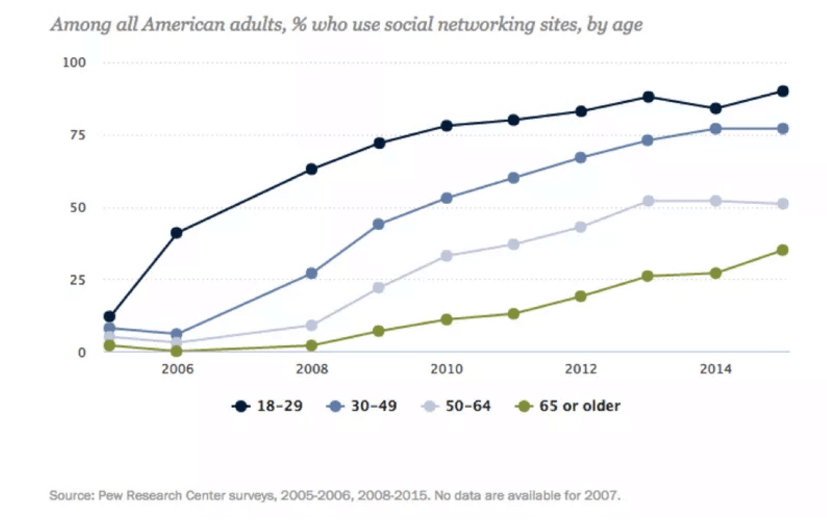 Personally, the best channel here is Twitter. When we were going global with Prowly a few months ago, I had to make my networking base wider and – what was more important – international. Today, thanks to such initiatives like #RaganChat, #ContentChat or #PRtalk (and many others) plus me having fun and satisfaction in building relationships via this channel, I can easily engage influential experts from all over the world to share their opinion with our Prowly Magazine. Nancy Graze, a social media writer at iDigic.net, explains this phenomenon in one of her last articles: "Distances have diminished and people are much more connected than ever today. The number of social media users will grow at 8% in 2017 to a heady 2.39 billion people! To put this into some sort of perspective – the combined population of India and China is about 2.6 billion."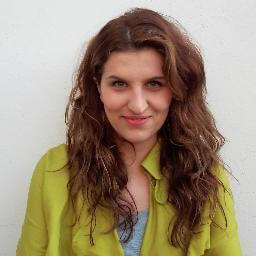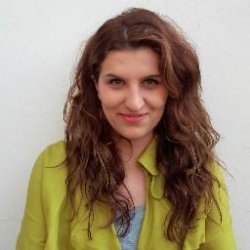 Live streaming on Facebook, Twitter moments, Instagram stories – it's all about "here and now". However I don't think it's a game changer for my industry (B2B, SaaS). In the next months we'll still focus on using social media to build our community, build relations with influencers and of course for customer service. We'll also take a closer look at Slack communities.
P.S. -If you haven't found yet the potential of communities like Quora, GrowthHackers or Inbound – 2017 is the perfect time to go for it!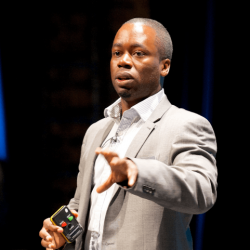 Andrew Davis – Social Media Trainer & Consultant at Thinking Outside the Blog
Next year there will be major trends in social media that includes retargeting and advertising, content marketing and of course, defining the ROI. However, one area that we will start seeing is people understanding the split that has happened within social media.
The split I have seen is the visual web and the community focused web.
The visual web are sites that has a strong search functionality and you can find content easily (Youtube, pinterest, Instagram). Rich form content rules this area, like videos, images, podcasts etc. The community focused web is where you need to build your audience to speak to them (Facebook pages and groups, linkedin groups, whatsapp, slack).
More companies will start building content to be found first, get liked, build trust and then funnel them into communities to continue the conversation.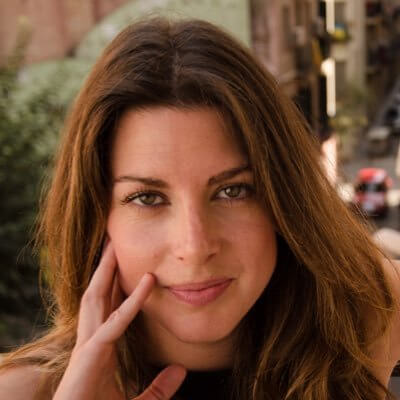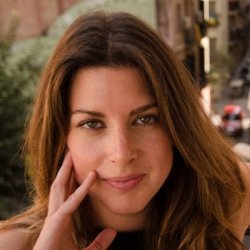 Customer experience and business results will be huge drivers of social media marketing in 2017. The focus on vanity metrics such as shares and likes is shifting as companies start to consider financial metrics as the main drivers of their social media marketing strategies. This will include looking at the real ROI of social media marketing efforts, as well as carefully choosing the social media platforms that most closely align with the target audience and enhance customer experience. A huge part of this will include investment in social advocacy programs with employees, customers, and influencers, to help reach target audiences on the right platform and build stronger brand relationships.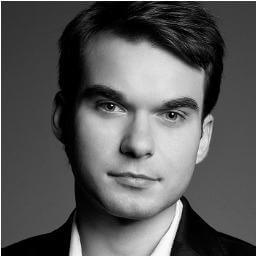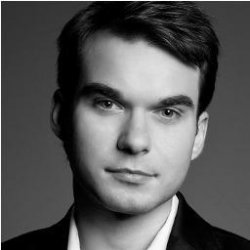 Personalization will rule 2017.
People are tired of the amount of content which appears in social media, especially on their newsfeeds. What's even more frustrating is that majority of the content which can be found in newsfeeds is irrelevant. Changes in algorithms of most popular social media suggests that personalization of content will be of utmost importance in years to come.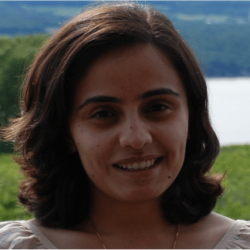 Being able to select the types of content you want to be presented is much needed – this trend is especially visible on Facebook. The changes may stir some controversy, like it was the case with US election, where one candidate was promoted more heavily than other.

The biggest challenge that marketers will face on social media in 2017 will be rising above all the noise to make their brand voice heard and get visibility for their content. With tons of content out there on social channels and advertising on social getting more and more expensive (not to speak of how the social media audience is slowly getting blind to advertisements!), it would be imperative for marketers to find other ways to increase visibility and engagement of their content.
Collaborating with your employees, customers, industry influencers and other partners would be the key to content amplification and engaging with your audience on social. Technology would be a big enabler in advocacy marketing, and streamlined platforms and quality analytics will be required to run these initiatives. With this trend on the rise, the winners would be the marketers who pull in the largest and most influential networks of advocates to boost their brand voice.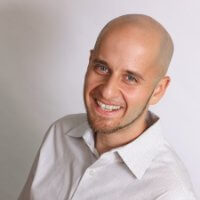 When it comes social media marketing I think building real and genuine relationships with influencers over common interests is something which should and will become the norm instead of "yelling at people: Hi, take a look at my brand new app, it's amazing!" There is so much selling and cold pitching going on that people forget to talk to others just like they would do in real life.
I think 2017 will bring more focus on conversation starters people use to engage with influencers on social media. If you saw them face to face at a conference what would you say to them? Many people write stuff which they would never say live face to face to someone. I always ask what would I say to them live if I met them at a conference for the first time.
I think 2017 will bring more of this hyper-personalized approach to reaching out to influencers on social media.
In terms of resources and templates I use for reaching out I wanted to reference a few:
One of these 26 cold email templates
One of these email endings
I like to find common topic to
chat with them by using one of these pr tools.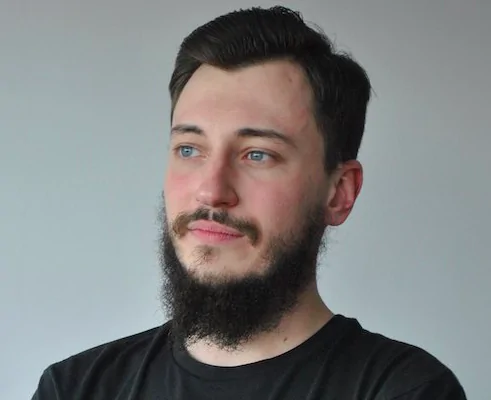 Tom Zietek – Content Manager at Brand24
In my opinion, we'll witness the development of chatbots as they can easily provide a solution to common problems in online booking services and e-commerce which is a huge value to customer service departments.
I believe that social media will get more and more interactive. Interactiveness is simply more engaging and interesting, and, consequently, it's easy to absorb. It's already started this year — be it the video, live streaming or SlideShare boom. They keep it quick, entertaining and relatively valuable.
Also, personalization will become even more important. Consumers are overwhelmed with ads and content, that's why brands will have to focus more on targeting and delivery.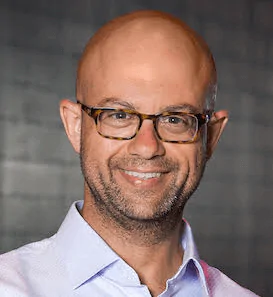 I believe email will play a huge role in content marketing in 2017, because it allows a level of control that social media doesn't. With email, companies can project larger amounts of content that gears the conversation in a specific direction. In social media, followers can create rabbit trail conversations that distract from the content.
What's your prediction?
Did we get it right? Looking forward to hearing your thoughts on the future of social media marketing!