6 Serious Social Media Marketing Pitfalls (And The Tools To Avoid Them)
September 1, 2016 ・ 5 min read
A little under half of the marketers active on social media are unable to prove its effectiveness in numbers. Should you be worried about this?
Not when there are brands doing phenomenally well on social media. That indicates beyond doubt that social media does provide tangible results. What have the unsuccessful marketers got wrong?
1. Irregular posting
One of the biggest mistakes companies make is not integrating social media into their daily business tasks. Do you post once every week when you find the time? Or randomly when you come across an interesting article?
This won't work. Brands like State Bicycle Company have attributed their social media success to frequent and regular posting – on a schedule.
Recommended tool:
DrumUp: If its time you're worried about, DrumUp is a smart content curation app to use. First off, by setting keyword based themes for each account that you connect to DrumUp, the app sources the latest content related to those themes for you. You could also add your favorite RSS feeds and find all of your content on the same window. After selecting your content you could schedule them to whichever accounts with simple clicks, for weeks or even months in advance, or store them in a library for later use.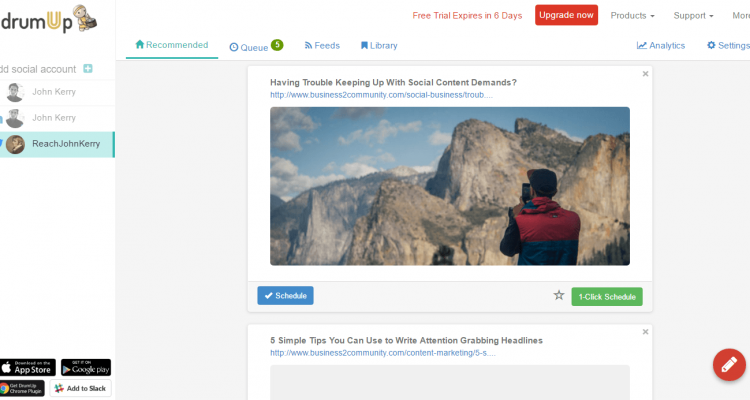 2. Brand inconsistencies
When you're fighting with large numbers for space on social media, there's a limited probability of your content even making it into the intended social media feeds. Of that limited reach, even fewer people pay attention to your posts and follow through on your Call To Actions.
This means you have a small window to introduce your message and have it heard. To make the best of that window your brand has to have a strong identity, a personality. Something consistent for your audience to recognize and connect with.
Recommended tools:
Brand24: To create an identity you have to participate in the conversations that matter, connect with those who matter and protect your identity from damage. Brand24 helps you do all those things with brand and keyword monitoring and influencer identifying. The tool also associates mentions with sentiments making it easier for you to prioritize your responses.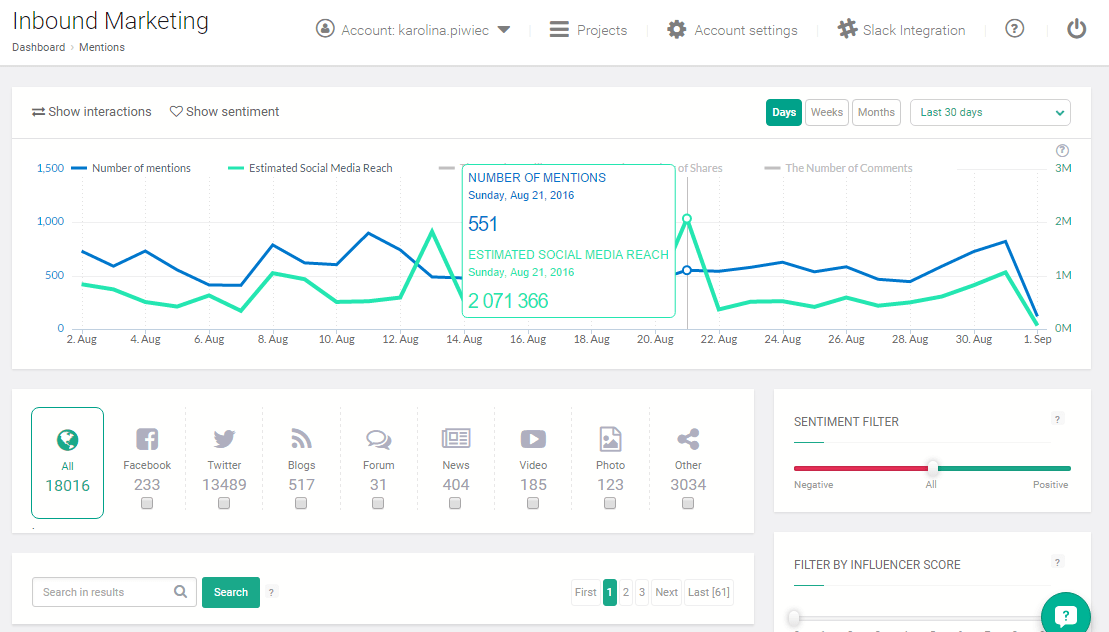 Canva: Each of your social media posts must follow a consistent quality, trade mark colors and design and optimized image sizes for social media posting. Canva is the perfect image editing tool to help you maintain that inconsistency.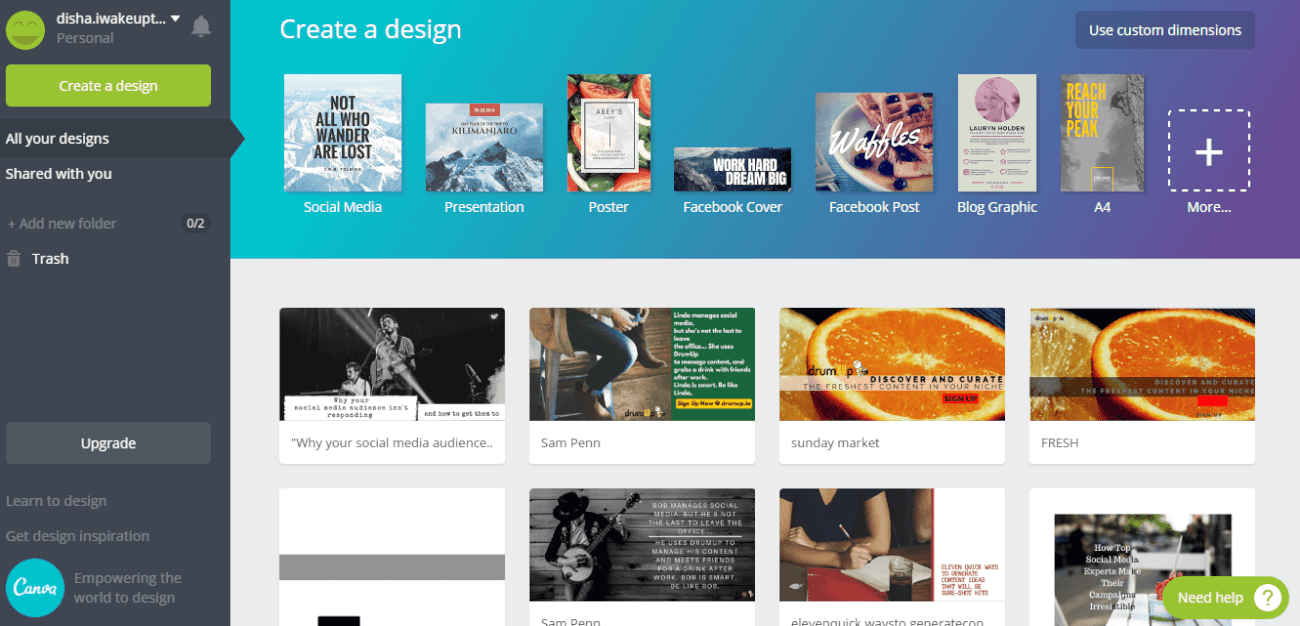 3. The blanket approach
When your social media marketing isn't focused on your niche and buyer personas, you're very likely to attract the wrong followers, people who may never buy or engage with your brand.
However, unless you know who you're targeting, you can't tailor your strategy to them. The chicken and the egg problem, except, there are analytical tools that tell you who to connect with and what type of content to share. Why not use them? They'll save you a ton of wasted effort.
Recommended tool:
#tagboard: TagBoard is a search and capture app that projects the image of a hashtag for you. Using it you could determine where your hashtag (and campaign) is gaining the most traction (which conversations, platforms) and focus your efforts there for the best effect.
4. Impersonal posting
More often than not, your posts aren't geared towards your target audience. This is mostly because you aren't aware of exactly who your target audience is, and more importantly what their behavioral patterns are. Unless you have those details down and documented, they won't reflect in the content you create and will affect the impact of your content.
Recommended tool:
PersonApp: Creating an audience persona isn't easy, not when you're creating it down to details of audience behavior and patterns. PersonApp helps you create a visual version of a buyer persona, with the help of a cheat–sheet.
5. Unplanned content
Several companies outsource their writing and have multiple authors involved in the process. When doing that, it is very hard to maintain an overview of the content strategy to ensure that it is well in place and fits your plan.
The consequence is disorganized content without intention and direction. Unplanned content leaves you little control over the overall effect that it may have on your social media audience.
Recommended tool:
Trello: If you haven't used Trello yet, you should definitely give it a look. It is a super simple and effective content management app. You can provide multiple users log ins and allow them to add 'cards'. The cards can be moved between columns that you create (could be from pre-approved to to be posted) giving you a great overview of your content.
6. Overbearing textual content
Enough with the text. It has been ages since many institutes proved that visual content not only attracts more attention, but prompts more shares and engagement in general. Even if you're design–challenged, there are tools that can help you succeed with visual content.
Recommended tools:
Venngage: Including visuals, charts and icons, Venngage is the perfect app to help you create text relief. Equipped with pre-designed templates and the drag and drop feature, the tool is great for visually representing data and ideas.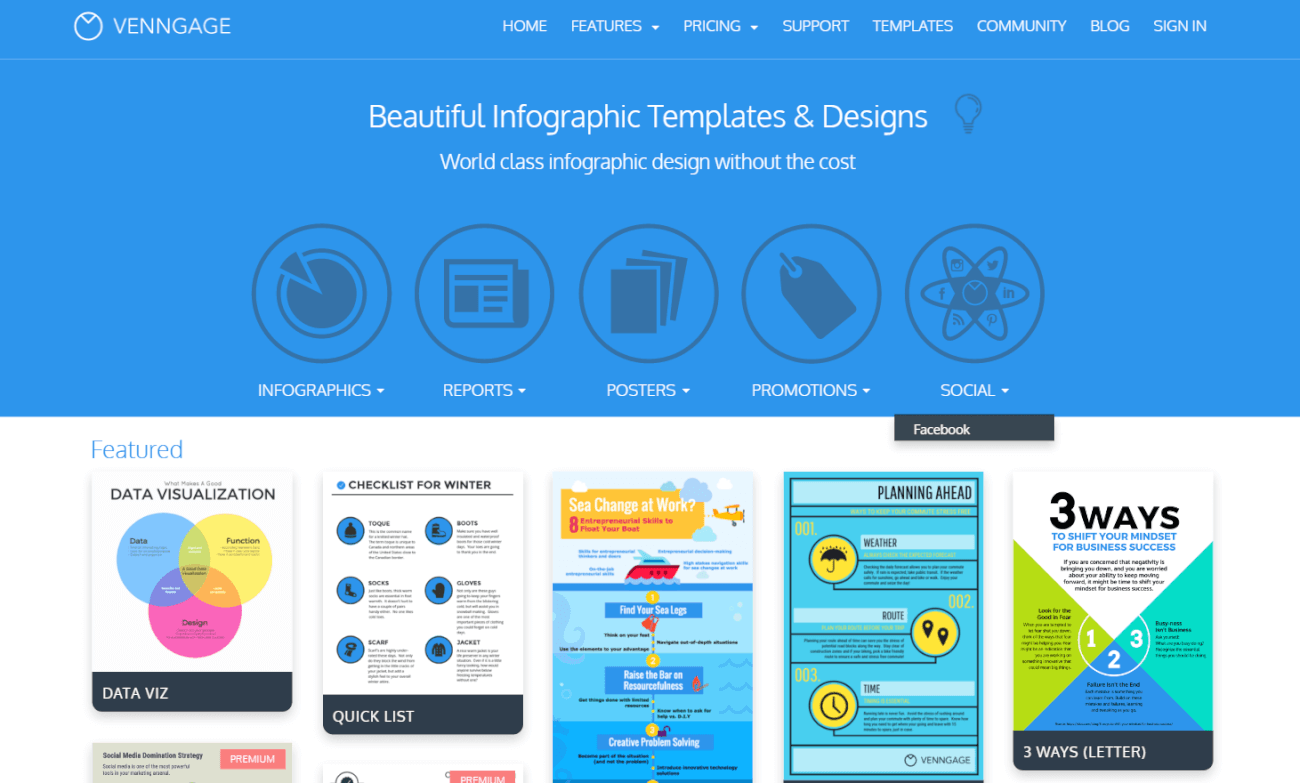 Process Street: Do you often include lists in your articles? Process Street lets you do that in a more engaging manner. By using this tool you can create download friendly lists support visuals of all kinds (still images and videos).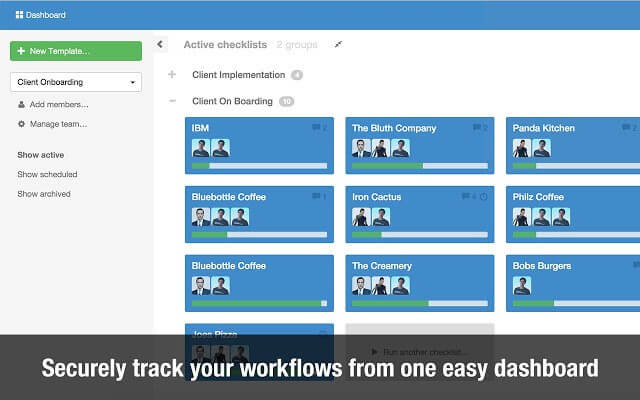 That's a wrap! 6 serious social media marketing pitfalls that you should stop right now. Do you have one that belongs on this list?
Author Bio:
Disha Dinesh is a social media and content marketing enthusiast who writes extensively about small business marketing at DrumUp.io.